Are You a Digital Nomad Looking To Escape the Cold? Here Are 13 Warm Places To Go
Life as a digital nomad isn't always as glamorous as it seems.
It's not all that fun spending cold and dark days hunched over a laptop, typing away with little to no natural light coming in. Working with fingers frozen stiff is both uncomfortable and a recipe for painful wrists and reduced productivity.
That's not to mention those days when severe weather confines you to your accommodation, preventing you from exploring the city you've just arrived in. Bad weather and cold conditions take a toll, both mentally and physically, so there's a lot to be said for escaping to warmer destinations.
Plus, since you're committed to a nomadic existence, you have the freedom to travel where you want which means you could, in theory, spend 365 days of the year in warmth — and who doesn't want that? Here are the best spots to go as a digital nomad if you're craving warmer summers and milder winters.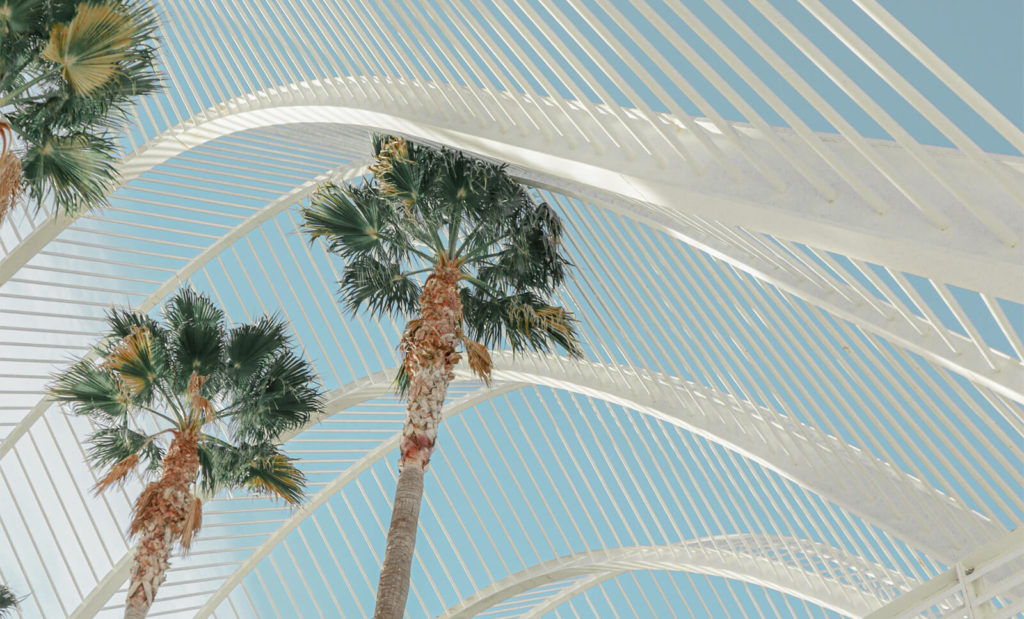 Bias aside (I currently call this city home), Valencia is an exciting Spanish city to spend a week or two, offering up year-round warmth. For a 'friolero/a,' someone who suffers in the cold, it's a comfortable climate to work in.
Although a little muggy and humid in the summer months, the climate is enjoyable for the most part. It's the kind of city where you can go outside in January wearing just a light sweater and a pair of jeans, and some days even less than that.
Valencia is still a highly underrated destination for digital nomads, somehow flying under the radar, as tourist-heavy cities such as Barcelona, Madrid, and Sevilla steals the limelight. Yet the city is home to the breathtaking Turia park — formerly the city's main river-which spans 9km and houses the innovative 'Ciudad de Las Artes y Ciencias' buildings.
Sitting on the Mediterranean coast, Valencia treats its residents to an average annual temperature of 22.8 °C (73.0 °F) during the daytime, dropping to a mild 13.8 °C (56.8 °F) at night.
The capital of Mexico, Mexico City, was voted the top travel destination of 2016 by the New York Times and has remained a popular place for digital nomads to escape to in search of warmer weather.
As a digital nomad destination, Mexico makes a lot of sense for several reasons: its affordable living costs, fantastic year-round weather, and vibrant cultures such as world-renowned cuisine and vibrant festivals such as 'el Dia de Los Muertos.'
Seeking the good life somewhere free from the harsh cold winters and extreme weather conditions? In that case, Mexico City is an excellent option for you.
The average annual temperature here can be anything from 12 to 16 °C (54 to 61°F) during the day and scarcely drops below 3 °C or (37°F ) when the sun goes down at night. The city has been described in the past as having a 'year-round spring,' which, I'm sure you'll agree, is an enticing prospect.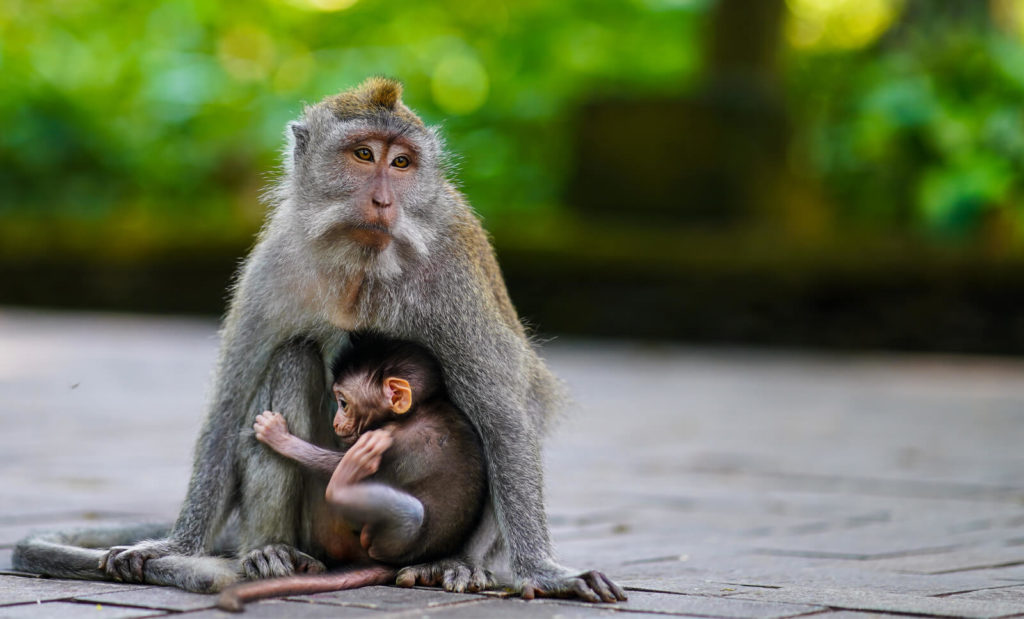 Bali in Indonesia is well-known for its warm and welcoming environment, which extends to remote workers and digital nomads, many of whom now call this idyllic place home.
Ubud, a town in Bali, is one of the very best spots for warmth-loving digital nomads. Here, you can spend most of the year lounging on one of the many pristine sandy beaches, plugging away on whatever you need to work on.
If ever there was a place that encapsulated everything exciting about being a digital nomad, this is it. There are dozens of yoga retreats, cozy coffee shops, and breathtaking natural sites to keep your mind at rest after a day's hard work.
The exotic tropical rainforest climate here is enticing. It offers an average daily temperature of around 25°C (77°F), and a mild low of just 20°C (68°F). Hence, nighttime adventures are the norm in Ubud.
One of the best things about Chiang Mai city in Thailand is that it offers reasonably-priced accommodation and excellent food at a low cost. This makes it ideal for a digital nomad getaway in the drier months when the sun shines brightly more often than not.
A popular destination for remote workers, Chiang Mai also has a thriving community of expats, so you'll never feel alone here; even if the move proves to be a complete culture shock for you.
The average annual temperature in Chiang Mai is 25.6°C (78.1°F) and rarely drops below 11.6°C (53°F), making it a pleasantly warm city for living in year-round. The one caveat here is that the wet season of Chiang Mai can be a lot to handle, so it's best to head here in the dry months between November and March.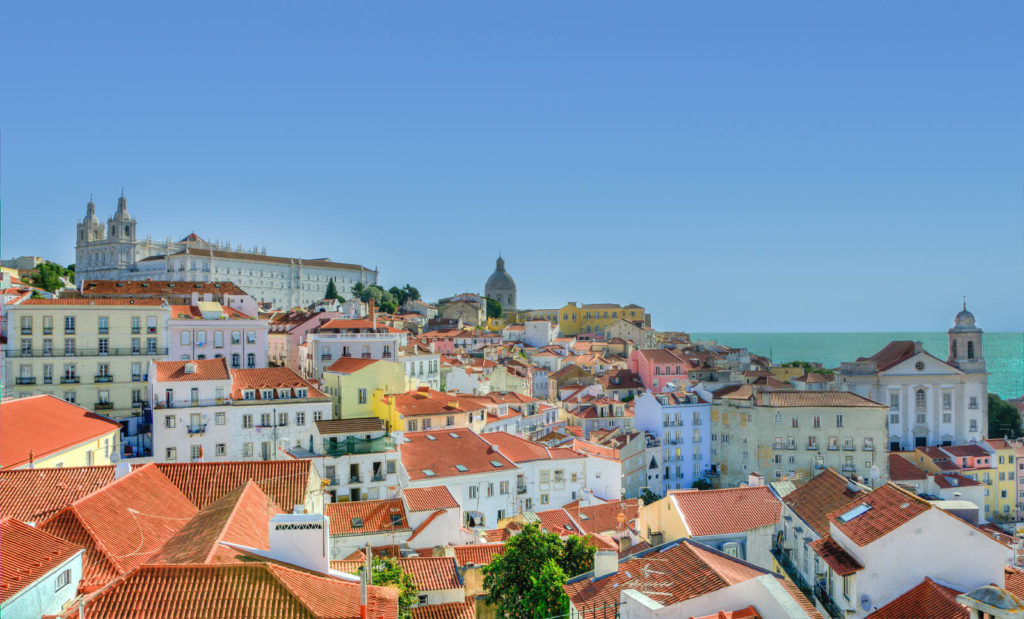 Lisbon, Portugal's capital, is hands-down one of the best cities in the entire Iberian peninsula.
It's one of the quintessentially European cities that captures the mind and nourishes the soul, with its vibrantly colorful tiled apartments, fantastic food and drink scene, and lively nightlife. It looks out over the deep blue River Tagus; its hilltop location and castles providing some truly breathtaking views.
Digital nomads will be happy in the Portuguese capital, as it's easy to escape to the water during the warm days of summer and to go bar-hopping in the evening to watch a 'Fado' folk music show live or to pass the night away in one of the many outdoor terraces.
The average annual temperature of Lisbon is 21.5°C (70.7°F ), which drops to around 13°C (56.3°F) after the sun starts to fade, which makes it a pleasant climate, albeit not scorching outside of the hotter summer months.
As you might imagine from a city called 'Buenos Aires,' the Argentinian capital is a real breath of fresh air.
Buenos Aires is a large cosmopolitan city that has everything you could want from an urban environment. Plus, it has a pleasantly warm climate throughout the year, so whenever you visit, you'll be able to bask in the South American sun with a drink or two
The Latin culture is strongly represented here, with everything from Tango to lively and colorful venues to pass the time at all hours of the day.
The digital nomad scene here is lively, with myriad co-working spaces to choose from and pockets of expats to be found all around the city. The average annual temperature here is 29.1°C (84.4°F) during the day, and 19.3°C (66.7°F) at night time, which makes it tolerable year-round.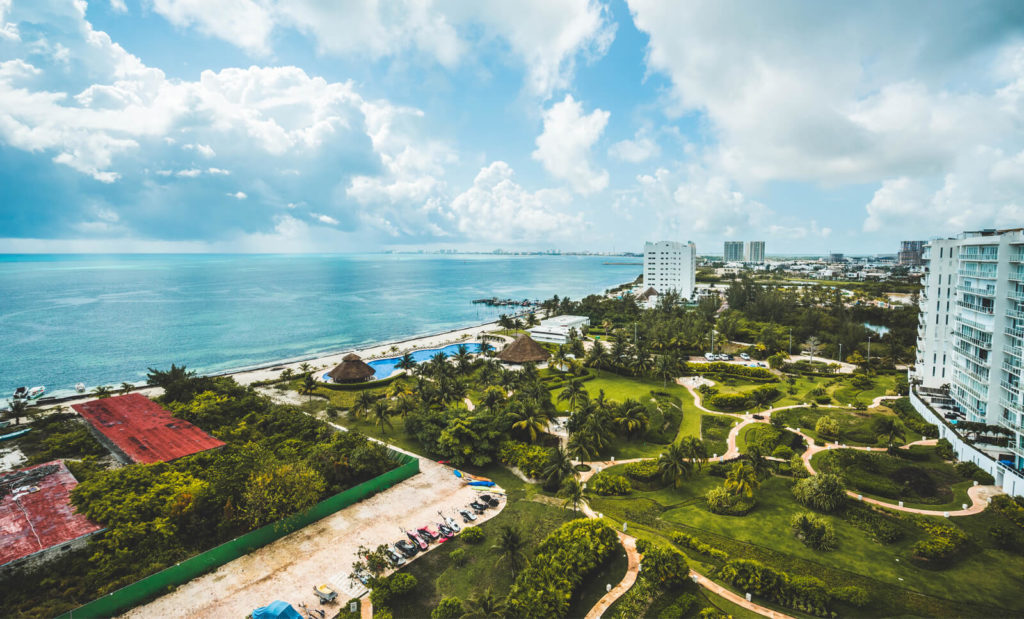 Located in the exotic Riviera Maya, Cancún is one of Mexico's most visited cities and it's easy to see why. This city combines all the cultural elements that make Mexico great and then adds in pristine sandy beaches for good measure.
The pace of life here is both frenetic — as its title of 'Spring Break capital of the world' would suggest – and relaxing since you can spend the day lounging on one of the many splendid beaches. So whatever style of life you're looking for, you'll likely find it in Cancún.
Visit during the quieter months like February, March, or April, and there's a good chance that you'll be able to secure a great apartment while avoiding party-seeking spring breakers. That way, you get to enjoy everything the city has to offer without getting too distracted from your work.
The average annual temperature in Mexican paradise is around 27.1°C (80.78°F), making it one of the best places to bask in the sun and load up as much vitamin D as your body can handle.
Medellín in Colombia has long since left behind its reputation as a narco haven and has become a thriving digital nomad destination with plenty of initiatives to revive the city's development.
This city boasts a wonderful temperature climate, affordable cost of living, and many established digital nomad groups that will welcome you to the city with open arms.
There are many co-working spots in the city due to the influx of remote workers, so it's entirely possible to get a lot of work done despite the breathtaking surroundings and lively urban environment. When you're not working, you can visit the stunning 'Parque Arvi' reserve or try the world-renowned coffee of nearby Manizales.
The average annual temperature of the Colombian city is 22°C (72°F), which remains relatively consistent throughout the year due to its proximity to the equator.
Cape Town, one of South Africa's three capital cities, is a jaw-dropping destination nestled at the foot of the iconic Table Mountain.
This is a port city with an enjoyable climate year-round and plenty to offer for those living the digital nomad lifestyle.
If you've ever dreamt of spending your days by the beach learning all sorts of water sports such as surfing, kayaking, and sailing, then there are few better places to do so than Cape Town.
That's not all the South African capital has to offer, though, as Table Mountain offers incredible hiking opportunities, and within the city, there are a large number of coffee shops and coworking spaces to work from.
The average annual temperature here is around 20°C (68°F), which drops to about 10°C (50°F) when the sun sets into the ocean.
Valletta in Malta isn't where most people's minds go when they first start to think of digital nomad destinations.
However, this relatively unknown European gem is home to stunning beaches, rock formations, and pretty ports.
The historical center of Valletta is full of charm, and with easy access to the water, you'll never be too far away from a place to relax after a day of work.
The Wi-Fi in Malta is fast, and while there are only a few co-working spaces, you'll probably spend the majority of your time in a bar somewhere overlooking the Mediterranean sea, plugging away on your projects.
The average annual temperature in Valletta is around 19°C (66°F), dropping to a mild average of 12°C (53.6°F) at night.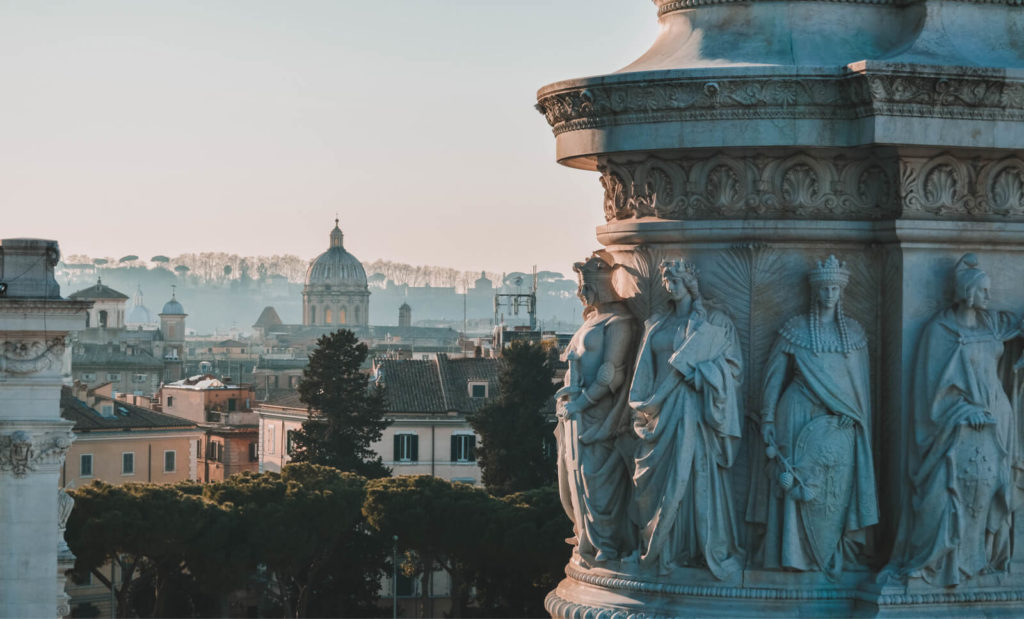 Italy's capital is oozing with ancient history — there seems to be something around just about every corner. Taking a walk through Rome is like going back in time to the great Roman Empire, making the city feel like a large living and breathing museum of the ancient civilization.
But for all its historical charm and splendor, Rome isn't stuck in the past. The city enamors with its many espresso bars, famous 'gelaterias,' and world-class eateries.
While you may have to pay a premium to set up shop in the Italian capital, there'll be no shortage of things to do or see here, and there are many co-working spaces to get work done in.
The average annual temperature in Rome is around 21°C (70°F), dropping to 9°C (48°F) in the evenings.
While perhaps best known for its spectacular annual 'Carnaval' celebration, Rio de Janeiro is so much more than its ostentatious festival.
The city is lovingly-called the 'Cidade Maravilhosa' (Marvelous City) by the natives. Its location next to Guanabara Bay makes it pretty as a postcard and a real photographer's dream.
The world-famous 'Christ the Redeemer' statue looks over the stunning Brazilian city, which is home to the iconic 'Copacabana Beach,' as well as 'Ipanema Beach,' which is known for attracting many famous personalities.
As a digital nomad destination, Rio de Janeiro has it all. The food and drink scene is excellent; the beach is one of the best in the world, and the city – while in some areas a little dangerous – really comes to life at night. The average annual temperature in Rio de Janeiro is around 24°C (75.2°F), only falling to 21°C (70°F) on average in the evenings, which means you can be enjoying a stroll along the beach at any time of the day.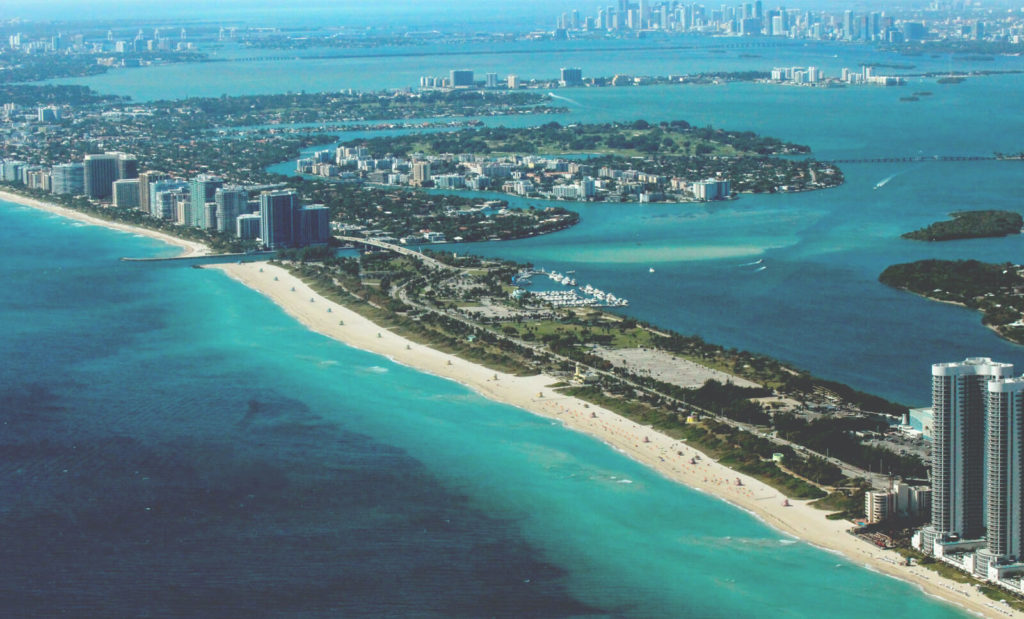 If you're looking for a warm digital nomad destination with the U.S., Miami has a lot to offer. Miami has a number of coworking spaces throughout the city, so you have a lot to choose from if you're looking to work in a professional environment. But that all comes with the beach right around the corner.
Miami has a lively food and nightlife scene including food from a variety of different cultures and regular festivals and concerts (in non-COVID-19 times). If you're looking for a fun city where you can get your work done, Miami has a lot to offer. The average annual temperature in Miami is around 32°C (90°F), only falling to 16°C (62°F).
---
Where to next? Find flexible month-to-month rentals across the globe on Anyplace.
digital nomad destinations
digital nomad planning
digital nomad tips