Wanderlust Wednesday: Ko Pha-ngan, Aix en Provence, Estoril
The constant eruption of news stories surrounding COVID-19 has many of us dreaming about times when we could freely stroke our sense of wonder and explore vibrant cultures spanning the globe. But reality continues to remind us that we may not be packing our backpacks and suitcases for who knows how long. The outbreak may be tough to handle, but we do know it'll end at some point.
Just think: when the global pandemic comes to a halt, we will have a heightened sense of appreciation for travel. The waves lapping the shore somewhere tropical will induce more relaxation. A romantic destination like Paris will feel all the more lovey-dovey. Stunning viewpoints and architectural hotspots will ignite a higher sense of fascination.
Freedom to explore will come back, and when it does, you'll likely have a list of tons of spots to visit.
Looking for some inspiration—some new places to add to your list? Our Wanderlust Wednesday series can help you out.
On today's travel shortlist, we bring to you three remarkable destinations that may want to bookmark
Ko Pha-ngan, Thailand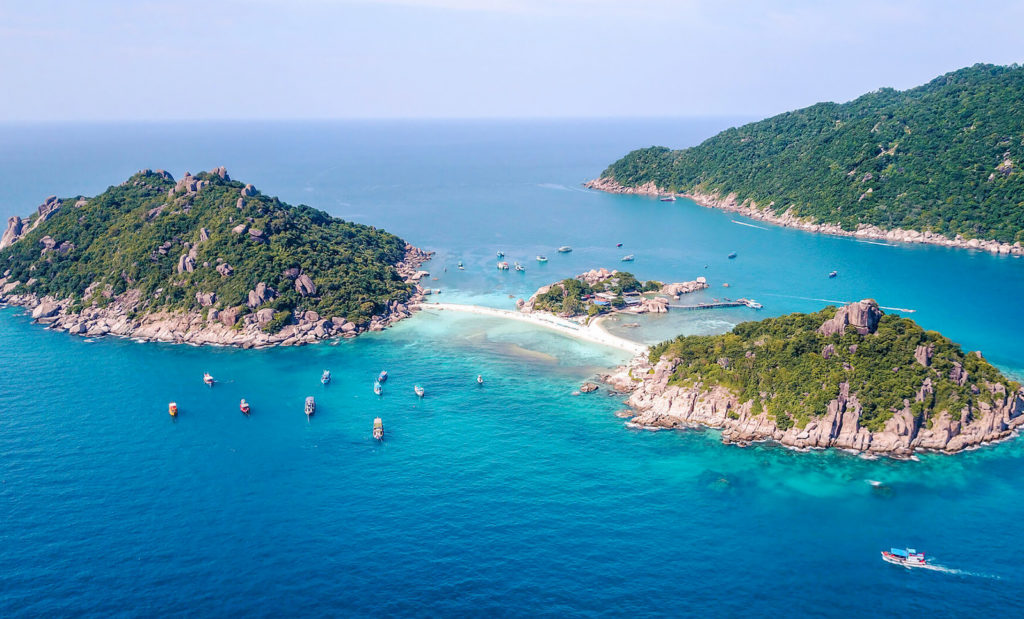 Ahhh—island life. Get ready for Ko Pha-ngan to envelop you with its hippie-centric and laid back vibes, sea-scented breeze, and scrumptious, savory, and ever-so spicy Thai dishes. But when the sun dips below the sea-line, the island transforms from chill, quaint, friendly to lively, entertaining, and quite boozy.
Whenever you want to escape the small-town vibes dotting the island, you can hop on a ferry to Ko Pha-ngan's big sister, Koh Samui. Ferry rides can take anywhere from 30 minutes to 1.5 hours—depending on your budget.
Most people know Ko Pha-ngan for its tie-dye-fused, party-laden Full Moon, Half Moon parties, but the island is so much more than that. It's a place that encompasses you, stays with you, and begs you to come back. And no, not for the raging nightlife scene, but for the easy-going, beach-friendly vibes. And even though you can feel these similar feelings anywhere with a beach, Ko Pha-ngan does it best.
What time of year should you visit Ko Pha-ngan?
It's best to visit the Thai island between January and March. The heat picks up substantially between April and June, to a point where it's almost unbearable. Even the sea feels like a hot bath. Keep in mind that the Full Moon Party happens once a month, so if you only want to visit for a short period and don't want to witness hundreds of tourists getting into moped accidents, try to avoid going around the full moon. It's worth checking out, though.
If you were to do one thing in Ko Pha-ngan, what should you do?
The island may be small, but it has a plethora of activities that will suit numerous personalities—hikes, waterfalls, beaches, parties, street food, night markets. If you want to soak in Ko Pha-ngan's all-around charm, it's best to hop on a moped and explore the island. Stop at various beaches (check: Hadd Yuan and Leela). Go snorkeling. Check out the diverse smorgasbord of food. Hop off for a hike. Just do not drink and drive/ride. You'll end up looking like the typical bandaged-up tourist, propelling friendly mockery from both locals and expats.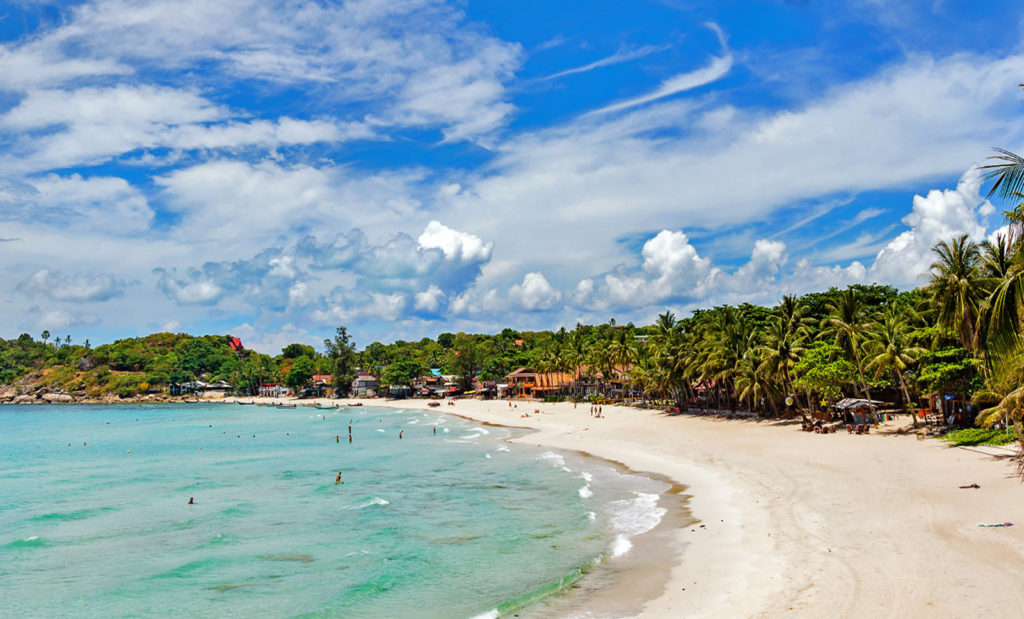 How about some signature dishes?
Let's face it: Thailand has the best food ever. Thai dishes are spicy, packed with flavor, and filling. If your mouth burns once your tongue touches something spicy, be sure to say mai pet. But if you prefer some spice, you can say pet nit noi. Warning: it'll still contain more spice than you can handle.
One place you need to visit on the island? Mama Pooh's Kitchen. They make the best panang curry. I still find myself dreaming about it!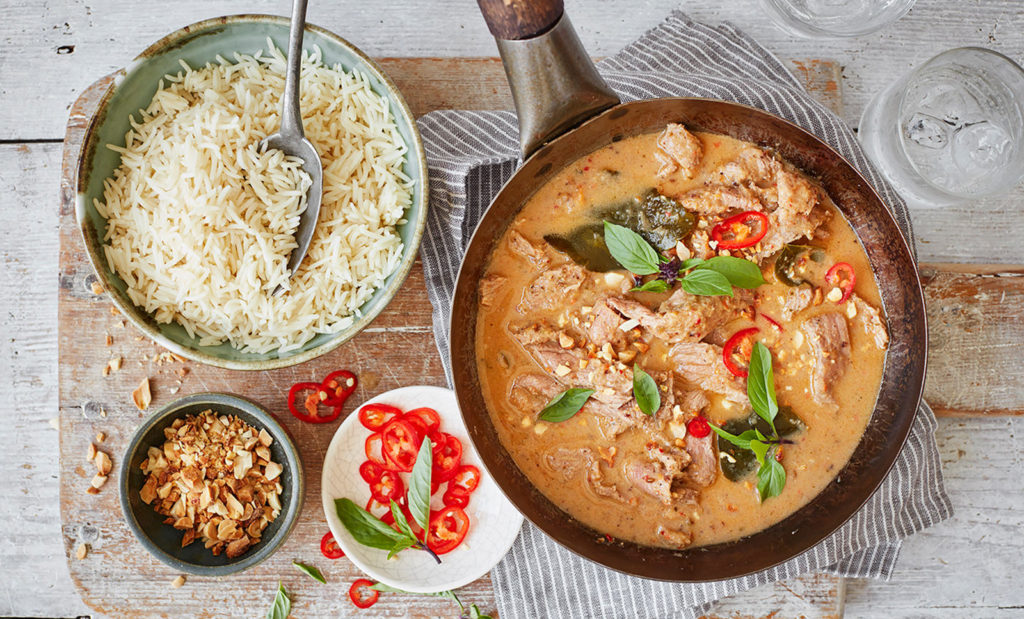 Looking to curb your sweet tooth? Head over to Thong Sala's night market for tasty sweets: donuts, smoothies, and more. But be sure to try mango sticky rice before any other sweet. It's a traditional dish, and so tasty. You'll find a million other food options—local and international—at this night market, too.
Looking to stay for a while?
Remember what I said before? Once you come, you won't want to leave. So you may stay longer than expected—if you have the freedom to do so. While there are many neat spots to live, Baan Jai Dee Resort may be one of the best! The ideally located hotel is just five minutes from Thong Sala, the island's most happening spot. Oh, and did I mention that it's also on the beach and there's a pool?
The hotel encompasses rooms perfect for two guests, so you can easily split the cost between you and your friend or partner. Each room requires you to pay a $65 one-time refundable security deposit. The price per room ranges from $1,100/month to $1,900/month. All rooms include WiFi, a private bathroom, and a daily quick cleaning.
What's the WiFi like?
Digital nomads and remote workers will not only love the lifestyle here but the WiFi too. On average, it runs at 21Mpbs. I remember never having any trouble connecting when I lived here. The power does go out from time to time, so be prepared for that!
Is it easy to get a visa?
Some countries can enter Thailand without a visa and stay for 30 days. However, if you want to stay for at least six months, it's best to obtain the Multiple Entry Tourist Visa before you travel. Even with this visa, you'll have to go on border bounces, which can be quite the adventure. Thailand also recently introduced the SMART Visa, which is definitely worth looking into.
Aix en Provence, Bouches du Rhône, France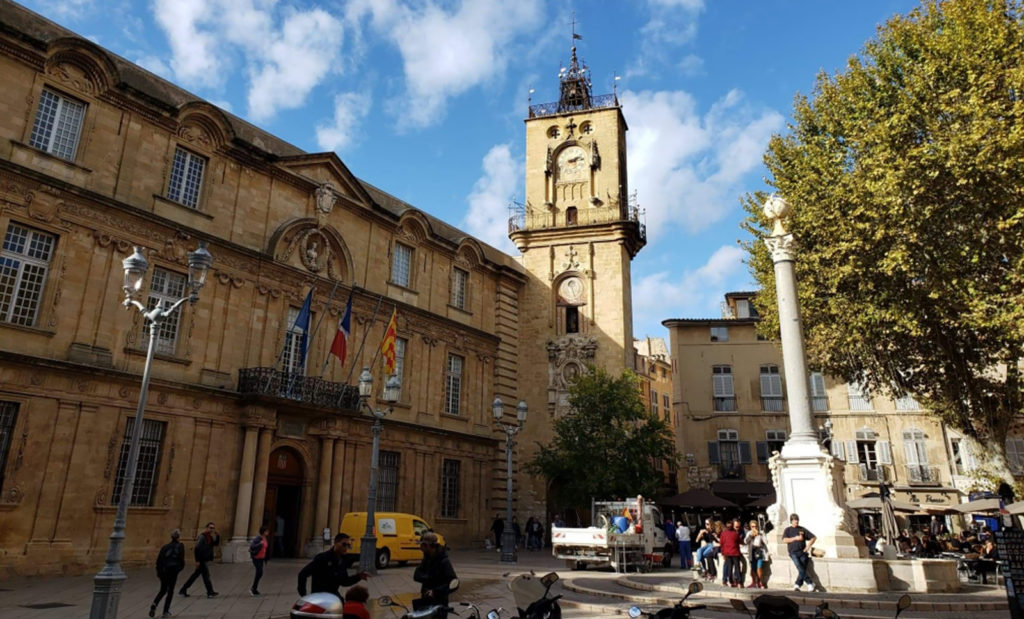 If you adore the glamorous architecture towering over the cobblestone streets as well as the artistic inspiration encircling the Latin Quarter of Paris, you'll absolutely fall in love with the charming Aix en Provence in the south of France.
The quaint town encompasses three universities and a plethora of French-language schools, making it the ultimate hub for students, both local and international. Aix en Provence may be a quiet secret, but digital nomads, remote workers, and artists will have no trouble meeting other young individuals.
You can spend sunny afternoons meandering the city's narrow streets and avenues, lined by 17th-century buildings, trees, and cafes, by foot. It sounds lovely, doesn't it.
What time of year should you visit Aix en Provence?
Avoid an influx of tourists and enjoy moderate temperatures from September to November and March to May. Several Parisians and other visitors crowd the streets during the summer months, resulting in heightened prices. And Aix en Provence is already considered a rich town, so it may be best to go when prices drop.
If you were to do one thing in Aix en Provence, what should you do?
If it were up to me, I would spend a day walking around Aix en Provence—it only takes around 15 minutes to wander the city center by foot. But if you want to choose one area to take in the sights and smells, go to Cours Mirabeau, where old mansions contrast beautifully with a row of lush green trees.
But wherever you choose to go in Aix en Provence, beauty will surely follow. I mean, look at this place!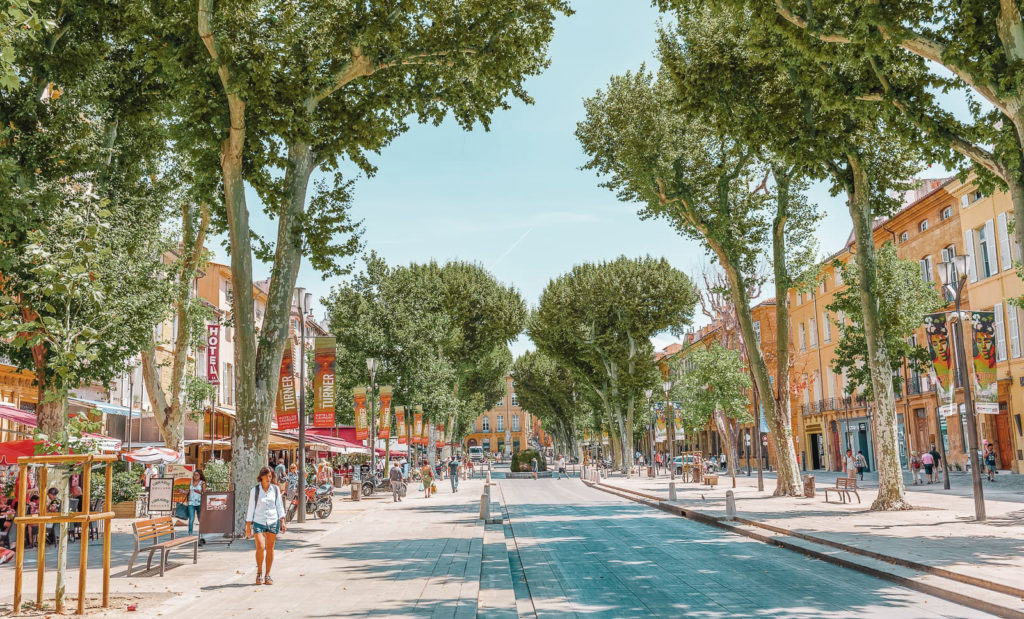 How about some signature dishes?
Most of us know that France produces rich wines, cheeses, and scrumptious baguettes, but what are the other dishes—signature to the south of France—worth trying? Be sure to grab a Niçoise Salad, which contains eggs, seared tuna, tomatoes, potatoes, and a flavorful vinaigrette. Or, have yourself a bowl of Ratatouille, a delectable tomato-based vegetable dish.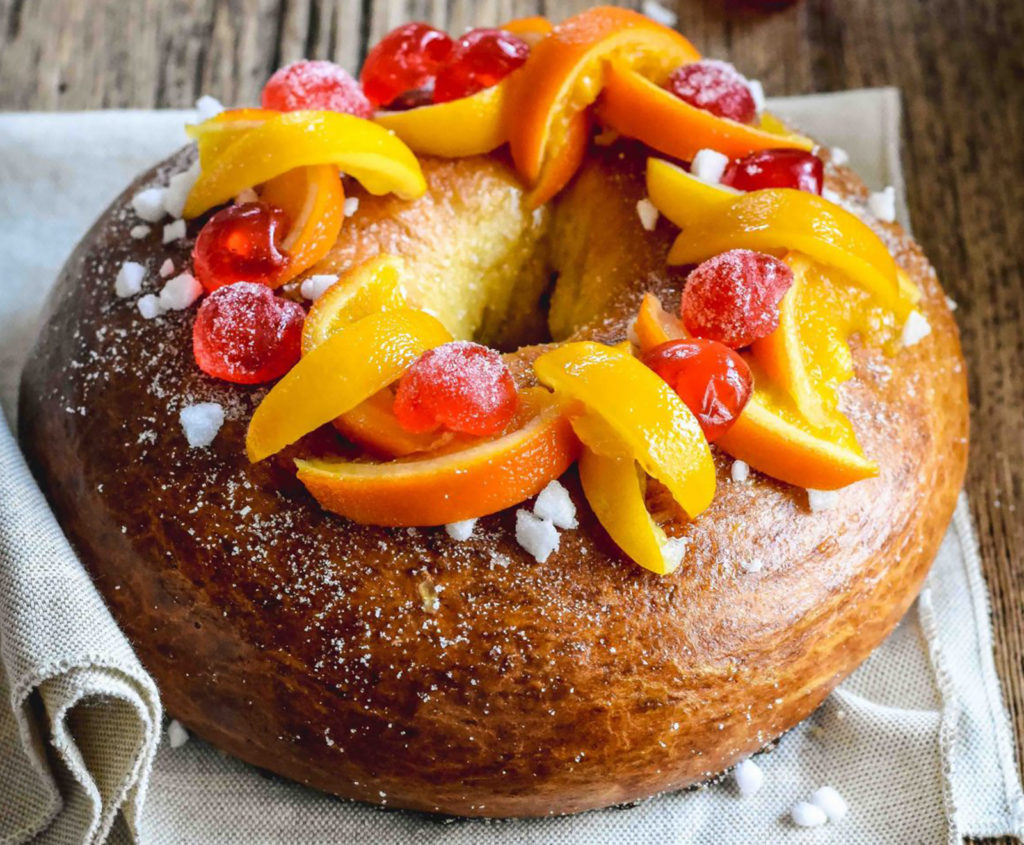 Looking for something to satisfy your dessert cravings? Go for Provençal King Cake—or in French, Galette des Rois. The southern version found in Aix de Provence is a delicious round brioche flavored with orange blossom and decorated with candied citrus and cherries that represent the precious stones offered by the Three Kings (Melchior, Gaspard, and Balthazar).
Looking to stay for a while?
And why wouldn't you want to stay longer? Aix de Provence is the epitome of charm! You can choose to stay in numerous apartments when you're here. Choose from an adorable studio apartment, which is perfect for one or two guests. This studio—Studio with parking in Aix center—costs $1,700 per month.
Is that one taken? Studios near Aix City Center & Thermal Baths offer more cozy spaces to live. A studio here costs the same as the one mentioned above.
Or, are you interested in something with more space? The Spacious Renovated Duplex may suit you better. The best part? You get to sleep in a mezzanine. This romantic duplex is definitely ideal for a couple. Just pay $2,040 a month and a $220 one-time refundable security deposit, and it's all yours.
What's the WiFi like?
On average cities in France have a WiFi speed of 25-30Mbps, so expect the same in Aix de Provence!
Is it easy to get a visa?
It really just depends on where you're from. Citizens from countries like Canada, America, and Australia can get the Schengen visa on arrival. This visa allows you to stay for 90 days within a 180-day period, so you can leave to a non-Schengen area like the United Kingdom for a month or so and then go back to France or wherever within the Schengen area.
Estoril, Portugal
What was once an aristocratic extravaganza, sparkling with lavish personalities dipping into the sea and a wonderland of grandeur has humbled into a comfortable, relaxed, beachfront Portuguese city. While remnants of its glitzy past remain, it's now a more subdued travel option, ideal for those looking for a relaxed beach town.
When night falls, you can venture via a 10-minute car ride to Cascais for a thrilling nightlife-induced spectacle. But if you want to stay near home, Casino Estoril is where you want to be when the stars dot the sky.
Oh, and get this: Estoril is only a 25-minute drive from Lisbon!
What time of year should you visit Estoril?
Estoril is known as a beach resort town with a collection of golf courses, so it can get a little packed during the summer months. It's best to visit here during late spring, but if you plan on going here to solely play golf, go in autumn or early spring.
If you were to do one thing in Estoril, what should you do?
Bathe in the sea, of course! Enjoy the golden sand, medieval wall acting as a backdrop, and Atlantic Ocean waters at Praia do Tamariz (seen below) or spend time cooling off in the clean water at Praia da Poca.
How about some signature dishes?
A bite of a Chouriços, a juicy sausage packed with a concoction of seasonings and fillings. It's pretty dang good with a glass of red wine, too.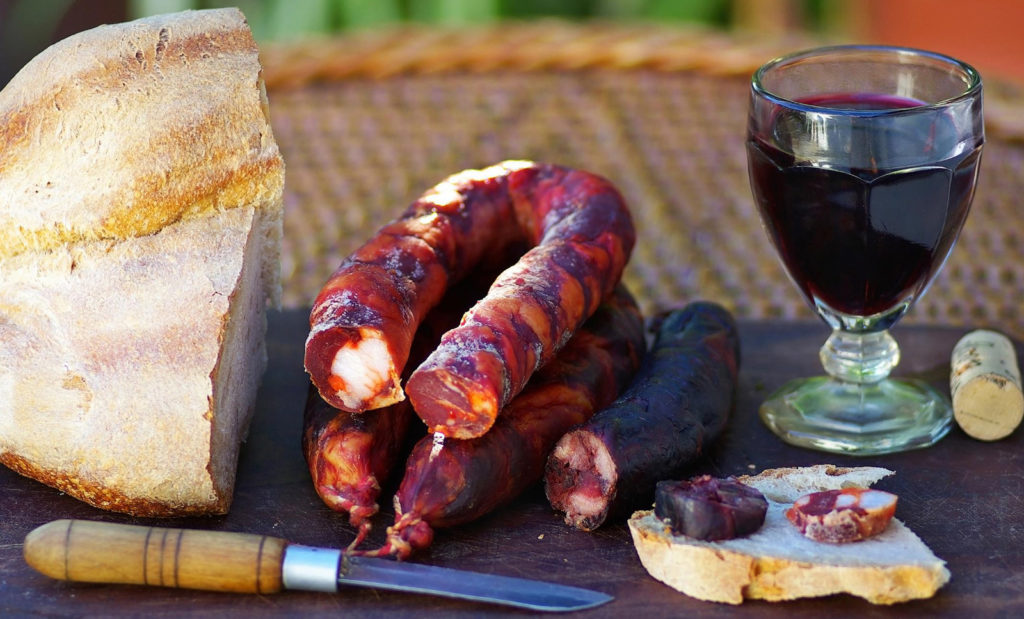 And don't leave Portugal without munching on a variety of cheeses. The most popular? Serra, which is made from the milk of a female sheep.
Not in the mood for salt? Stop by any cafe and pick up a custard tart (pastel de nata).
Looking to stay for a while?
Has the beach-friendly Estoril enamored you? Consider staying long-term at Estoril Beachfront Apartments. It's ideal for digital nomads. Why? Well, other than the fast, free WiFi for work, it's only a quick walk to the beach.
That's right. Take a break from working at home and embark on a five-minute stroll to Praia do Tamariz for some fresh air and a refreshing dip. The apartments vary in price, but you can get one for as cheap as $995 a month (you're also required to pay a $335 one-time refundable security deposit).
Is it easy to get a visa?
Portugal requires the Schengen visa like France, so citizens from certain countries can enter for 90 days within a 180-day period.
What's the WiFi like?
Most cities in Portugal have a WiFi speed of 17Mbps to 32Mpbs. Expect something similar in Estoril!
What do you think of these destinations? Are they good enough for your travel shortlist? We know it's tough to think about roaming the corners of the Earth when isolation has you feeling like you're living in some far away alienated cave, but hey! The pandemic will pass, and when it does, the freedom to enjoy different aromas, to dangle your feet in a brand new sea, to sip a glass of wine by lit-up cobblestone streets will feel so good.
---
✨ How to save these locations to your shortlist
If you've set up your account on Anyplace.com or have downloaded the nifty Anyplace app, you can save all of your favorite locations in your profile for a later date! Just click/tap on the heart when you're viewing a particular property.
---
Where to next? Find flexible month-to-month rentals across the globe on Anyplace.
Aix en Provence
Estoril
Ko Pha-ngan
travel ideas
wanderlust wednesdays
Freelance writer and globetrotter—Kelsey will only travel and work in places where she can watch hockey online (basically anywhere in the world). A content writer since 2017, she covers topics related to being a digital nomad or hockey.
You may also like