Wanderlust Wednesday: Javea, Nice, Puerto Escondido
Temperatures are warming up and the sun is out! On this Wanderlust Wednesday, we're doing a Coastal Edition 🌊
Do you miss hearing the murmur of waves lapping against the shore? I'm with you. It's impossible not to reminisce about sunny afternoons, with refreshing beverages in hand, while salty waters pose with a postcard-like beauty in the background. Some of you may be lucky enough to isolate in a place with coastal views, but most of us are probably stuck in a landlocked country or far, far away from the beach. 
When you think about your next sun-filled destination, where does your mind wander? To tropical Central America, along the unspoiled beaches in the continent of Africa, or somewhere else in Asia, Europe, Australia, North America, South America? The list of places to go seems endless, doesn't it? 
If you're struggling to imagine a concrete image of a coastal region overseas, we've got you covered. This Wanderlust Wednesday series will take you to Javea, Nice, and Puerto Escondido. So board your flight with Hypothetical Wanderlust Airlines and travel with us to these stunning spots.
Javea, Spain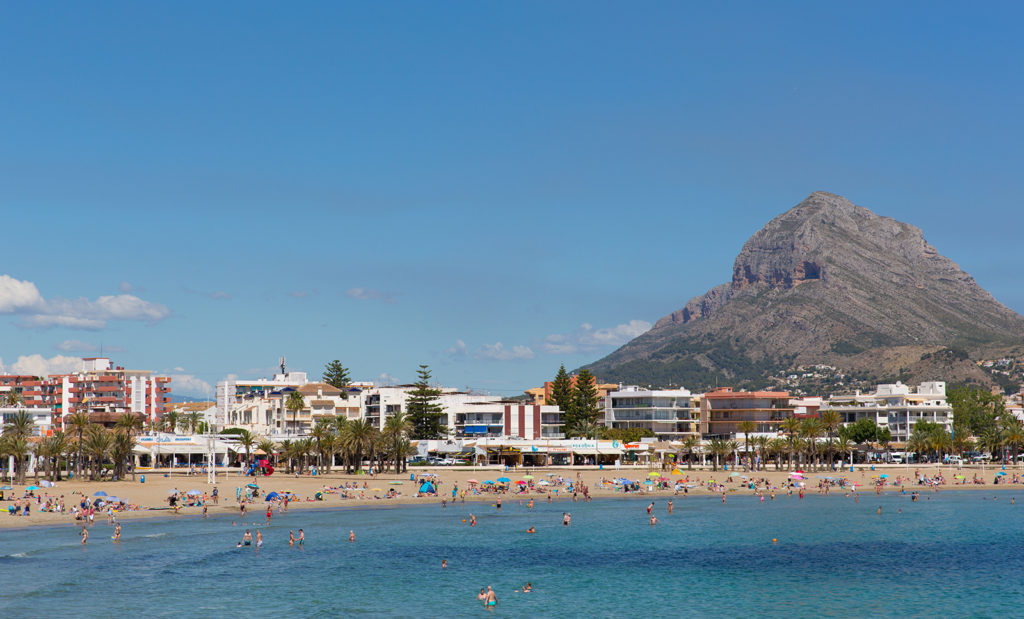 Combine the ever-so classic European charm, a coast that stretches along a lively waterfront promenade, and a sprinkle of historic buildings, and you get Javea, Spain. When you walk beside the waves sweeping onto the shore, the coastal city will enchant you with its calm, welcoming, and warm vibes. Expats and nature lovers who crave outdoor adventures, pleasant scenery, and laidback afternoons will appreciate everything about Javea.
What time of year should you visit Javea?
For the best weather, it's recommended to stop by Javea between June and October when the temperature averages between a balmy 22°C and 27°C (71.6°F to 80.6°F). But honestly, it doesn't get too cold here at any point throughout the year. The coldest month is February when the weather drops to a not-so-bad 14°C (57.2°F). Keep in mind that I'm Canadian, so 14°C is like the hottest day of the year for me! (I'm kidding)
If you were to do one thing in Javea, what should you do?
"Let's go to the beach, each, let's go get a wave…"
Seriously. You can't go to Javea without going to the beach, but I'm not talking about any ordinary beach—this is Playa de la Granadella. Your jaw will drop when you emerge onto this pocketed lagoon that holds clear stark blue water (see below). Two jetting headlands enclose the area, keeping it private and clean. Be sure to bring your snorkel gear along.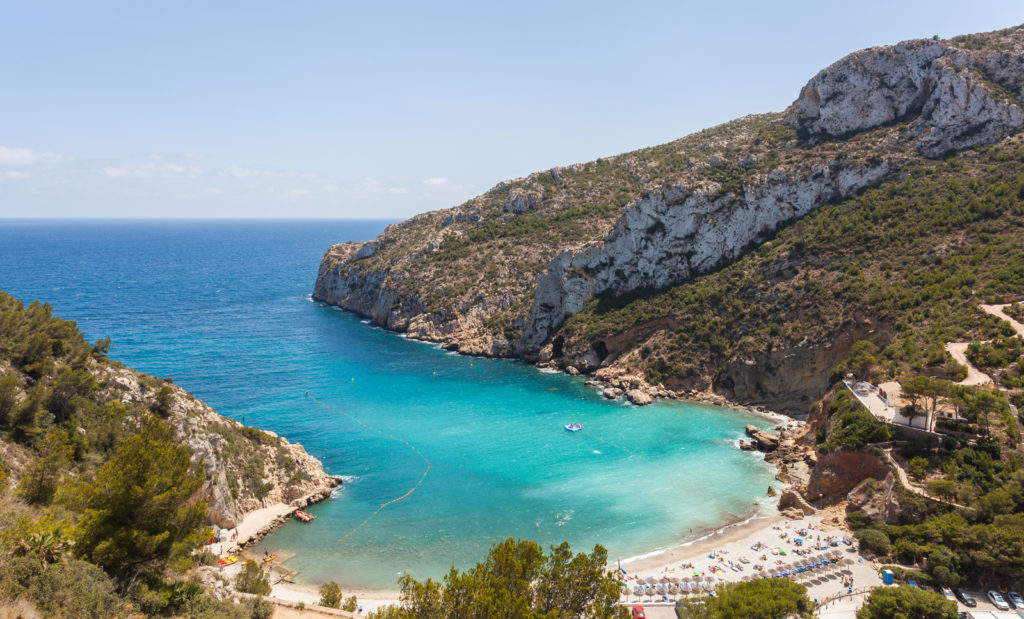 Javea also has a surplus of panoramic viewpoints dotting the coastline, so you can check those out after you cool off in the sea.
How about some signature dishes in Javea?
What happens when you get a coastal European city? Amazing seafood dishes with creative, memorable twists. In general, visitors love to rave about the cuisine spanning Europe, but pairing culinary skill with easy access to seafood only elevates the taste of whichever dish you order. And Javea is no different.
If you want seafood, try out a fish platter (Suc roig), fish and prawn stew (cruet de peix), or of course, paella! Be sure to try their spin on pizza (croques) too, which usually comes with onions, tomatoes, raisins, olive oil, and anchovies.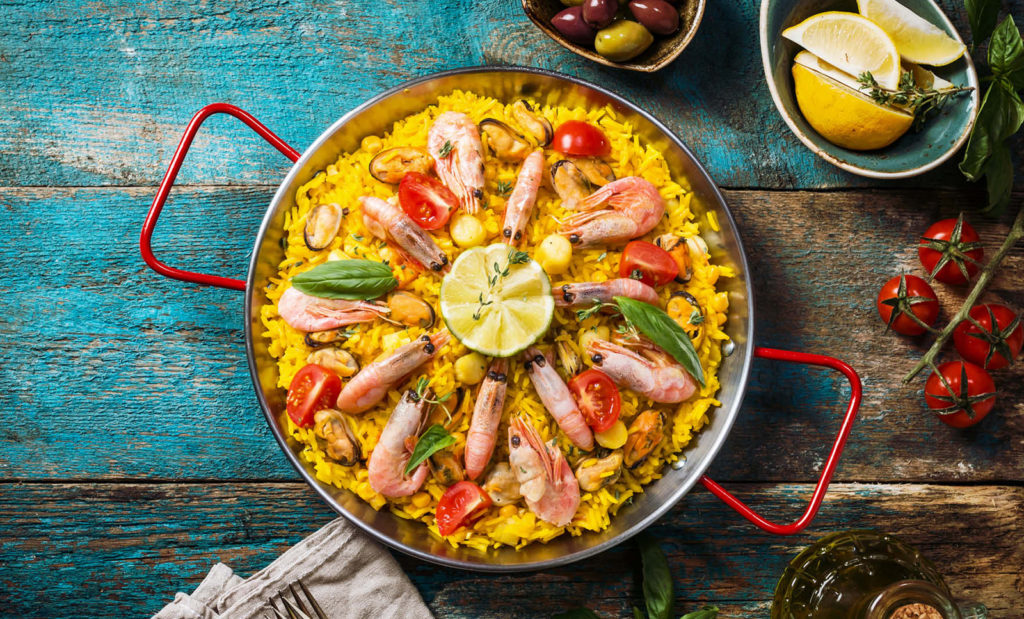 Looking to stay for a while?
Want to enjoy the cool, collected vibes, vast scenery, and delicious seafood dishes peppering Javea a little longer than you initially planned, but fear dipping into your budget? Don't worry. We got you.
If you're a digital nomad who thrives in a social, but productive environment, Sun and Co. is for you. It has everything a digital nomad needs: comfortable workspaces, common rooms, a shared kitchen, hosts weekly workshops, and more! To top it off, you can choose from four different room types, such as a bed in a quad room, a bed in a twin room, a private one-person room, or a private two-person room. The premium room has a private bathroom, as well.
A bed in a four-person room will cost you $1,068 per 30 days, but keep in mind that $356 of that fee goes towards a refundable security deposit. Whereas, the premium room will cost you $2,428—this price includes an $810 refundable security fee.
What's the WiFi in Javea like?
The WiFi runs pretty fast here. Expect an average speed of 26Mbps. You'll also find free internet around the city!
Is it easy in Javea to get a visa?
Spain is in the Schengen area, so citizens from specific countries can stay in Spain for 90 days within a 180-day period without a visa. You can travel to other Schengen countries on this visa as well, and even leave the Schengen area—and go somewhere like the United Kingdom—and come back (within the 180-day period). Some nationalities need to apply for a visa before traveling.
Nice, France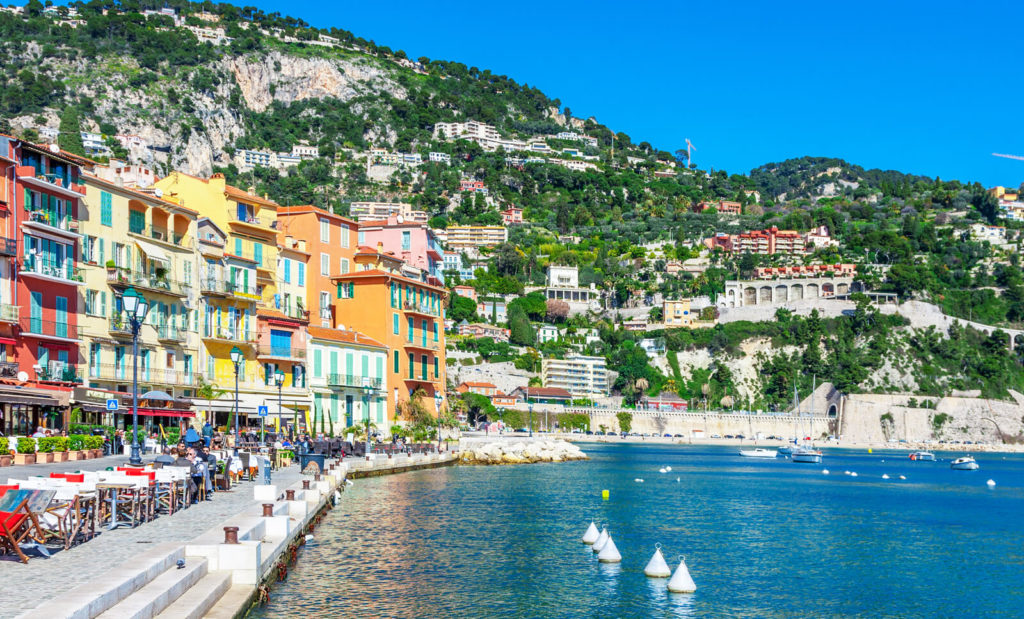 Incoming dad joke: "Nice is nice." (How many times have you heard that one?)
But Nice, France is definitely more than nice. It's a coastal city that stuns with sophistication, impresses with its layers of history, and charms with its vibrant-painted, Italian-inspired seaside buildings and happening street life. The feeling of spending hours soaked in the sun while the waves lap the shore with street food in hand and buildings steeped with century-old stories towering in the background will stay in your mind long after you leave the European city. Nice will inject you with a jolt of new life, excitement, especially if the sun is glistening over the city.
Plus, there's nothing more elegant than uttering, "I'm going to be sipping on wine on the French Riviera in two months." Or imagine if you could say something like this: "I found the love of my life on the French Riviera." Wow. Hey–it could happen!
What time of year should you visit Nice?
If you want to avoid heightened prices, go to Nice between March and April or September and October. You can still expect moderate temperatures during these months, but note that March and April can be a tad on the cooler side. Be sure to pack some extra layers no matter when you go—the winds swirling off of the Meditteranean Sea can be chilly.
If you were to do one thing in Nice, what should you do?
Enjoy a pleasant seaside meander on the Promenade des Anglais, which stretches along seven kilometers. The walk sits amid the sparkling blue of the Mediterranean Sea and lanes of quirky buildings and palaces.
The vast, spectacular vibes and scenery also charmed a slew of famous artists—Henri Matisse, Marc Chagall, Pablo Picasso, and Auguste Renoir all honed their craft here at some point in their lives. Nice boasts of artistic intelligence, making it a must to visit one of the many art museums in the area.
Or, go check out the Pace Masséna—the historic city's main square—surrounded by plenty of shops and restaurants.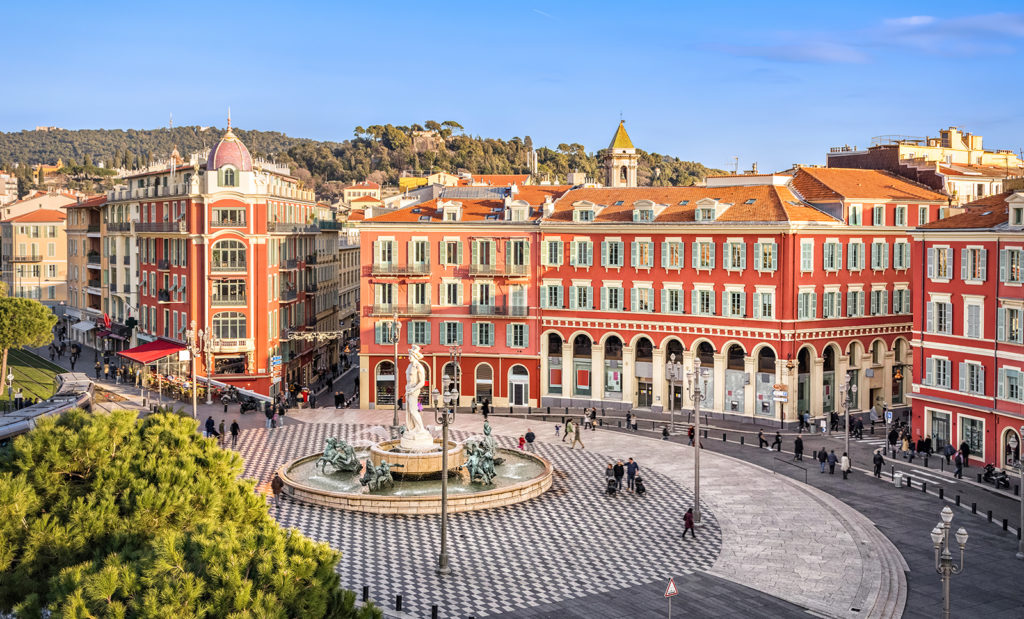 How about some signature dishes in Nice?
Looking for some local treats? Go to Vieux Nice's Saleya market, where you'll encounter dishes like chickpea pancakes (socca), onion tart (pissaladière), and a pine nut pie with chard and raisin (tourte de blettes).
If you want something more hearty, stop by one of the many bistros dotting the area for a legitimate salade niçoise, or beef stew, pasta… I mean, the list goes on.
Looking to stay for a while?
Can't get enough of the sunshine, relaxed vibes, sandy coastline, and want to stay longer but don't where to drop your bags? Anyplace can help you out. We have a collection of cost-friendly studio apartments in the heart of Nice. The location is within walking distance from the beaches, Old Nice, train station, supermarket, and more. Some of the apartments have room for two guests, too!
These quaint rooms come with a kitchen, a fully decorated room, WiFi, shampoo, hand soap, and a private bathroom. Renting out one of these studios will cost you $1,575, which includes a $220 refundable security deposit.
What's the WiFi in Nice like?
The WiFi, on average, runs at 25Mbps, which is pretty nice (ok, done with the puns). Keep in mind that you'll also find a lot of free WiFi spanning the city.
Is it easy in Nice to get a visa?
Like Spain, France is in the Schengen area, so citizens from specific countries can stay in France for 90 days within a 180-day period without a visa.
Puerto Escondido, Mexico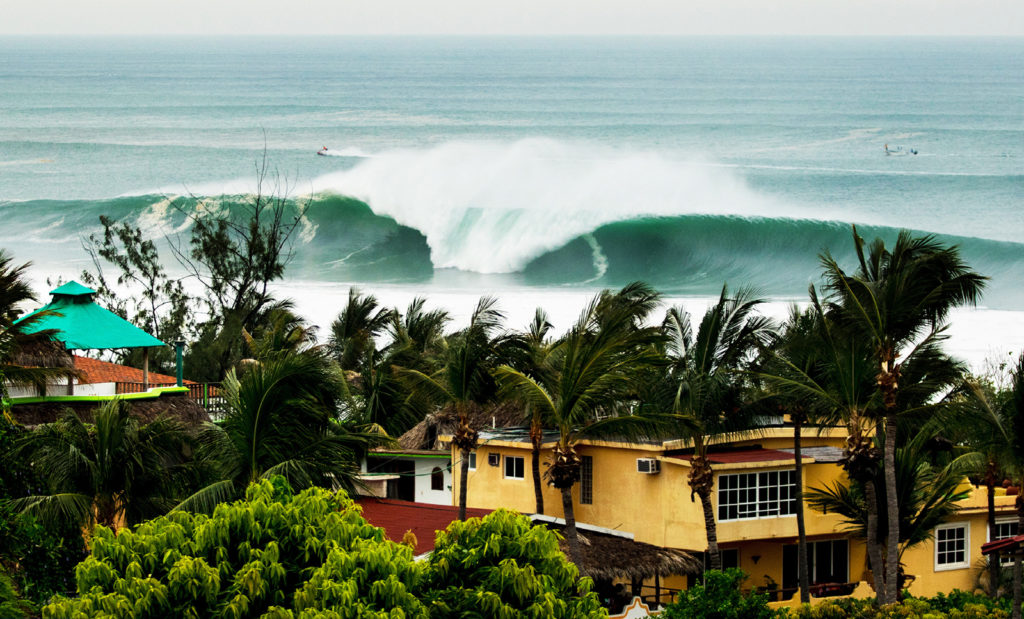 Calling all surfers! If any city can dub themselves as surfer's paradise, it's Puerto Escondido. With pristine sand stretching across 3.5 kilometers and top-notch waves folding over and over, this hidden gem is one of the most attractive coastal cities for water lovers.
What comes with surfers? Chillaxed vibes, dude. Even if you'd rather sunbathe or swim through the lapping waves, you'll still have a good time here. The laidback attitude welcomes all who have a similar outlook on life. Plus, who wouldn't want to hang out with surfers? It's a one-way ticket to the "cool train." (Saying that was so uncool)
What time of year should you visit Puerto Escondido?
Whenever you want. All year. That's right! The weather hardly varies. On average, May has the warmest weather, so if you really want to get your tan and your surf on while the sun shines, come then. Remember to bring sunscreen!
If you were to do one thing in Puerto Escondido, what should you do?
Hmm, let's see… surf?!
Puerto Escondido is the quintessential beach-centric town. You can spend the day beach hopping, reading in a hammock on the beach, dancing at a beach bar, or watching a movie on the beach. How many times can one say beach in a paragraph? (Well, at least six by my count)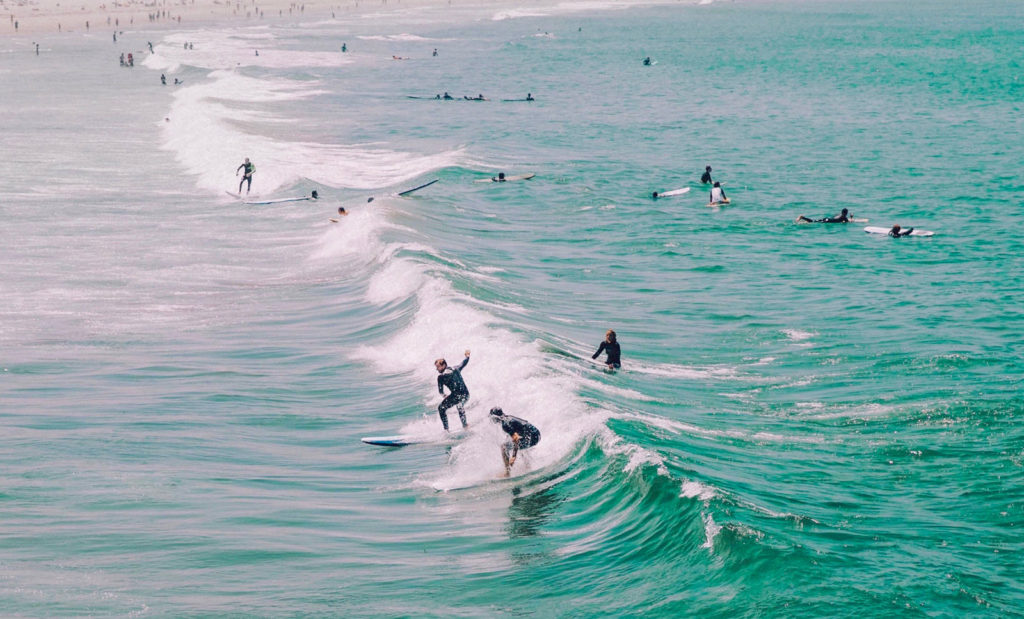 How about some signature dishes in Puerto Escondido?
Puerto Escondido contains an array of desirable Mexican dishes. Side note: Could this place be any better? Flavorful Mexican food paired with beaches basically equals the best time ever.
Be sure to try one of their "Mole" salsas when you're here (Mole Negro, Mole Amarillo, Mole Enmoladas)! These concoctions encompass a number of ingredients and take a long time to make. For example, "Mole Negro" has around 30 ingredients. The locals mostly serve Mole with chicken, but it's also served with other meat or atop tortillas.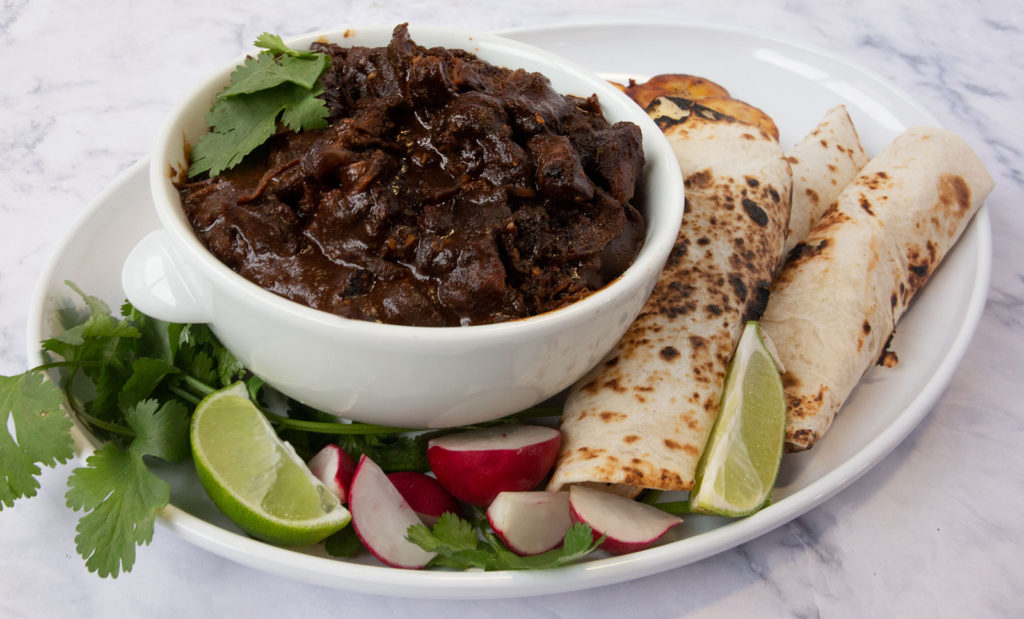 If you want an authentic street snack, grab a Tlayudas, a Mexican pizza—its base is a corn tortilla. You also need to try Puerto Escondido's smoked fish taco!
Looking to stay for a while?
Why leave Puerto Escondido when you can easily stay longer—in a beach town? Don't know where to shelve your belongings for a few more weeks or months?
We know the perfect place: Casa Losodeli. This family-owned hotel not only has a pool, but it offers basic hotel rooms and apartments. So for those who only want to stay an extra month, but want super cheap accommodation, you can rent out the Basic Private Room, which can fit two guests, and comes with a full bed, weekly housekeeping, WiFi, and a private bathroom. This room costs $753 per month, and the price includes a $68 refundable security deposit.
Want something more spacious? Feel free to check out the one-bedroom apartments. The cheapest one comes with a queen bed, a kitchen, private bathroom, weekly housekeeping, and WiFi. This apartment costs $1,205 per month, and the price includes a $109 refundable security deposit.
What's the WiFi in Puerto Escondido like?
On average, the internet runs at 19Mpbs. Not the fastest, but not too bad.
Is it easy in Puerto Escondido to get a visa?
Can't get enough of Puerto Escondido? You're in luck! Mexico has a fantastic visa for digital nomads who want to stay long-term. The temporary resident visa grants you the chance to stay in Mexico for 365 days, but you can extend your visa up to three times, which means that you can chill in Mexico for four years. If you don't plan on staying long, you can always get a tourist visa. Citizens from 69 countries can stay in Mexico for up to 180 days.
Which coastal region can you see yourself visiting when borders start opening up? I wouldn't mind visiting all of them as soon as possible, but I know I need to relax for a bit and exercise some patience. All of these places definitely encompass a remarkable combination of scenery and seaside vibes—and they'll be there waiting for us!
---
✨ How to save these locations to your shortlist
If you've set up your account on Anyplace.com or have downloaded the nifty Anyplace app, you can save all of your favorite locations in your profile for a later date! Just click/tap on the heart when you're viewing a particular property.
---
Where to next? Find flexible month-to-month rentals across the globe on Anyplace.
france
javea
mexico
nice
puerto escondido
spain
wanderlust wednesdays
Freelance writer and globetrotter—Kelsey will only travel and work in places where she can watch hockey online (basically anywhere in the world). A content writer since 2017, she covers topics related to being a digital nomad or hockey.
You may also like