Wanderlust Wednesday: Fajardo, Porto, São Paulo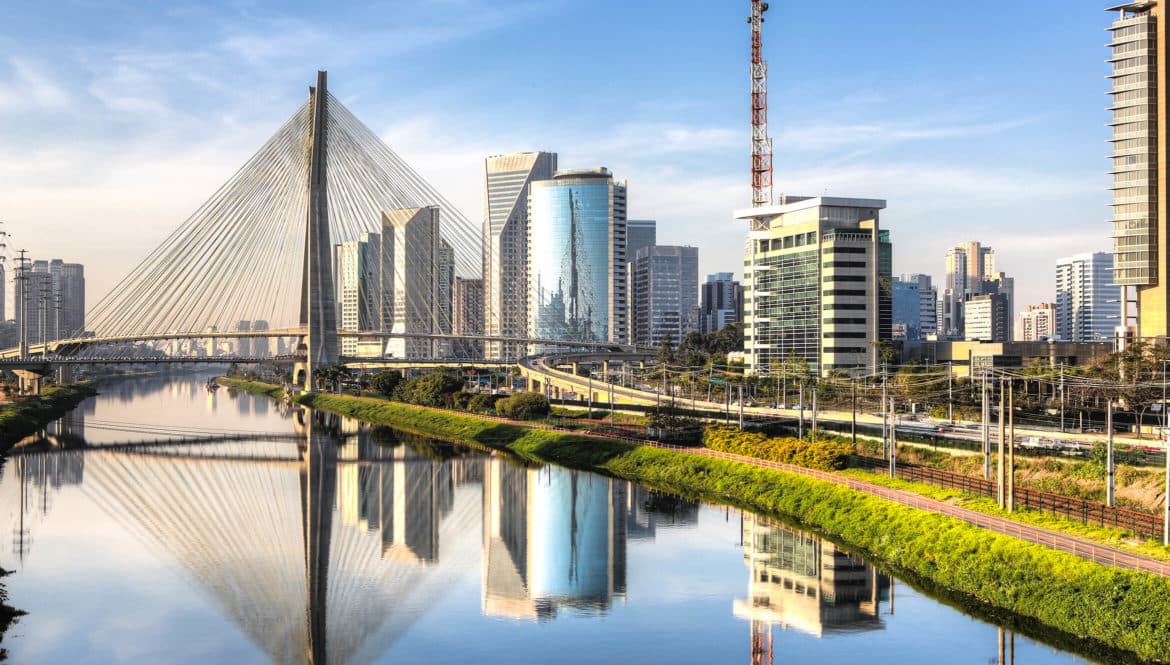 This week, we take a closer look at three destinations in Puerto Rico, Portugal and Brazil.
With summer hues painting the sky and news about some countries opening their borders, it's almost impossible not to feel a little more lighthearted, a little more hopeful that you'll get to throw a dart at the map, hop on a plane and fly somewhere new.
Of course, this sentiment comes with an explosion of optimism and a sprinkle of I'm-getting-too-far-ahead-of-myself. But it's cool to see that there's at least the possibility of meandering a new destination again. 
Not sure where you want to go—too many charming cities popping up in your head after being locked up for months? Why not let our Wanderlust Wednesday series help you out? This week's edition will take you to Fajardo (Puerto Rico), Porto (Portugal), and São Paulo (Brazil). Let the words below stroke your imagination and transport your mind to images of you standing in the thick of one—or all—of the following destinations.
Fajardo, Puerto Rico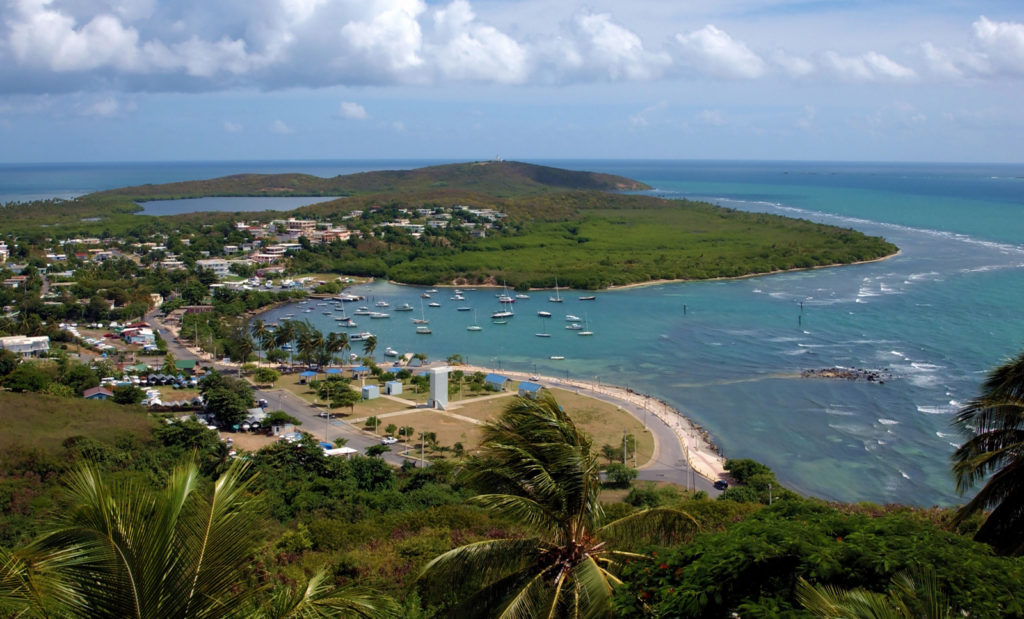 Bask in the chillaxed beach vibes erupting throughout Fajardo, Puerto Rico. But keep in mind that behind the sun-soaked-coated activities sits a town that can be ritzy and upscale or low-key and adventurous.
Beach bums who crave endless activities will thrive in Fajardo's natural, scenic atmosphere. It's tailor-made for water babies who just want to snorkel, chill, and kayak.
What time of year should you visit Fajardo?
Prefer mild, but warm temperatures and little rain? Go to Fajardo in December or January. If you want super hot weather, go between June and July.
If you were to do one thing in Fajardo, what should you do?
Can you guess the answer?
Here's a hint: it's not "go to the beach."
The answer is…
Go to the relatively untouched, unspoiled Culebra Island—a quaint island that offers excellent snorkeling and a stunning coastline. Sailors love it here, too.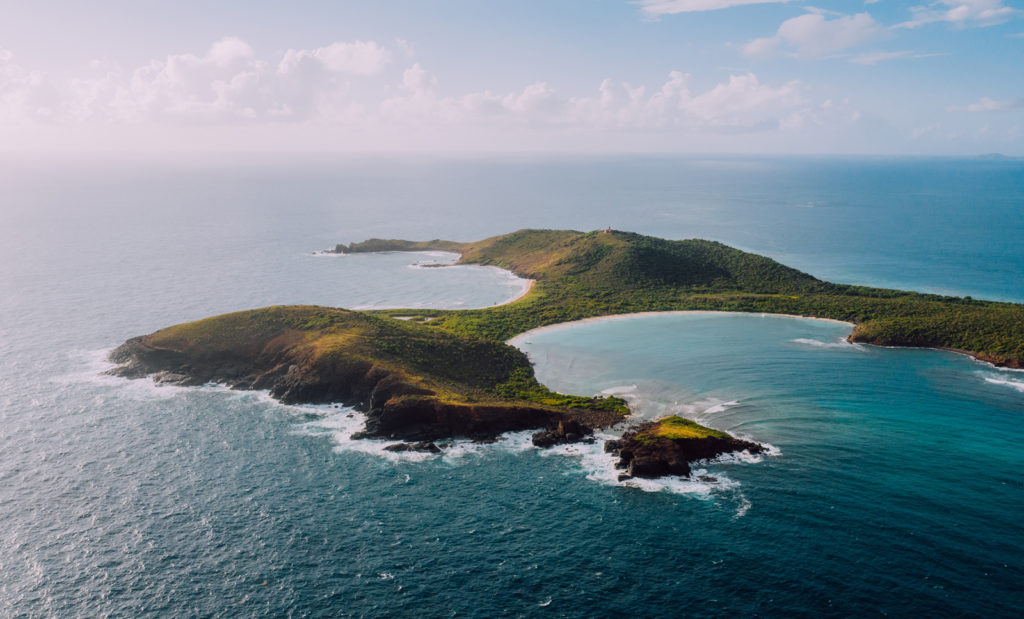 How about some signature dishes in Fajardo?
Puerto Rico has an abundance of must-try signature dishes. All visitors need to try tostones: plantains fried in batter. Eat these with the unbeatable mixture of ketchup and mayo. This dish is basically a healthy alternative to fries, right?
It's also recommended to try empanadillas, fried thick-crusted pastries stuffed with ground beef or chicken.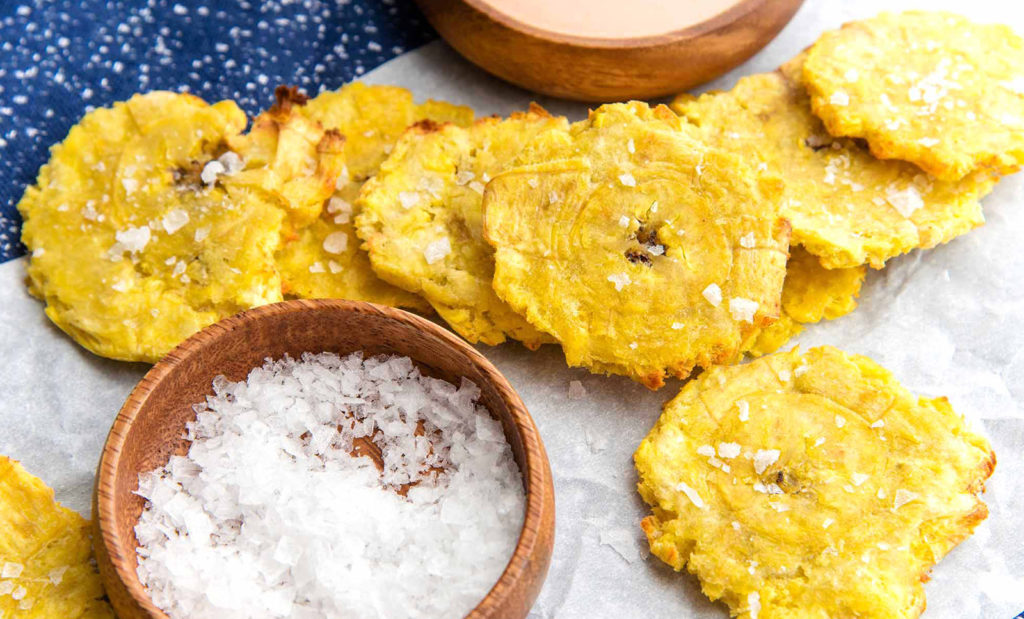 Looking to stay for a while?
Can't get enough of the beach and want to stay a little longer? We've got you covered. One of our many furnished apartments peppering this sun-soaked town may suit your fancy. Our cheapest option will have you staying along the coastline in Las Croabas, Fajardo, Puerto Rico. This cozy, seaside apartment is LGBTQ-friendly and welcomes travelers from all over.
It costs 1,600 USD to stay here for 30 days. Keep in mind that you can split this price between two people. Plus, you have to pay a 250 USD fee on top of that. Your first payment will require a 1,000 USD refundable security deposit. The apartment comes with a private bathroom, WiFi, and a kitchen.
Meanwhile, our most expensive apartment grants more room, which means more guests, which may, in turn, reduce the amount you pay each month if you can fill the space. Fit five people into the Breezy Caribbean House, that offers a gas grill and a sea view. Like the previous place mentioned, this two-bedroom apartment welcomes all travelers!
It costs 2,800 USD to stay here for 30 days, but you can split this price with your roommates. It comes with WiFi, a private bathroom, a kitchen, and a spacious balcony facing the sea.
What's the WiFi in Fajardo like?
The average WiFi speed in San Juan, Puerto Rico, runs at 22Mpbs. Expect something similar in Fajardo.
Is it easy in Fajardo to get a visa?
U.S citizens do not need a visa to travel here since Puerto Rico is an American territory. The requirements to get into Puerto Rico have the same requirements as America.
Some citizens can stop by America for 90 days visa-free! However, it can be hard to get a work visa. You should apply for one before you pack your suitcase and fly over. Keep in mind that America uses a lottery system, so it can take a long time to be able to work here.
Porto, Portugal
You can't talk about Porto, Portugal, without acknowledging its charming character. The up-and-coming digital nomad hotspot may not be as popular as Lisbon, but it's finding its voice and its groove. Oh, and Porto is slightly cheaper than Lisbon.
Among the vibrant buildings coating the coastline, artsy digital nomads can find a collection of coffee shops, coworking spaces, and budget-friendly mouthwatering cuisine. If you don't mind chillier winters and want quick access to Spain, you'll thrive in this quaint, cheerful city.
What time of year should you visit Porto?
Hot weather seekers who don't mind crowds will enjoy Porto in the thick of the summer: July and August. But you'll encounter fewer people and pleasant temperatures in late spring and early autumn. Keep in mind that the winter months can be wet and a little chilly.
If you were to do one thing in Porto, what should you do?
With towering architecture, ancient relics, and a myriad of outdoor spots, it can be tough to decide what to do when you get to Porto.
To get to know the city vibes, I suggest exploring Cais da Ribeira, the colorful riverfront piazza that stretches by bars, restaurants, and a riverside promenade.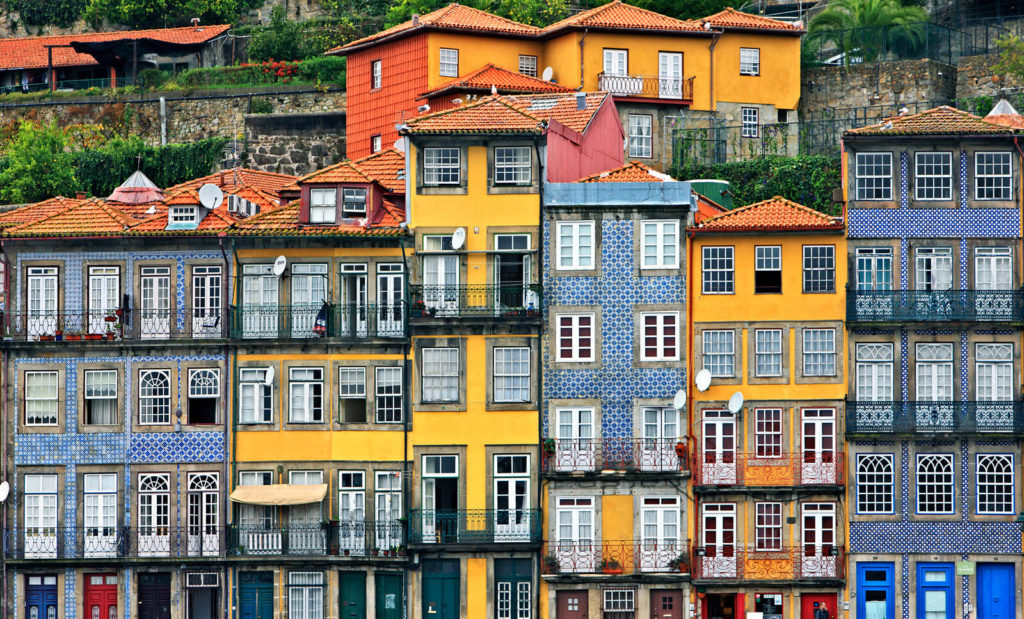 How about some signature dishes in Porto?
Porto encompasses a concoction of creative dishes that will have you smacking your lips for a long time after you eat. When you sit down for your first meal, it's imminent that you order francesinha, a ham and steak sandwich covered with melted cheese. Whenever you want a quick munch, try out queijo da Serra da Estrela, a delicious sheep's cheese.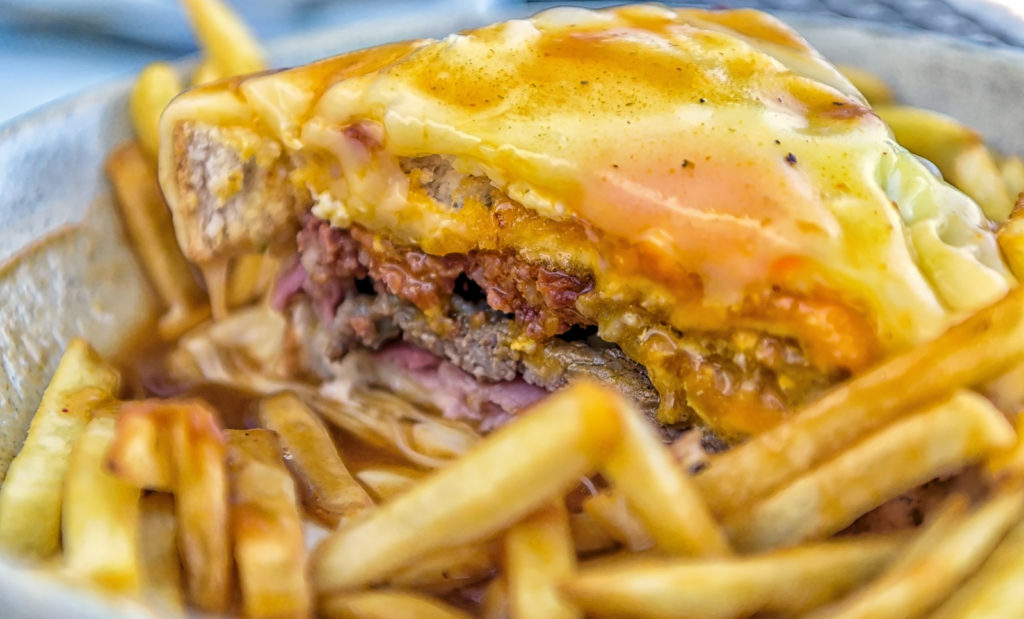 Looking to stay for a while?
What would staying in Porto, Portugal a little while longer look like? It costs about 2,000 a month to live in Porto as a digital nomad, which isn't so bad. Plus, the nightlife, level of fun, hospitals, places to work from, walkability, female friendliness, and peace levels all rank really high here!
Don't know where to stay? We got you! Check out Foz do Douro Beach Apartment, which is just a few meters from the beach. This two-bedroom apartment comes with laundry facilities, WiFi, a bathroom, a kitchen, four twin beds, and a cute living room. Split the cost of the 1,075.54 USD rent per 30 days between four people, and you've got a super cozy apartment at a budget-friendly rate.
What's the WiFi in Porto like?
On average, the WiFi runs at 32Mbps, which is pretty fast! Digital nomads and remote workers will have no trouble with Zoom calls, and binging the latest show on Netflix.
Is it easy in Porto to get a visa?
Porto is in the Schengen area, so citizens from specific countries can stay here or in other Schengen countries for 90 days within a 180-day period without a visa. Some nationalities need to apply for a visa before traveling.
São Paulo, Brazil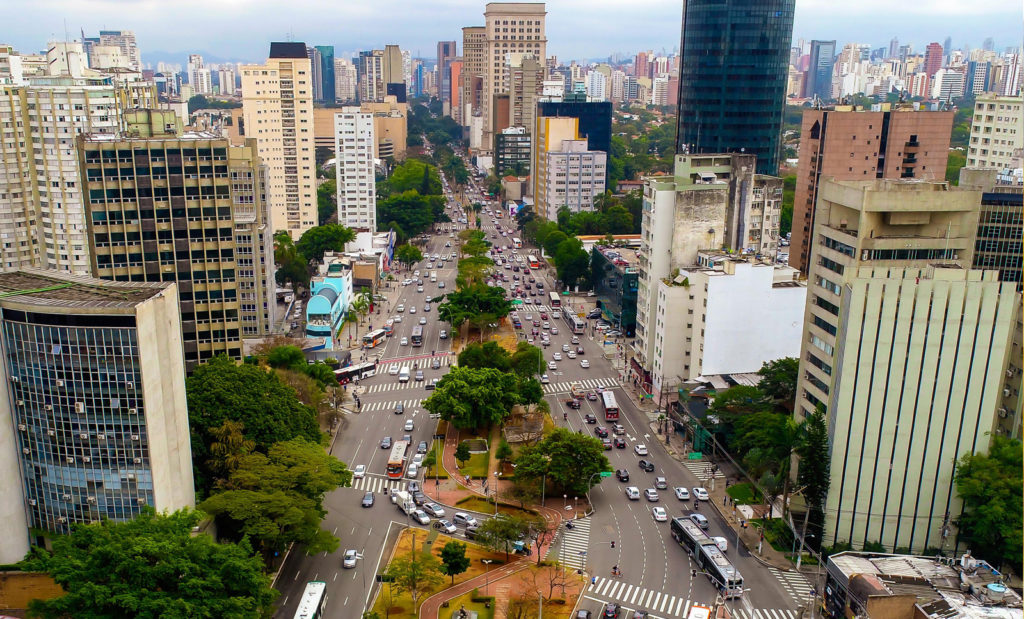 The architecture or city layout spanning São Paulo may not enchant you upon arrival, but the Brazilian city boasts of a collection of hidden gems, from an entertaining arts scene to a foodie wonderland to a rambunctious, thumping club scene.
Let's face it: São Paulo knows how to keep you entertained, propelling you to ignore the crazy traffic and average scenery. Locals love it, and without a doubt, you'll fall under São Paulo's spell, too.
What time of year should you visit São Paulo?
Go to this exciting Brazilian city between March and May or September to November for enjoyable temperatures and less rain.
If you were to do one thing in São Paulo, what should you do?
São Paulo is rich in art and entertainment, which shows in its main attractions. You could start your stay in the Brazilian city with a visit to Avenida Paulista, a shopping district that has lanes of restaurants, shops, theatres, bookstores, and the most famous museums in the southern part of the world: MASP.
Looking for a more quirky adventure? Walk through the Museu do Futebol for a taste of Brazil's love for the popular sport.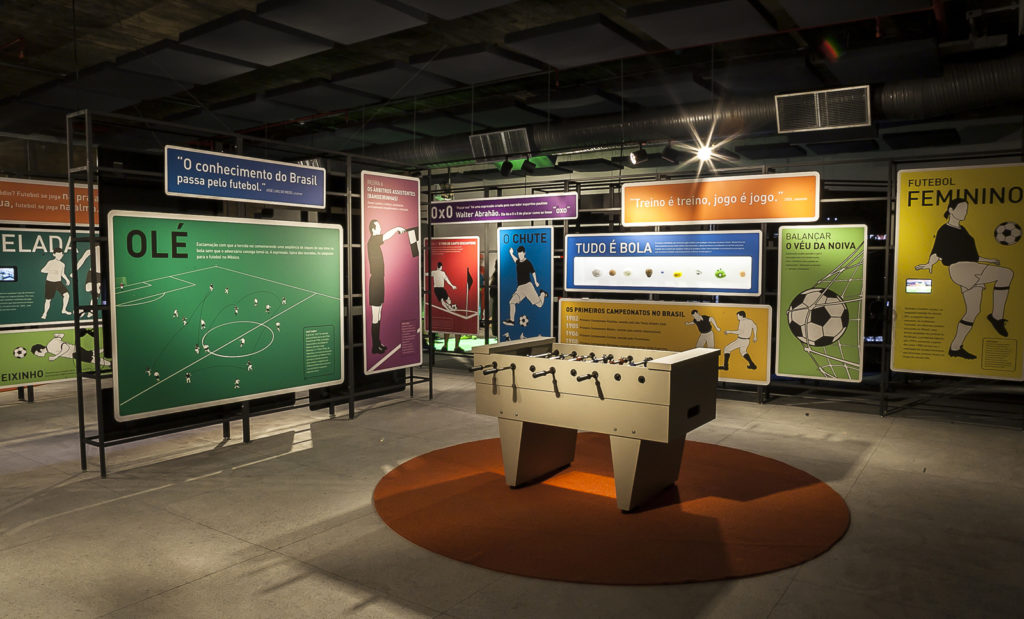 How about some signature dishes in São Paulo?
While São Paulo is famous for its gourmet dishes, it's also home to a delightful array of street food. Enjoy a pastel before or after shopping at a local market—this pastry can be stuffed with cheese, pepperoni, and various pizza toppings. The pastel stand is usually located at the front or at the end of the market, enticing you to munch while you shop or to replenish after you meander through rows of food. Want something more hearty? Try a bologna—mortadella—sandwich.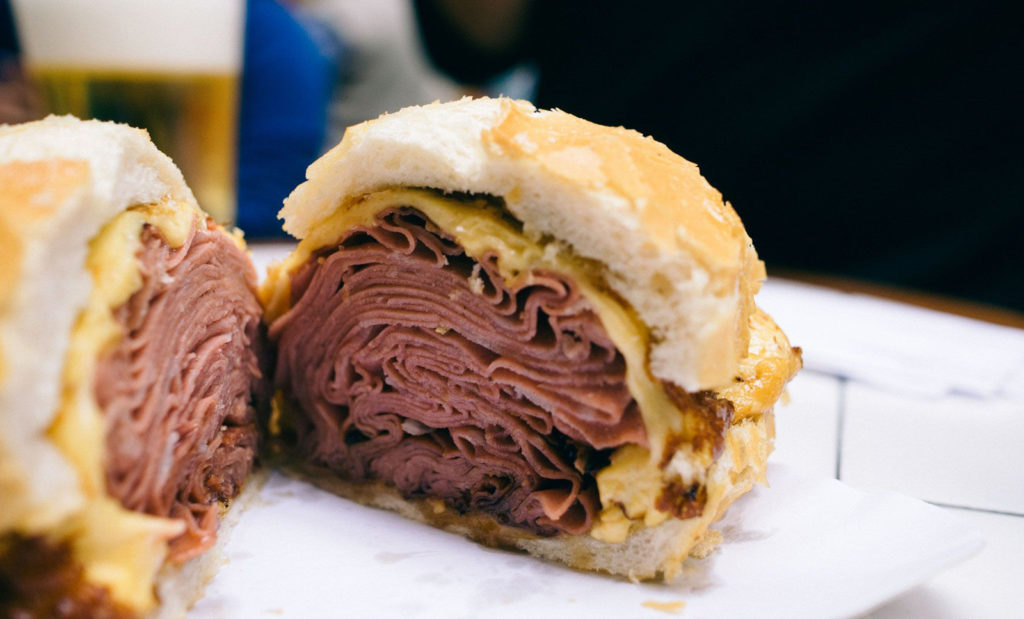 Looking to stay for a while?
Fallen in love with São Paulo? We've got the perfect places for you to stay—and don't worry! They are classy and inexpensive! 
The surplus of amenities spanning Uotel Downtown São Luis will have you feeling so comfortable that you'll never want to leave. Equipped with a queen bed, bathroom, mini kitchen, smart TV, WiFi, and a work spot, this quaint studio apartment has everything you need to survive and thrive and more. But that's not all. This building has a rooftop pool and a full gym! Need I say more?
Well, I'm going to—it only costs 350 USD per month (this fee doesn't include the 23 USD one-time cleaning fee). 
If you want to meet new people and plan to spend at least 180 days here, you may want to check out Uliving Jardins, a coliving space located near bars, restaurants, and the university. Depending on which type of room you want, the price varies between 455 to 545 USD a month.
What's the WiFi in São Paulo like?
On average, the WiFi runs at 23Mpbs. It's not blazing fast, but not slow either.
Is it easy in São Paulo to get a visa?
Citizens from certain countries can travel to São Paulo for 90 days visa-free. If you want to stay longer, you can extend your visa for another 90 days. You are not allowed to stay in Brazil for more than 180 days within 12 months. Be sure to check if you can travel to Brazil visa-free before flying.
It's definitely exciting to think that some borders may be opening up soon, but it may be a while before travel feels normal again. Either way, the world awaits, and at least we know that we'll get to go out and explore new places once again very soon!
---
✨ How to save these locations to your shortlist
If you've set up your account on Anyplace.com or have downloaded the nifty Anyplace app, you can save all of your favorite locations in your profile for a later date! Just click/tap on the heart when you're viewing a particular property.
---
Where to next? Find flexible month-to-month rentals across the globe on Anyplace.
Brazil
Fajardo
Porto
Portugal
Puerto Rico
São Paulo
wanderlust wednesdays