Wanderlust Wednesday: Buenos Aires, Mima, Sydney
If frequent globetrotters stuck at home could compose a journal entry, it would likely look something like this:
Dear Diary,
It's tough not to scratch the itch to explore. I just want to breathe in the smells circling bustling markets, rolling hills, and unspoiled beaches. I want to encounter exciting new personalities. I want to grab my computer and work in front of a stunning, exotic backdrop. I can't wait until this pandemic fizzles, so I can dabble in freedom again. I'll appreciate it so much more. I promise!
Okay. It's likely that most of us wouldn't compose a journal entry with the same lyrical prose. It probably sounds more like this (at least mine do):
Dear Diary,
When will this end?! I'm stuck at home and so bored. I want to get out of the house and go back to my life abroad! Agh.
The pandemic blanketing the globe has likely driven many of us into a state of restlessness. But I always find that planning or dreaming about a future travel endeavor abroad helps me combat uneasy feelings, and maybe doing so will benefit you, too. You never know, planning your next destination may instill an extra sprinkle of hope, which might make you to feel a little less anxious.
Don't know where to start? Earth is a pretty big planet to explore. But don't worry. Our Wanderlust Wednesday series can help you out.
Without further ado, we present to you three stunning destinations that you may want to add to your travel shortlist.
Buenos Aires, Argentina
From afar, Buenos Aires may resemble a skyrocketing concrete jungle, but when you stroll through the streets, you'll encounter a pleasant, unique blend of European-influence and Latin architecture. This combination won't be the only thing that charms, though. In this Argentinian capital city, expect to party often long after the sun dips and to consume several plates of juicy, succulent beef-related dishes.
It's easy to let Buenos Aires sway and twirl you as if you're caught up in a blissful tango. The city did bless the rest of the world with that sexy, romantic dance, after all.
What time of year should you visit Buenos Aires?
For the best weather, visitors will want to stop by in March to May or September to November. However, jacaranda trees—a tropical beauty with clusters of fragrant purple trumpet-shaped blooms—cover the city between October to November, so if you want some gorgeous aesthetics, come to Buenos Aires then!
If you were to do one thing in Buenos Aires, what should you do?
Other than enjoying delicious steak, malbec wine, and learning how to tango, you'll definitely want to stop by Recoleta Cemetery. Sound too morbid? Hear me out!
This isn't an ordinary cemetery. It encompasses lavish, architecturally beautiful-looking mausoleums dotting the area. The cemetery is built for rich people—and it shows.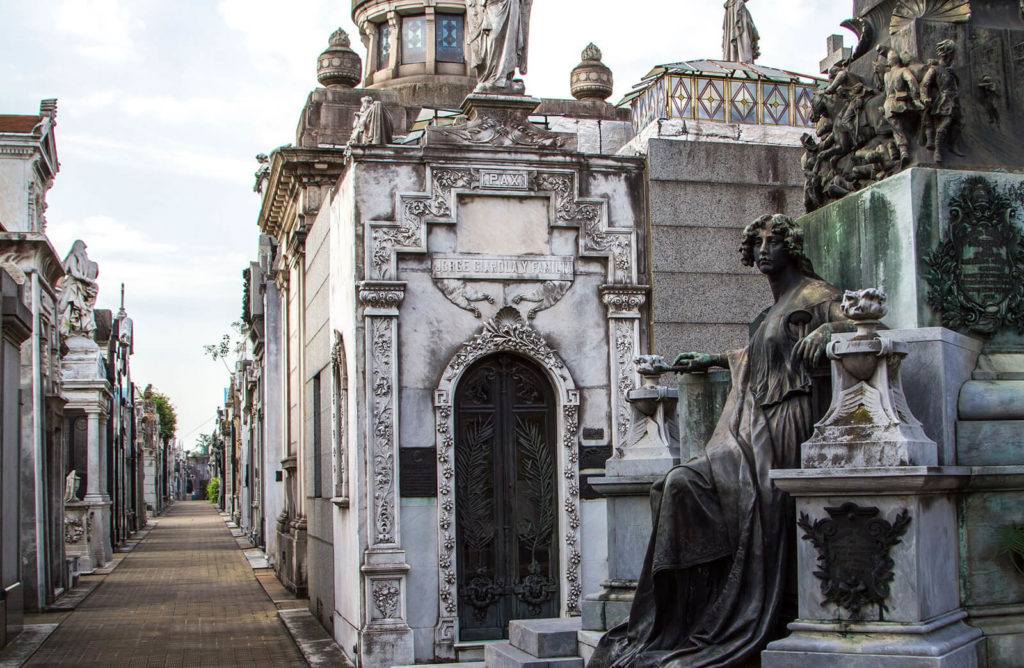 How about some signature dishes?
You can probably guess one of their signature dishes by now? Steak! And red meat in general. It's definitely suggested to order a parrillada when you go to a restaurant. The waiter will bring you a grill for you to barbecue various meat. And you'll want to ask from some chimichurri too—a popular Argentinian "pesto", made with chopped fresh parsley, oregano, garlic, olive oil, vinegar, and red pepper flakes.
Side note: Vegetarians may struggle a bit here.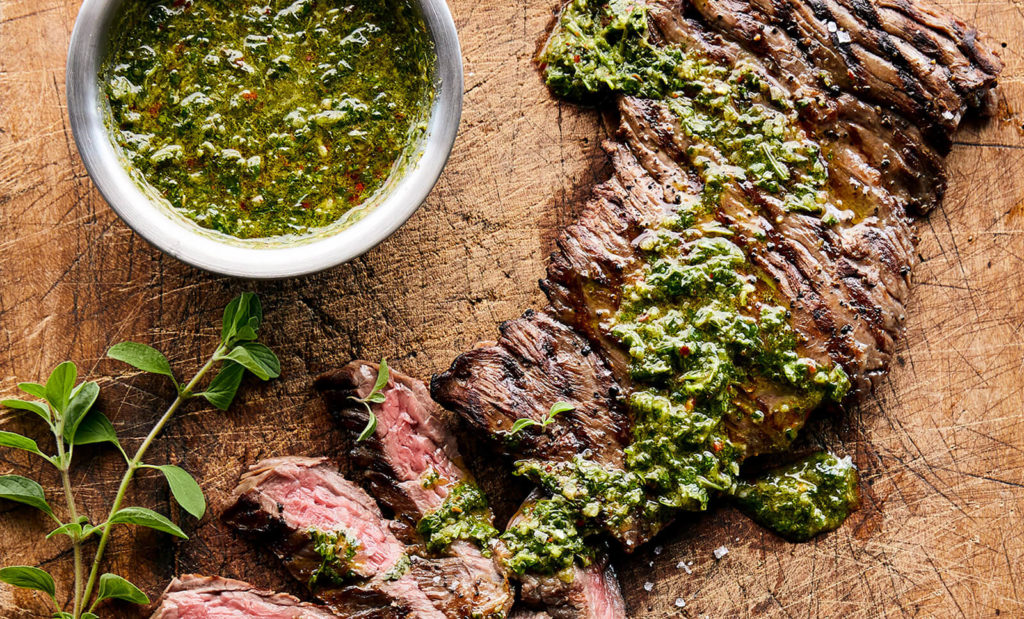 Looking to wash down your meal with something sweet? You need to try a cone of Argentina's famously delicious, smooth ice cream. You'll find an heladaria (ice cream parlor) every few blocks around the city. There's pretty much nothing better on a day when temperatures are soaring than to sit back in the shade and enjoy a refreshing scoop (or 3—no judgements).
Looking to stay for a while?
Did the ebb and flow of Argentina sweep you off your feet and propel a desire to stay longer? We've got the perfect place for you to stay—Feel Hotel Apartments. The best part? You only need to commit to 30 days, so if you want to explore another corner of the world after one month, no problem.
Get cozy in a quaint but spacious studio apartment at the Feel Hotel Apartments. The adorable space costs $1,692 per month. Keep in mind that this price includes a $240 refundable security deposit. Two people can also stay here for the same price. The amenities include weekly housekeeping, WiFi, public parking, a private bathroom, and on-site laundry facilities.
What's the WiFi like?
Expect an average WiFi speed of 20Mpbs. Not bad. It's vital to note that there's not a lot of free WiFi within the city, but overall, digital nomads seem to love it here, so I wouldn't worry too much about that.
Is it easy to get a visa?
Several countries—around 80—can enter Argentina without a visa. You can stay here for up to 90 days on a tourist visa.
Mima, Japan
Let the calming sounds of nature envelop you in Mima! The picturesque small town of just under 30,000 residents will undoubtedly ignite creative thought, whether it be for writing your next novel, composing a screenplay, drawing stunning pieces, or developing the next stage of your business.
The fresh air coming from the mountains (Mount Tsurugi) and rivers cradling this quaint town will give you a new sense of wonder and a revamped appreciation for life in general.
What time of year should you visit Mima?
If you want the best weather, go between June and August. It can get chilly during the winter, so if you hate cold weather, don't go then.
If you were to do one thing in Mima, what should you do?
It depends if you prefer hiking or admiring buildings more. Avid hikers will definitely want to go to Mount Tsurugi, the second-highest mountain in western Japan, for an amazing outdoor adventure. Meanwhile, those looking for something more chill can walk around Wakimachi, a small historic area set along the Yoshino River.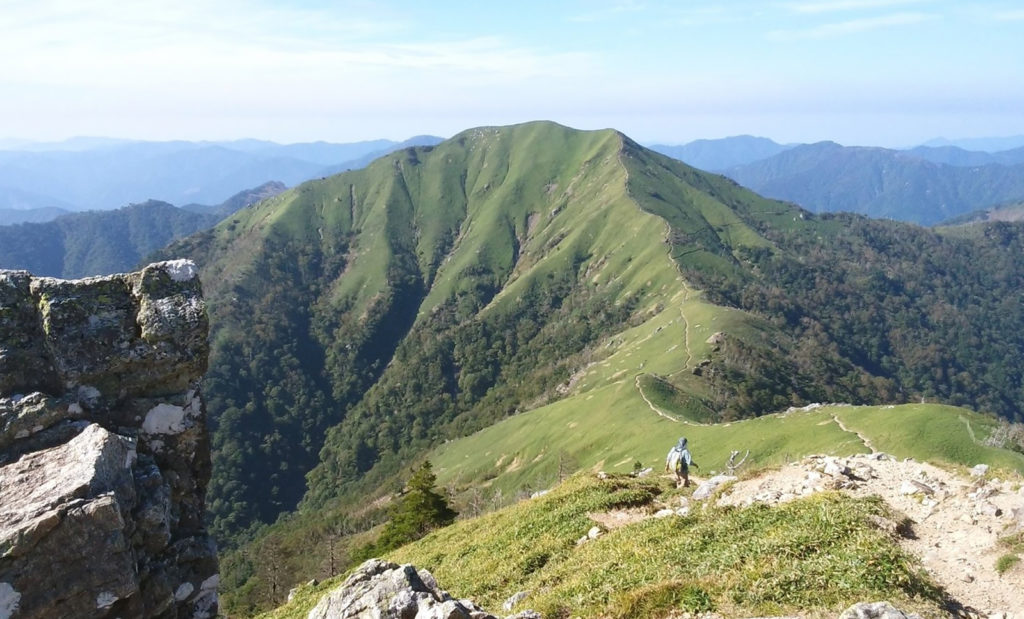 How about some signature dishes?
Mima is located on Shikoku, one of Japan's five main islands. When you visit this island, you'll definitely want to try Bouze. Not to be confused with booze, Bouze is a delectable Japanese Butterfish, usually served on a bed of rice.
Within the same area, you can find Iya Soba, which is made from delicious soba noodles.
Looking to stay for a while?
Check out the Japanese Old House "Nodokeya". This super-affordable shared home boasts of character and a welcoming personality. It'll be hard to forget this place once you leave—that's for sure.
The shared space comes with two bunk-beds and two futon beds. The fairytale, storybook-like home has an area dedicated to coworking and relaxing. It also only costs $300 per month to book a bed here or $350 for a futon bed. Amenities include a shared bathroom, shared kitchen, and WiFi.
What's the WiFi like?
On average, Japan has a WiFi speed of around 20Mpbs, so expect something similar in Mima.
Is it easy to get a visa?
More than 60 countries can enter Japan and stay for up to 90 days without getting a visa.
Sydney, Australia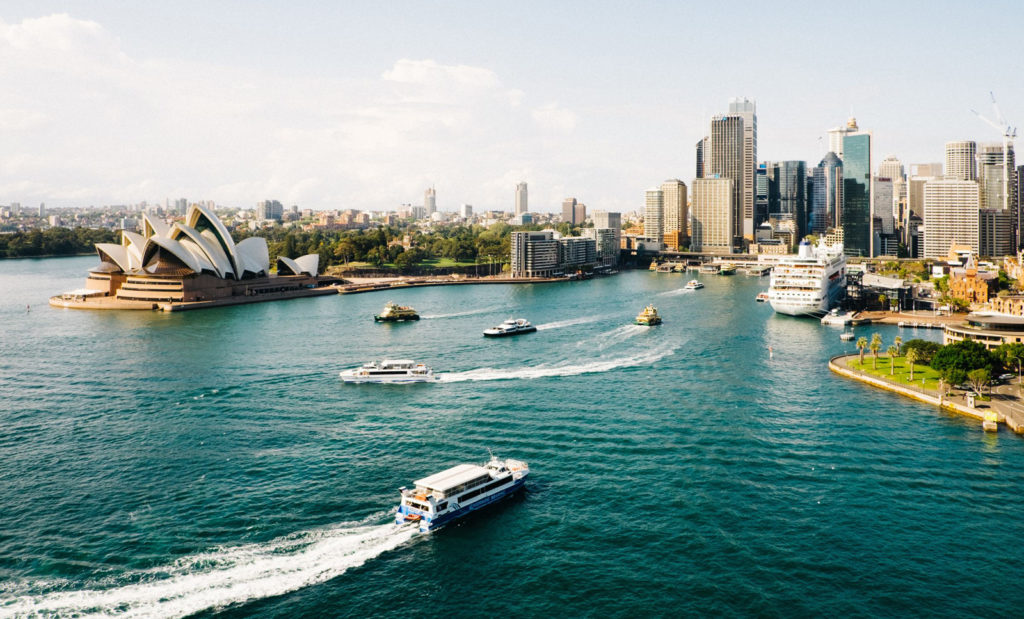 The place where boredom never comes: Sydney, Australia. Spend a weekend afternoon chilling at the beach before heading out for a dizzying night bar-hopping, tuning into live music, or watching sports.
Sydney doesn't expect you to don glitz and glamour when you meander the city after dark—feel free to wear casual clothes, and you'll fit in just fine. The adventurous Sydney may be a major metropolitan city, but that doesn't mean that Aussie critters and creepy crawlers won't find their way into suburban spots. But what else can you expect in Australia?
What time of year should you visit Sydney?
It's best to visit Sydney in late February, March, October, and November when the weather is warm, but it's not too crowded. Australia's summer falls from December to February, and schools are out just before Christmas until late January in Sydney, so families tend to go on holiday during this time. And it can get to an almost unbearable temperature during these months.
If you were to do one thing in Sydney, what should you do?
The obvious choice? Go to the Opera House. It's epic from the outside and on the inside. If you can catch a performance there, do it.
The beach lover's choice? Spend a day at Bondi Beach (be sure to bring sunscreen and wear a hat). The nature lover's choice? Take in fresh air and scenic views at Garigal National Park.
Or how about opting for a fun and quick way to get acquainted with this Australian city? Go on a free walking tour with a local.
How about some signature dishes?
Don't worry. Vegemite isn't the only signature dish in Australia. Foodies will be happy to know that the city has a variety of delectable dishes, from salty delights to unique indigenous treats to desirable desserts. If you go to Sydney, you need to try their fish and chips—for sure. You can't leave here without doing so. That's just crazy talk. Other yummy must-try dishes include meat pies, the deep-fried dagwood dog, and emu.
Want something sweet? You're in luck—there are plenty of tasty things to sample. Try Anzac biscuits, lamingtons (the National Cake of Australia), and iced VoVo.
Looking to stay for a while?
Trust us. Once you enter the city, you probably won't want to leave. If that's the case, we got you. It can be tough to choose where to stay in Sydney, but for convenience and comfort, we recommend MetroResidences Darling Harbour. The ideally located spot will have you within the Darling Harbour, Sydney Fish Market, Central Business District, and Haymarket in no time.
A private room, available for a three-month lease, will cost you $940 per month. The room can accommodate two guests, has a queen bed, WiFi, and a private bathroom.
What's the WiFi like?
The internet runs at an average of 15Mpbs, but you can find free WiFi all over the city.
Is it easy to get a visa?
Everyone, except for New Zealanders, must get a visa before traveling to Australia. It may cost around 20 AUD to apply online for a three-month tourist visa, or you can apply for a visitor visa, which may grant you the chance to stay for up to 12 months. This visa costs around 145 AUD.
Times may be tough now, but it may help to create a travel shortlist for your next expedition abroad. It never hurts to dream and get excited about the future, right?
---
✨ How to save these locations to your shortlist
If you've set up your account on Anyplace.com or have downloaded the nifty Anyplace app, you can save all of your favorite locations in your profile for a later date! Just click/tap on the heart when you're viewing a particular property.
---
Where to next? Find flexible month-to-month rentals across the globe on Anyplace.
Buenos Aires
Mima
travel ideas
wanderlust wednesdays
Freelance writer and globetrotter—Kelsey will only travel and work in places where she can watch hockey online (basically anywhere in the world). A content writer since 2017, she covers topics related to being a digital nomad or hockey.
You may also like