Visas For Digital Nomads: What You Need To Know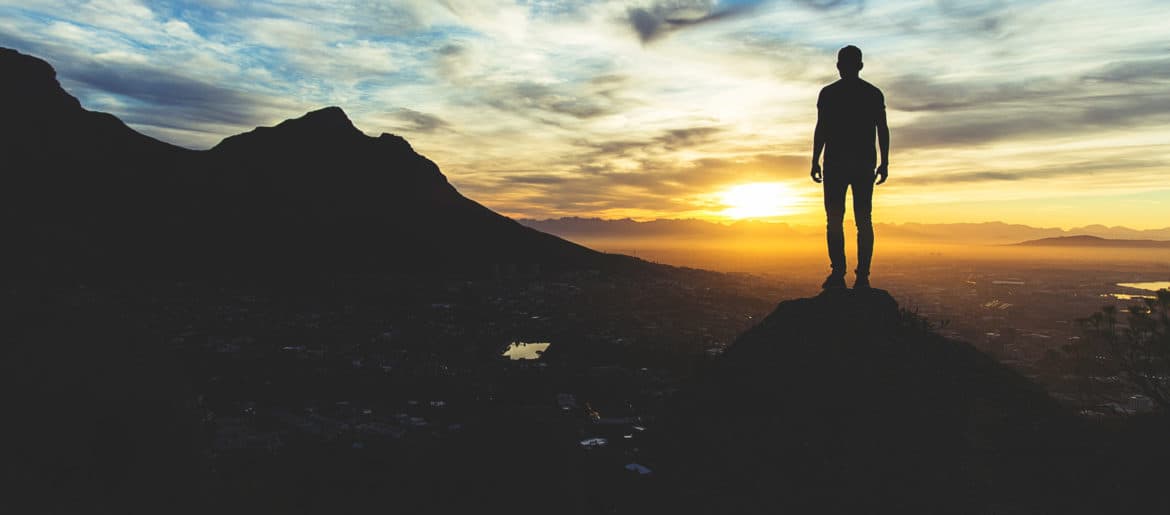 When it comes to visas for digital nomads, it's a relatively gray area. You aren't working for your current country of residence, but you're working online within that country. It's a bit confusing. So what can digital nomads do? Here are your answers.
The digital nomad lifestyle requires knowledge about travel and work visas. It would be a real bummer to hop off a plane with your accommodation booked only to find out that you can't enter that particular country. Or you may have a long-term plan to stay in a certain sunny destination, but you quickly learn that your visa expires within 90 days (or you have to do border bounces every 30 to 90 days).
Most label the digital nomad lifestyle as a "gray" area when it comes to visas. You aren't working for your current country of residence, but you're working online within that country. It's somewhere between a tourist visa and a work permit.
So what can digital nomads do? Here are some general FAQs, answered.
Do you always need a visa?
A visa permits you to enter your destination. So yes, you need a visa. However, there are exceptions for some countries. For example, Canadians can travel to nations within the EU for up to 90 days without applying for a visa or paying an entrance fee. Don't know if you can enter your destination of choice on arrival without a visa?
You can use iVisa. This must-use website will reveal whether you can obtain a visa on arrival or if you have to apply for one beforehand.
Another handy-dandy tip? Check government websites unveiling all-important visa regulations for visitors. You never know when a visa requirement will change, or if the entrance fee will increase!
What are the typical visa requirements?
If your passport only has a month or two left before it expires, you may have some trouble getting into a country. Most countries require your passport to be valid for at least six months after your travels. Some on-arrival visas will require photos. And if you apply for a visa extension while abroad, you'll more than likely have to hand in at least two passport-size photos.
If you applied for a visa online, it's best to print out your finalized visa to show at the airport. Some people either screenshot their proof or show it to immigration via email, but you never know if your phone will die or if you'll be able to connect to the airport WiFi (which can be dodgy and slow a lot of the time—I won't name names, but most of you probably know which airports I'm referring to).
Other requirements can include:
Proof of health insurance, and other health-related documents. For example, most African countries require you to show your yellow fever card.
A ticket proving that you booked a flight home—you don't want them to think you're going to stay illegally (you can find a plethora of illegal foreigners busking on the streets of Thailand trying to earn money for a flight home—not ideal). However, I've never had to show I've booked a flight to my next destination, but sometimes they ask me to detail my future travel plans.
Details of where you plan to go after leaving the airport. It's also good to keep this information written somewhere in general. Put your hand up if you've been stuck in line scrambling to find the address of your accommodation on your phone, so you can fill out the on-arrival form, but you can't. And as a result, you have to let the people behind you, go in front of you. I'm guilty of this, you?
Proof that you can afford to travel! I've only been asked to prove this once when applying for a visa extension (a credit card worked), but sometimes if rarely, an immigration officer will ask you to prove that you have enough money to fund your trip. You can do this by showing a bank statement from the last three months, proof of employment, or by simply showing your credit card.
Keep in mind that these requirements can vary from country to country! Therefore, it's helpful to check the requirements beforehand. Most government websites will highlight what you need. Don't be afraid to chat with other travelers via digital nomad groups on Facebook or Reddit.
Which countries make it difficult to obtain a visa?
Most digital nomads may find it tough to get into Russia, China, and Iran. These visas require a lot of planning. For example, China requires visitors to lay-out an itinerary unraveling every single day of their time within the country.
Do digital nomad visas actually exist?
Thankfully, the rapid rise in digital nomads and those tapping into full-fledged remote work careers spanning the globe propelled some countries to take action. The location independent lifestyle is a gray area for most travelers, but a digital nomad visa will make traveling much easier! How? Well, you can stay long-term without worrying about doing a border bounce every one to three months (and worrying about whether your stay is legal or illegal).
Which countries have the best visas for digital nomads?
That's right! Some countries now offer visas tailor-made for digital nomads. Which countries offer this wonderful, magnificent, groundbreaking visa?
Germany
The freelance visa allows freelancers from all professions to apply (writer, programmer, marketing, etc). You just need to prove that you can support yourself financially. Live in Berlin? Yes, please!
Estonia
The picturesque country of Estonia plans to launch its Digital Nomad Visa shortly. Apparently, it won't require you to pay taxes within the country or anywhere for that matter. It sounds pretty good, doesn't it?
Mexico
Who doesn't love life amid a tropical paradise, where margaritas and tacos come in abundance? The temporary resident visa gives digital nomads a chance to chill beachside for up to four years (it technically lasts for one year, but you can extend it three times).
Portugal
Stay in Portugal for at least a year with their self-employment visa. Wouldn't it be fun to live in Lisbon?! You will have to either work for a local company or do some sort of business with a local company. The best part? You can visit other Schengen countries. Hello, Europe! 
Thailand
The beach-friendly country of Thailand may not be the friendliest when it comes to digital nomads, but they're trying to make it work (police may pay surprise visits to coworking spots). They've recently launched the SMART visa, which is granted to those with a connection to a Thai company or those who have a contract within the country. 
What if there isn't a digital nomad visa?
You can't go! Just kidding. It's common for digital nomads and location-independent workers to flock to countries on a tourist visa. Just be sure to check all the requirements before you depart. Countries are slowly warming up to the fact that more and more digital nomads enter countries on a tourist visa, so expect more countries to crack down and create visas ideal for those who carry their office in their backpack.
Have you had any trouble traveling from country to country as a digital nomad? Have you tried applying for any of the digital nomad visas mentioned above? Feel free to share your travel stories in the comments!
---
Where to next? Find flexible month-to-month rentals across the globe on Anyplace.
digital nomad planning
digital nomad visas
remote work planning
visas abroad
work visas