How to Travel the World | Expert Tips and Budgeting Tactics
Many digital nomads realize the type of travel preparations they should have taken when it's too late. But that's what's so great about learning from others who travel the world — you don't make the same mistakes.
As a digital nomad myself who first left my home country in 2007, I've become more familiar with how to approach traveling long-term by experiencing the pitfalls first-hand.
The world has slowly become more connected and easier for people to visit and live in different locations, but that doesn't mean there are fewer difficulties digital nomads face. Learn more about the best ways to prepare to travel the world, and how to make it sustainable.
How to Prepare to Travel the World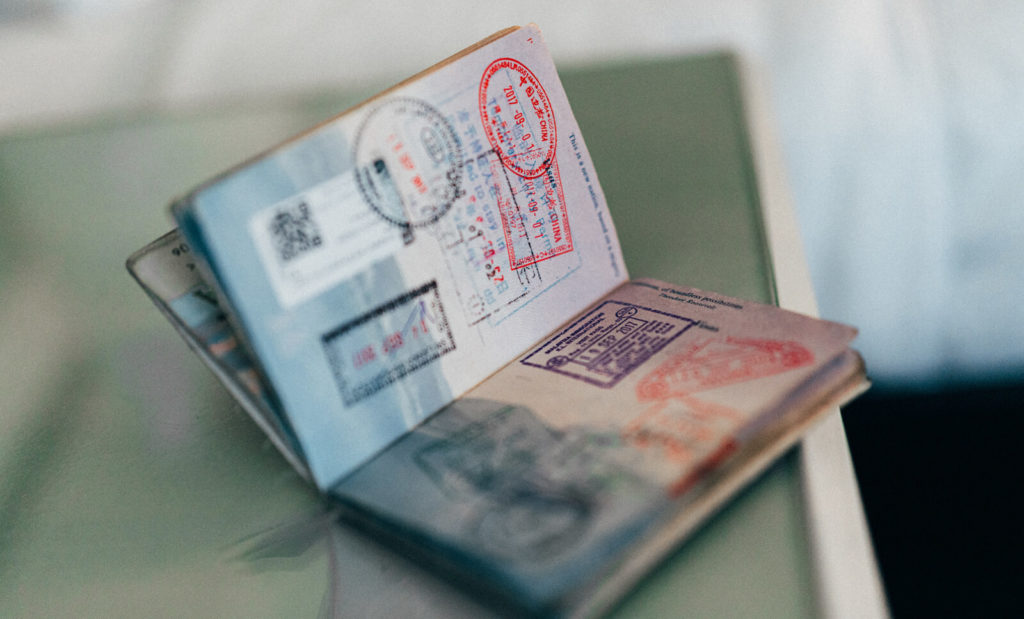 Before you take the first step out into the world, there are a number of bases that you should cover.
Prepare Your Travel Documents
Naturally, the first travel document that no one can be without when traveling is a passport. But it is also important to ensure that your passport is not close to expiring during your time abroad.
Passports can be replaced by visiting embassies in foreign countries, but appointment times and embassy locations can be more of a hassle than in your home country. Plus, it may take several weeks. It's also worth remembering that certain countries, such as Thailand and Russia, do not grant visas to visitors if they have less than six months remaining on their passport.
Another important item is a valid driving license, in case you decide to rent a car or motorbike while abroad. The requirements vary widely from country to country, and while some countries will accept a US, EU, or Australian driving license, others will only accept a local or international license. It's easy to apply for an International Driving Permit from services like AAA or International Drivers Association, and these are accepted in many countries.  
Managing Your Finances While Traveling
It's a good idea to organize your banking accounts before you leave your home country, so you will be able to access funds while abroad without paying additional fees.
When withdrawing money from ATMs or banks in foreign countries, most banks or bank cards will charge a fee for every withdrawal. The charges could be at a percentage rate or a one-off fee up to $10, depending on the bank and the global region. In addition to this, local banks may impose their own fees, so making withdrawals can amount to a considerable out-of-pocket cost.
One way of avoiding these charges is to join a bank in the Global ATM Alliance, such as Bank of America, Scotiabank, Westpac, or Barclays. The alliance means that cardholders can make withdrawals from a certain number of banks around the world and avoid international ATM charges. Although the charges will still be applied to withdrawals from ATMs outside the alliance, there are around 50,000 partner ATMs in 40 countries to choose from.
There are some other banks that can be beneficial to global travelers that are looking to avoid international ATM fees. For Americans, Charles Schwab reimburses ATM fees on a monthly basis and doesn't impose additional fees. For British travelers, Starling Bank is a good option for avoiding fees, and for Australians, ING.
Invest in Travel Insurance
For a long time, insurance companies were not well equipped to serve the needs of the digital nomad, as most packages were aimed at shorter trips abroad.
However, now there are insurance deals for digital nomads from companies like NomadGate, SafetyWing, and World Nomads. These can be tailored to specific requirements, as the direction that every nomad takes is unique. The biggest concerns when it comes to insurance are usually medical costs and the loss of essential equipment, such as a laptop or phone.
How to Save Money While Traveling Full-Time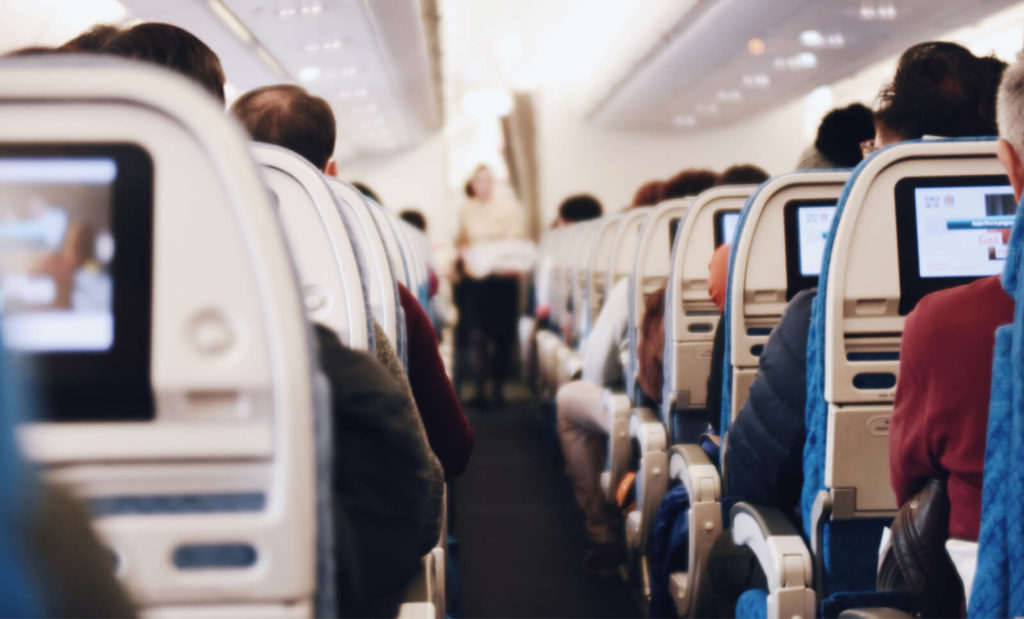 There are a multitude of discounts, offers, and hacks that can be especially useful for travelers on a budget. Here are just some of the ways of making savings while you travel.
Travel Hacks for World Travelers
An important thing to remember when arranging accommodation is that longer bookings will always be lower in price. If you make monthly bookings with Anyplace, you can choose from apartments and co-living spaces around the world and also take advantage of a range of discounts.
Flight Deals
It is usually cheapest to book flights through Skyscanner or Momondo to find the cheapest prices, but you may find even lower prices if you search with a private or incognito browser. Prices are often lower through Skyscanner because they go through third-party travel companies that offer discounts. Even so, it is usually worth comparing the price against the airline website.
It's also a good idea to try out different dates and variations of your chosen flight, such as booking a flight that travels from New York to Marseille via Paris, even though your final destination is Paris. Sometimes this can be a cheaper way to fly to Paris because fewer people are expected to fly from New York to Marseille.
Travel Rewards
Other savings on travel can be made by collecting points, air miles, and travel credit cards through loyalty programs and checking offers with sites like Holiday Pirates and Secret Flying. Domestic travel will usually be cheaper by taking the bus or train, and in countries like Thailand, the transportation system has a high standard.
When engaging in travel activities, considerable savings can be made by using tourist cards, such as the Rome and Vatican card or the Hong Kong Pass. In many major cities and destinations, it is also possible to find free walking tours to learn from a local in the most affordable way.
How to Make Money While You're Traveling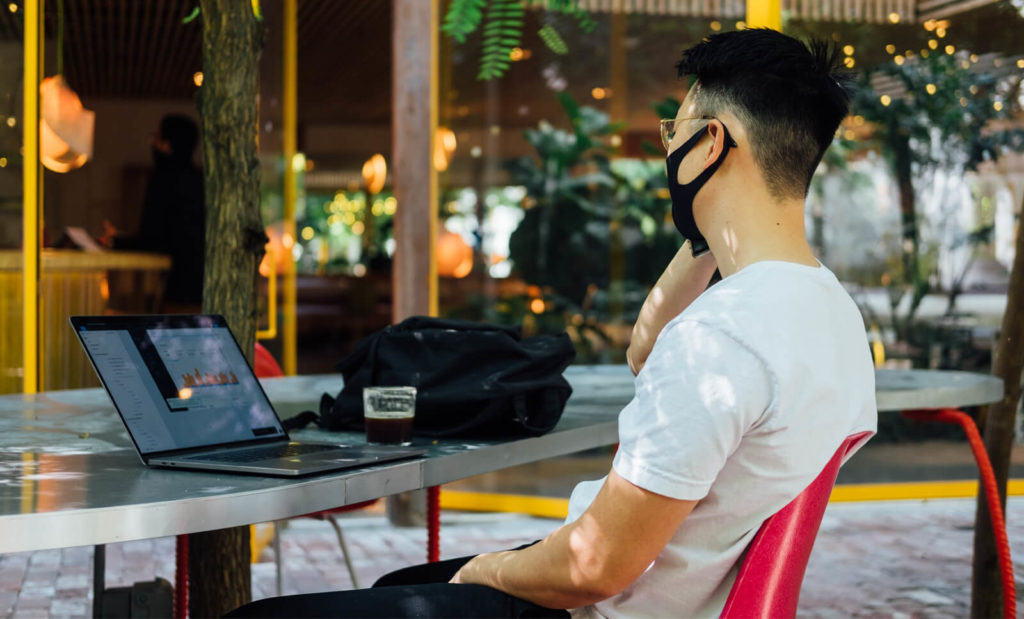 There are numerous ways to fund your travels, by finding work locally or securing full-time or freelance positions online. This naturally depends on your existing field of expertise and training or a new project or position that you intend to try out.
Digital Nomad Movement
A digital nomad is a term used for people working online as they travel around the world, and it also refers to the essential networks that individuals develop to help them in their professional and personal lives.
Connections can be commonly made through Facebook groups like Digital Nomads Around the World, or groups that are more specific to certain countries or cities, like Chiang Mai Digital Nomads. These can give useful information for living in a certain area, as well as upcoming events for networking or making friends. Another useful forum is Meetup.com, which provides information on various events around the world.
To meet the demands of an increasing number of individuals working independently, coworking spaces can now be found in many global locations. Each of these has a slightly different vibe, with some that are creative and others that have more of a tech focus. Coworking spaces often cultivate a community of digital nomads by hosting special events for networking, idea incubators, and guest speakers.
Finding Work While Traveling the World
Networking is an excellent way to find work, learn more about your field and potential employers or clients, and get advice from your counterparts. For this reason, local networking events can be especially useful, as well as providing the chance to make connections and friends.
Other ways of finding work include checking job forums, like Upwork, Fiverr, or Freelancer. Here you can browse vacant positions in your field and get a clearer picture of what is available. To get paid for teaching a language online, Italki is a platform that connects teachers with students and gives them the freedom to manage their classes and rates.
There are also options for those who prefer to work on the local level or for a short time. These include:
Working in hospitality, in bars, restaurants, hotels, or a hostel. This may call for a working visa, and checking local job forums like Gumtree or Craigslist.
Travel the world by getting seasonal work, as a ski instructor, scuba diving instructor, or any other activities that are specific to a particular area and season.
Becoming an au pair through an organization like AuPair.com or Go Au Pair.
Work on a cruise ship with one of the many skills that are required by cruise lines. These experiences can be both well paid and enjoyable.
Volunteer with an organization like Grassroots Volunteering, Workaway, Worldpackers, or WWOOF and learn valuable lessons from the experience.
Essentials for the Global Traveler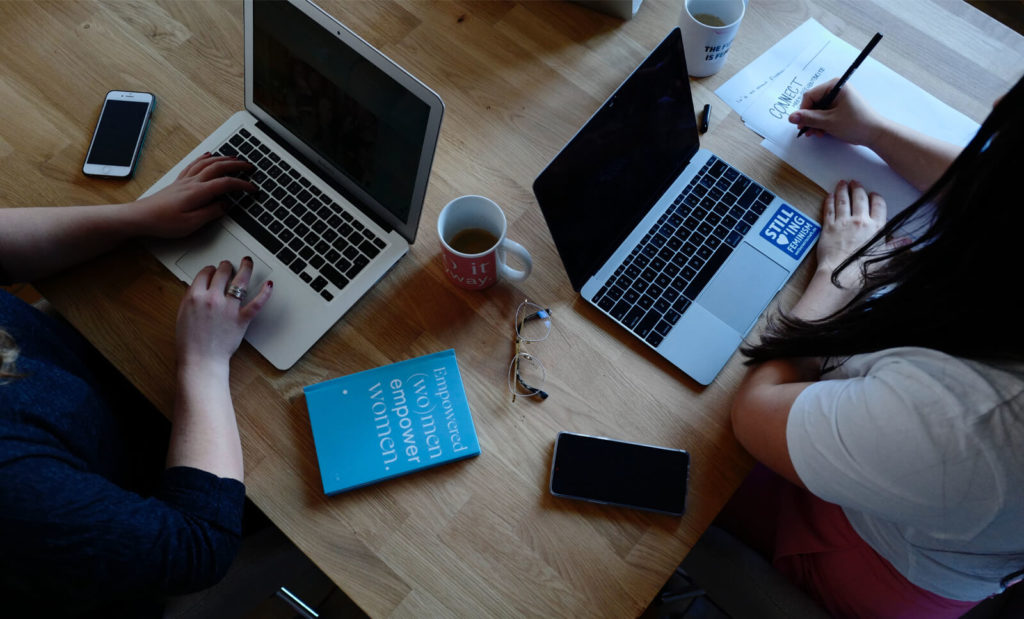 When you're spending most of your time on the move, you need to impose strict limits on your possessions. But there are some things that you cannot be without and an extra investment is worth the money.
Laptop: The central tool for any digital nomad, this enables you to work remotely and travel the world. Don't be afraid to spend more on a better model and make sure it's covered by your insurance.
Backpack: Some travelers prefer to go for a suitcase, but a backpack is more flexible for different travel scenarios. Backpacks from Osprey have the best of both worlds, with a range of backpacks that have wheels for when you need to take the strain off your shoulders.
Boots: Although in warm locations you are more likely to wear lighter footwear most of the time, when on the move it is always best to have a sturdy pair of boots that are comfortable for walking or waiting in line.
Water bottle: Staying hydrated is an important health factor that can too easily be overlooked. When traveling you should always keep a portable water bottle at hand, and especially when in hot or humid regions.
Universal outlet adaptor: Different parts of the world are quite varied in the plugs and sockets they use, so you need to be prepared with an adaptor that will always work.
Wet wipes: There are many places or situations where it is not possible to wash your hands. In order to stay healthy, it is a good idea to always pack wet wipes and hand sanitizer.
It's always better to thoroughly research and prepare before making any global excursions so you can be saved from stressful situations at a later point.
Although you cannot truly know what to expect until you take the plunge, some background understanding and context will be highly beneficial. Traveling the world will come with its challenges, but if these can be minimized then the experience will be more pleasant and enjoyable.
---
Where to next? Find flexible month-to-month rentals across the globe on Anyplace.
digital nomad
digital nomad destinations
digital nomad lifestyle
digital nomad tips