How to Maintain Your Health and Fitness as a Digital Nomad
Traveling is usually viewed as a time to let your hair down and let loose. You get to drink all the margaritas you want and indulge in all the 'bad' food that you avoid during your regular grind at home.
Yet, a digital nomad is someone who travels and lives in new places constantly. It's not a one-time vacation. It's a lifestyle. Thus, drinking every night, not exercising, and indulging in all the yummy food doesn't exactly work the same when you're a digital nomad. These habits can quickly escalate, leaving your health and fitness in tatters (not ideal).
So, if you've been wondering about how to stay healthy while traveling, you've come to the right place. As a digital nomad myself, I pride myself on maintaining my health and fitness while traveling, and I think with a few healthy tips, you can too. Here's how to stay healthy while traveling.
Establish a Fitness Routine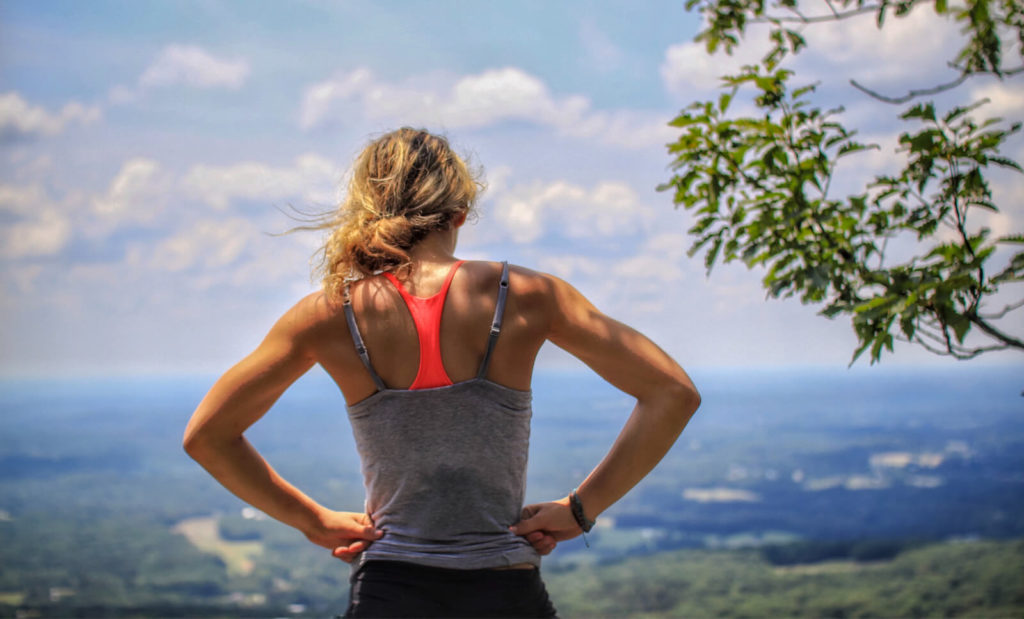 The first thing I do once I've settled into my new home is immediately research the closest gym. I'll compare 2-3 gyms or fitness centers based on their ratings and reviews. Then, I'll usually end up choosing the closest gym (proximity is important to me) and I'll purchase a day pass to try it out or if I'm confident in the place, I'll purchase a monthly pass for the entire duration of my stay.
Regardless of where I am, I stick to the same routine. And it's really really simple. I go to the gym 2-3 days per week (Monday, Wednesday, and Friday) and obtain the rest of my physical activity through walking and exploring.
But, I get it. This routine might not be ideal for each and every person. So, what else can you do to stay motivated and establish a routine?
You could purchase an Apple Watch or a Fitbit to help you track your steps and workouts, as well as allow you to challenge friends across the globe. For a lot of people, this is enough to keep them motivated. Personally, I love the Fitbit and can't recommend it enough! At the same time, you'll want to be careful about wearing expensive gear on your wrist in some destinations to avoid pickpocketers.
A new place also means new running or biking routes. And going for a run or a bike ride is a great way to explore your new neighborhood. There's also BikeFlights (a service we've used and loved) which allows you to ship your bike to wherever you are. This makes it entirely possible to develop regular routines and habits with the bike you're accustomed to (side note: you can get 20% off BikeFlight bike boxes through our perks program!).
Further, you can always bring resistance bands with you wherever you go. These items are lightweight and provide endless exercise options. Plus, you can find a ton of free YouTube videos with resistance band exercises or workouts you can follow along.
Eat Healthy (Most of the Time)
Traveling offers a whole new world of food. But being a digital nomad means you'll be in the same spot for a relatively long time — especially when compared to the traditional vacationer. This means that you don't have to jam-pack all the local delicacies into one week or one day.
Instead, I recommend trying to eat as you did before you started traveling. While in some places this may be harder than others, you can play around with it. For instance, most markets across the world will have a variety of fruits, vegetables, eggs, and more to choose from. If you're eating a whole food diet, you should be able to find something to eat almost everywhere.
You can then save those delicacies and local foods for nights out, such as on the weekend or a special night during the week. It also makes them special and won't throw your budget overboard.
Lastly, watch your portion sizes and calories. These vary everywhere as well. But by simply becoming aware of how big a portion is or how many calories are in what foods, you can make informed and healthy choices while traveling.
Create a Sleep Schedule
Traveling is exhausting — especially when you first land in a new destination. The best thing you can do to take care of your health and well-being is to get some shut-eye. This means creating a sleep schedule no matter where in the world you're staying.
Sleep is so important for repair and rejuvenation. Without it, you won't function at your best, which means you might not be fully there to see every place, and your job performance might take a hit. Find a schedule that works for you.
And one last note on sleep: If you struggle with hotel or hostel pillows, bring your own. I've done this multiple times traveling and it's been 110% worth it. It's saved me countless hours of restless nights and foggy mornings. Alongside this tip, have earplugs and an eye mask ready to use when you need it.
Practice Meditation
Meditation is like exercise for the mind. It can help keep your mental health on track and in check. In fact, meditation has an array of benefits including decreasing stress, increasing relaxation, improving self-awareness, enhancing cognitive function, reducing memory loss, and more.
Begin a daily practice of meditating. And this doesn't mean you have to sit still for hours. Start with a couple of minutes, then slowly build from there. Some great apps you can use to start your meditation journey include Insight Timer, Headspace, and Waking Up with Sam Harris.
I actually started meditating using Waking Up with Sam Harris. With this app, you can buy great beginner courses that can help you develop techniques and a routine. Eventually, I moved to Insight Timer which offers a basic timer for meditating and also has thousands of free guided meditations to choose from.
Carry a Refillable Water Bottle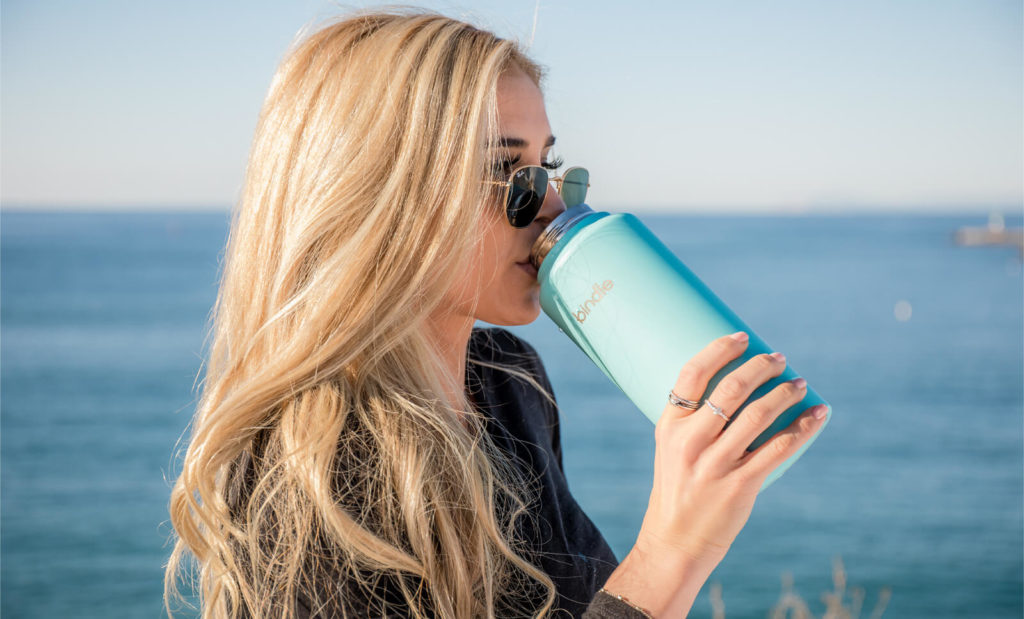 Staying hydrated is essential for you to feel good and steer clear from emergency medical care when abroad. A surprising 60% of the body is made up of water. Without it, your body and its systems don't function as they should.
Bring a refillable water bottle with you wherever you go. You never know when you might need to fill up, especially if you're staying in a warmer climate.
In addition, make sure you always check whether or not the tap water is drinkable in the country or city you're staying in. If it's not, you want to stick to bottled water. Buying water in giant containers can further help you reduce waste. You can then easily fill up a reusable water bottle for each day.
Get Vaccinated
Depending on where you're traveling to, you will need certain vaccinations – and sometimes proof of these vaccinations. For example, Colombia recommends a yellow fever vaccination at least 10 days before your arrival.
Again, this comes down to planning accordingly before you head to the next new place. Always research what vaccinations you need. From there, you can determine how to get any vaccinations you need but are missing. Even if a country doesn't require a certain vaccination, it's often in your best interest to get any recommended shot — just in case!
Watch Your Alcohol Consumption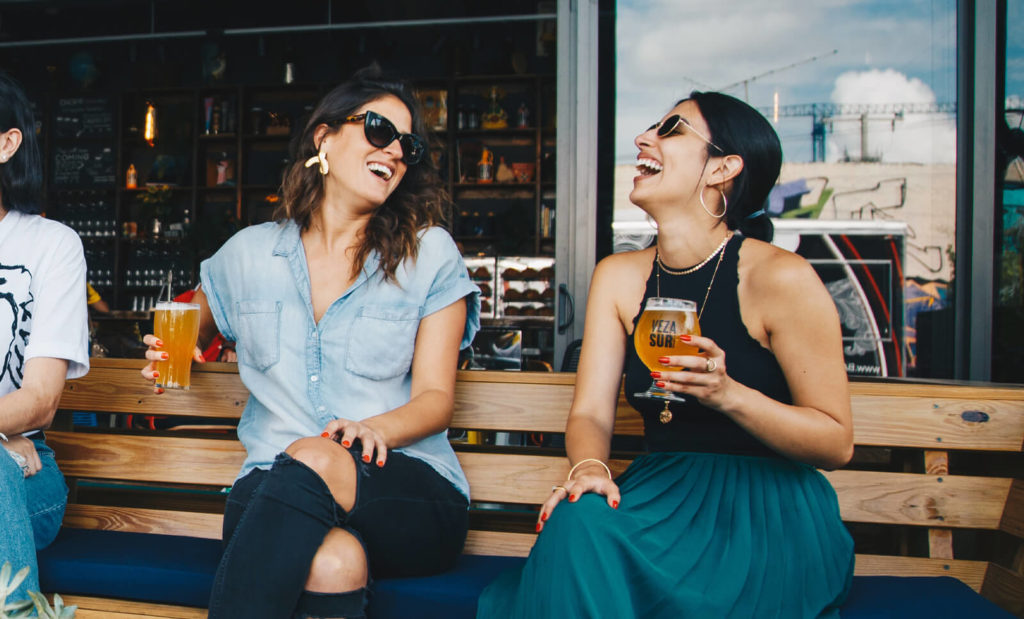 Alcohol is jam-packed with calories. It's also occasionally accompanied by the dreaded hangover. And it can severely disrupt your sleep, leaving you feeling beat down and seriously fatigued. Instead, sip on water for the most part.
If you do choose to drink alcohol, consume it responsibly, and have a glass of water for every alcoholic beverage you consume.
It's entirely possible to stay healthy while traveling as a digital nomad. Often, it comes down to finding a routine and set of habits that work for you. This might take some time but it's worth putting effort into. Ultimately, you want to enjoy more of life. And your health allows you to do just that.
How do you maintain your health and fitness while traveling? Did I miss any tips? Throw them down in the comments below!
---
Where to next? Find flexible month-to-month rentals across the globe on Anyplace.

digital nomad planning
digital nomad tips