Slow Travel Destination: Mexico City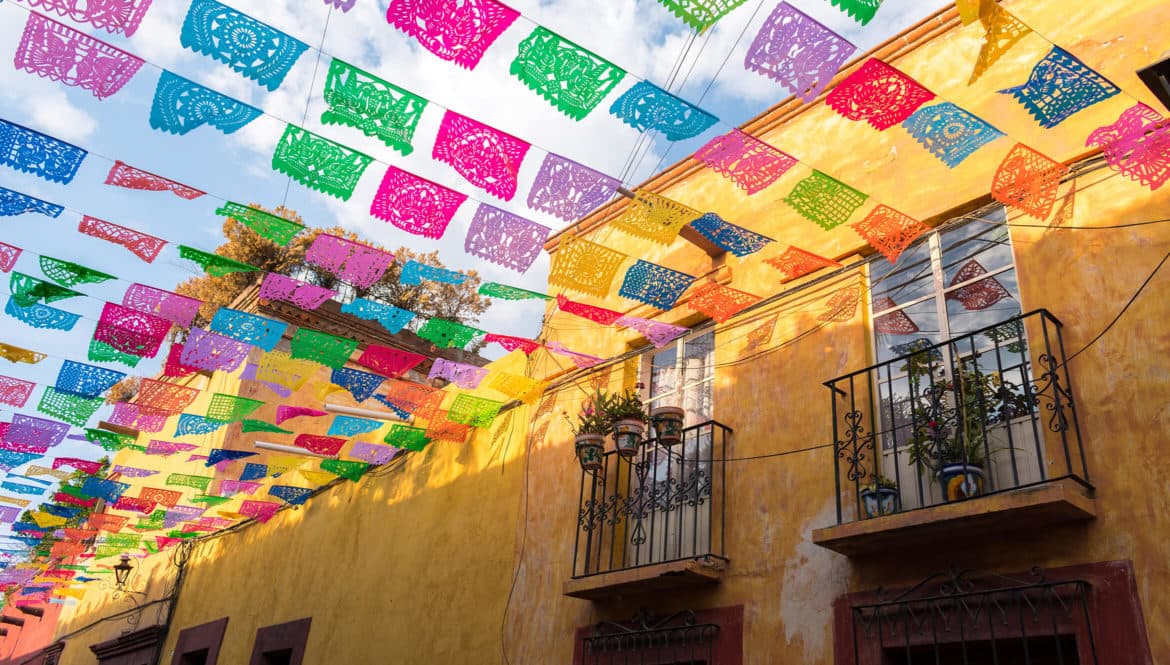 Mexico City is the bustling capital of Mexico and the most populated city in North America with a population of just under nine million. The vibrant Historic Center is rich with Mexican history, culture, and breathtaking pieces of architecture. Stroll through the open spaces of the Zócalo Plaza to admire the Metropolitan Cathedral or visit the Palacio de Bellas Artes a few blocks over. The cobblestone streets and colonial charm of Coyoacán, and the bohemian Zona Rosa are other popular neighborhoods.
There are loads of green spaces to find dispersed throughout Mexico City, too. Bosque de Chapultepec is considered the lungs of the city with its dense forests. Alameda Central is one of the oldest urban parks anywhere in the Americas and is situated beside the Historic Center. Desierto de Los Leones is like another world on the city's edge and is a hotspot for hiking adventures.
And don't miss the chance to wander through traditional Mexican markets to pick out your favorite local handmade crafts and culinary treats. Coyoacan Market and La Merced Market are two popular gathering spots with an endless array of local vendors.
With all of its charm and activity, it's no surprise that Mexico City has a strong digital nomad and expat community made up of residents from around the world. It's a great place for slower travelers looking for affordable accommodation and vibrant culture.
Fortunately, we have fantastic partners that have supplied us with co-living spaces, furnished apartments, and extended-stay hotels throughout the metropolis. Here's a selection of properties you can rent for 30 days or more.
U-Co Roma is a co-live & co-work community space perfectly located in the heart of Roma Norte. The "Barrio Magico" is full of Art Nouveau and Neo-Classical facades that enrich the colonia's culture making it one of the most popular neighborhoods to live in. The walkable streets are full of life with restaurants, bars, clubs, shops, churches, galleries, and more.
La Palomilla is a unique seven-bedroom boutique Bed & Breakfast located in the heart of La Roma, one of the safest neighborhoods in Mexico City. Each room has its own personality, defined by two key elements: a fragment of Mexican life, and a trait of our founder's closest friends.
Nui Coliving is situated in the Narvarte neighborhood. All guests have access to co-working, meeting rooms, coffee pantry, gym, playroom, podcasts room, roof garden, BBQ, multisport court, sundeck, laundry room, and a variety of recreational activities organized by the community manager.
Santacasa is a beautiful house in the center of Cuauhtemoc. It's a place made with love and for sharing experiences with the community. Beyond a private room, you'll have access to the kitchen, roof garden, and an incredible orchard. And, Santacasa is close to plenty of restaurants, supermarkets, and pharmacies.
Casa Jardín Velarde is located in the heart of the bohemian and vibrant district "La Roma" in Mexico City. The building is a mid-20th-century multifamily-housing facility that has been recently remodeled into modern townhouses with wide windows and open spaces.
---
Where to next? Find month-to-month rentals across the globe on Anyplace.
Anyplace Partners
digital nomads
expats
extended stays
mexico city