The Future of Housing Includes a Remote Workspace. What to Watch Out for in 2021 and Beyond.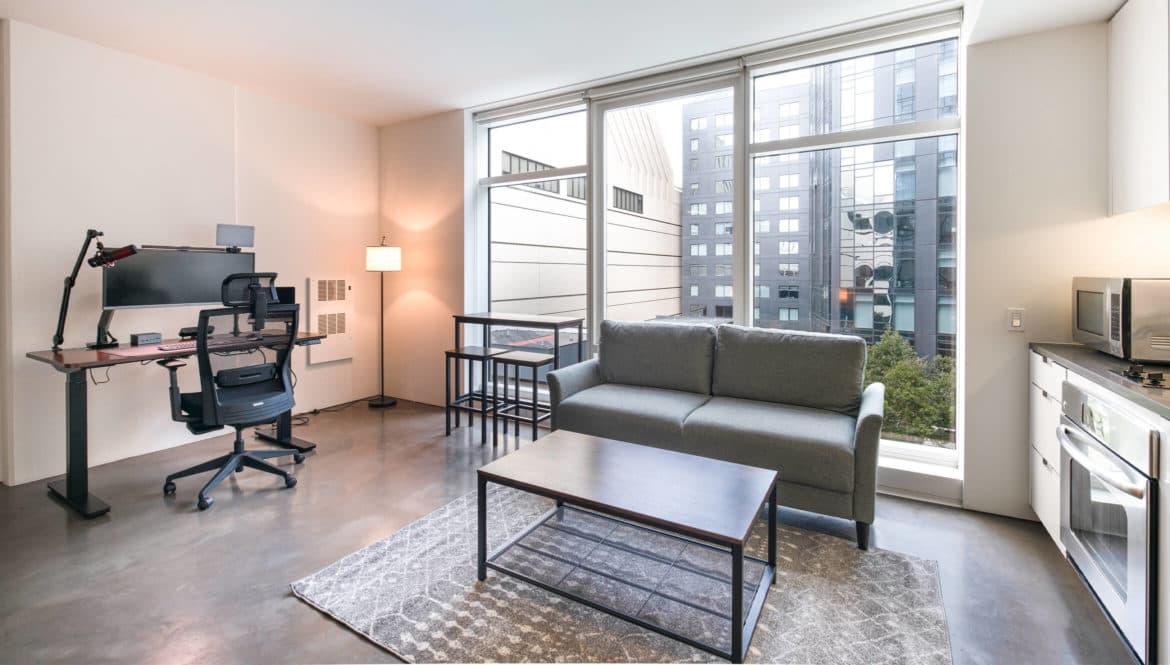 As COVID-19 restrictions across the U.S. ease in response to the increase of vaccinations, companies are facing a big decision: will they return to the office?
While some CEOs are ready to fire up the office and return where they left off, experts like Simon Sinek argue that the all-in approach is not the answer. In Sinek's recent TED Talk, Work is never going back to normal, he argues that the future of work revolves around flexibility.
Remote work forums and Facebook groups support that too — employees who are being stripped of their ability to work remotely are sharing how this shift has encouraged them to look for a new fully remote job. People aren't ready to transition from working from home to working from the office. Instead, they're ready to work from anywhere.
That means short-term rental companies that accommodate remote workers are ahead of the curve.
Short-Term Rental Companies That Offer a Remote Workspace
Several companies have tweaked or updated their properties to include a workspace where remote workers can be productive. Gone are the days of slow internet connection and hours working from an uncomfortable kitchen table — these properties cover everything a remote worker is looking for.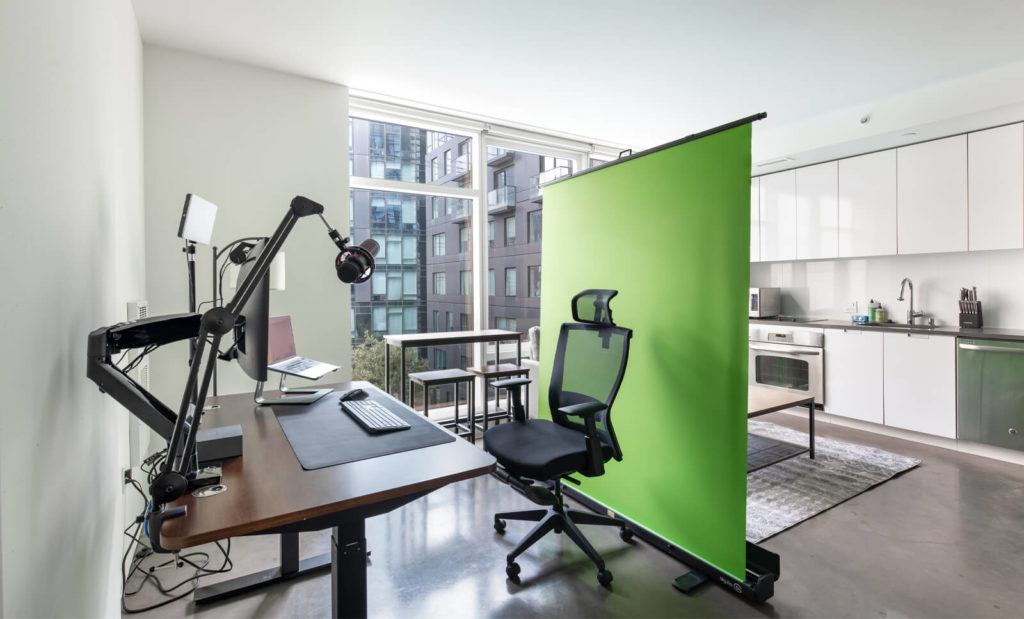 First on our list is Anyplace Select, a new kind of remote work-friendly monthly accommodation. Every apartment is fully furnished and equipped with a standing desk, ergonomic chair, high-speed internet, webcam, microphone, key light, collapsible green screen. Whether you're recording a podcast or joining an important video meeting, this setup will help residents avoid any unnecessary interruptions. 
Best part? There is no lease required. The San Francisco units are currently occupied, however, Anyplace is taking requests for new locations around the U.S.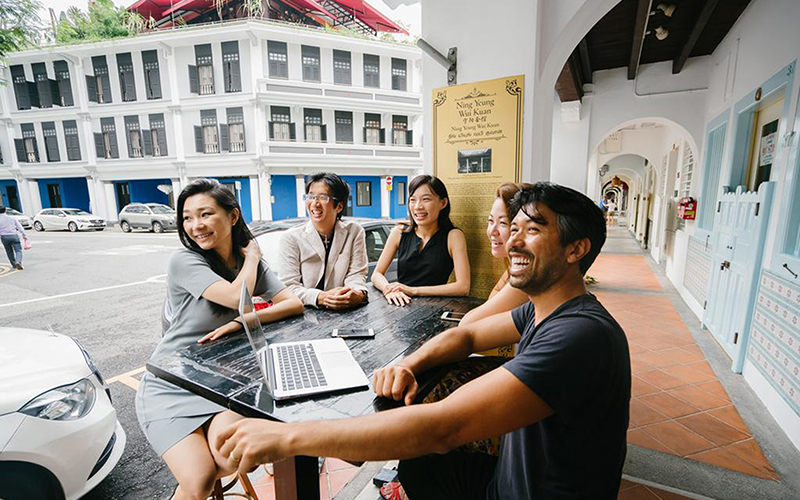 Draper Startup House offers shared and private rooms to remote workers and entrepreneurs who are looking for space where they can meet like-minded people, network, and more importantly, accomplish their work comfortably and without interruption. Their spaces are equipped with a coworking space, and some of the properties have a desk and ergonomic chair in every private room.
They currently have nine properties in top destinations around the world such as Austin, Manila, and Lisbon.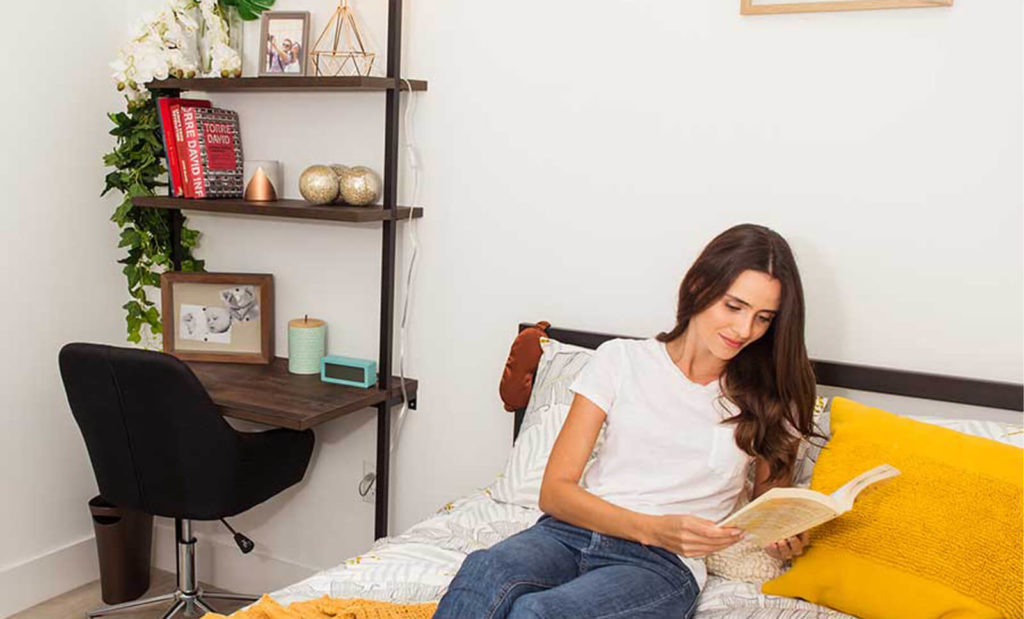 Propolis is a development company that offers affordable apartments to young professionals in Miami. Their newest apartment building is AERIE Apartments, a 32-bedroom building offering fully furnished apartments. The private rooms are equipped with a desk and chair and residents also have access to a shared common area to work from.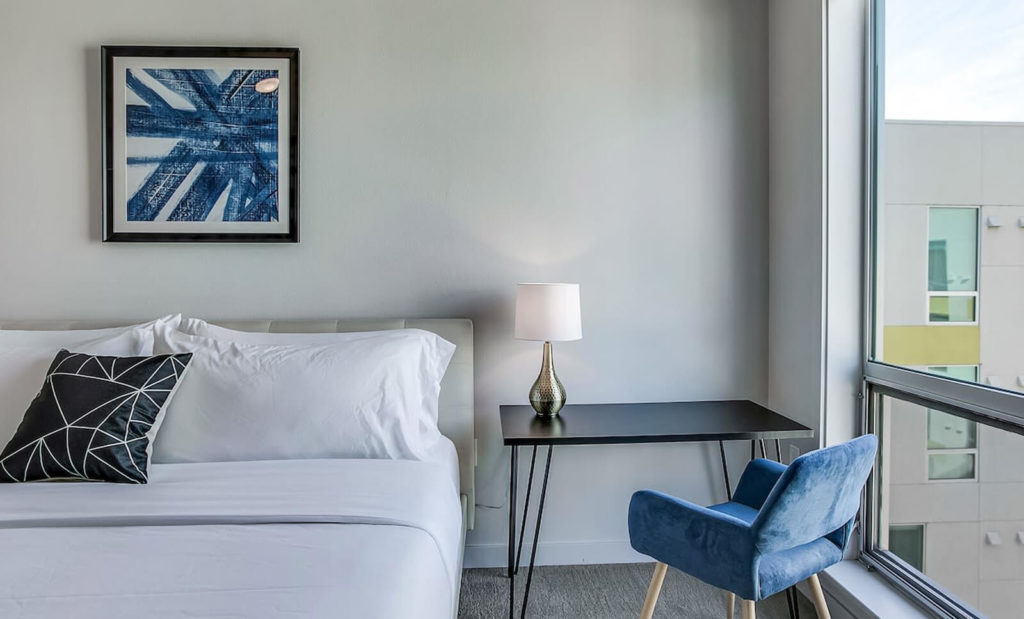 Kasa is known to be equipped for productivity — the fully furnished apartments are ideal for working remotely with laptop-friendly workspaces, ultrafast Wi-Fi, and smart TVs in most units. You can find properties across the U.S. including San Jose, Chicago, Denver, Atlanta, and Dallas.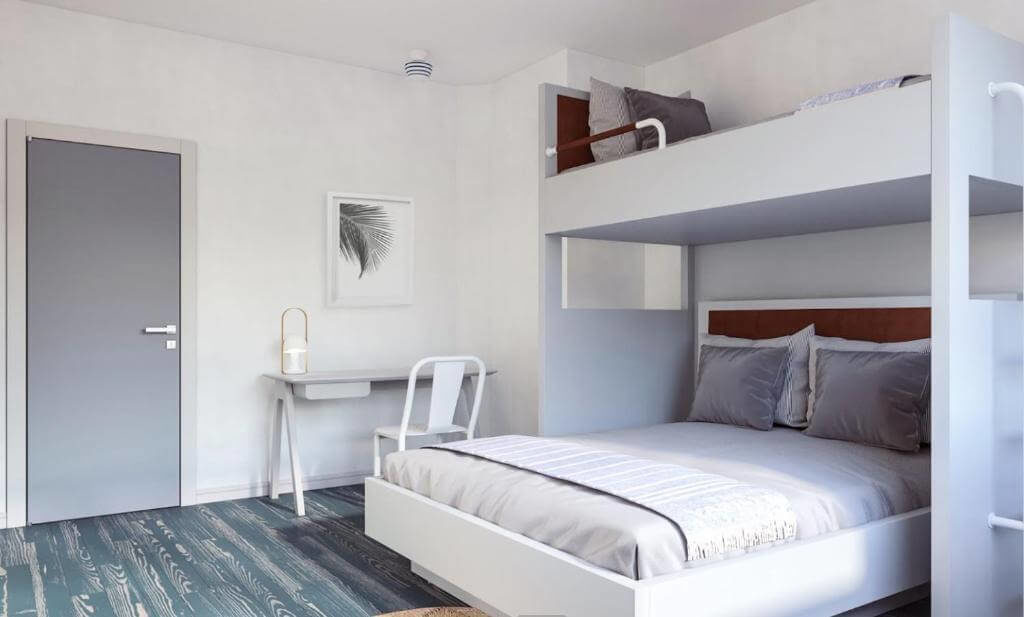 SoBe is another impressive housing option to add to the mix. Many of the fully furnished temporary accommodations that they offer are equipped with a desk, chair, and fast Wi-Fi. You can find rental options available in Miami, New York City, and Los Angeles.
What to Watch Out For in the Short-Term Housing Industry
The pandemic urged many new remote workers to escape their small apartments in large cities for vacation rentals in rural areas with plenty of open space. However, despite the urge to leave metropolitans, remote workers still require strong internet connections and an area to work from.
That's where the short-term housing industry is working hard to catching up.
While coliving spaces have offered a space for remote workers for a while, there are a plethora of remote workers who aren't interested in sharing their living or working space with a community. They're looking for a furnished apartment or extended-stay hotel that offers more than a simple desk and chair, but rather, an ergonomic chair, adjustable desk, strong and reliable internet, and more.
---
Where to next? Find flexible month-to-month rentals across the globe on Anyplace.