How to Work Remotely From Barbados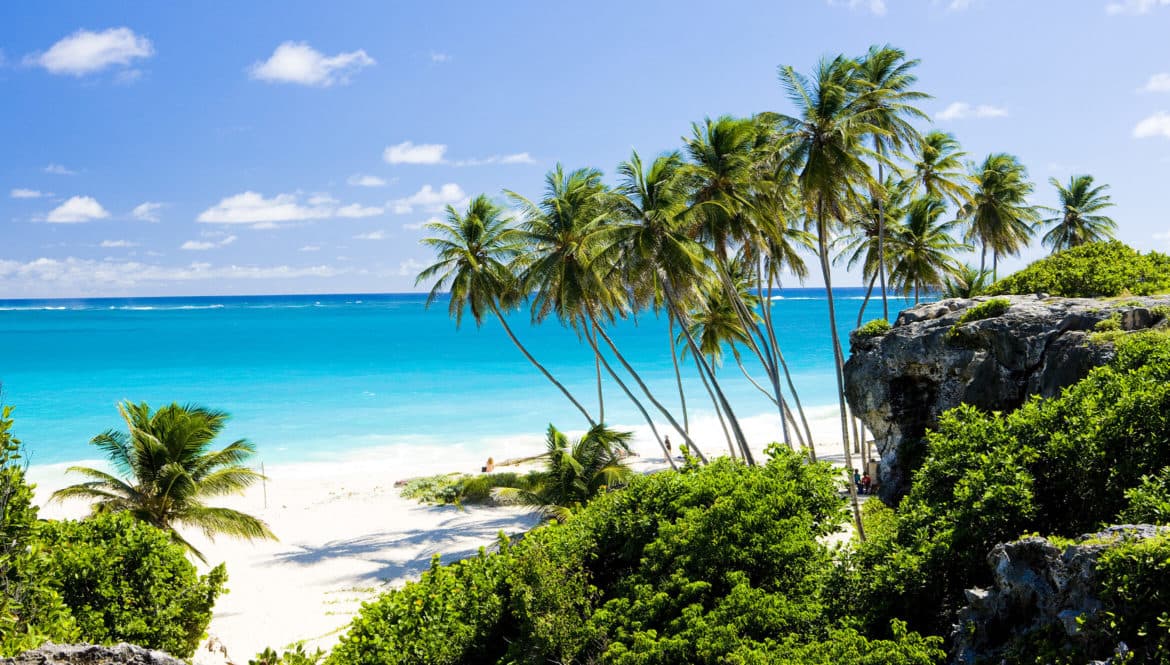 Calling all remote workers and digital nomads: Barbados is preparing to offer a 12-month remote-work stay incentive to attract longer-term visitors.
Ever dreamed of living and working on an island paradise? Well, that fantasy could now become a reality. As remote work continues to grow (and becomes the new normal for many people), Barbados is hoping to turn its beaches with crystal-blue water into your outdoor office.
The Caribbean country is set to introduce what they're calling a "12-month Barbados Welcome Stamp," which would allow visitors from overseas to stay for an entire year and work remotely, according to a recent speech by Prime Minister Mia Amor Mottley.
"You don't need to work in Europe, or the US or Latin America if you can come here and work for a couple of months at a time; go back and come back", she said. Mottley acknowledged the difficulty of short-term travel, with Covid-19 restrictions and mandated quarantines, but a yearlong stay could help jump-start the island's economy. Many countries and states are starting to realize the financial benefits that remote workers can bring, and without taking away local jobs.
👉 Related: Work Remote? Get Paid to Live in These US Cities and States
Tourism makes up a significant portion of the country's gross domestic product—40%, to be exact—with more than 2.4 million travelers going to and from Barbados each year. But due to COVID-19 restrictions and fewer people traveling, tourism has come to a screeching halt in Barbados and other Caribbean countries. Beaches, resorts, restaurants, and local businesses are virtually empty, but the 12-month stay proposal comes at the perfect time, as flights in and out of the country have resumed as of a few weeks ago.
The Centers for Disease Control and Prevention, however, still warns against nonessential travel to any country, as it increases the risk of virus transmission. But if travelers are looking to take Barbados up on its offer of a 12-month staycation, the government recommends they be tested for COVID-19 72 hours prior to their departure.
While fears of traveling are still present as the virus continues to ravage many countries, Barbados' statistics stayed relatively low overall, with only 103 cases and seven deaths as of today, according to Johns Hopkins University.
Barbados began to reopen its borders on July 12, but for safety reasons, restrictions are in place to prevent travelers from bringing the virus into the country. On arrival, travelers will be required to present evidence of a negative result of a PCR Covid-19 test and bar code to clear immigration.
The 12-month Barbados Welcome Stamp program is still being finalized, so there aren't a ton of details yet. But, it seems to be on the near horizon. UPDATE: You can now apply for the Welcome Stamp here!
Anyplace isn't currently in Barbados, but you can sign up on the Waitlist below we'll notify you as soon as we launch there. Island life, here we come!
---
Where to next? Find month-to-month rentals across the globe on Anyplace.
Barbados
Digital Nomad Barbados
remote work Barbados