Remote-First vs. Remote-Friendly: What's Best Fit For Your Work Style?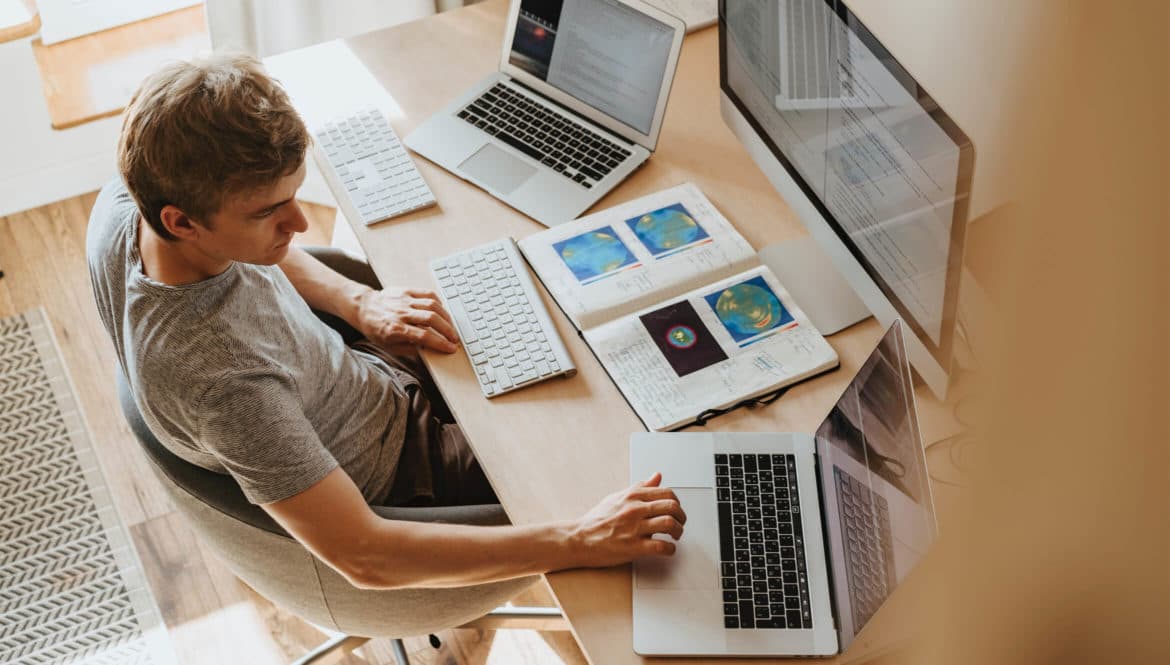 Remote work is quickly becoming the default way of doing business. A recent FlexJobs survey found that 96% of people are looking to become remote workers. Around two-thirds of them want to do this full-time while a third prefer a hybrid system of both the traditional office approach and the digital nomad one.
That's why you're likely to see terms like remote-first and remote-friendly popping up on job ads. While they sound very similar, they are, in practice, worlds apart. Anyplace is a remote-first company and we find that it works the best for our vision. Other companies take a different approach.
Here's exactly what the terms remote-first and remote-friendly mean, the benefits and drawbacks of each, and what works for us.
The Key Difference Between Remote-First and Remote-Friendly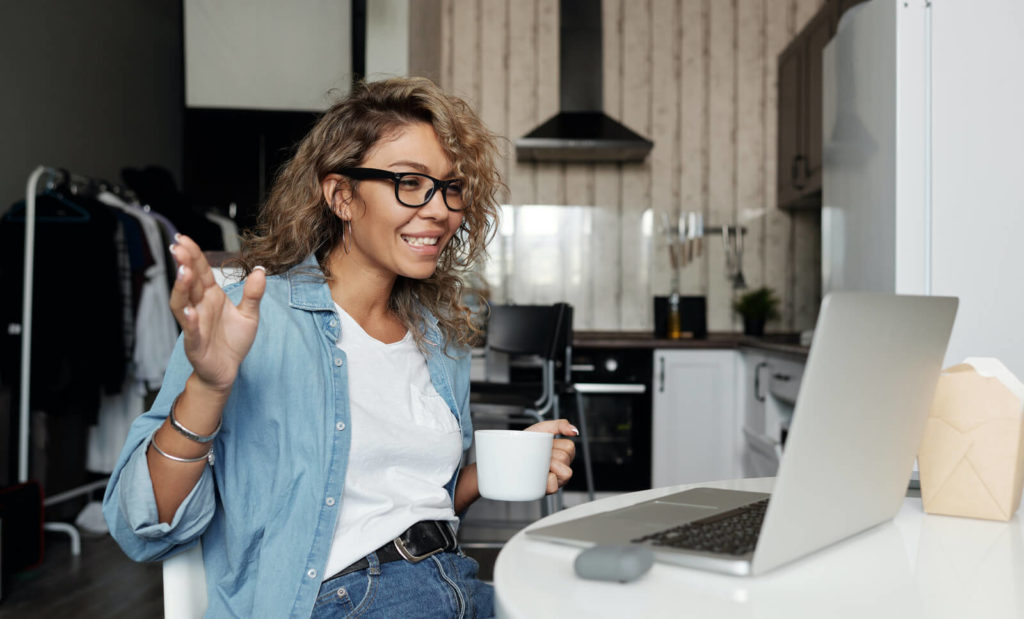 Remote-first and remote-friendly organizations are structured differently. The former refers to any company that provides remote work by default — it's built into the structure of the business. All new employees are expected to work remotely. There may be opportunities for teams to meet and work together in a single office but this isn't the norm.
A remote-friendly team is the opposite. They're designed with the expectation that team members will commute to the office to work. They do, however, understand the benefits of remote work and may offer it to some staff, some of the time.
In some remote-friendly companies, the opportunity to work from home may only be available for those at the top of the hierarchy. Even then, an employee may only work remotely for a few days each month. Remote-first companies involve all team members working remotely nearly all of the time.
Work Culture
The contrasting nature of remote-first and remote-friendly teams creates a different kind of working experience. If you're in a fully remote team, then you can expect your colleagues to be based all around the world. You'll be working with tools designed for remote workforces and communication will be very different. Generally, organizations that are remote-first will be more flexible and, because of asynchronous communication, won't expect immediate responses.
A remote-friendly team may not operate as smoothly online. Because most of the work is location-dependent, everyone will live close to one another. You may have the option to go abroad and work from there but your team may not be set up to work this way. There might be technical issues in including remote team members when the rest of your team are having a meeting in person.
This is an issue that comes down to imbalance. In remote-first companies, everyone is working remotely and are, therefore, equal. They could be from many different countries, meaning there is instantly a culture of inclusivity and understanding. Remote-friendly teams, conversely, will be in a situation where some staff members are bonding through banter, while remote workers feel left out.
Finding and Assessing Team Members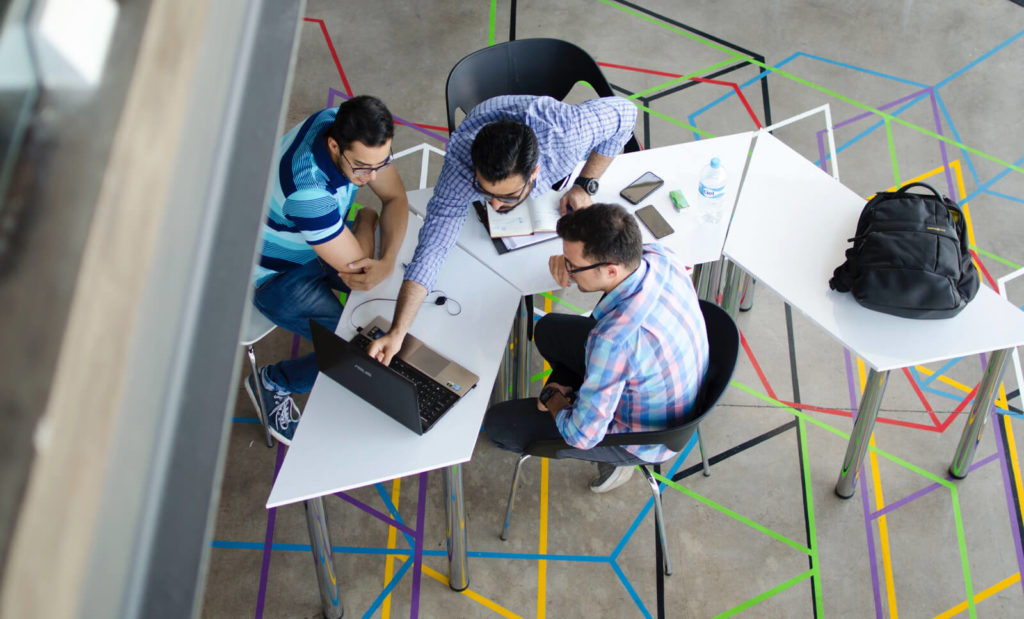 The hiring policies of remote-first and remote-friendly teams also differ. This is largely because remote-friendly workforces mostly have to seek people from the local area. As a result, the team might include many people from a similar background. This can aid communication and bonding because team members already have a lot in common.
Remote-first companies have the opportunity to select talent from the global pool. As a result, their teams are likely to be more diverse. A software engineer from India could be working with a marketing director from Australia. This can also help a company to think more creatively. Different perspectives can give a business more opportunities to find space to grow.
These team members are also likely to be assessed and rewarded differently. Since a remote-friendly company mostly exists within a single office, workers will usually be offered a salary based on how many hours they work. Even if they're working remotely, they'll be paid the same. Remote-first employees, conversely, are often rewarded based on how well they perform, incentivizing your employees to work more efficiently and productively. This can make it hard for remote workers to take time off and they may not enjoy the same benefits. However, it also motivates them to work more efficiently and productively. They'll want to achieve the most in the shortest time.
Why Remote-First is Becoming Increasingly Popular
Remote-friendly teams often aren't set up to cater to remote workers. They're happy to offer it but the process may not go smoothly and they'll want you back in the office sooner rather than later. That's why many companies are increasingly setting themselves up with remote work as the default position. Even after the pandemic ends, Gartner reports that 80% of companies plan to continue letting their employees work remotely. Furthermore, 65% of employees want to become permanent remote workers.
For companies, the benefits of becoming remote-first are obvious. It gives you access to a wider pool of talent, you save on infrastructure costs, and you tend to end up with a more productive workforce. The most in-depth study on this comes from Stanford University, which found that workers who went remote had an average performance boost of 13%.
The Challenges of Remote-First
Some companies are reluctant to switch to the remote-first approach and it's understandable. First of all, it requires a massive restructuring of the company. If your business wasn't built from the ground up to be fully remote, then it's a huge job to make the change. That's why companies are becoming remote-friendly first and transitioning more slowly. Plus, there are certainly some challenges with having a fully remote team. For instance, it removes that direct in-person communication that you get from putting the whole team under one roof.
Some employers like to meet their staff in order to get to know them on a more personal level. This can also increase accountability because you can keep an eye on how your employees are spending their time. For some businesses, remote-friendly approaches are a happy middle ground. The break that remote workers are offered provides them with an opportunity to recharge. They can then re-enter the office with more energy and excitement.
Which One is a Fit For You?
This question comes down to what you're looking for from a job. Do you mostly want a traditional office job where you can see your colleagues in person and build a strong rapport with them? Then a remote-friendly company offers exactly that, with the added perk of being able to work from home or any other location when it makes sense to do so. Maybe you're an introvert who works best with occasional alone time or perhaps you like to spend your winters in a sunny destination. In these instances, remote-friendly work might be perfect.
However, if you're looking to work remotely all the time, then you have to find a company that is remote-first. Only they will have the structures and company culture in place to cater to your needs. A remote-first company gives you much more freedom and independence. You'll have the chance to travel according to your own schedule, work at your own pace, create a more healthy work-life balance, and optimize your productivity. While a remote-first company may be hard to find, you have the benefit of being able to search the entire globe for one.
Remote-first and remote-friendly are buzzwords that you're going to see cropping up in more and more job ads in the near future. It's important that you understand the difference between them and choose the right option for you. The key takeaway is this, though: if you're looking to become a remote worker, then the remote-friendly option may not offer what you're looking for. Find an employer that prioritizes remote work, making it the default company policy.
---
Where to next? Find flexible month-to-month rentals across the globe on Anyplace.
remote work productivity
remote work tips