Digital Nomad Housing Options: Coliving, Apartments, Hotels & Hostels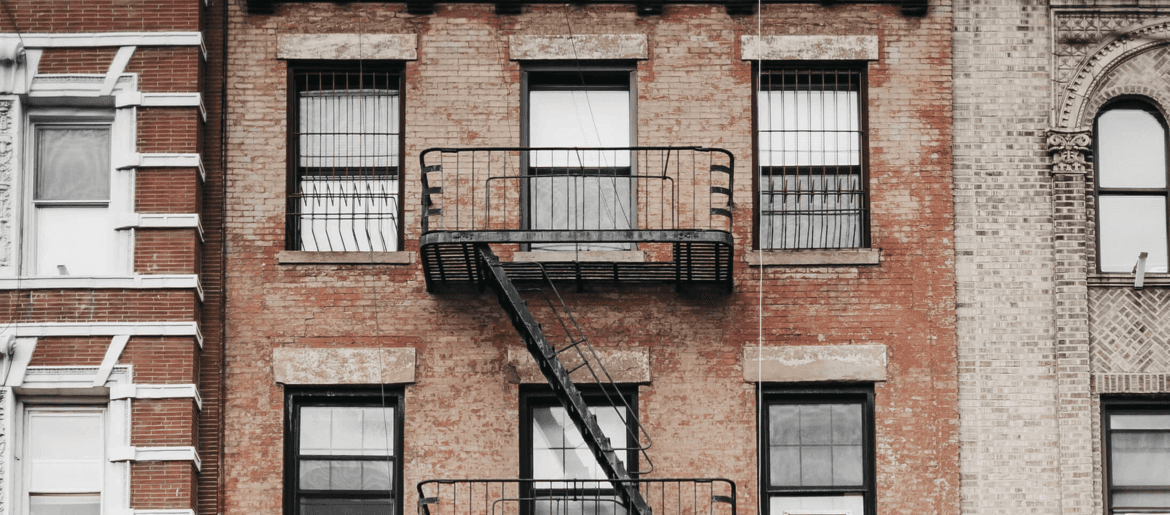 A huge boon of the digital nomad lifestyle is not only the ability to travel, but being able to actually live somewhere new for an extended period of time. Instead of just a couple of days in a location, you can spend a few months there to really soak in the culture, enjoy the glorious food, and hopefully meet fellow nomads. It also allows you to go on smaller trips to explore the region while keeping a "home base".
Well, this goes without saying, but at the end of the day, you most certainly need a roof over your head each night (Check: Maslow's Hierarchy, Shelter). Let's say you'd like to stay in a location for a month or longer—where do you sleep? What housing options are available on a month-to-month basis for digital nomads and what are the pros and cons of each?
There are many types of monthly housing that can work for digital nomads. It comes down to two big factors: your budget for accommodations and the type of living situation you prefer. We've detailed the most popular options below and have included a 5-star ranking system (with notes underneath) to help you figure out which sounds like the right fit for you.
Note: 5 stars = the highest-ranking, 1 = the lowest (compared to other options)
Coliving

Coliving is a form of housing where residents share living space and resources. Typically, everyone lives in a singular apartment unit or home, and share a communal kitchen, living/working areas, bathrooms, and sometimes bedrooms. It's a new take on an ancient idea, with the new movement propelled by millennials who value things such as openness, collaboration, the sharing economy, and also look to minimize monthly living costs.
Note: In some realms online, you may also hear this option referred to as adult dorms or dorm-style-living, due to the fact that some rooms can have multiple beds—just like in a dorm. We don't necessarily agree with this designation, but wanted to mention it.
Month-to-Month Coliving for Digital Nomads
Coliving gives digital nomads an opportunity to connect closely with like-minded individuals, experience local living, and network with others in a mutually beneficial way. The cost of coliving varies, but it is a more affordable option than renting an apartment or hotel room on a monthly basis.
The drawback here is that there are communal areas that everyone uses, and depending on your budget, you might even share a bedroom with one or a few people. If you're not an outgoing person who is carefree about privacy, coliving on a tight budget might not be your preferred choice. That said, many coliving spaces do offer private bedrooms, at a slightly higher cost.
If you're a digital nomad that enjoys meeting people from all over the globe and making connections, this could be your golden ticket. Or, if you're traveling with a friend or partner, booking and sharing a coliving room is a fantastic way to keep monthly lodging costs low.
Coliving Ranking Score
Social/Community: ★★★★★
You'll probably meet a bunch of rad digital nomads in your unit—score!

Privacy: ★★★
You may share a room with someone—or opt for a private room if your budget allows.

Price/Affordability: ★★★★½
Usually quite a bit less than other monthly housing options.

Work Environment: ★★★★
Most have an area with desks and chairs and can feel like a coworking space.
➡️ ➡️ ➡️ Find coliving spaces in cities around the world 🌎
Flexible-Term Apartments

If it's privacy you seek, renting an apartment might be the way to go; it will definitely provide more than a coliving space. In some flexible-term rentals, you'll only share the common spaces with one or two other travelers, or you can even get a private apartment.
Month-to-Month Apartments for Digital Nomads
You might be wondering how this works for a digital nomad… "don't you have to sign a long lease with an apartment"? Well, there are several ways to find month-to-month apartments all over. You could hit Craiglist and look for a sublet. Although, it can be kind of tough to find one that fits the exact date range of your desired stay. We know from personal experience. This is actually a big reason why we built Anyplace; we aim to make it easy (and safe). Go on the marketplace, choose your city, browse through a variety of fully furnished apartments, decide your length of stay and then book. All you have to do is get there.
Flexible-Term Apartment Ranking Score:
Social/Community: ★★★
Try to make friends with your roommate(s), they're probably pretty cool. If you have a private apartment, you'll need to go out to meet people.

Privacy: ★★★★★
Your room is all yours—no strangers, no bunk beds, huzzah!

Price/Affordability: ★★★
The price will vary greatly based on the city and number of roommates.

Work Environment: ★★★★½
It feels like your own place—you'll have privacy and space to be highly productive.
➡️ ➡️ ➡️ Find furnished apartments in cities around the world 🌎
Extended Stay Hotels

Hotels are the most private option on the menu—here, you'll get your own bedroom, bathroom, laundry services, and sometimes even a tasty breakfast. Hotels are usually the most expensive option, but not always.
Month-to-Month Hotels for Digital Nomads
You might not be aware of this, but you can book some hotel rooms for an extended stay—not just a weekend or a few days. Many hotels will offer a discounted rate for people who wish to stay for a longer period of time, too. However, hotel booking sites like Expedia or Priceline will not let you search for a stay longer than 30 days. So, how do you book for a month at a time and get that discounted rate? Enter: Anyplace. You'll find a plethora of hotels on the marketplace that you can book for a month or more.
Hotel Ranking Score:
Social/Community: ★★
Unless you befriend the person down the hall (who always gets ice at 11 pm), you'll need to venture out to meet people.

Privacy: ★★★★★
Pure and unadulterated privacy, ahhhh!

Price/Affordability: ★★½
Sometimes the most expensive of the outlined options, but not invariably…

Work Environment: ★★★★★
Indeed—most hotel rooms have a desk or table. And, no distractions.
➡️ ➡️ ➡️ Find extended stay hotels in cities around the world 🌎
Hostels

Only one letter different than "hotel", but quite a different experience. Hostels are a popular choice for adventurous travelers who are extroverted, chatty and want to stay somewhere for a low cost while meeting new people.
Month-to-Month Hostels for Digital Nomads
Hostels will have you sharing a bedroom/living space with other people—potentially, from 4-10 in a room with bunk beds. Sound terrifying? Or, maybe exciting? For many folks, the lack of privacy is the major deficiency of hostels, especially when you need to be productive every day with work responsibilities. Additionally, you may not have access to a personal locker for important items, like your laptop. Hostels can definitely be a fun experience, but they are not set up or created to be lived in monthly or to be efficient workspaces. In other words, they don't cater directly to remote workers or digital nomads.
Hostel Ranking Score:
Social/Community: ★★★★★
Hostels are hubs for international travelers.

Privacy: ★½
You might sleep in a room with 8 strangers.

Price/Affordability: ★★★★★
The cheapest option on the list, although mainly used for short stays.

Work Environment: ★½
More of a fun environment, less work-focused.
Your Thoughts?
When you do extended stay trips, what do you usually use? Share your thoughts with the rest of the digital nomad community in the comments below!
---
Where to next? Find flexible month-to-month rentals across the globe on Anyplace.
apartments
co-living
coliving
digital nomad housing
extended stay hotel
furnished apartment
hostels
hotels
housing
long term hotels