Q&A with Samantha Kitson, Customer Experience Pro at Anyplace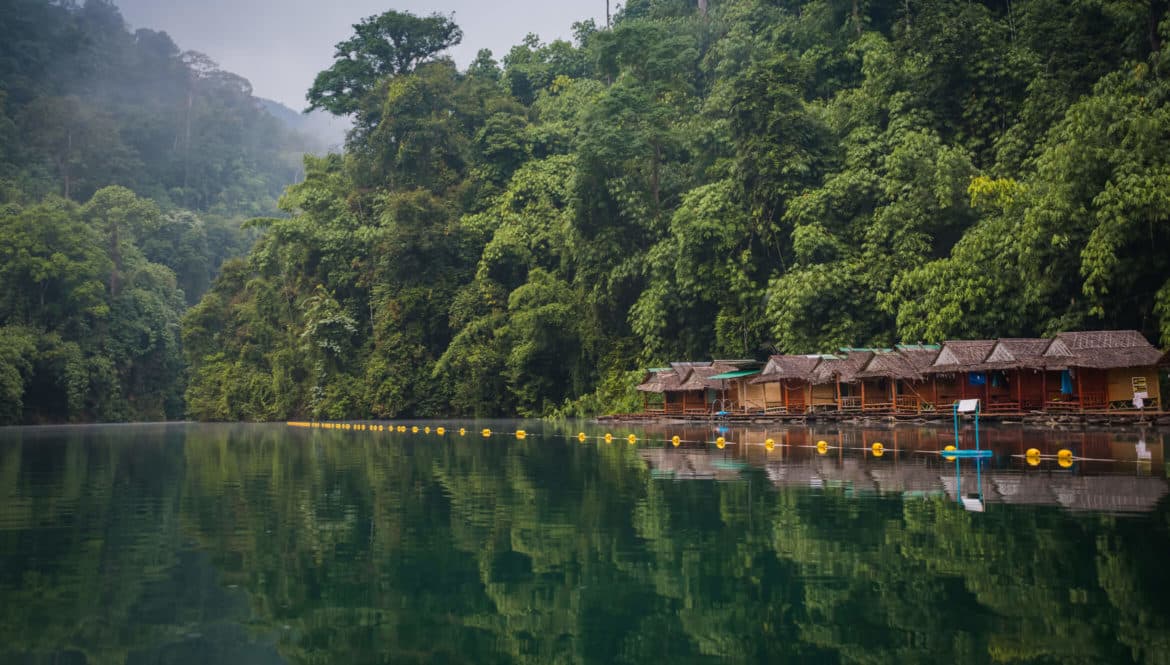 Six years ago Samantha Kitson started her remote work journey while backpacking through Asia. Now, she's a Customer Experience Pro at Anyplace and a huge advocate for solo travel — she's a big believer that it's one of the best things you can do for yourself. And it's possible even if you consider yourself an introvert.
Learn from Samantha's expert advice on working remotely, traveling solo, and packing for many month's long adventures.
Q: Where are you from and how did you become a remote worker?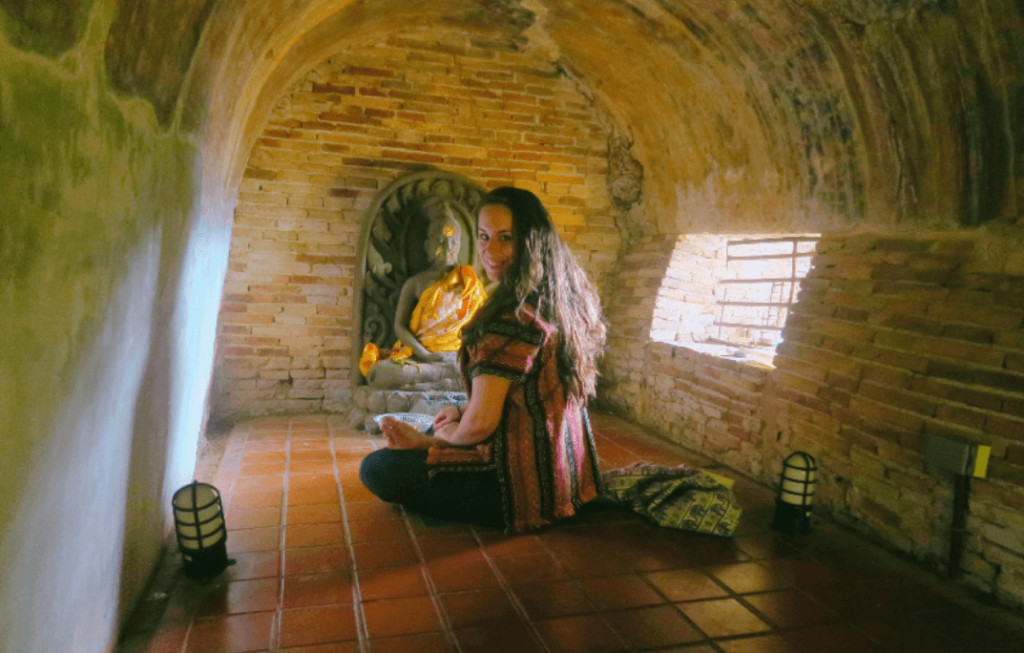 Samantha: I'm from South Florida which is still my home base when I'm not traveling. I first started working remotely about six years ago when I was backpacking through Asia for four months. I started off working part-time for 10-15 hours a week as an independent contractor. I didn't have a set schedule and the limited hours gave me time to make a little money while still having the majority of my day free to explore. Since then, I've been working remotely full-time and have been at Anyplace for two years.
Q: What do you do at Anyplace?
Samantha: My title is Customer Experience Pro but our CX team, like everyone at Anyplace, wear many hats. Our main goal is to enhance our customer's experience by making it easier for people to live and work where they want, when they want.
Q: Where do you work from?
Samantha: I typically work from home but have made it a point this year to visit more co-working spaces. Anyplace provides us a monthly stipend to use and co-working offices in Miami have the best views. I've also been to some offices that have small events and pop-ups for happy hour so it's nice to network or meet people if you're new to the area.
Q: What are some lessons you've learned as a customer experience pro?
Samantha: Always be personable and understanding of our guest's needs. Some of our newer tenants are now enjoying the freedom of working remotely but were still apprehensive about getting back out there. We want everyone to feel comfortable and excited to book with us. To tailor to our customer's needs, we recently launched Anyplace Select, which offers a private apartment with a work-from-home setup and high-speed Wi-Fi.
Q: What are your favorite places you've traveled?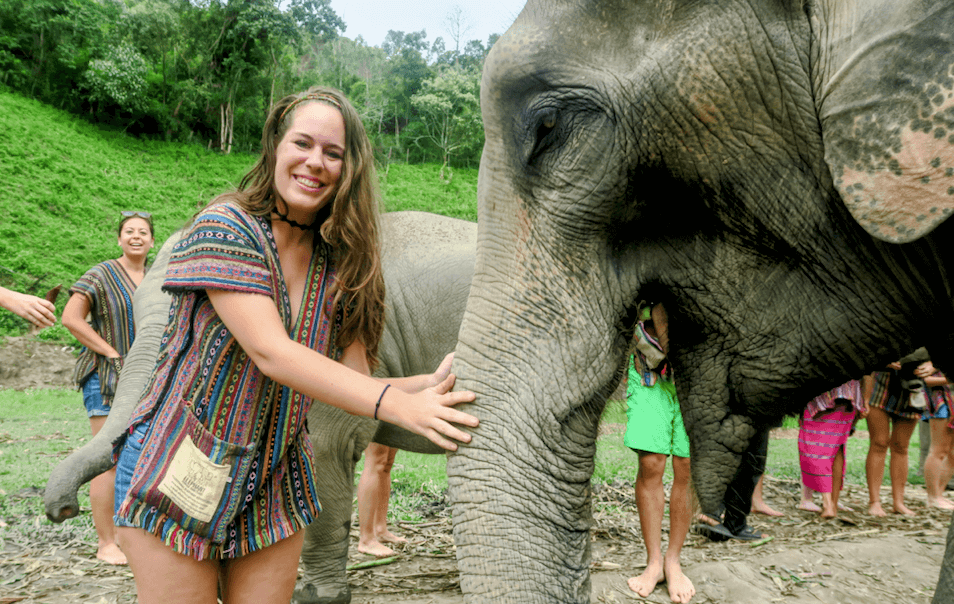 Samantha: So hard to choose! The Dominican Republic will always be one of my favorites especially because that was the first trip I took solo. Other favorites are Greece, Portugal, Thailand, Costa Rica, and Indonesia.
Q: What kind of tips do you have for solo travelers?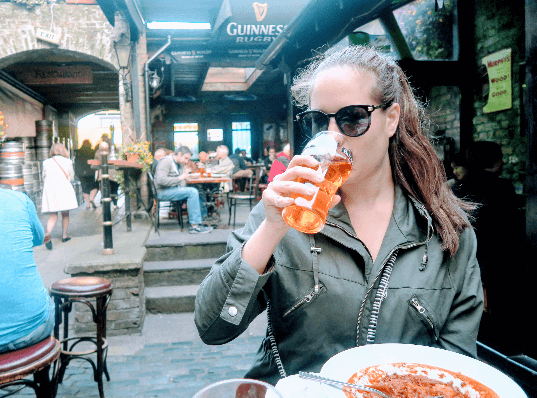 Samantha: In my opinion, traveling solo is one of the best things you can do for yourself! This is coming from someone who has anxiety and is an introvert so don't feel like you need to be super outgoing to take the leap. Traveling alone forces you to live in the present moment. It provides a sense of freedom and independence you don't get when traveling with a group. Another Benefit is that you can do what you want, when you want 🙂 Some tips that help me:
Do lots of research! Join a nomad or expat community to see other's experiences in the area you'll be in. Read blogs and check out Nearby Places on Instagram to see posts and tips.
Always trust your instinct and don't overthink things. When I first went on a trip alone my friends and family looked at me like I was a little crazy. It's normal to be nervous but also important to stand your ground and be firm and confident in your decision. Most of the time when someone is completely against you doing something, it's because they wish they had done it themselves.
I like to map out the area I'll be staying in so I know how long it'll take me to walk to a store or a cafe. Make sure there is nearby transportation and know the rules of the area you're in. For example, I stopped in Morocco for a night and planned to get a taxi the next morning to take me to the airport. A local I met told me taxis are not allowed to take you to the airport as they cannot go past a certain city limit and hiring a personal driver was pricey. I ended up having to wake up two hours earlier to take the train and had I not known this prior I would have missed my flight.
Depending on where you travel to, not all areas will have strong Wi-Fi. I'd recommend getting Google Fi (currently available in over 200 destinations) so you can easily text and check in with family. It's also a great option to get some work done if you're stuck on a long bus or train ride.
Don't worry about getting lonely. There is always an opportunity to meet people and usually, they're a lot friendlier than you think. If you aren't into the nightlife scene, try scheduling an activity or tour. I like to volunteer for a day whenever I'm staying in a country for an extended period. It's the perfect way to get involved with the community and make friends.
Familiarize yourself with customs and laws before taking your trip. Something that may not be a big deal in your country could be highly offensive to someone in a different country. Always be respectful 🙂
Q: Do you have any packing tips?
Samantha: Yes! Here are my tips:
Q: What are the challenges and benefits of working remotely while traveling?
Samantha: The major benefit is being able to work from wherever you want. We are no longer required to be stuck in an office for eight hours per day. It's the perfect time to experience life while still holding that work-life balance.
For some people, it may be challenging to work remotely if you easily get distracted. Working from a coffee shop can sometimes get too loud, especially if you have planned meetings. Having a remote work set up in your own unit or using a co-working office will put you in the right atmosphere.
Q: What are your future travel plans?
Samantha: I don't have anything set in stone yet but I'd love to go live in Sayulita, Mexico, or Cusco, Peru for a month or two. They are affordable and because there isn't a huge time difference from EST, I would be able to keep my regular work schedule.
Q: Do you have any tips for someone who wants to work remotely while traveling?
Samantha: Have a routine that makes you feel good. We all have certain habits we do in the morning that helps to clear your mind and get you ready for the day. Make sure to continue to incorporate these things into your daily life while traveling. I'd also recommend bringing a travel router that will give you a strong and fast internet connection as well as a backup battery in case the power goes out.
---
Where to next? Find flexible month-to-month rentals across the globe on Anyplace.
remote work
remote work tips