Q&A with Georgi Todorov, SEO Manager at Semrush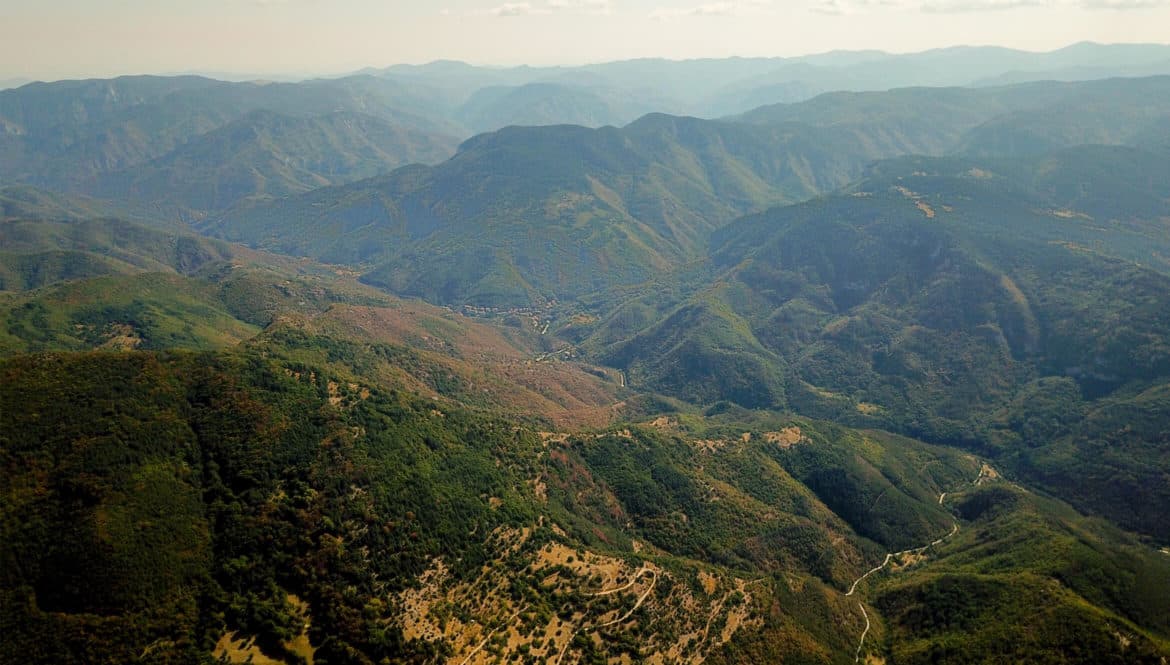 Everyone's journey that led them to the digital nomad lifestyle is different. Some started in an office, some started in a garage, but for Georgi Todorov, it all started while picking green pees on a farm. 
Georgi's story took him from farmwork to working for a leading company in SEO — his perseverance, passion, and hard work brought him to countries like Jordan, India, and Japan. 
Learn how Georgi didn't let the minimal job opportunities in Bulgaria stop him, and how he created his own path to become a digital nomad. 
Q: Where are you from and how did you become a digital nomad?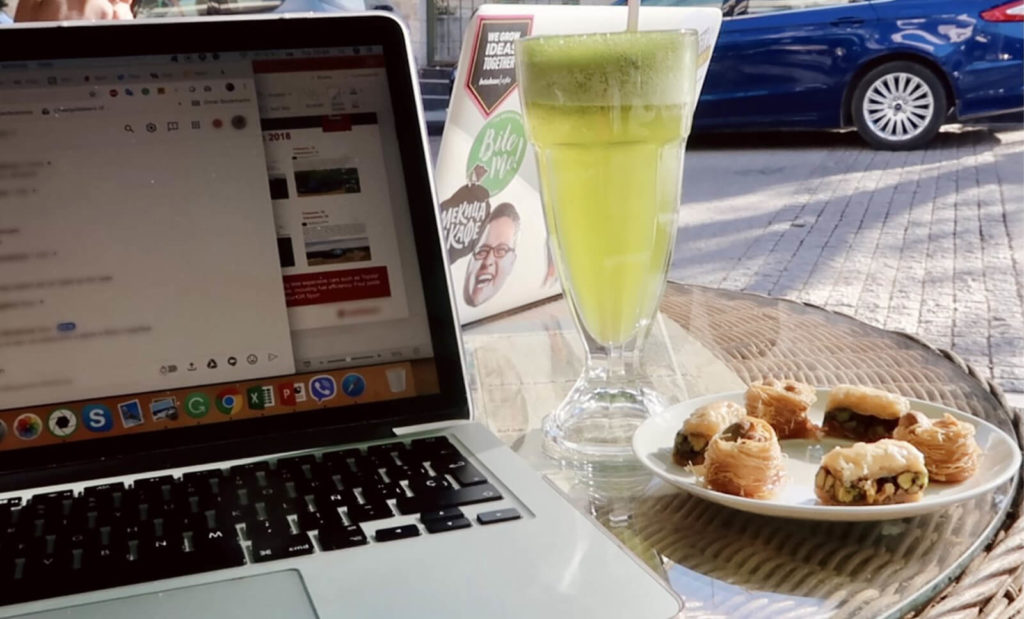 Georgi: I was born and raised in a small town in the eastern part of Bulgaria. So the east of Eastern Europe. 
Back when I graduated from high school, and even to this day, there were not many local opportunities to make a living. The kids from well-off families went to study at universities abroad. Others, like me, became seasonal workers in western countries. That's how I ended up picking green peas in England.
It was a physically demanding job, and the rainy weather did not make it any more appealing. Day after day, I would wake up to the same monotonous work. In a few months, I had managed to save several thousand pounds. It was not much at all. However, when I converted it to Bulgarian currency, I had just enough to support myself for half a year. 
My experience as a seasonal worker was sobering. I realized that if I ever wanted to enjoy better pay and working conditions, I needed to upgrade my skills. Plus, being rained on every day had traumatized me to the point where I did not want to go outside for work. So I searched the internet for work from home opportunities. 
That's how I came across SEO. I invested much of my savings into learning English and completing some relevant courses. This one decision made all the difference to where I am now. By continuously upgrading my knowledge and gaining practical experience, I was able to afford to travel.
I started with short trips to nearby countries where I'd savor local pastries while working for my freelance clients. Gradually, as my pay rose, I began to explore more distant destinations and spend there weeks or even months. I just followed my gut because my work allowed me that level of freedom.
Q: What do you do and where are you now?
Georgi: I'm currently in Varna. It is a Bulgarian city on the Black sea coast.
Life is a lot more static these days, but it has been great to live so close to nature. My daily walks by the seaside have helped me tremendously to deal with all of the changes and uncertainty of COVID-19.
Q: How did you get started at Semrush?
Georgi: Throughout my career, I've consciously avoided working full-time because I loved the freedom of freelance work. 
As an SEO professional, I was using various of Semrush's tools and I was a massive fan of the company. I was also a regular reader of their blog. Five years ago, I even got one of my articles published on it!

Last year, when Semrush approached me and offered me a position to join the company, I just could not decline their offer. To be honest, I had never dreamed of working for one of the leading companies in my sector, but when the opportunity came by I knew it was the right fit for me.
Q: Where do you set up your office while working at Semrush?
Georgi: I joined the company amidst the pandemic so I haven't traveled as much as I used to. I've spent over 10 years exploring countries around the world: Jordan, Tunisia, Mexico, Thailand, India, Japan – you name it. 
Yet, I hadn't seen much of my own country. Travel restrictions pushed me to explore different parts of Bulgaria and find a new appreciation for its natural beauty. I usually work from mountain villas and hope that the internet connection will be stable.
Q: What are some lessons you've learned as an SEO Manager?
Georgi: I've learned that you don't need to be picking green peas to feel bored or unmotivated at work. That's why I try to keep it interesting for my team members. I assign them a variety of tasks that draw upon their strengths and also help them grow as professionals.
Another thing I've learned is trust. As a freelancer, you only have to rely on yourself to do the job well. As a manager, you have to delegate most of the workload and trust others to do it. It is a fundamental shift. I've seen that by giving people the right training and support at the start they can even go and do the job better than I would have.
Q: What are the challenges and benefits of being a full-time employee while traveling?
Georgi: The chief benefit of being a full-time employee is the secure income. I am also enjoying being a part of a team of dedicated professionals and collaborating with them on a daily basis. Much of my work as a freelancer was solitary, so at Semrush I have found a sense of community.
Working as a full-time employee, you have a lot less freedom in terms of time management. Nevertheless, I appreciate having some structure in my day.
When you're working on various freelance projects, you often have to work overtime to meet deadlines. At the same time, while on the road it's easy to give in to the temptation to not work much and just explore. For me, having a set work schedule has been the single decision that removes 100 other decisions, as Tim Ferriss would put it.
Q: What are your future plans as a digital nomad?
Georgi: Hopefully, I will be able to go back to traveling the world because it's too exciting to miss! Some places I have on top of my list are Boracay, Cape Town, and Russia.
Benjamin from Bald and Bankrupt is one of my biggest travel inspirations. I'm looking forward to visiting all of the post-Soviet states I've seen in his vlogs.
Q: Do you have any tips for someone who wants to pursue SEO to support their location-independent lifestyle?
Georgi: Absolutely! 
My first tip is to always keep learning. Invest in courses and read SEO tips from reputable sources. Stay away from forums because most people on there pretend to know it all and you may pick up some advice that can turn out to be harmful to your clients or career. This doesn't mean that you need to pour a ton of money to learn. There are multiple free SEO tools that you can use and get hands-on experience.
This ties into my second tip which is to practice, practice, practice. Make your own websites and put into practice everything you've studied. This is the most effective way to learn and test out new tactics.
Lastly, enjoy the journey. I've been working in SEO for 10 years now and at times it has been rough. Nonetheless, it is the journey that makes the man. I wouldn't be where or who I am now if I hadn't been through it all. Even the peas picking.
---
Where to next? Find flexible month-to-month rentals across the globe on Anyplace.