Q&A with Arpit Agarwal, iOS Engineer at Anyplace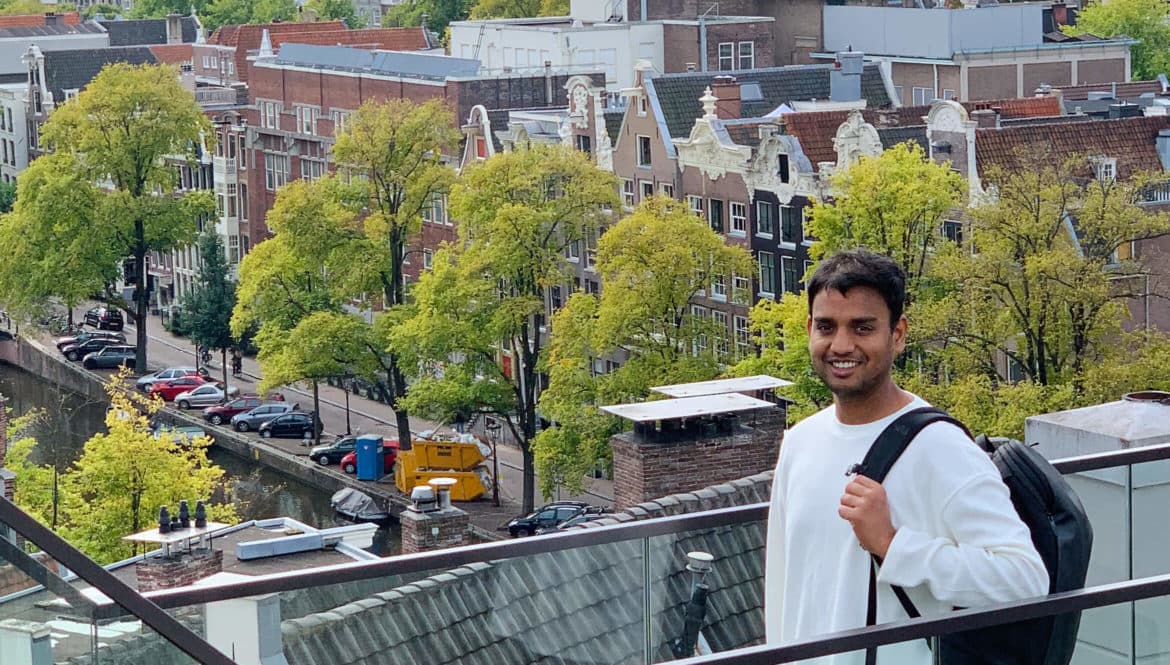 What's it really like to build an app from the ground up? Our very own iOS Engineer, Arpit Agarwal, knows first hand from building and improving the Anyplace app himself.
We're taking the Q&A series internally and kicking it off by interviewing Arpit, a digital nomad who's spent the past two years traveling throughout India, Europe, and the U.S. (40 places in total!), all while working at Anyplace.
We'll learn more about how he became a digital nomad, what it's like to work as an engineer while traveling, and what tips he has for aspiring digital nomads looking to make the journey themselves. Let's dive in.

Q: Where are you from and how did you become a digital nomad?
Arpit: I'm from Agra, India. Growing up I experienced many tourists visit the city to see Taj Mahal. Along with this, there was only one novel I finished reading in childhood — Around the World in 80 Days by Jules Verne, which planted a seed of exploration.
Thereafter, I spent two years working in Mexico at Gameloft, a leading mobile games developer, where I built mobile games for Disney. Backpacking alone in the south of Mexico while speaking Spanish was a life-changing trip for me. I returned to India to contribute to the vibrant Indian startup ecosystem at Zomato. All these experiences cemented a deep desire to see the world through my own eyes.
Living a modern urban life in Gurugram, I painted this (imperfect) visualization in my room for a future I wished for — beautiful nature around, a comfortable place, sunny days and starry nights, and (obviously) a wifi connection.
Unsure of how life like this would be possible, I was thrilled to accept the opportunity Steve and Koichi offered me at Anyplace. It was a bit scary in 2018 when remote work was unheard of in India and our team had no engineers — though jumping right into building a world for "digital nomads" while being one was exciting and it's been an incredible experience every day since then.
Q: What do you do at Anyplace?
Arpit: I take care of our product on the iOS platform, right now I work solo on the Anyplace app. I built and launched the app last year and now I continue improving it. I discuss, design, launch and analyze new features to solve for global nomad housing in the best way alongside our development team.
Q: What led you to become an iOS engineer?
Arpit: I love to learn about human behavior and stay creative. Building iOS apps help to translate all these learnings into the design, animation, and code-based solutions that live in the hands of people.
It's very satisfying to use both sides of your brain to manifest something into a high-end consumer experience. So I enjoy pursuing this as a profession, as the two most common things I see everywhere around the globe are pigeons flying around and people using iPhones.
Q: What are some lessons you have learned about building an app from scratch?
Arpit: It's challenging to start with a blank page and think about what it will take to launch an entire app. Patience, planning, and clarity before touching a single pixel are extremely important, and I learned a lot about this from our Co-founder and CTO, Koichi.
Once you feel that you've completed a product, it's never going to feel perfect so you need to keep molding it every single day to give it the desired form. This is where clutter could creep in, and keeping things simple and clear needs to be a "peacefully ruthless" process.
Doing all this while working remotely could be challenging and a highly trustful team (like ours ;)) is great. Every single day I learn how a culture of humility works wonders.
Q: Where have you traveled as a digital nomad?
Arpit: I lived in around 40 places in India, Europe, and the United States in 2019. I never imagined I would travel so much in a year.
Remote work isn't common in India and I had no clear path initially so I started working in nearby cafes. Though after some time, I felt in need of a base so I went back to my parent's house and created one. With all the love and the warmth of home, I visualized and made plans to meet all my friends while I started traveling all around India initially.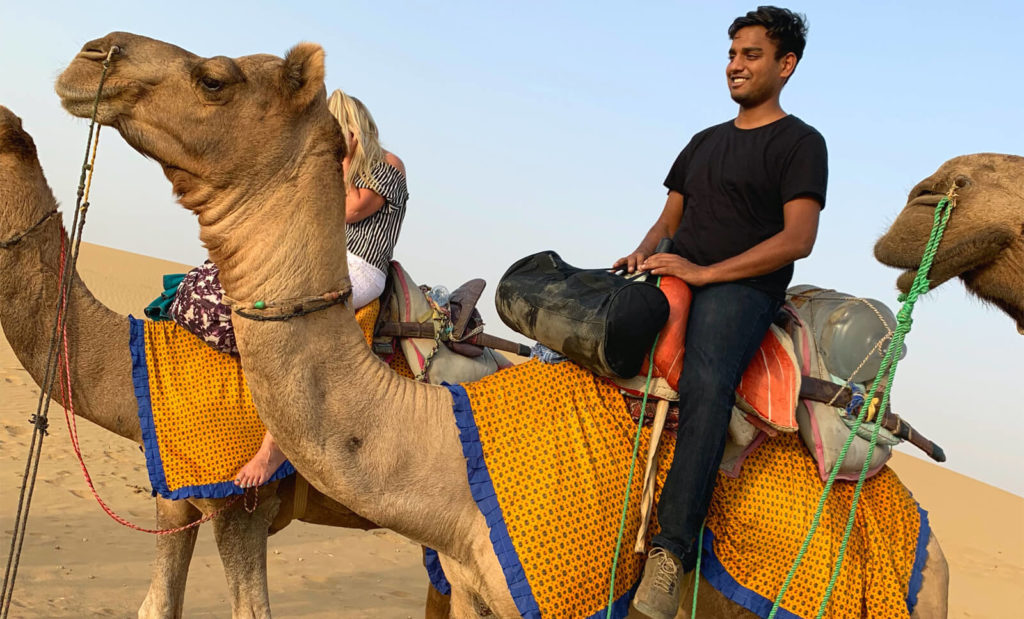 We had our first Anyplace meetup in Amsterdam in January 2019 when I traveled to the EU for the first time. I traveled throughout western Europe and saw beautiful Christmas markets in Brussels, Munich, Berlin, Barcelona, and Madrid.
Some fun stories include visiting a small town in Belarus called Маладзе́чна (Maladyechna) where my friend's grandmother wanted to see how a brown guy looks. I went on to visit Paris and Helsinki thereafter and then visited Sweden and Italy with some friends. Our second company meetup was in Lisbon where we all lived in a co-living space and jumped off a boat on the last day.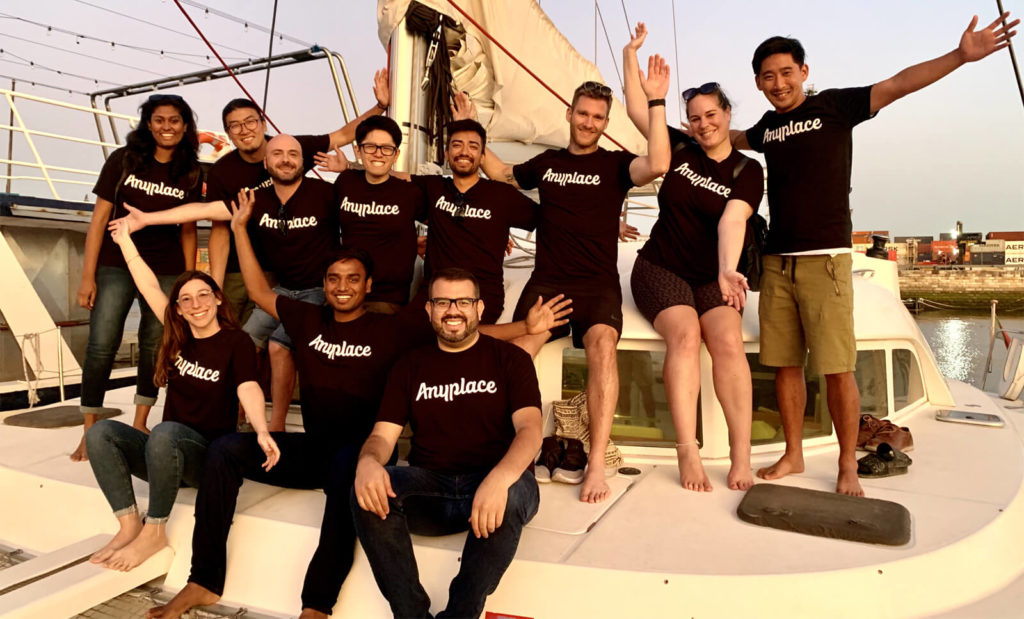 After that, I explored all of the west coast of the United States from Seattle to San Diego. I can say I'm grateful to see all the places the software engineer in me desired to go.
My dream of going inside the Mac wallpaper also came true with a hike at Yosemite. I also thank my friends for inviting me over for lunch meetings at all major tech companies in California. On the other side, it felt strange to go alone and work in Las Vegas, although seeing the Grand Canyon was great.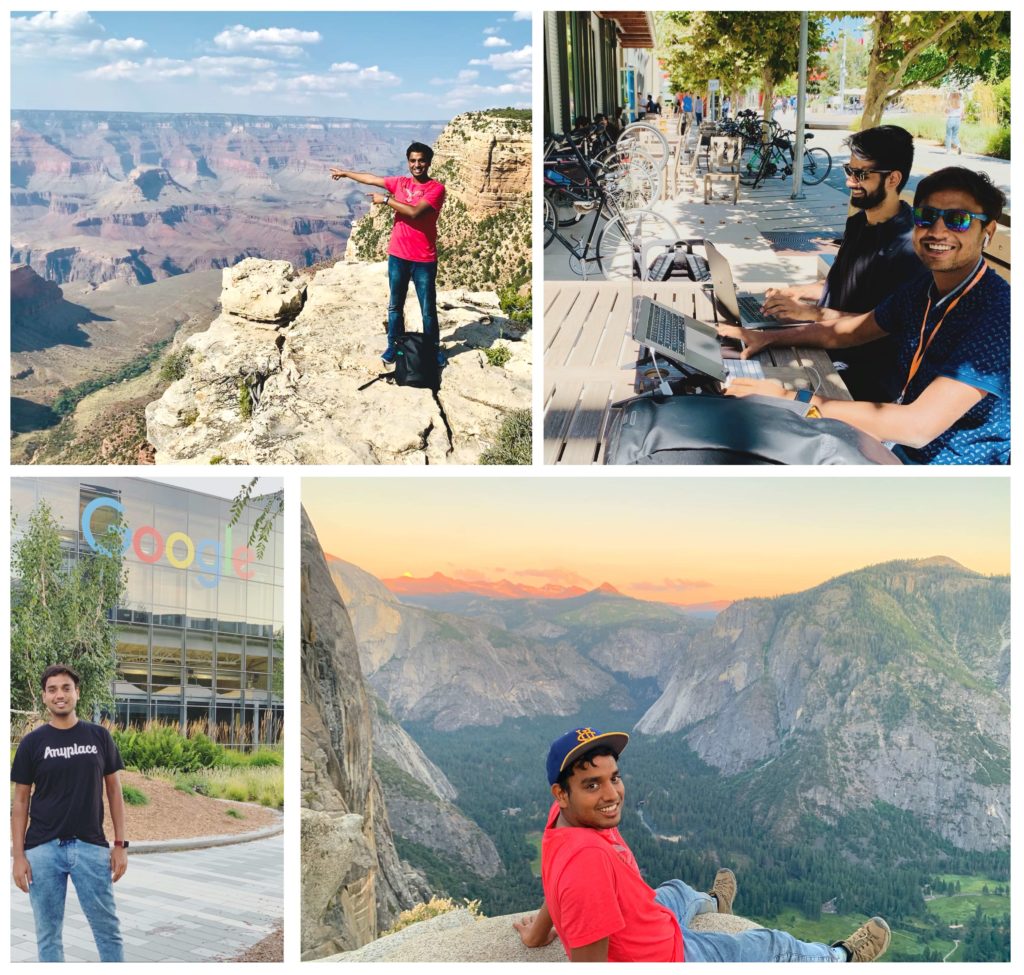 Returning from there, I also got a chance to see South Korea and Hong Kong for a day. All these travels helped me in fulfilling all those travel dreams and in learning immensely about this world and myself.
Q: Where did you stay while you were traveling?
Arpit: I lived in co-living spaces, hostels, hotels, and at times in unique places like a farm. I am grateful to stay with some friends too, learning about each other's lives added a lot of perspectives.
Getting immersed in different cultures of the world made me feel an even closer connection to the product we're building at Anyplace. I truly believe that the nomadic lifestyle is the future.
Q: Where is your favorite place to work remotely?
Arpit: I try not to keep favorites as what doesn't fall under that list might seem unfavorable.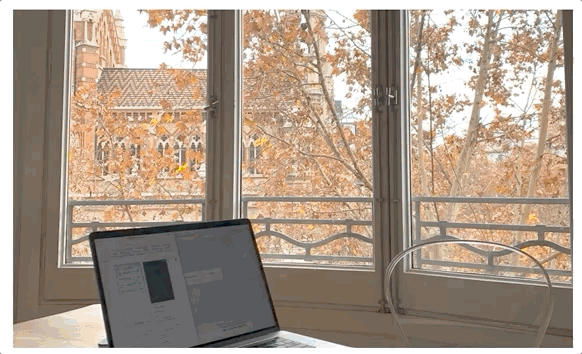 Still, I would say that after testing a lot of places, my childhood study room at my parent's home helped me to be the most creative unexpectedly. A desk, silence, good WiFi, and working nicely for a week in a particular place makes it productive for me now.
Q: What are the challenges and benefits of traveling while working full-time?
Arpit: Traveling while working full-time helps you learn how to work independently and gives you the freedom to completely enjoy everything you do, fitting your schedule around how you work best rather than forcing the other way around.
The greatest challenge and the greatest benefit of remote work are the same — it gets you a first-hand experience of situations and places where people use products and services, something that is impossible to simulate in an office building. The globe is your office, and this freedom challenges you to set up your own work environment and ethics.
Q: What is something you wish you knew before becoming a digital nomad?
Arpit: I wish I knew that too much freedom can become unexplainably painful and tiring.
Looking back, things I considered mundane and took for granted were strong supportive constraints. For example, a routine office desk with coworkers around, fixed lunchtimes, and all those things that we generally take for granted.
Being a digital nomad, having this discipline requires daily effort and unconventional thinking. I learned it the hard way that there is no end to novel experiences and happiness breeds from being completely satisfied with the moment here and now.
Q: What are your future plans as a digital nomad?
Arpit: I'm married now, and the pandemic has given me time to hunker down in Amsterdam and learn "working from home." My wife is working towards landing a remote job and we plan to travel together. Let's see what the future holds for us, but I do know that I'd travel at a slower pace this time.
Q: Do you have any tips for someone getting started as a digital nomad?
Arpit: There are many! Here are my top tips:
There is no perfect form of a digital nomad. It's a lifestyle and things that work for others may or may not work for you. Aim to build the best nomadic version of yourself.
Learn how to work independently and plan an enjoyable process. Feelings and emotions will keep changing as you travel, so your unique enjoyable process will keep the mind stable. Learn how to build and follow a routine – I would suggest learning to plan on a weekly basis.
Plan out your workspaces, food, and WiFi — in detail. Personally, I avoid planning too much to keep flexibility for accommodating the best and enjoying what comes.
Buy good quality headphones and portable equipment to design and carry your favorite office space in your backpack. Work with the best tools you can afford.
Prioritize your daily essentials ruthlessly. Being a digital nomad will naturally teach one to let go of physical and mental things anyway. Letting go of any strong beliefs about a place is also helpful since every place will feel unique to every person.
Build a music playlist that you listen to only while working, since your environment will keep changing, a single playlist will signal your brain to step into the work zone.
Learning inner skills like being grateful, journaling, and deep work will help you every single day.
You will get everything you once wanted, most times in a different form that you imagined. Trust the process and enjoy the journey 🙂
To check out Arpit's work, download the Anyplace app and browse properties located all around the world.