The Pros and Cons of Being a Digital Nomad Straight From the Source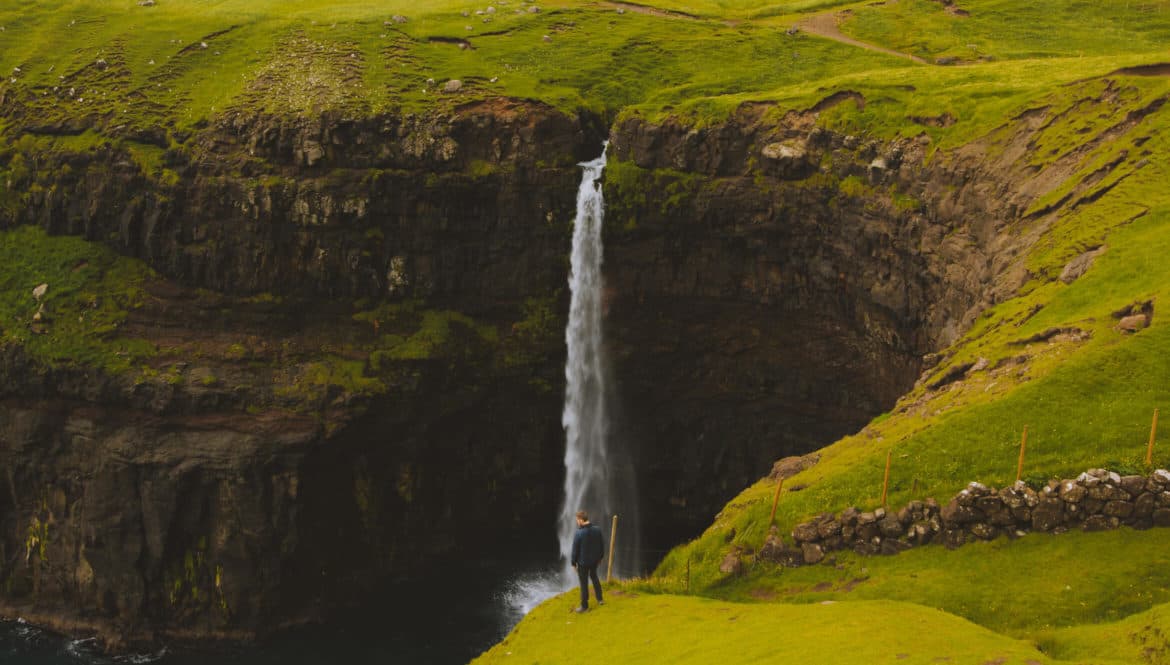 It is only in the last decade that the term "digital nomad" has entered our vocabulary as more people are taking advantage of the freedoms that technology and connectivity allows. This has presented the world with a lifestyle that allows people to live and work wherever they want.
But while the digital nomad lifestyle comes with many benefits, traveling and working remotely presents its challenges.
As an experienced digital nomad who has worked around the world in various roles for the past seven years, I'm well acquainted with the many joys and blessings, as well as the everyday adversities and emotional hardships. Here are the pros and cons of being a digital nomad.
The Pros of Being a Digital Nomad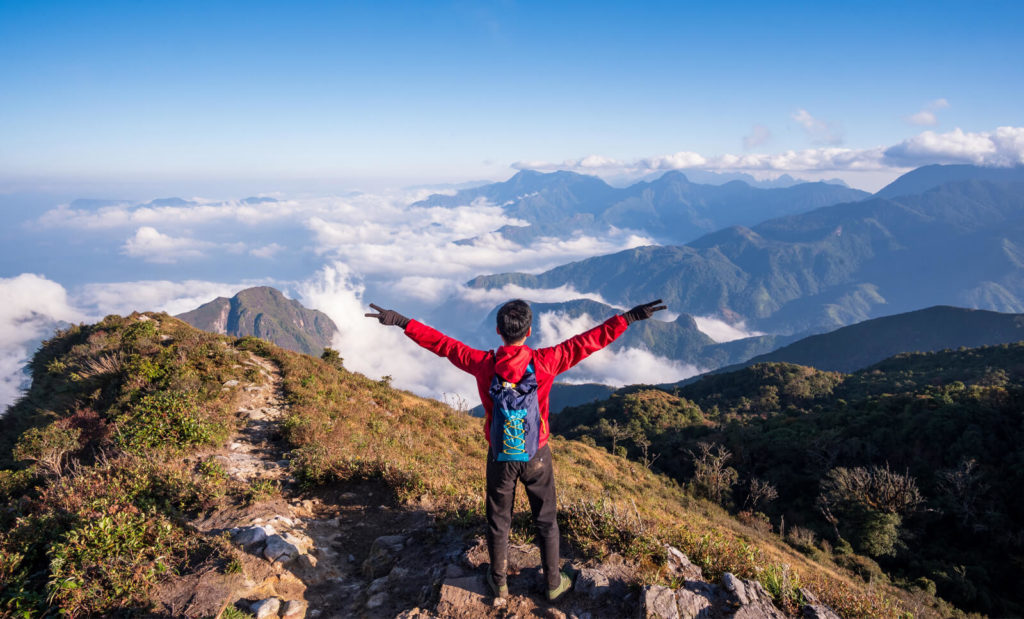 Anyone can understand the advantages of living in any global location without being tied to any specific workplace. Here are some of those attractive benefits of being a digital nomad.
1. Experience the Wonders of the World
It's only natural to at some point find yourself dreaming of visiting the Taj Mahal, hiking in the Himalayas, or taking in the Colosseum and the ancient relics of Rome.
The world has an abundance of natural and human-made sites to visit, activities to enjoy, and cultural experiences to tick off the bucket list. But a slow-paced voyage around the world allows for much more than just the highlights of tourism, as enjoyable as these may be. Spending longer periods of time in a country enables you to fully appreciate local cultures, cuisines, and customs; learn more, and develop meaningful friendships.
2. Follow Your Own Path
One of the luxuries of the digital nomad lifestyle is that you are able to create your own plans and change them whenever you please.
Your first foray into working abroad could begin in southern Mexico, but then plans could change after making new connections and learning of new opportunities in Colombia. While in South America it may be tempting to visit Machu Picchu in Peru then try your hand at dancing tango in Argentina. Others may prefer to spend long months in the south of Italy and immerse themselves in the local culture.
Every digital nomad tells a different story and the journey you take will depend on your own objectives. Every personal account is always fascinating and would not be possible on a short vacation.
3. Meet a Mix of Like-Minded Travelers and Locals
Traveling independently will always provide the opportunity to meet new people from a variety of backgrounds, which will help you in your personal and professional life. It's always great to make new friends that you can enjoy your time with, whether they are other travelers living away from home, or local people that can share useful and interesting insights into their home city or country.
It's often said that people make the experience, and when living abroad there is usually ample chance to engage with local activities, events, and culture, then meet new people in doing so.
4. Take Advantage of the Digital Nomad Scene
Now that the option of working independently is available to more people, there is the opportunity to connect with others and attend special events in more global locations.
In cities like Chiang Mai, Lisbon, and Medellin. there are thriving digital nomad scenes to enjoy. This kind of environment is usually centered around particular coworking or co-living spaces, cafes, or events that are advertised on local groups on Facebook or Meetup.com.
People are often drawn to certain locations by the incubators and accelerators, such as Y Combinator and Idealab. Some countries offer special opportunities for digital nomads, such as Startup Portugal or E-Residency Estonia.
5. Let Your Journey Become Your Inspiration
There is nothing more uplifting than taking a long trip where you can find inspiration and reevaluate your life goals.
If breaking out of your comfort zone doesn't make enough of an impact, then stimulate your creativity even more with new sights, people, and experiences. Your work-life balance as a digital nomad will improve — imagine a weekend spent trekking in the Dolomites, or scuba diving in the Indonesian archipelago.
These kinds of activities outside of work will always ensure the following week is productive and full of ideas.
The Cons of Being a Digital Nomad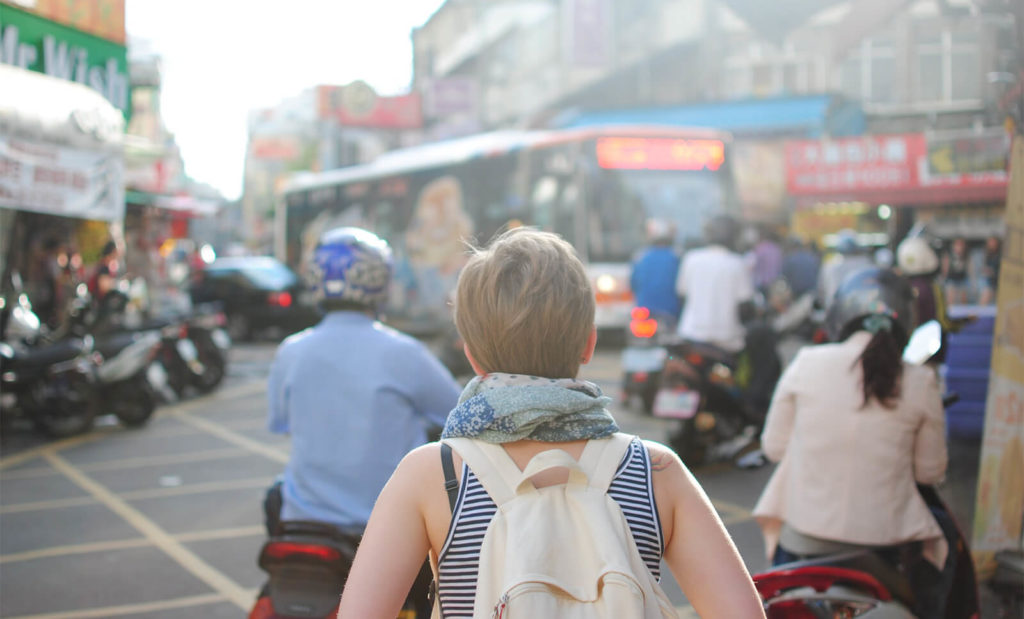 The life of a digital nomad is not without its disadvantages, so it's important to be aware of them before starting your journey.
1. Time Away From Home
It may be hard to admit, but homesickness can be a strain on anyone who is away from their home and familiar territories. You should never underestimate the importance of these emotional connections and be wary of the ways you are affected.
The best way of dealing with this is to maintain strong connections with family and friends from home, keep them informed of your whereabouts and what you are doing. These feelings will lessen over time, but you should allow yourself time to adjust when traveling away from what you know for long periods of time.
2. Acclimating to New Locations
In many ways, unfamiliar parts of the world can present hurdles for digital nomads.
This could be anything from a different climate or cuisine, to weak internet coverage or language barriers. Sometimes travelers realize that certain locations don't live up to their expectations or present difficulties that they didn't anticipate.
The best way to prevent this is to research and prepare thoroughly before visiting, but even so, there are likely to be challenging issues that arise. It's also recommended that you allow a period of time to adjust to a new home and expect there to be potential problems. Overcoming a wide range of cons is all part of the travel experience.
3. Adjusting to Isolation
The new generation of employees and contractors working remotely are likely to come up against one key challenge: feelings of loneliness and isolation.
Most people are used to working and living around others in teams and communities, which is a more healthy and productive environment.
When working and living remotely, try to create a social environment for yourself through local and online networks. Examples of these could be Budapest Digital Nomads, Digital People Barcelona, or Nomad Summit Tbilisi.
Some people are well suited for working independently, but many appreciate the help offered by joining communities. This may be for making friends to go climbing, surfing, or exploring with, or to find useful connections in your professional life. It's also recommended to find excellent coworking spaces where you can work comfortably, meet people, and attend events.
Examples of these could be The Hive in Ho Chi Minh City or Nest in Playa Del Carmen. In digital nomad hubs around the world, coworking spaces are usually at the center of the community.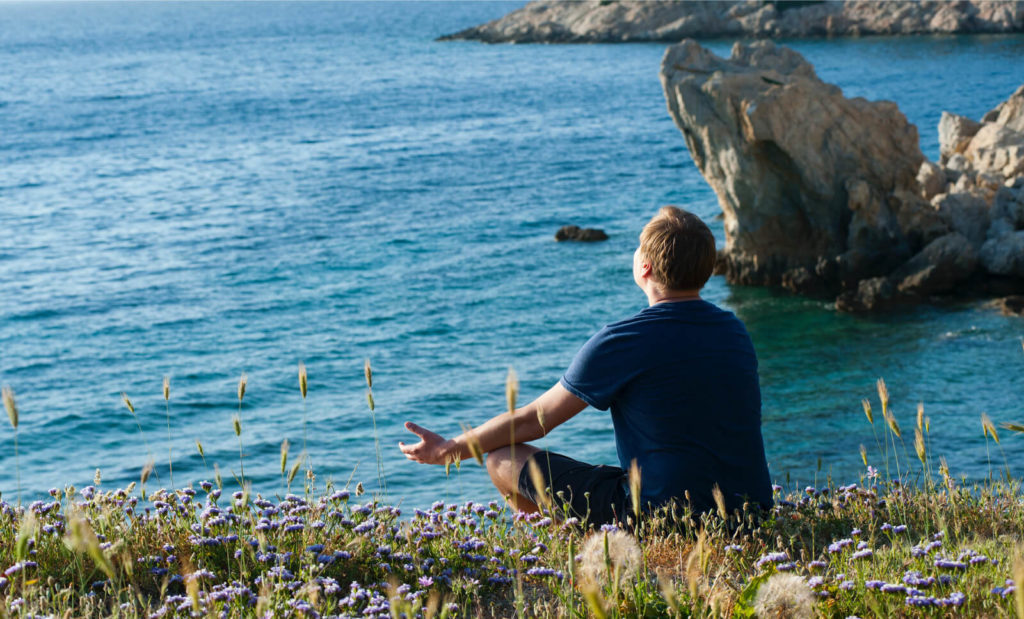 As a long-term digital nomad, I believe that the pros outweigh the cons when it comes to the digital nomad lifestyle.
In my own experience of living and traveling around the world for more than a decade, life has always been enjoyable, educational, and rewarding. There are always more places to visit, cultures to learn about, and communities to immerse myself in. Traveling and living as a nomad is beset by frequent trials and tests, but overcoming these on a regular basis provides valuable life lessons.
Life on the road may not be for everyone, but all people can find inspiration and learn about themselves through breaking boundaries and creating their own destiny.
---
Where to next? Find flexible month-to-month rentals across the globe on Anyplace.