Partner Spotlight: Vico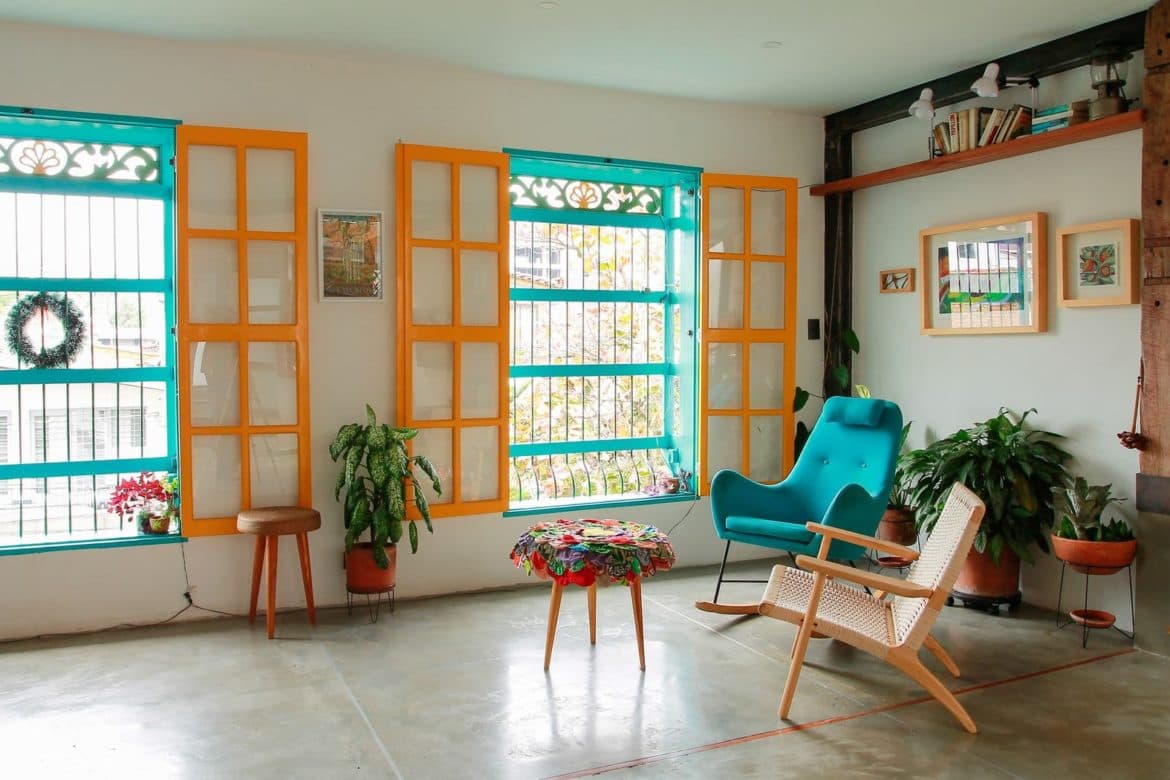 Our mission is to make a world in which people can live anyplace, and simply put, we wouldn't be able to do that without our terrific partners. They help us expand our flexible-term housing options across the globe, in turn, giving you more places to explore and live. That said, we feel they should get some love!
So, we're going to aim the spotlight back on our partners from time to time; to share a bit about their company, the destinations where their properties are located, and some photos of the co-living spaces, furnished apartments, and extended-stay hotels they've added to Anyplace.
This week, we're extending our gratitude to Vico, a partner that has provided more than 200+ affordable rooms in Medellín and Bogota, Colombia!

At VICO we have a mix of German and Colombian culture. The Startup was founded in 2018 in Medellin, Colombia, by 2 Germans who detected an opportunity to help students and young professionals find their shared housing. Today, VICO is made up of an international team that loves to help people in their arrival in a new city. We work hard every day to become the largest intercultural community in the world.
Vico in Medellín
As the second-largest city in Columbia, Medellín sits in the center of the Andes Mountains in South America. From natural beauty to arts & culture to delicious comida colombiana (Colombian food), the "City of Eternal Spring" seems to have something for everyone.
It's quite a green metropolis, with huge trees, grassy walkways, and rivers all thriving right alongside architectural gems like the Metropolitan Cathedral of Medellin. And trendy cafes and bars, restaurants and eateries, apartments, and offices are all set amongst the backdrop of rolling green hills and mountains. Beauty abounds here, in quiet areas and in busy neighborhoods.
The weather rocks, too. The year-round average temperature of 72 degrees Fahrenheit in Medellín, so you can pack light and leave your parka, boots, and scarves at home!
Vico in Bogota
Bogota has become an economic powerhouse of Colombia and boasts a thriving economy, culture, art, culinary landscape, and gorgeous, vibrant landscapes. It's one of the most beautiful cities in South America, full of friendly, hard-working people, and plenty of things to do.
It's the third-highest city in the world in regards to altitude—8,675 feet up—which means no matter where you are in the Bogota you'll be able to see beautiful, lush, green mountains in every direction. And if you're into adventure, many sightseeing companies offer guided eco-tours that take you right into the mountains to enjoy the dense forests, gorgeous waterfalls, and fresh air.
---
Where to next? Find flexible month-to-month rentals across the globe on Anyplace.
Bogota
Colombia
Medellín
Vico