Partner Spotlight: UOTEL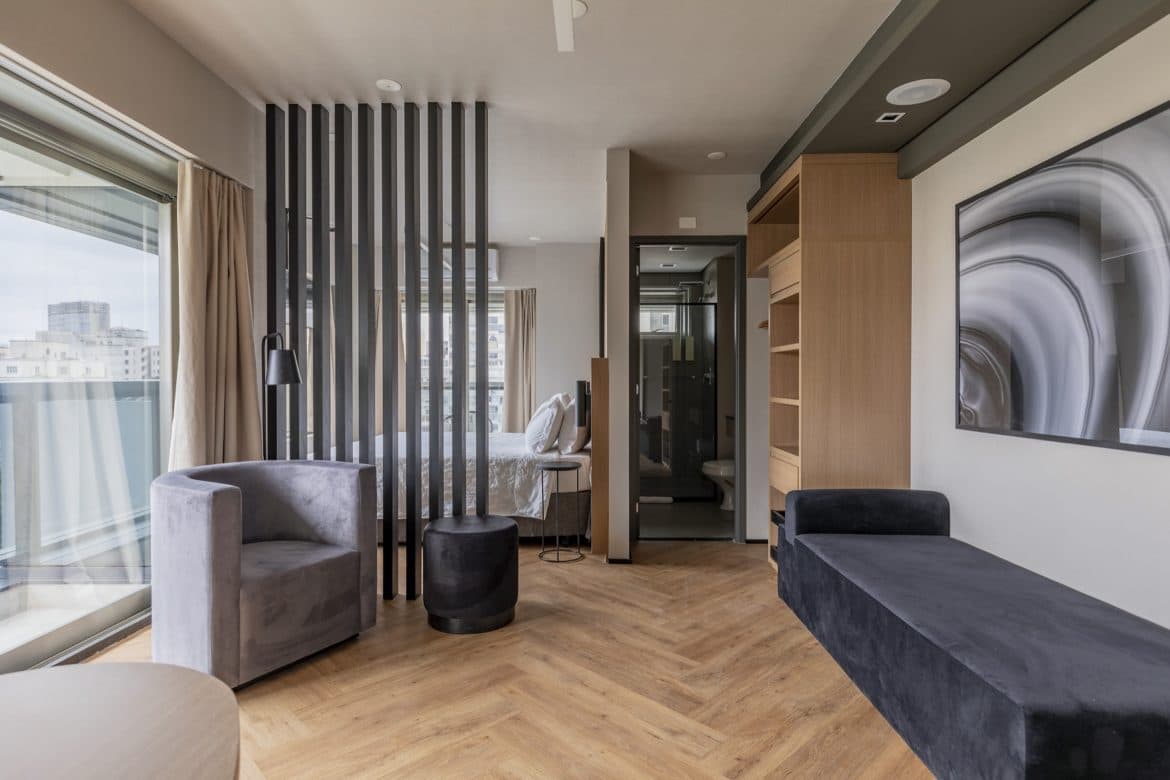 Our mission is to make a world in which people can live anyplace, and simply put, we wouldn't be able to do that without our terrific partners. They help us expand our flexible-term housing options across the globe, in turn, giving you more places to explore and live. That said, we feel they should get some love!
So, we're going to aim the spotlight back on our partners from time to time; to share a bit about their company, the destinations where their properties are located, and some photos of the co-living spaces, furnished apartments, and extended-stay hotels they've added to Anyplace.
This week, we're extending our gratitude to UOTEL, a partner that has provided chic and affordable rooms in Brazil.
UOTEL claims their locations are niether a hotel or a simple apartment—"Nem um hotel, nem um simples apartamentos." It's true, they're definitely a best-of blend of both worlds. You get all of the conveniences of a hotel, but with the interior stylings of a modern apartment. And when it comes to amenities, we're talking about gym access, crystal-clear pools, and rooftops with stellar views!
UOTEL in São Paulo
As Brazil's largest city, São Paulo has become the center of culture, commerce, and tourism for the country. Millions of visitors arrive each year to witness events like Fashion Week, the Art Biennial, and the Pride Parade. It's also known as a city that never sleeps—São Paulo is famous for its nightlife, with most of the clubs and bars only getting popular post-midnight with after-parties lasting until dawn.
There's natural beauty to enjoy, too. Ibirapuera Park is a green oasis amidst the urban jungle. About half the size of Central Park, it is the most visited urban park in South America and a favorite amongst photographers.
We're thrilled to share that Uotel has supplied Anyplace with numerous rooms in desirable areas all over this Brazilian metropolis—like Sé, Luz, and Bela Vista. Take a look at a selection below, and hit the link at the bottom to view the rest.
---
Where to next? Find flexible month-to-month rentals across the globe on Anyplace.