Partner Spotlight: June Homes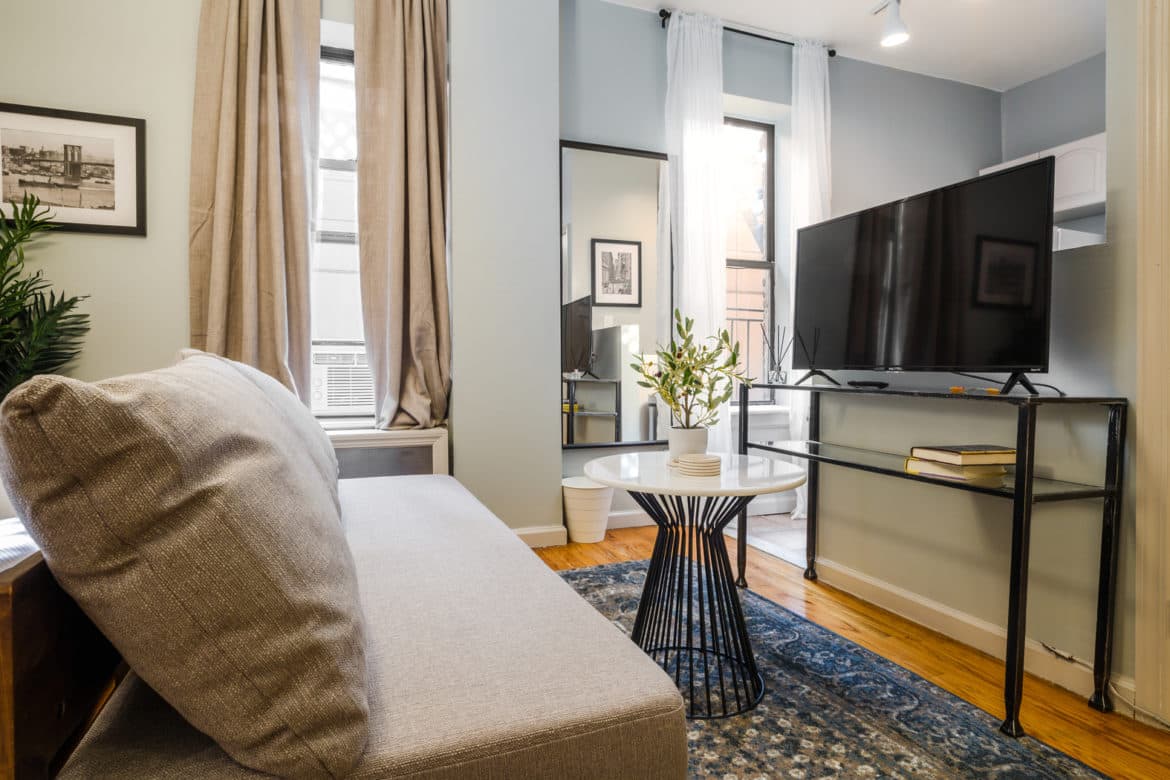 Our mission is to make a world in which people can live anyplace, and simply put, we wouldn't be able to do that without our terrific partners. They help us expand our flexible-term housing options across the globe, in turn, giving you more places to explore and live. That said, we feel they should get some love!
So, we're going to aim the spotlight back on our partners from time to time; to share a bit about their company, the destinations where their properties are located, and some photos of the co-living spaces, furnished apartments, and extended-stay hotels they've added to Anyplace.
Today, we're featuring June Homes, a partner with fully-furnished and unfurnished, turnkey apartments with locations in Boston, Los Angeles, New York City, San Francisco, and Washington DC.
June Homes' mission is to make renting an apartment as easy and stress-free as possible. All of their homes are fully furnished and include Netflix/HBO, monthly delivery of home supplies, WiFi, and utilities for $125-$200/month.
June Homes in New York City
As the United States' largest city, there's a reason why New York City is coined the city that never sleeps. The fast-paced and lively city has some of the world's most iconic museums, entertainment, and landmarks. More than 8 million people call it home and it's a hub to many Fortune 500 companies as well as innovative startups.
More than 500 million students attend a college or university there and the city can boast about being home to some of the nation's top schools like Columbia University, New York University, and Barnard College.
June Homes has supplied Anyplace with apartments in trendy and popular neighborhoods all around New York City—like Chelsea, Hell's Kitchen, and Upper East Side. Browse through a selection of properties available now, and click the link at the bottom to view the rest.
June Homes in Washington D.C.
Beyond the politics and suited up lobbyists, Washington D.C. offers a vibrant food scene, and diverse art and cultural attractions. From the month-long cherry blossom festival in the springtime to the year-round offers for bottomless brunches, there's a reason why people from all over the world flock to DC.
If you choose to stay in this iconic city, you'll find that here are endless things to do like attending concerts, shopping, art galleries, and plenty more. Plus, being situated in Washington D.C. means you're within a few hour's drive to other major hubs like Baltimore, Philadelphia, and New York City.
June Homes has provided Anyplace with apartments in happening neighborhoods all around Washington D.C.—like Columbia Heights, Logan Circle, and Capitol Hill.
---
Where to next? Find flexible month-to-month rentals across the globe on Anyplace.
Anyplace Partners
june homes