How to Find Budget-Friendly Off-Campus Housing Alternatives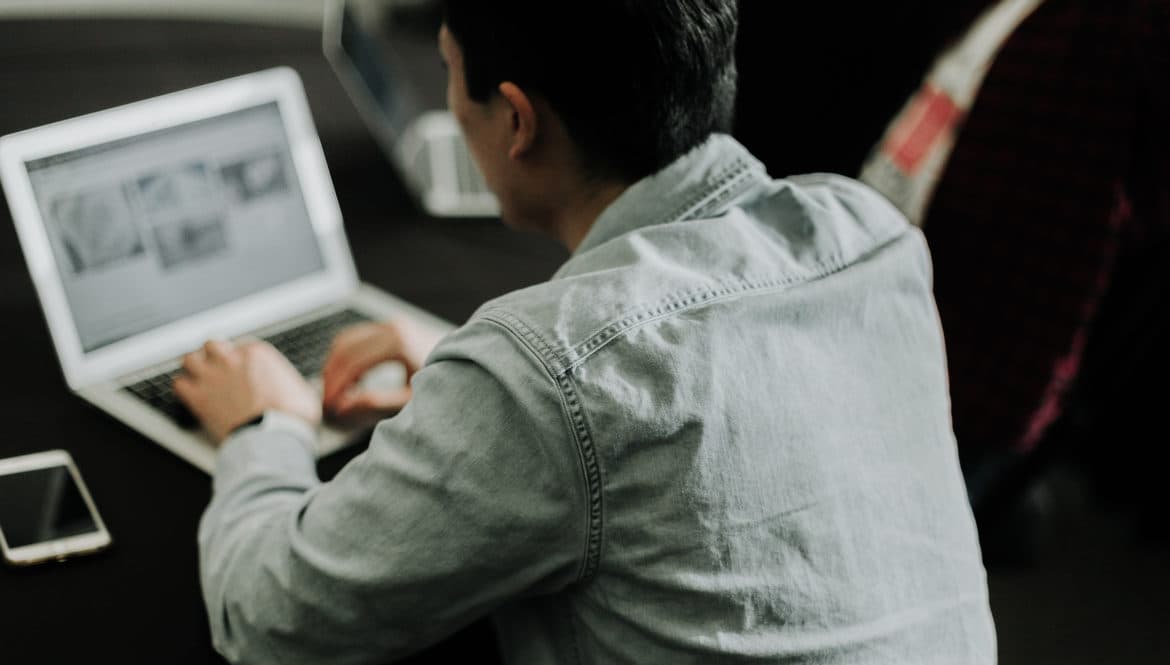 You've championed the college application process, thought carefully about where to enroll, and chose a major that suits your strengths. But before you hit the books, it's time to make another big decision — where will you live?
In the wake of COVID-19, colleges and universities have introduced new health guidelines, but let's face it: dorms aren't designed for social distancing.
Whether you're a first-year student or an upperclassman, there are plenty of off-campus housing options that will keep you focused and safe without breaking the bank.
What are off-campus housing options?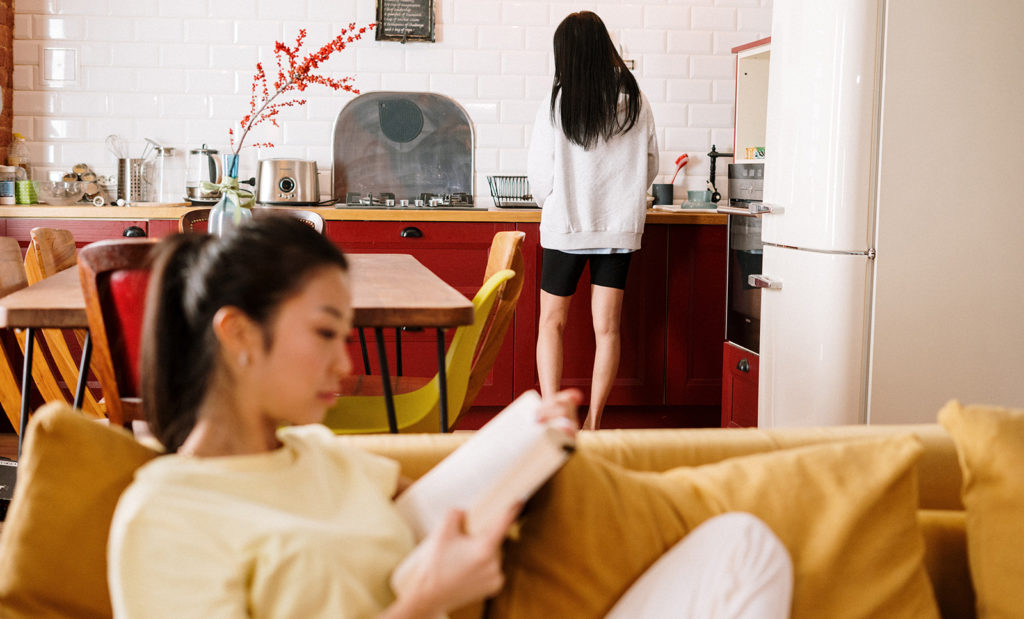 If you're not interested in campus housing, there are many off-campus housing alternatives in major university cities like Boston, San Francisco, and Austin. And better yet, they're month-to-month and don't require a lease. That means you don't have to worry about paying rent during the summer months when you're not enrolled in classes.
Furnished apartments
We get it — outfitting an apartment with new furniture and appliances isn't pretty for your budget. Luckily, there are plenty of off-campus and student housing options that are fully furnished all the way down to the bedding, kitchen supplies, and interior design.
This is a great option if you're looking for a private, fully-furnished room, but are open sharing a kitchen, bathroom, and common space with one to three roommates.
Co-living spaces
Avoiding on-campus dorms doesn't mean you need to leave the social aspect of communal living behind.
Co-living spaces offer work-friendly environments with high-speed internet for students who are looking for a quiet place to study, with the added bonus of a community of fellow students, creatives, entrepreneurs, artists, and professionals. You'll share resources and common spaces with fellow co-livers, and can opt for a private or shared bedroom.
Co-living spaces are available in major university cities and nearly all options include housing-related bills and utilities in the monthly payment.
Co-living spaces are increasing their health and cleaning procedures in a response to the pandemic, too. Some co-living spaces are limiting or banning outside guests, and many have increased their cleaning frequencies with daily maid services.
Extended stay hotels
If you never thought you could afford to live in a hotel as a student, think again.
Extended stay hotels offer private furnished rooms with amenities that typically include a kitchen, free WiFi, and cleaning services. Rooms are discounted at a weekly and monthly rate, so don't be discouraged by nightly prices. And the longer you commit to staying, the better rate you'll find.
If you're looking for a private and quiet space without roommates or community distractions, an extended stay hotel could be the perfect option for you.
What are the benefits of living off-campus?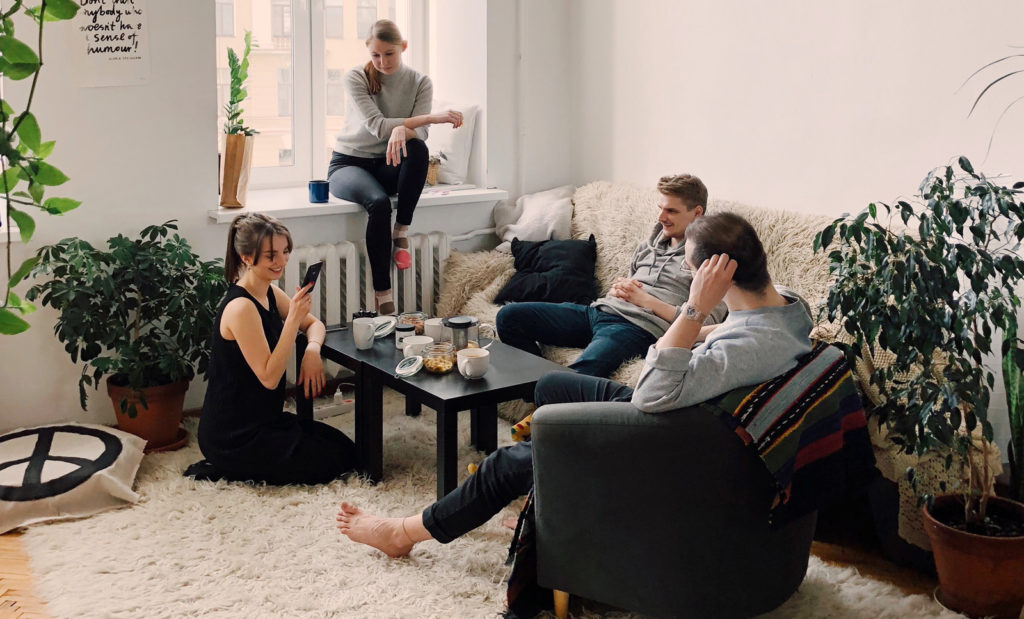 More than 60% of college students choose to live in off-campus housing. Beyond the option for a quiet space to study, off-campus housing has many benefits that campus housing and dorms can't offer.
Prevention of COVID-19 spread
While the Centers for Disease Control and Prevention (CDC) offered guidance for student housing in a response to the pandemic, such as disinfecting common areas and wearing facial coverings, it's hard to ignore the realities of dorm living. With students arriving from all different risk zones and living in close proximity, social distancing is nearly impossible.
Off-campus housing alternatives offer private rooms, daily cleanings, and fewer people to help combat the spread of the disease.
Your own space for studying
Crowded libraries and coffee shops can easily be distracting. Many off-campus housing options have a quiet space to study without interruption. For example, many co-living spaces offer coworking spaces with fast-speed WiFi, meeting spaces, and even free coffee.
Live more independently
Living in on-campus dorms means that you likely have to follow strict rules such as meeting curfews, restricting overnight guests, and following quiet hours. While off-campus housing typically has general rules about using common spaces, having pets, and keeping the noise down, dorms are typically more restrictive.
How to pay for off-campus housing?
Off-campus housing can be less expensive than on-campus housing, but if you're relying on financial aid or scholarships to cover your housing, read the fine print to see what they cover.
For example, the Free Application for Federal Student Aid (FAFSA) will cover off-campus housing in your offered housing allowance. Additionally, if you have a 529 plan, housing is considered an education expense, but there are limits depending on your enrollment status and circumstances.
You can also use student loans to cover your housing expenses, but keep in mind that you'll pay it back with interest. And if you've been awarded a scholarship, reach out to your scholarship provider to ask if they will cover expenses outside of your tuition.
How to find off-campus housing?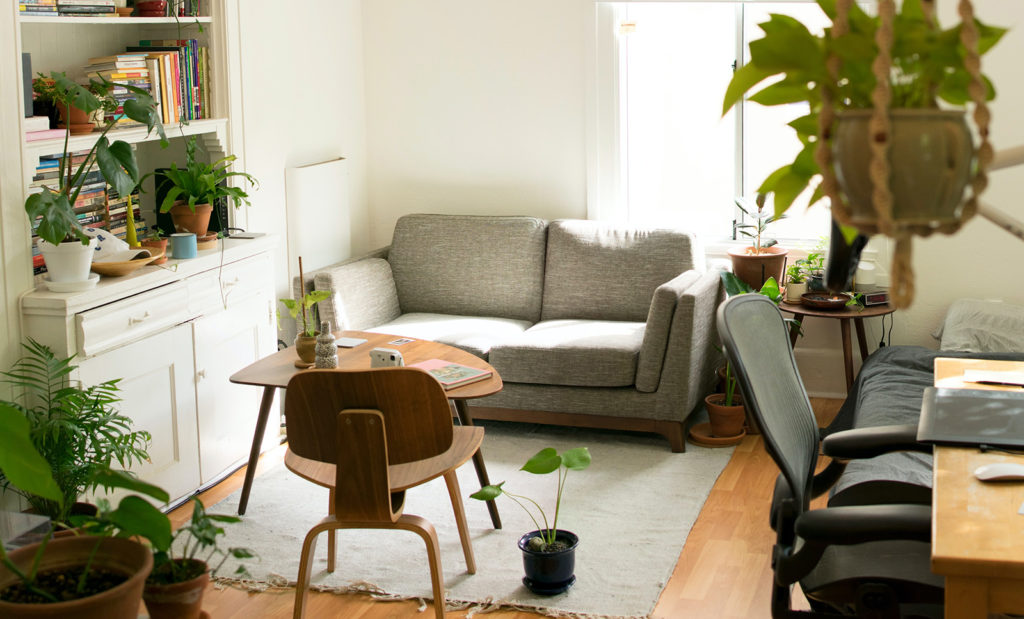 You can find off-campus housing options through Anyplace, which provides month-to-month options so you don't have to sign a year-long lease. Some benefits to choosing your housing through the platform include:
No more roommate interviews: Sometimes finding someone to share your housing with can be more difficult than landing a place. Book the property you want on the website without sourcing a roommate — if it's shared, we'll find one for you.
Leave your nagging landlord behind: No more coordinating or answering to a relentless landlord. You move in and we'll handle the logistics for you.
Say goodbye to monthly bills: Nothing is worse than trying to convince your roommate to turn off the heat for a lower utility bill. All utilities are included in your rent.
Never sign a traditional lease: If you won't be near campus on your summer break, don't fret. All properties are month-to-month, so you can decide how long you'll stay.
Choose your move-in and move-out day: Avoid the scurry of move-in and move-out day, and choose the times you'll arrive and depart.
Manage everything online: You have the freedom to control your stay online.
Our student discount—$100 off
When looking for off-campus housing, consider your lifestyle, budget, and most importantly, what type of housing will support you to be the best student possible.
If you're interested in a fully-furnished apartment, extended-stay hotel, or co-living space, book through Anyplace and get $100 off your first month with the code EDU100. 
Note: The offer is only for first-time customers and expires on 10/31/2020.
---
Where to next? Find month-to-month rentals across the globe on Anyplace.
coliving
off campus housing
student housing