What it's Like to be a Digital Nomad in Chiang Mai, Thailand
Spend just one day meandering the streets of Chiang Mai, hopping in and out of coffee shops, spending time at a coworking space, or riding a scooter, and you'll encounter several digital nomads and travelers. The sprawling (but cozy) Thai city has become a hub, a mecca for remote workers from all over the globe. And for good reason. 
The city charms newcomers with its concoction of local culture, a smorgasbord of food, inspiring attractions, vibrant nightlife, and to top it off, Chiang Mai caters to the digital nomad with a plethora of coworking spaces, speedy internet, flexible-term accommodation, and vast remote-work community. 
The low living cost paired with a never-ending list of things to do and places to see keeps expats, digital nomads, travelers, and retired folk returning to the stunning city. 
What can you do here? Read on to find out the top 10 attractions in Chiang Mai. 
But Why Chiang Mai?
First things first: let's take a more in-depth look at Chiang Mai and why you'll want to consider checking out this city:
1. The Welcoming Digital Nomad and Expat Community
Don't worry. You'll become friends with Thai locals, too. But the vast digital nomad community will undoubtedly envelop you! Expect to meet other like-minded individuals at coworking spaces or via the numerous Chiang Mai-centric Facebook groups such as Digital Nomad Coffe Club or Chiang Mai Digital Nomads.
You can also meet more digital nomads at the numerous coworking spaces in Chiang Mai! If you're on a budget and a newcomer, I'd suggest checking out C.A.M.P, which stands for Creative and Meeting Place. You don't need to pay for a membership like most coworking spaces, but you do have to pay for WiFi. Just buy a meal for $1.50, and you'll get access for two hours, then hop in a meeting room, and work away—and hopefully, you will meet someone while you're at it. 
2. The Low Cost of Living
You can opt to choose a daily lease for around $13 a night, a short-term lease for between $200 to $500 a month (for below-average or average rooms), or you can find a coliving space, which will include all of your amenities! Plus, you can eat super cheap, but super good (and authentic) Thai food for under $2! Other things to consider: 
Chiang Mai encompasses a diverse food culture, one that will please those with dietary needs or Western cravings. 
The Thai city has exceptional WiFi.
Expect to find a lot of coffee shops spanning the area (some of the best include: Ristr8to Coffee, Rustic & Blue, Saded Cafe).
.The nightlife in Chiang Mai tends to captivate (just think of all you can do: watch Muay Thai fights, experience a traditional Khantoke dinner, party on Nimmanhaeman Road).
Not convinced Chiang Mai is meant for you? Don't give up yet. Take a look at the following top 10 attractions and we think you might just change your mind.
Top 10 Attractions in Chiang Mai
Chiang Mai boasts of numerous must-see attractions, but the following destinations and activities definitely stand out. 
1. Marvel at Wat Phra That Doi Suthep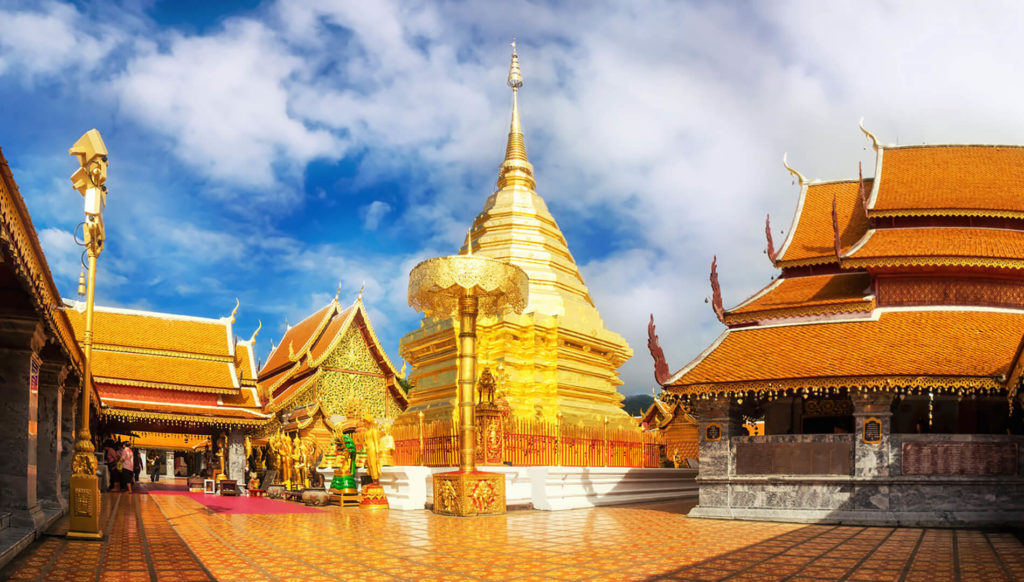 Thailand comprises of many, many temples, but one of the most notable spiritual structures sits high on Doi Suthep mountain in Chiang Mai: the Wat Phra That Doi Suthep. This towering temple, layered in gold, offers spectators and locals a glimpse of Lanna culture, which harks back more than 700 years. 
Be sure to set aside some time to meander the temple. Another piece of advice? Wear modest clothing—cover your knees and your shoulders. You can visit the temple at any time between sunrise and sunset (6 am to 6 pm).
2. Check Out the Night Bazaar
Get ready to barter the night away! During the day, Chang Klan Road looks like a normal road, but during the night, the area adopts a whole new bustling persona. Spend the night strolling and admiring the many knick-knacks, clothes, and handmade items. The lively culture alone makes the night bazaar a must-do activity.
You can choose to go every single day, year-round if you wanted to. Not that you would, but I'm just saying that you could. 
3. Drink Coffee at the Cat Cafe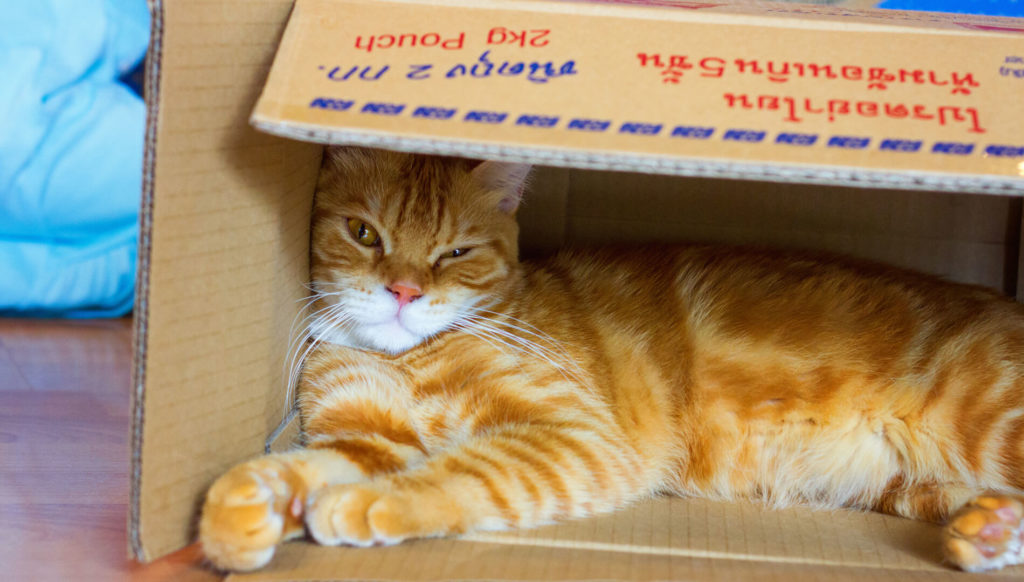 The coffee shop, otherwise known as Catmosphere, will have you reveling in cuteness! If you need a little pick-me-up through a tough work week, it's definitely recommended to go here for a little animal therapy. You'll love the decor dotting the walls, too. They have pictures of cats in UFOs! 
During busy days, you can only stay for two hours, but that's definitely enough time for an animal fix, right? Expect to pay a little more money here than at a regular, cat-free cafe.
4. Bask in Nature at Doi Inthanon National Park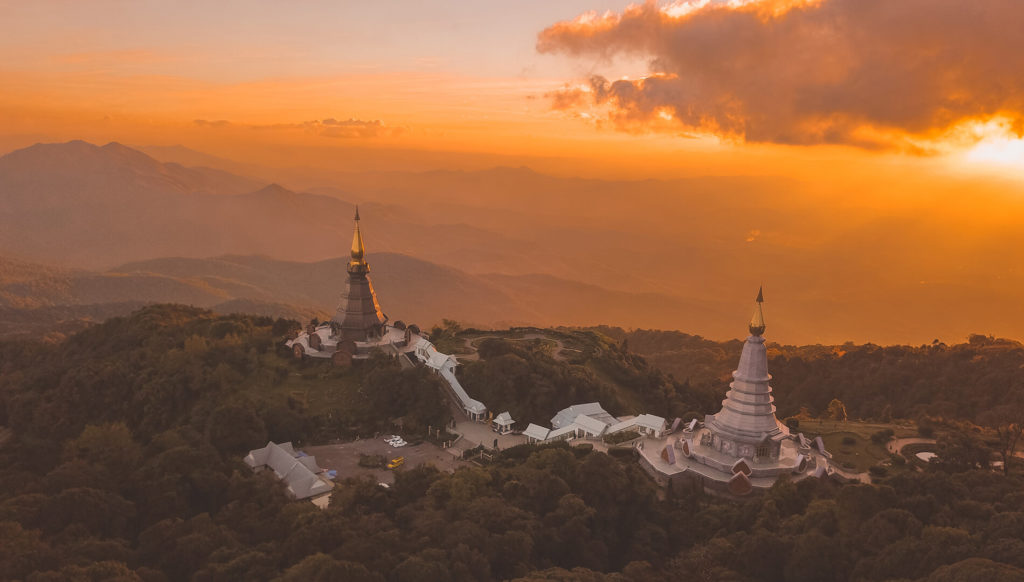 Doi Inthanon National Park: where architectural masterpieces and nature collide to create a fairytale dreamland. Nature lovers can hike the mountain, which is the highest in Thailand, by the way, with the help of a guide for 200 baht. 
Keep in mind that the trail is closed from June 1st to October 31st, but you can always walk another area of the park or visit the villages dotting the area.
5. Ride a Songthaew
You can't leave Chiang Mai without hailing a songthaew! Watch the city fly by you as you sit on a bench in the back of a covered-up truck. Just remember that songthaew's go on specific routes, so make sure you're going in the right direction before you hop on board. Once you know your route and the cost, you'll be able to hop on without confirming price and whatnot with the driver. 
Either way, songthaew's give you a chance to admire the scenery via an authentic Thai public mode of transportation. And they're cheaper than tuk-tuks.
6. Meander Chiang Mai's Old City
Spend an afternoon meandering through Chiang Mai's Old City, where you'll encounter historical wonders: temples, ancient walls, and quaint shops. It's easy to wander the area on foot. If you don't know which temples to check out, consider stopping by Wat Phra Singh, Wat Chedi Luang, and Wat Phan Tao.
7. Experience a Khantoke Dinner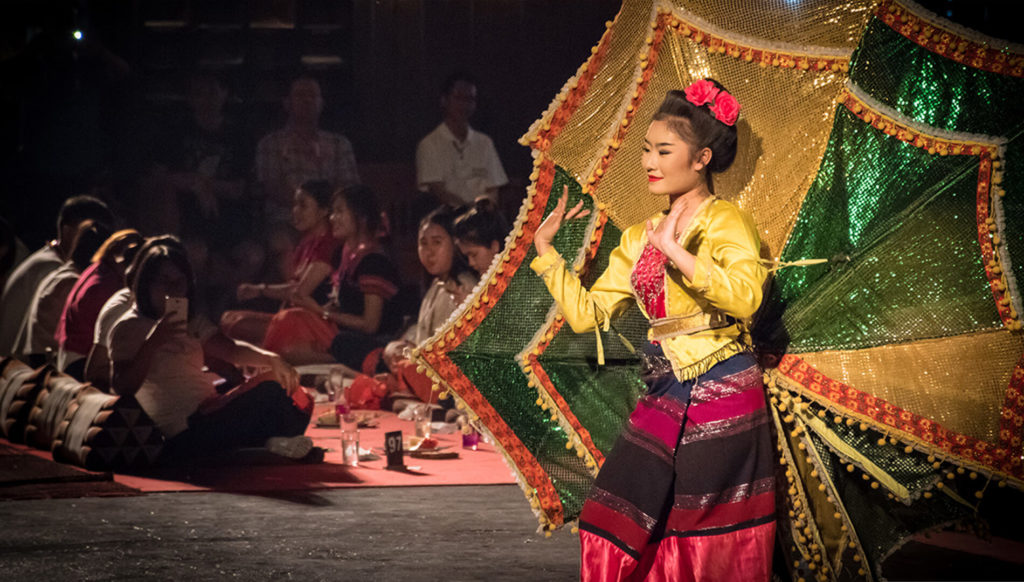 Looking for something to do at night after a long workday? Catch a glimpse of true Chiang Mai culture at a Khantoke dinner. Expect to munch on authentic Thai food while you watch dancers perform traditional dances! The entire experience will make you fall more in love with Thai culture.
8. Go Down San Kamphaeng Road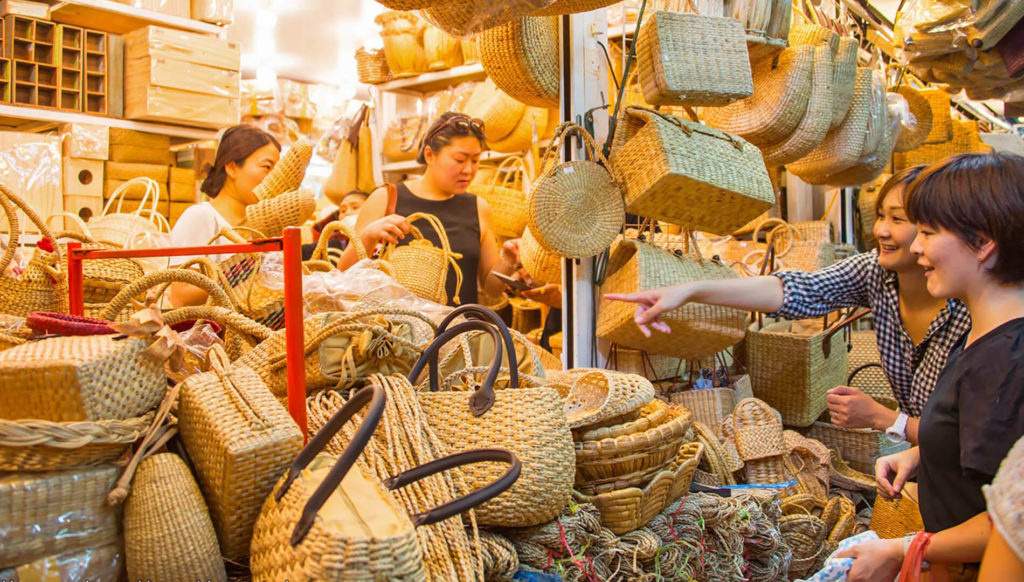 Do you love arts and crafts? If so, you'll love San Kamphaeng Road, which is also known as the Handicraft Highway! While you walk down this road, you'll come across carvings, sculptings, pottery, silverware, to name a few. You may not know this, but apparently, Chiang Mai has the best cutlery in all of Thailand. 
9. Spend a Day at Chiang Mai's Grand Canyon
Escape Chiang Mai's happy city vibes for an equally as happy, but more relaxed experience at The Canyon. And don't forget to bring your bathing suit. The staggering rock formations have been divided by sparkling blue water, making Chiang Mai's Grand Canyon a perfect sunny day getaway.
10. See the Karen Long Neck Tribe
Get to know the different aspects spanning Thailand's culture by visiting the Karen Long Neck Tribe in Mae Rim, a small village just outside of Chiang Mai. Spend the day marveling at how the tribe goes about their everyday life. Keep in mind that they make a living by selling items to tourists, so bring some cash along. 
It's recommended to visit this area with the guide. Plus, your guide can always translate questions that you may have for the Karen Long Neck Tribe.
Did we miss anything? Tell us about your favorite Chiang Mai experience in the comments below! 
---
Where to next? Find flexible month-to-month rentals across the globe on Anyplace.
chiang mai
destination guide
digital nomad destinations
digital nomad lifestyle
digital nomad thailand
Freelance writer and globetrotter—Kelsey will only travel and work in places where she can watch hockey online (basically anywhere in the world). A content writer since 2017, she covers topics related to being a digital nomad or hockey.
You may also like