What Makes Medellín the #1 City for Digital Nomads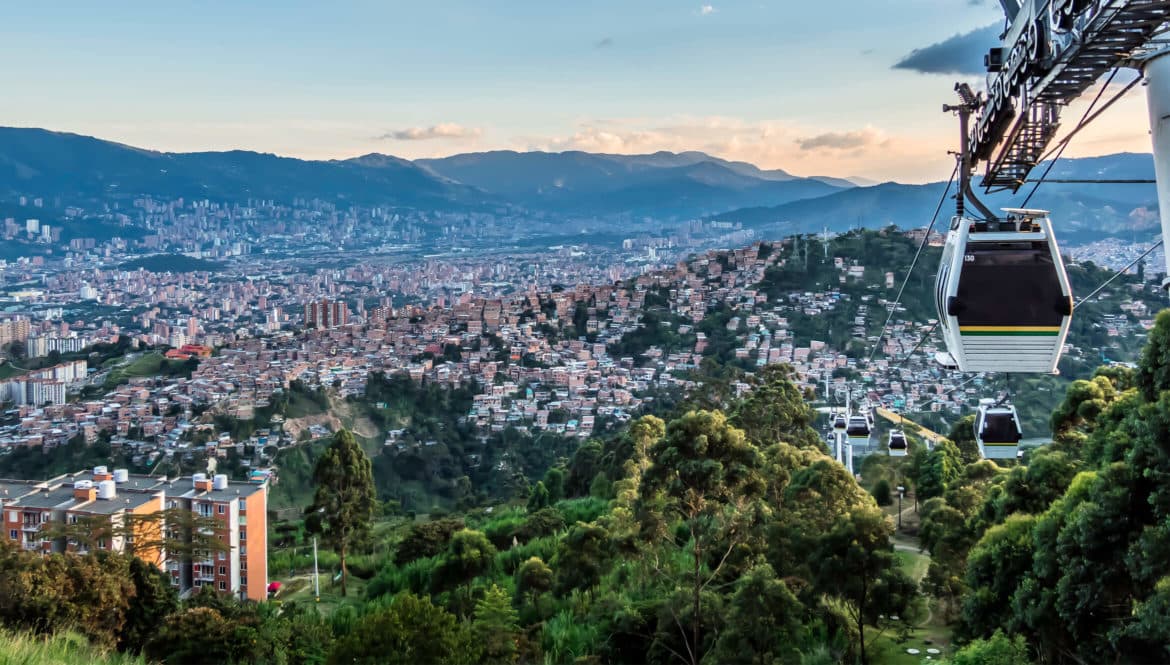 It is not so long ago that Medellín was best known for narco crime, and the notorious cartel leader and billionaire, Pablo Escobar. The city gained a reputation in the eighties and nineties as one of the world's most dangerous places. However, this has all changed more recently, as the crime rate has fallen dramatically in Colombia. The country has also become more politically stable since a peace agreement was reached after decades of civil conflict.
Medellín, the county's second-largest city, has seen a remarkable transformation in the last few decades, which began with shrewd urban planning and public transportation programs. A new metro system was introduced, along with trams, buses, cable cars, and escalators that connect the remote barrios on steep hillsides. These mobility programs have reduced poverty and crime and made the city much safer for visitors.
From before the days that it was plagued by crime, Medellín had already been known as a place of entrepreneurial freedom. Unfortunately, this may have been one of the things that allowed crime to take control, but now this has been overcome and the innovativeness lives on.
In 2013, it was named Innovative City of the Year by Wall Street Journal and in 2019, the city became one of ten winners of the UNESCO Learning City Award. Medellín has become a hotspot for adventurous digital nomads, and there are many contributing factors that make it the best place in the world for working remotely.
A Wide Selection of Coworking Spaces
The most popular areas for nomads to live are El Poblado, Laureles, and Envigado, although Envigado is less affordable. Coworking spaces are concentrated in these areas, though there are many to be found throughout the city. Day passes are priced at around 30,000 pesos ($8 USD) with a range of offers for weekly and monthly packages.
In Laureles, La Casa Redonda is a good choice for creative entrepreneurs, and there are regular events, such as workshops, barbecues, and yoga classes. Another option is FrendaColectivo, which is more focussed on community and collaboration.
In Poblado, traveling nomads can find familiar coworking franchises such as Selina and WeWork, both of which provide a reliable and stylish space, along with all of the usual modern conveniences. For a cozier option in Poblado, Ofizen Siembra is a comfortable and beautiful space that offers a great range of social events.
NODO is another excellent choice for coworking, and sites can be found in Laureles, Poblado, and Envigado, though Envigado is the best. It has an excellent working atmosphere, affordable day passes, and the first-day pass is free.
Great Cafés to Work From
Some prefer to work from cafés than coworking spaces, or even alternate between the two. Many of the coworking spaces, like Selina, have their own cafés or refreshment areas, but sometimes it is good to have a change of scene. Establishments in Medellín can usually promise a strong internet connection from between 10 and 20 Mbps, and sometimes up to 100 Mbps. In a country that is renowned for its coffee, it's hardly surprising that Medellín has an impressive range of sophisticated and comfortable cafés.
Café Revolucion is one of the best options in Laureles, they serve excellent coffee and baked foods, they have strong Wi-Fi and lots of power outlets. There are regular events and live music, and there are now two different venues in Laureles. Café Cliche is another stylish option in this part of town, with events and a great atmosphere, while Naturalia Café has fast internet speeds and great food options.
Pergamino has two locations in El Poblado, both are large spaces with great food and coffee, and the choice of indoor and outdoor seating. Other Poblado favorites are Velvet, an easy place to work from with a comfortable atmosphere, or Urbania, a cozy place with excellent coffee.
In Envigado, Cocolatte Café has specialty coffee and excellent Wi-Fi, and Andres Bakery also serves great coffee, baked food, and is open until late. For a quaint historical setting and garden, El Café de Otraparte is open until late and even offers free yoga classes on Sundays.
Fantastic Digital Nomad Community
Life as a digital nomad can bring with it the challenges of isolation. This is why it's often better to head for places with vibrant communities where it is easy to connect with others in the same situation. Medellín offers this in abundance, and professional travelers are easily able to network and socialize at events and meetups. Coworking spaces and cafés hold regular events and activities, oriented towards business or pleasure.

There are also Facebook groups like Digital Nomads Medellín to share with others and various Medellín groups on Meetup.com. There are many ways to become involved in the local Medellin community, which can help in growing a new enterprise, finding business opportunities, or simply making friends.
Incredible Year-Round Weather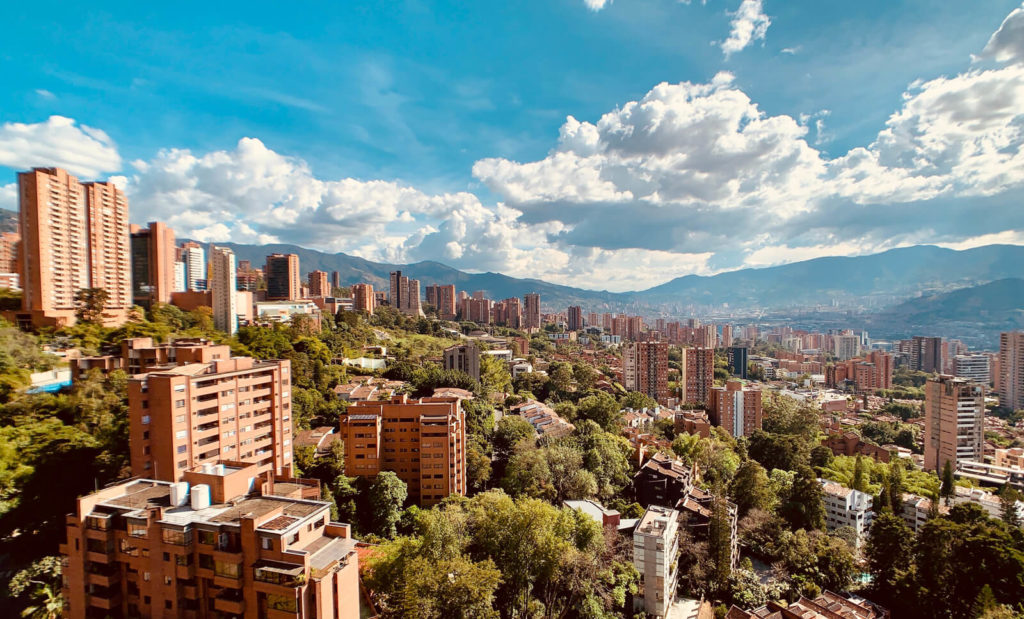 When working in distant locations around the globe, it often seems that the climate is either too cold, too hot, too wet, or too humid. Medellín seems to have found the perfect balance, and it is known as the City of Eternal Spring for good reason. The city is in a tropical zone but it sits in the Andes mountains at an elevation of 4,905 feet (1,495 meters), which affords it a temperature range between 59° and 82° Fahrenheit (15° and 28° Celsius). The temperatures stay constant all year round at an average of 72° Fahrenheit (22° Celsius) so there is no need for air conditioning or heating. There is a rainy season from August to November, but usually, the rain doesn't last for more than a few hours.
Low Cost of Living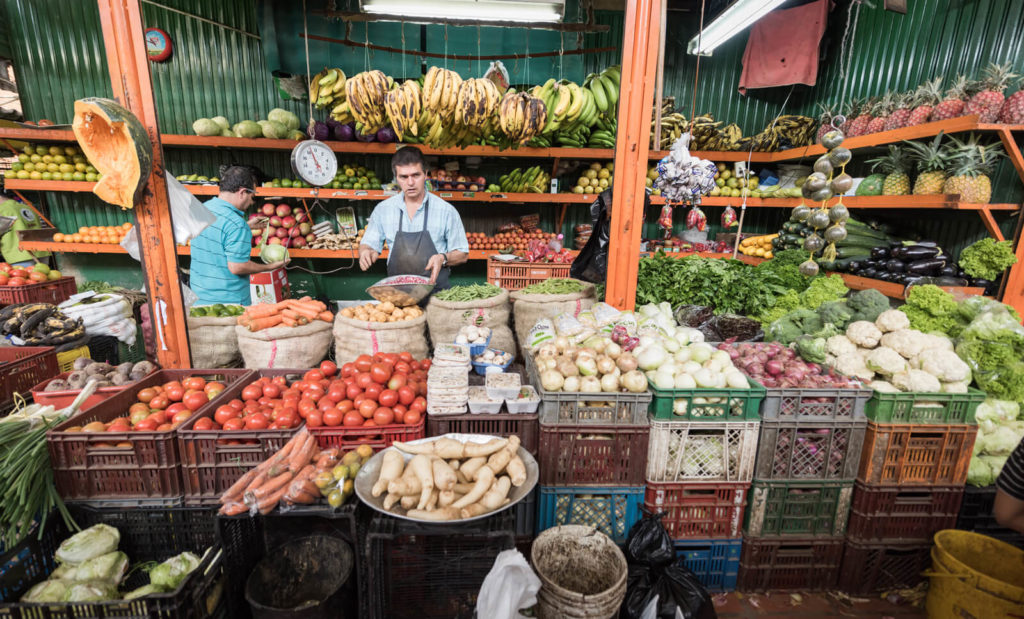 In general, the cost of living in Medellín and Colombia is low, certainly when compared with North American or European countries. Prices for accommodation depends on the part of town, with Laureles as the most affordable. El Poblado is still within range for digital nomads on a budget, while Envigado is more expensive. Rooms in shared apartments start at around $250 per month, while studio apartments usually cost from $500 per month. Those with the available budget can enjoy luxury apartments with extra space, housekeeping, and stunning views.
Eating out can be very cheap, with budget meals at local restaurants typically priced around 8,000 pesos ($2), while a meal at an international restaurant could cost between 20,000 and 30,000 pesos ($5 – $8). Supermarkets can be expensive, so shopping at local markets is often a better idea, where the produce is at its freshest. Public transport is very cheap and journeys on the bus or metro cost no more than 3,000 pesos (80 cents). Taxis and taxi apps, such as Uber and Cabify, are also readily available and come with low prices.
Many Attractions to Choose From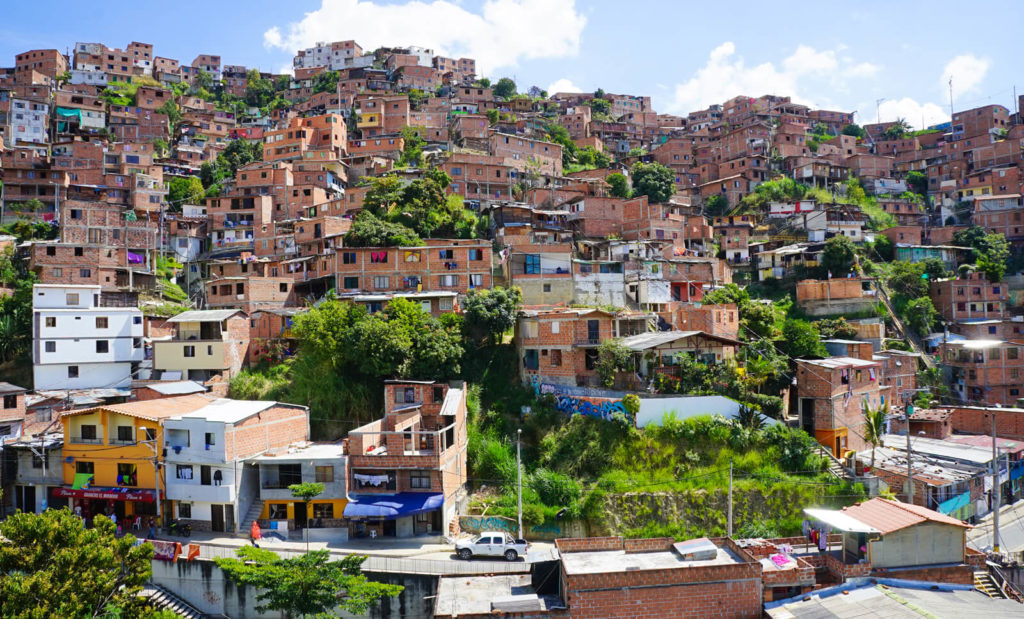 Medellín is a modern city that boasts an excellent choice of world-class restaurants, gyms, swimming pools, and yoga studios, offering a very comfortable lifestyle for the visitor. It is a very green city, with many beautiful parks to spend time walking, enjoying nature, or taking a picnic. These include the Jardín Botánico which has a central lake, wild birds, and iguanas.
The city still remembers its troubled past, and this can be seen in the Museo Casa de la Memoria, which tells the story of the civil conflicts in the country. Another somber reflection is felt in the Birds of Peace sculpture, which had been destroyed in a bombing at a public concert in 1995, causing the deaths of 30 people. In an act of defiant remembrance, the original bird was replaced, with an additional sculpture bearing the marks of the bombing.
These were both created by the world-famous artist from Medellín, Fernando Botero, whose exaggerated caricatures of people are to be found at the Plaza Botero in El Centro. Another explosion of creativity is at Comuna 13, the neighborhood that was formerly owned by the Medellín cartel and was at the center of violence. Since 2002, the walls have been brought to life with incredible and colorful murals that have transformed the area with a full spectrum of images and styles of expression. Visitors can go on a guided tour of street art, buy food from street vendors, and soak up the atmosphere.
Other areas of cultural interest include the Parque de los Deseos in El Centro, an area that has an interactive museum, an open-air cinema, a university, concert halls, cafés, and restaurants. Also in El Centro is the Museo de Arte Moderno (MAMM), with collections of Columbian and international artists. Those that find themselves in Medellín with a day to spare will have many things to experience, from sightseeing and performances to dance classes and an energetic nightlife.
Many Excursions Outside of the City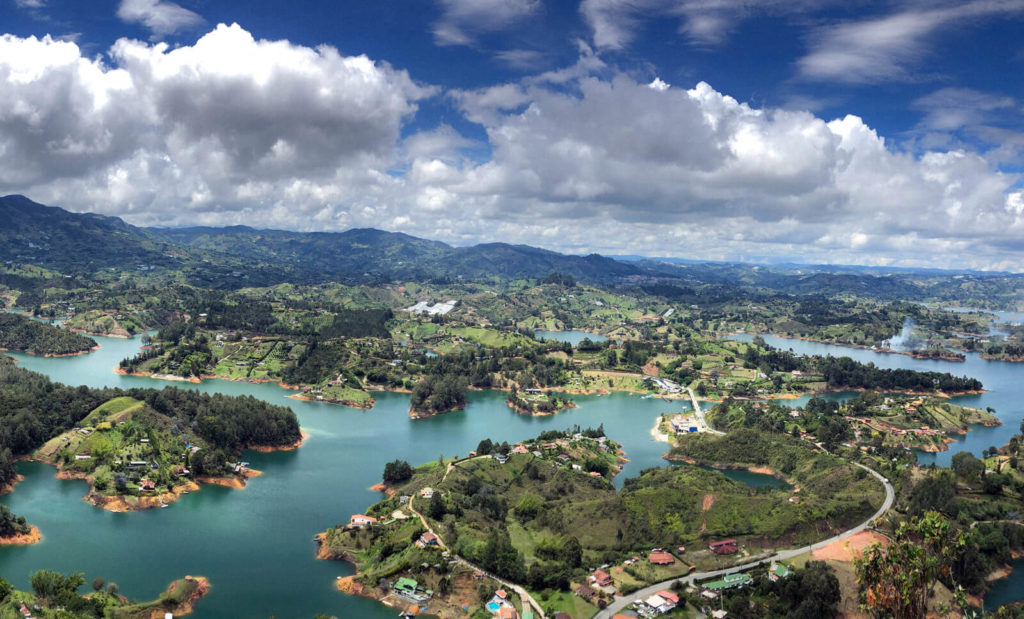 The city of Medellín sits in the Aburrá valley with amazing views of the mountains from most parts of the city. When the weekend arrives many of us think of exploring the surrounding countryside to make the most of the gorgeous scenery and activities on offer. In this respect, Medellín does not disappoint, and visitors can take part in hiking, paragliding, climbing, rafting, kayaking, and aerial rope slides in the area around the city.
A popular excursion for visitors and residents of Medellín to make it to Guatapé, a picturesque town located next to a large reservoir. Here they can enjoy watersports on the lake and climb La Piedra del Peñol, the Rock of Guatape, a sheer mountain of rock that rises up vertically from the ground.
In the region to the south of the city, coffee enthusiasts can learn more about their favorite beverage. In places like Jardín and Sabaneta, it is possible to visit cafés, coffee plantations and mills, and ecological parks. An option to the east of the city is Santa Fé de Antioquia, a historical town with displays of colonial architecture, a flower farm, and an annual flower festival.
There are many things that make Medellín a great place to live or spend an extended period of time. It has an exuberant atmosphere and creative energy, while also being comfortable and affordable. It is conveniently on Eastern Daylight Time (EDT), and the tourist visas make it possible for most visitors to stay for six months without leaving the country. The tap water is drinkable and there is a good range of excellent food available. It is not at all surprising that Medellín tops the charts of best places for digital nomads, and if you haven't tried it out then perhaps it's time to make it your next destination.
---
Where to next? Find flexible month-to-month rentals across the globe on Anyplace.
Colombia
digital nomad tips