Long-term Visas For Digital Nomads [Updated: 2021]
Discover seven destinations that offer visas to digital nomads to help them assimilate into a new culture and make a new home.
Many countries around the world are realizing the benefits of inviting gainfully employed digital nomads otherwise concentrated in the tech capitals of the world. While the digital nomad strives to enjoy a better quality of life at a reduced cost, their presence can also stimulate the local economy without taking away local jobs.
If you're keen on moving to a new country and living there beyond the threshold 90 days, here are a few options to consider:
Portugal
Why: Mild winters and hot, sunny summers, it's difficult to beat Portugal's climate. There's a delightful coastline, plenty of adventure sports and outdoor activities, great coffee and wine, and a bustling nightlife. Long ignored due to noisier neighbors, Portugal is a quieter travel destination that offers plenty to see and do. A digital nomad must spend some time in Porto, Lisbon and the Alentejo coast.
The Details: Portugal issues a temporary resident visa for independent workers and entrepreneurs for a period of up to 5 years and tax breaks for upto 10. The main documents are proof of income from movable or immovable property, or intellectual property, or financial applications. Digital nomads can apply for a D7 visa after proving regular income. The monthly income must be higher than the national minimum wage (600€/month x 14 months). If you have dependent family members, this figure rises and you have to consider +50% for the wife and +30% for each child. Processing fees: 90 euros.
Learn more: Portugal Visa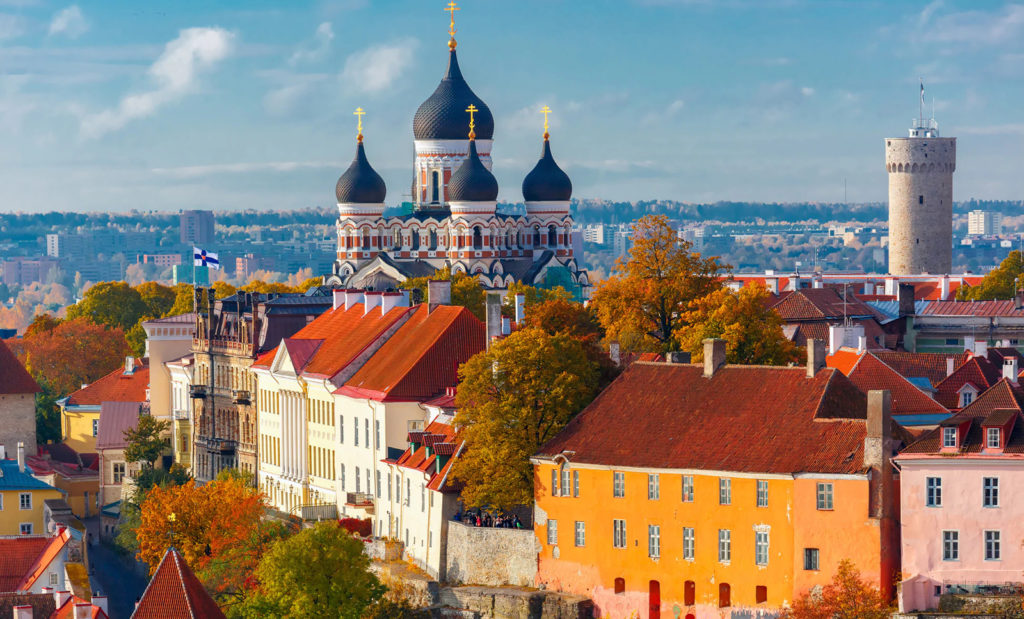 Estonia
Why: The small baltic country is a charming destination. Tallinn, its capital city looks like a well-preserved medieval city, while a large part of the rest of the country is lush green. The country was occupied by multiple foreign powers and today the streets and buildings offer a rich glimpse into the past. There are plenty of art museums, churches, medieval towers, art nouveau buildings and palaces to enjoy.
The Details: Recently, Estonia's government approved amendments to the Alien Act to allow the creation of a digital nomad visa. This visa allows digital nomad internationals, mostly in the field of technology, finance or marketing, to live and work in Estonia for a year.
To become an e-resident, you have to apply with a motivation statement and a 100 euro fee. The Estonian Police & Border Guard Board will conduct background checks and will notify you when the process is complete. Process: 6-8 weeks.
Learn more: Estonia Visa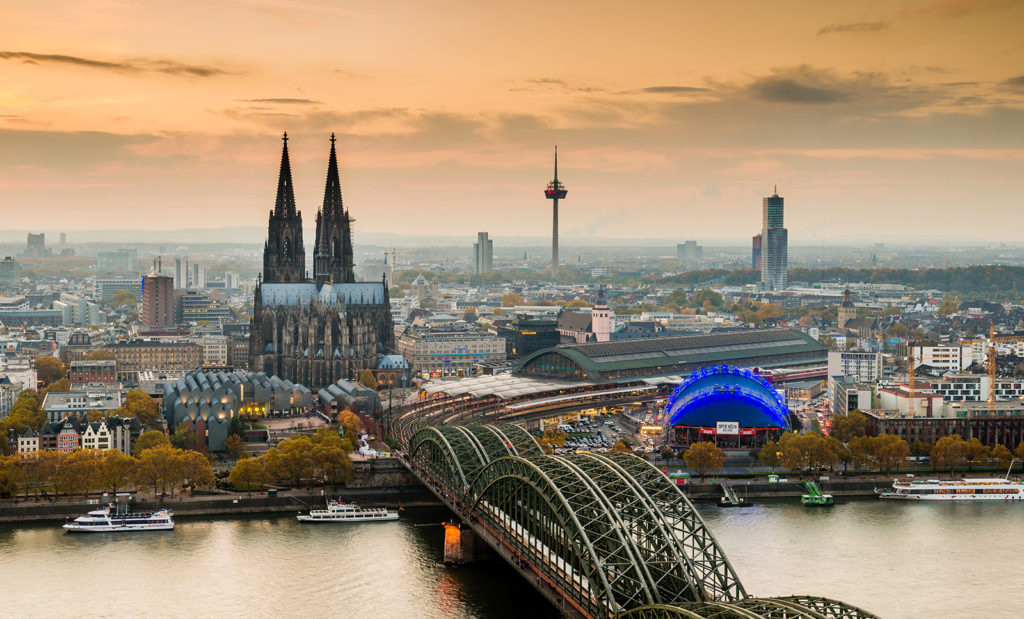 Germany
Why: Germany offers a variety of experiences even for a discerning traveller. From its many modern cities to expansive, gorgeous countryside, Germany has plenty to keep you occupied. With a large English-speaking population, plenty of cultural events, Oktoberfest, and the grand Berlin nightlife, Germany is an intelligent choice for a digital nomad.
The Details: Germany offers a "freiberufler" visa for digital nomads. It is typically granted for three months but can be extended into a residence permit of three years. But to qualify, your profession must be listed under liberal professions which are healthcare, law, tax and business counseling, scientific/technical or linguistic and information-transmitting.
If granted, you will also have to pay tax based on your freelance activity. Remember to apply 3 months in advance from your planned travel date. The fee: 60 Euros.
Learn more: Germany Visa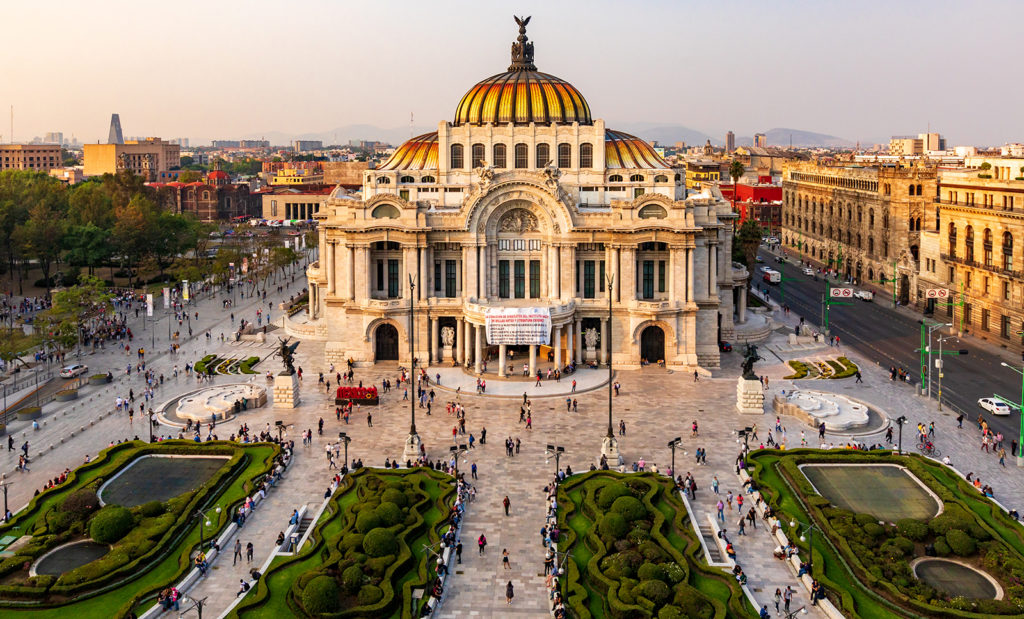 Mexico
Why: Mexico is a truly diverse destination with a range of climates and local conditions. From deserts, beaches to jungles, there's an expansive natural terrain to rely on when the computer screen seems too bleak. Mexico is also an affordable travel destination with plenty to do: from sightseeing, enjoying music, and of course—to the local food.
The Details: The Mexico visa is issued for one year but can be extended for three years. To qualify, you will need to provide "documents proving that you had a monthly income of over $1,620 USD over the last 6 months or a bank account balance of over $27,000". The visa processing fees is 129$.
Learn more: Mexico Visa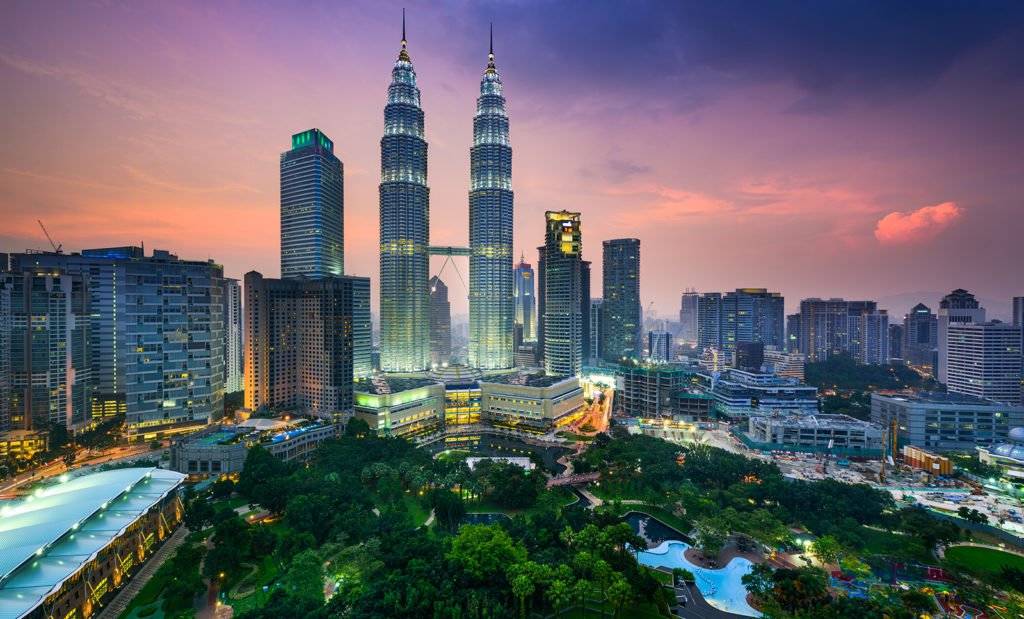 Malaysia
Why: Malaysia is home to a multitude of Asian nationalities and cultures. Apart from bustling cities and a cosmopolitan urbane life, Malaysia has beautiful tropical jungles, islands, and natural monuments for adventure seekers. There's also plenty of art and history to keep mundaneness away.
The Details: Malaysia is a great base for digital nomads and entrepreneurs looking to expand their network. Malaysia is running a new program where a new entrepreneur can apply for a one year's residency by submitting a business pitch deck. This must include your proposed business idea, market opportunity, and plans in securing funding. You must also submit a 3 months personal bank statement with a balance of RM50,000. Fees: $600.
Learn more: Malaysia Visa
Czech Republic
Why: Compared to all other European countries, Czech Republic is the most affordable. It also has an abundance of breweries, history steeped its many castles, and a cosmopolitan culture. Prague, its capital, is also centrally located which means that most of Europe is accessible through an overnight train journey. Great location. Great beer. Loads of history and culture. A top digital nomad destination.
The Details: Czech Republic offers something called the zivno visa which is a year-long business visa for digital nomads.With this long term visa, you can stay for a year. Apart from the common visa documents confirming your identity, you also need documents confirming that you have sufficient financial resources: 110,000 CZK ~ $4,633. But there's a catch: To get this visa, you will also have to plan for housing in advance and present your lease as proof.
Learn more: Czech Visa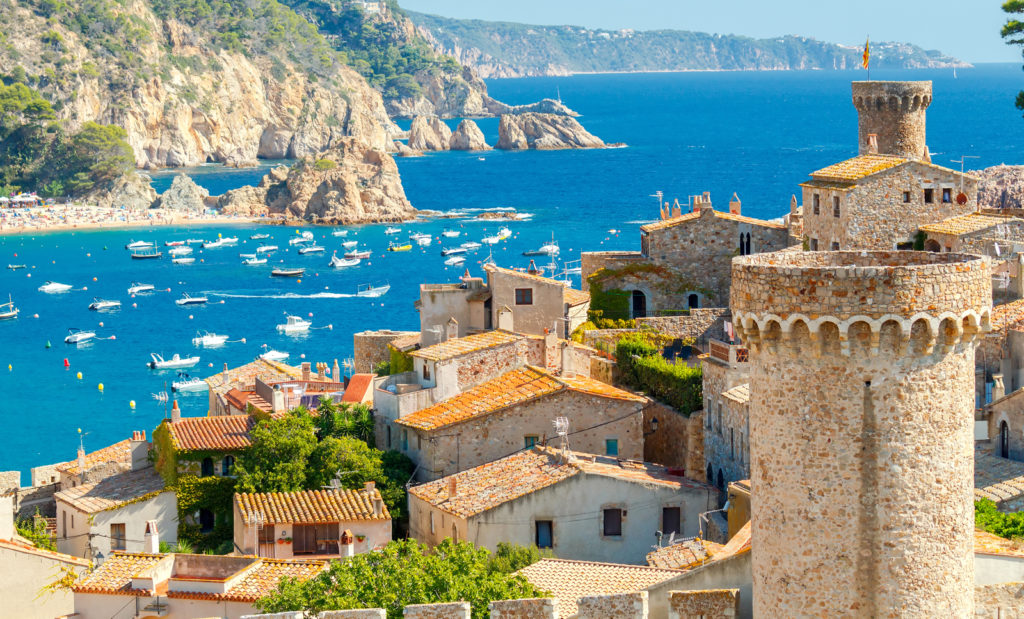 Spain
Why: There're beaches, plenty of sunshine, lip-smacking food and a rocking nightlife. Spain has beautiful islands and cities that celebrate some of the most fantastic festivals: the famous tomato festival, the bull running, the wine-drenching along with the numerous fetes celebrated locally. There's also plenty of art, architecture, and an unforgettable football experience for all fans.
The Details: Spain's self-employment visa will grant you up to a year's stay. And like Czech Republic, you will have to prove you have sufficient funds to "establish and maintain employment indefinitely". While applying, you will have to mention the "business plan of activities that will be carried out, with the anticipated investments shown, your projected profits and the possible amount of jobs created". The fee for US citizens is $498 for a self-employed work visa.
Learn more: Spain Visa
---
Where to next? Find month-to-month rentals across the globe on Anyplace.
digital nomad visas
slow travel movement
slow travel visa
visas abroad
work visas
Apekshita is a journalist, creative writer and content strategist. She is passionate about cities, urban life and remote work. On the move since 2018, Apekshita has explored 15+ cities in India while working as a digital nomad.
You may also like