What it's Like to Be a Digital Nomad While Living in a Travel Trailer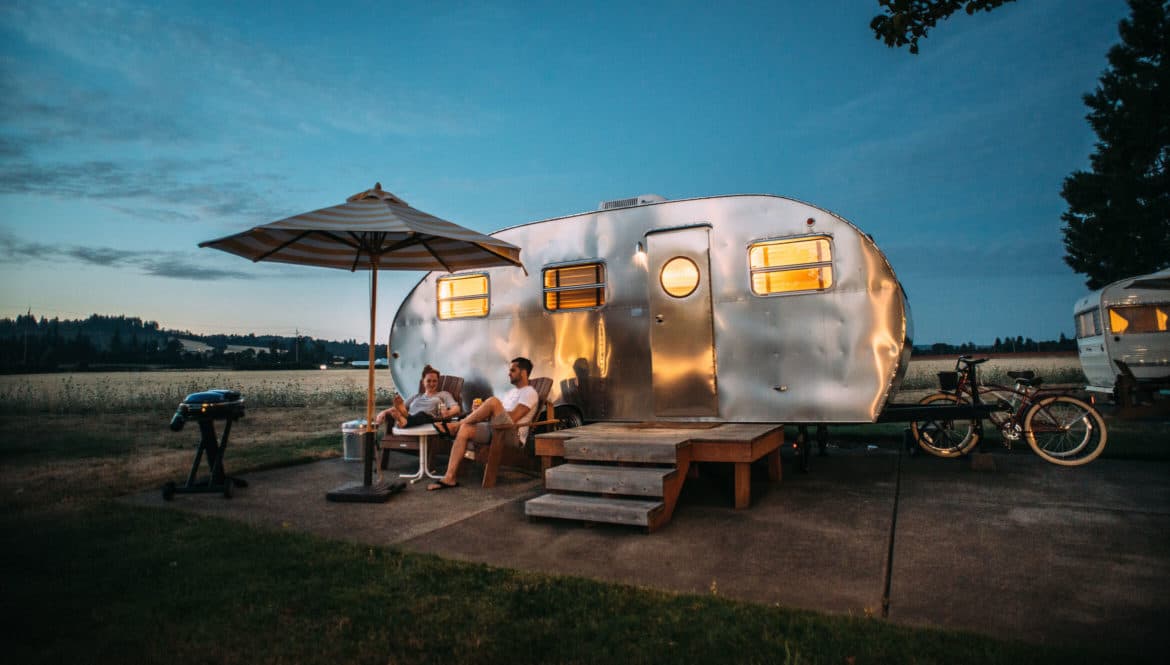 Our life fits within 300 square feet — that's the entirety of our home on wheels. My husband Connor and I, and our two dogs, Hank and Harlow live in a travel trailer as digital nomads and we love every minute of it.
We got rid of most of our belongings and left behind the status quo routine for spontaneity and adventure. Trading in our "stuff" for adventures is the best thing we've ever done. And we haven't looked back.
Around every turn and bend, we've realized that our most precious gift from this journey is time. We invest our time in places that bring us the most joy — wherever we can find epic hikes, delicious queso, and awe-inspiring nature.
Why We Chose to Live in a Travel Trailer?
Before our journey in a travel trailer, we ran what felt like a million miles a minute. Our schedules were packed with working hours to pay the bills. We lost our sense of joy by falling into a routine that was the same day in and day out.
When the boredom set in, we finally took a plunge into something completely different. In 2019, we began living in a trailer that was 300 square foot and we continue to travel full-time through the U.S., making memories from hikes, sunsets, and adventures rather than endless work.
The Pros and Cons of Living in a Travel Trailer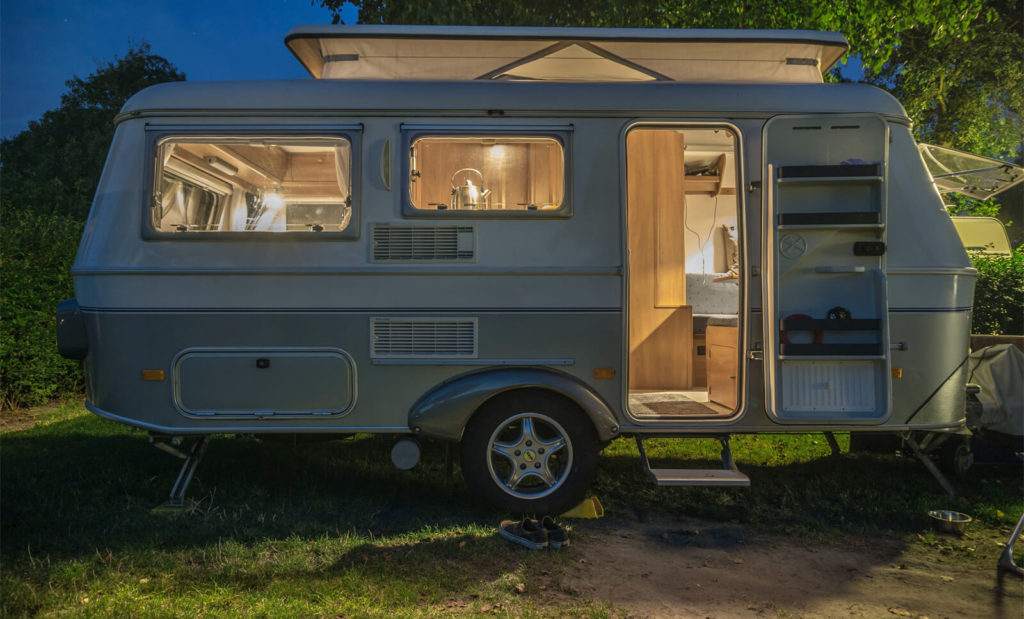 For us, the benefits of living in a travel trailer far outweigh the cons since we truly adore our nomadic lifestyle. But with any lifestyle change, you may run into challenges if you decide to live in a travel trailer like us.
Pros to Living in a Travel Trailer
Freedom to work wherever, whenever
Ability to visit new destinations
Means to focus on the joys
Own less stuff, have more experiences
Experience new scenery
One positive aspect of being a digital nomad and traveling full-time is the immense freedom that comes with it. Even when we visit our family, we can bring our jobs with us. When you subtract the daily commute and long working hours, you can refocus your time and energy on the aspects of life you enjoy.
Another positive aspect is that fuels your wanderlust and allows you to see new destinations. When we figured out that we could craft our lifestyle into one we could travel whenever we wanted, our backyard began constantly changing.
Cons to Living in a Travel Trailer
No permanent address
Less room for large families
The reason why tiny living doesn't work for everyone is that some people truly thrive with more space. We are closer than we have ever been because we live in a 300-square feet space and we understand that we each need our own space at times.
Another reason people don't enjoy living in a trailer is that they have larger families which makes it harder to find space for everyone. However, we've seen families with 5-7 family members travel fill time, so don't let that squash your dream.
How to Work Remotely From a Travel Trailer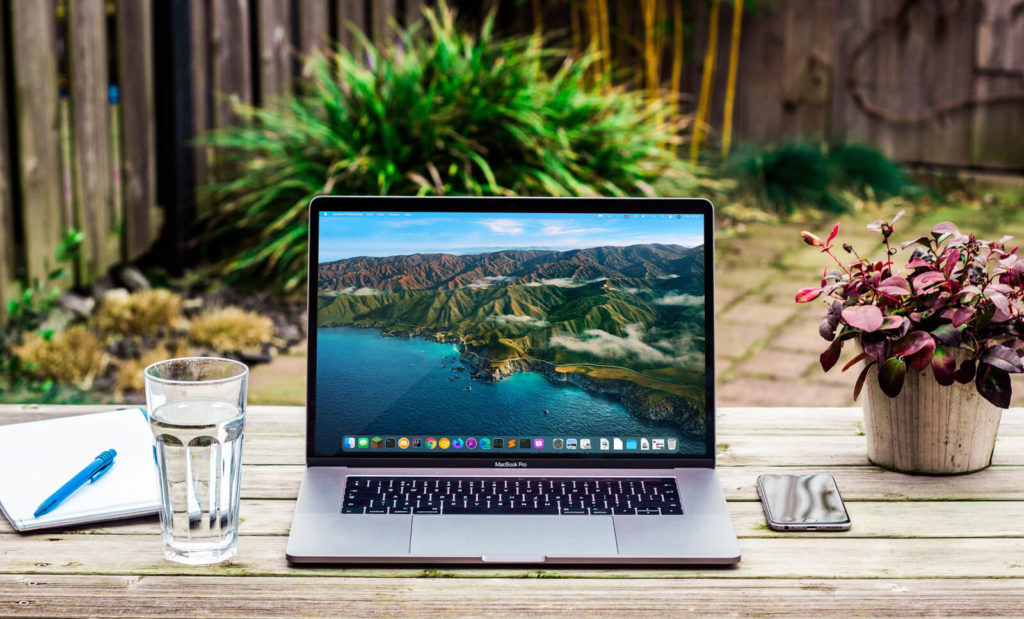 No matter where you work while on the road, there are a few must-haves to make your work process easy and carefree. A few items that we swear by while on the road are a WeBoost Booster and a Jetpack.
The best way we have found to work while living in a trailer is to make sure your internet is solid before you go. A WeBoost takes the cell service and makes it stronger. Another important aspect of working on the road is having a hot spot that uses cell service for WiFi. The two carriers that we depend on time and time again are Verizon and AT&T.
We have a Verizon hotspot that we can take with us anywhere to get good cell service. For example, I've used our Verizon hotspot on long travel days to be able to work while on the road. Anywhere there is cell service, you are likely to get great hotspot reach.
We purchased an AT&T hotspot as a backup because we knew that the only way to continue our lifestyle was the ability to get good internet on the road. Our AT&T hotspot has come in handy in a few locations where Verizon service is awful. Having both hotspots allows us to always have the internet that we can work from successfully.
Typically, my husband Connor always works from the trailer because he has his entire desk setup. I have worked from many coffee shops while on the road as well as outside at picnic tables. The beauty of working from anywhere is that you can choose each morning what you want to have as your office view that day.
The Cost of Living in a Travel Trailer
The cost of living in a trailer completely varies on amenities and the lifestyle you want to live while on the road. For example, RV parks come with amenities, and boondocking comes with better views.

When it comes down to accommodations you can choose where you want to stay depending on your needs. Here are the average costs:
Campground or state parks: $16-30 per night. Best parts: nature views, spread out, water, and electrical hookups.
RV park: $40-100 per night. Best parts: more amenities such as laundry, cable, game rooms, and pools.
Boondocking sites: Free. Best parts: incredible views.
Another cost that you need to be aware of while living in a trailer is the gas prices. If you are moving every single week, then your gas prices will be higher than someone who moves every few months. Gas prices will also depend on how far you plan for your travel day and where in the country you are traveling.
Lastly, paying for your hotspots every month is an added cost that you need to be aware of. Hotspots will vary depending on the company, but typically our Hotspot with Verizon is around $70 per month.
No matter how luxurious you want your nomad lifestyle to be, the money you spend will likely be far less than what you spent when you had a stick and brick house.
How to Meet Fellow Trailer Life Digital Nomads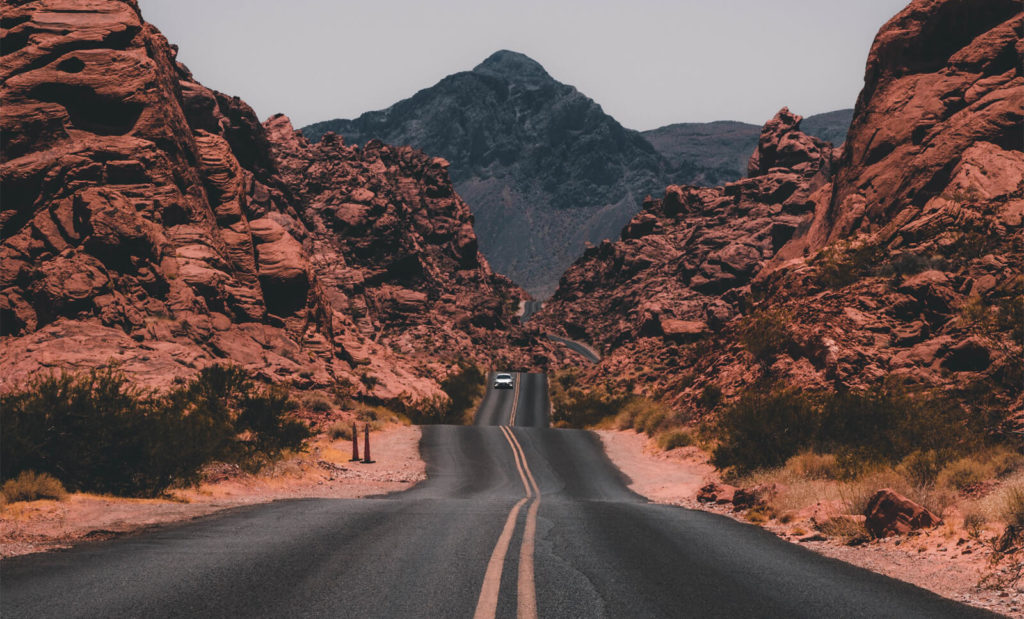 One of the best ways to meet other digital nomads is through Instagram and Facebook groups. There are so many people that have transitioned to living in a travel trailer that shares their experiences on social media.
Another way to meet other digital nomads is by attending an Escapees meetup. Escapees have events throughout the year that are created specifically to bring nomad families together to connect.
Interested in Living in a Travel Trailer? Here's How to Get Started.
If you are interested in trading in your current lifestyle for one that is full of adventure and travel, then there are a few steps you can take to get started. One is that you can begin researching the digital nomad lifestyle and find others on social media by searching for the keywords "travel trailer" or "vanlife,"
There are also a few online publications that can guide you on your journey to becoming a digital nomad as well. Rootless Living and Trailer Life magazine are great publications that are full of information that will help you begin your adventure. Another resource that will help guide you are online Facebook groups such as Full-Time RVers which are full of others that have transitioned into the same lifestyle.
Take your time to find a trailer that will fit you and your family's needs. Some things to keep in mind when searching for a trailer to travel full time in are functionality and space. We chose our current trailer based on enough space to have both of our desks as well as slides that oppose each other that opens up and gives us plenty of room.
You can also find multiple resources to figure out places you can work remotely from and travel full time. Here are some places to work remotely and get paid while fueling your travel bug. If you are looking for a job to do while on the road, there are plenty of resources to find remote work.
Written by Paige Marley
---
Where to next? Find flexible month-to-month rentals across the globe on Anyplace.