How to Strengthen Relationships While Working Remotely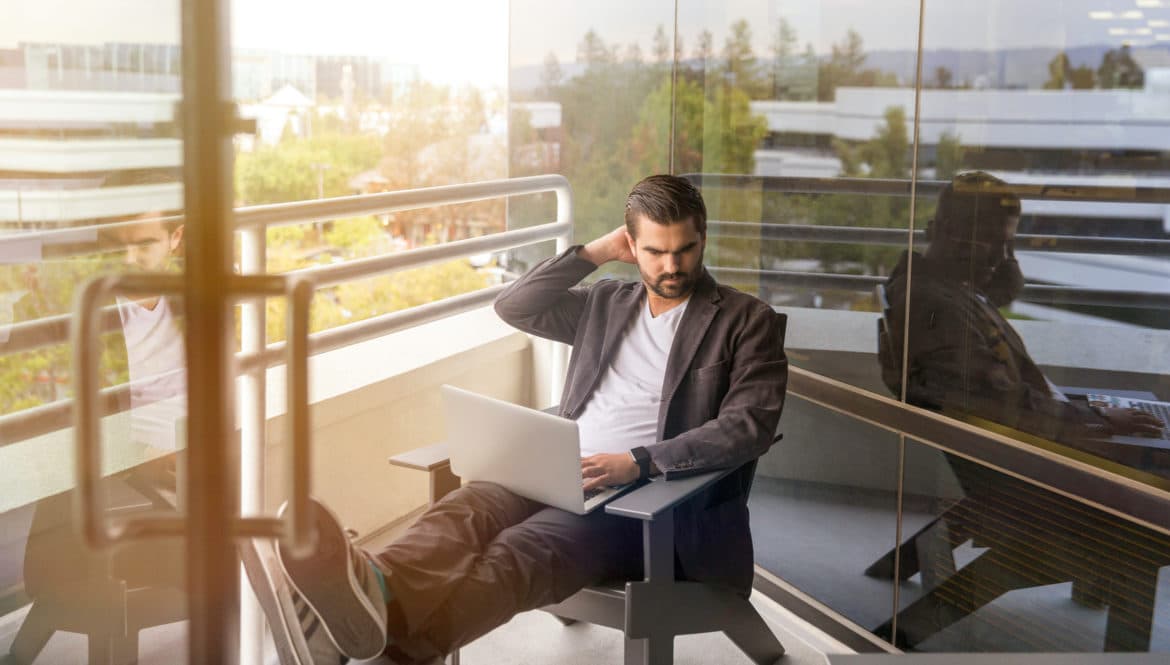 The pros of remote work outweigh its cons for many. But for others, the initial thrill of remote work may be wearing off to reveal challenges in collaboration and relationship building. These tips can help:
Strong, resilient relationships are important at work. They have not only been proven to increase productivity but also make people feel safe and rewarded. Gallup found that having a "best friend at work" can increase both your engagement and well-being.
It's true for our personal lives, too. Those of us who have friends and a support system at work tend to feel less isolated or lonely. In fact, having pleasant co-workers can encourage us to stay longer in a firm and work harder. But does remote work kill relationships? How can one develop, or continue to nurture, relationships while working remotely?
Don't Change Your Accessibility
Remote work enables work at your pace but if you're working with your team, the choices and timings of other team members must also be kept in mind. Create a schedule where you're available for a certain part of the day every day. This could be for team meetings, catch-ups, general discussion, or one-on-ones. Forging a strong, valuable connection is impossible without making your presence felt or being transparent. During times when you have to run an errand or need quiet time to finish work, let your team know.
Make Room for Chit-Chat
Remote work must not suck the jokes out of work. If you stopped by a colleague's desk for a quick chat every now and then, you can still do it. It could be a quick game on Houseparty or a dedicated space for casual informal conversations on a separate Slack channel or a WhatsApp group; basically any place where you discuss tidbits outside your work. This banter is essential if you'd like to connect with people long-term. It creates trust and camaraderie among people which helps them feel like they belong.
Don't Frown on the Casual Check-In 
Many of us may dislike answering how our weekend was on a video conference, but cut the casual 2-minute check-in some slack. A lot of people genuinely share updates from their lives—about their schedules, their health, their child's birthday party—which helps them feel cared for and heard. These small gestures also help break the ice among newcomers and give newly formed teams something to talk about. An important first step for relationship building.
Get to Know Each Other's Remote Lives
Is there a particular strategy that works best for you? Have you found a way to not be distracted with household chores or a desire to snack? Share it with your colleagues. Many of them might be first-time remote workers and discussing the nuances, shortcomings, and redeeming bits of remote work could really help them navigate this new life challenge.
Be Nice
This is a no-brainer. A good way for people to like you is to genuinely be nice to them. There are less corny ways to do this: perhaps ask a follow-up question based on the update you heard in the meeting, or offer to take up some of their extra work if you have the bandwidth, or simply remember to compliment them on a job well done. HR often waits for birthdays and anniversaries to stir up some team-building activities but really, everyday conversations that uplift can make a bigger impact.
Remote work is not just about flexibility and work-life balance, it's also about empowerment and discipline. A rare opportunity that arose only with the advent of the technological age and to make the most of it—increase how involved you are, ask questions, take responsibilities, and share your learnings with others to help them grow.
Be Emotionally Present
It's easy to distinguish the distressed from the energetic in a physical meeting. But it shouldn't be that difficult as video conferencing proves to be a highly effective option. A good way to build relationships is to be emotionally there for others. Notice people's gestures and facial expressions and check on them privately if you think they could do with some assistance.
Be Authentic
In your attempt to be nice or emotionally present, don't lose out on the authenticity. Building or strengthening relationships should not be a militant, stressful task but something that comes naturally to you, where you share about yourself as much as you learn. And no matter what you do, you stick to your values and ethics.
Show Empathy
This is especially crucial in the present times. Some of us are socially isolated in environments where all our needs are met. Others, however, may have to care for an elder parent or have a child who is stuck in another city or country. Be empathetic to them by both extending a helping hand and giving the benefit of the doubt. Remember the old razor: Do not attribute to malice what could simply be a bad day or ignorance.
Share Learning Together 
Remote work can also be an opportunity to share your skills digitally by offering skill-sharing sessions. Perhaps you could teach your colleagues marketing, coding or the art of making exciting presentations. Encourage other team members to teach you something, too. If this doesn't work, enroll in courses together and keep each other motivated to complete. Let learning be a win-win by creating common goals.
Find Ways to Help Eachother Remotely
The COVID-19 pandemic has wrecked the global economy and spread uncertainty all around. If you're privileged, let others benefit from your help. Many companies are donating generously and organizing fundraisers for charities. Perhaps you and your colleagues could also donate your time to different causes. Relief efforts during COVID-19 need a variety of skills and there will be many ways for you to make yourself available.
Volunteer whole-heartedly and you will realize that there is little that satisfies you as much, or establishes a stronger, more robust bond between you and your colleagues, than having worked selflessly for a common cause.
---
Where to next? Find flexible month-to-month rentals across the globe on Anyplace.
remote work culture
remote work relationships
remote work tips