How to Choose the Best Coworking Spaces While Traveling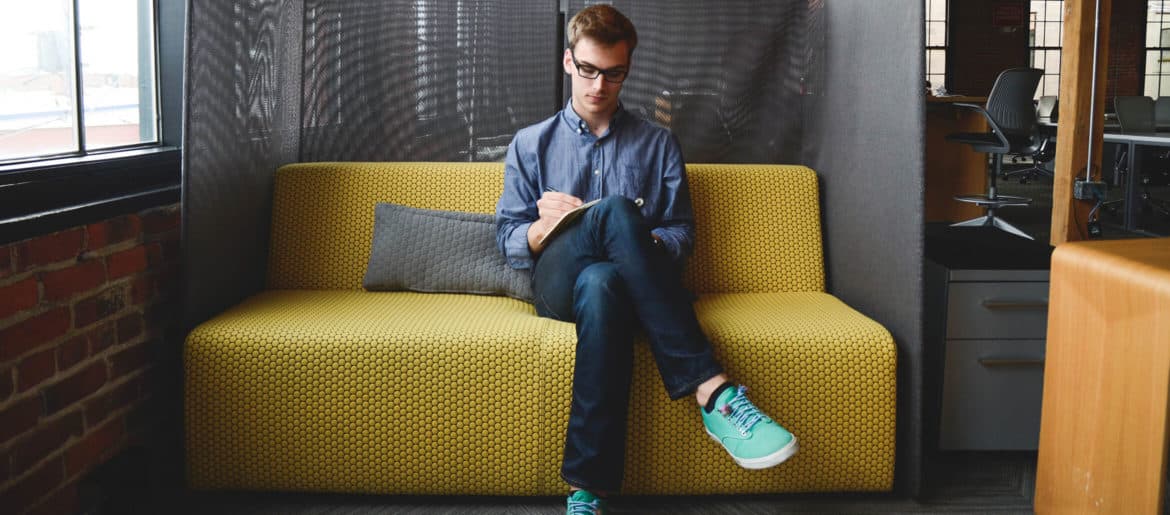 In the past, traveling was for vacations or business trips. But with the rise of remote working, many businesses and individuals are taking their work on the road. Technological advancements have enabled such individuals to work from their hotels or in cafes around the world.
Unfortunately, remote working has its downside, like lack of social interaction. While some workers prefer an isolated work environment, they still need a space to build a professional network. Besides, working from your hotel, apartment or co-living room can be tricky due to the many distractions. If you intend to earn a living on the road, then you need a working space with access to the internet and other work-related resources.
Coworking spaces are designed to provide a collaborative work environment for remote workers. They offer Wi-Fi, office amenities, meeting rooms, kitchens, and lounges. You can also make phone calls without interruptions, and you can hold a meeting with your clients in the conference rooms. The coworking spaces include interaction rooms for social events and interacting with other remote workers. Therefore, you are able to expand your professional network and make new friends. Coworking spaces around the globe have different designs and amenities. To maximize your remote working experience, you need to select the ideal coworking space for your requirements. So that begs the question… how do you choose the best coworking space that suits your needs?
Identify Your Needs
The key to making the right selection and enjoying a co-working space is identifying your needs. What are the basic requirements for your working space? What times do you prefer working? Does the coworking space provide private workstations or areas for conference calls and meetings?
If you are a freelancer who prefers a quiet work environment, you need to ensure the co-working space offers a conducive place to concentrate. Some people prefer an area with more buzz, and an open plan layout would be ideal. This will help you to interact with other remote workers while working. When traveling, ensure you have coworking essentials in mind before visiting a coworking space. You should also know the right questions to ask when making your selection.
Consider the Location
Before traveling, you should identify coworking spaces in the cities you are visiting. Although they are gaining in popularity and pervasiveness, some cities still do not have shared working spaces. But don't let that dampen your mood. For the most part, even exotic locations have incorporated creative coworking spaces, and you should have plenty to choose from during your trip. Once you have identified shared offices, you can narrow down your options by determining the distance between your accommodation and the coworking space.
The distance should be convenient for easy access; a short commute any time of the day is appropriate if you work around the clock. When picking a location, you should also consider the type of business you operate. For instance, if you need to meet with clients, the coworking space should be accessible by your clients and associates.
Research the Timetable
What time does the shared office space open its doors? If you are a freelancer, your schedule/routine is usually flexible, and you sometimes work at night. Therefore, the coworking space should be open at times when you mostly log your work. While some shared offices are open 24/7, others either close at night or do not operate on weekends. Make sure you choose a coworking space that is open at ideal hours for your work.
Understand the Office style
Freelancers and remote workers have varied working styles. Most of their work requirements rely on client needs, time of the day, and the complexity of tasks. Whether you are working alone or in groups, the coworking space should have varied office layouts to accommodate multiple working styles.
For instance, if you do a lot of work in virtual groups, you may need meeting rooms or brainstorming rooms. When you break to focus on individual work, the shared space should have personal workstations. A dynamic coworking space has standing desks, conference rooms, coffee bars, lounge, and game rooms. This increases productivity and improves work efficiency by freeing workers from the confines of sitting in an office all day. Therefore, workers can rejuvenate and recharge their energy when they are tired.
Take Note of the Available Amenities
One of the benefits of working while traveling is the ability to work in a serene environment. Most coworking spaces provide a modern and efficient work environment. However, the fully equipped shared office may come with a price.
How do you balance between economical and amenable? Choose a coworking space with great amenities. For some freelancers, a game room, lounge, coffee bar, and working area is ideal. If you need to meet with prospective clients while on the road, a conference room is a must-have. When checking on the available amenities, focus on your needs. If you plan to have refreshments for your guests, a kitchen will not hurt.
While you want to be economical, do not sacrifice on the basics. A coworking space should have everything you would require in an office, including a shared printer, a fax machine, and internet connectivity. A common room is also perfect for networking and unwinding after a busy day.
Create a Budget
The price you pay to use the coworking space is a significant consideration. Don't pick the first shared office you get without examining the pricing and what you get for it. Coworking spaces have wildly varying rates. You can pay a daily fee, weekly, or monthly, depending on the duration of your stay.
When budgeting for shared office space, you should consider the value you get. For instance, what amenities are you benefiting from that are unavailable in a café? If you are enjoying free Wi-Fi, a conference room, and a game room, ensure the price is worth the facilities. Some coworking spaces are overpriced and may build up your expenses. Luckily, you can go for a free trial before committing to work there daily.
Learn About the Community
Before using a shared office, you should look at the inhabitants. Are they freelancers? Remote workers? Digital nomads? One fantastic reason for using a coworking space is for networking opportunities and social interactions. If you're a freelancer, you should probably choose a coworking space with professionals from varied fields. The multiple work domains will provide fantastic opportunities for growth. Studying the community will help you to settle faster and work in a jovial work environment. Besides, shared office spaces organize community events, which provide networking opportunities with like-minded professionals.
Finding a coworking space while traveling can be challenging, but worth it. If you take the time to pick a shared space, you will get value for your money. Besides, you can improve your productivity by working in a collaborative environment.
Written by Katherine Perkins
---
Where to next? Find flexible month-to-month rentals across the globe on Anyplace.
coworking spaces
digital nomad tips
digital nomads
remote work planning
remote work productivity