25 Companies That Offer 100% Remote Work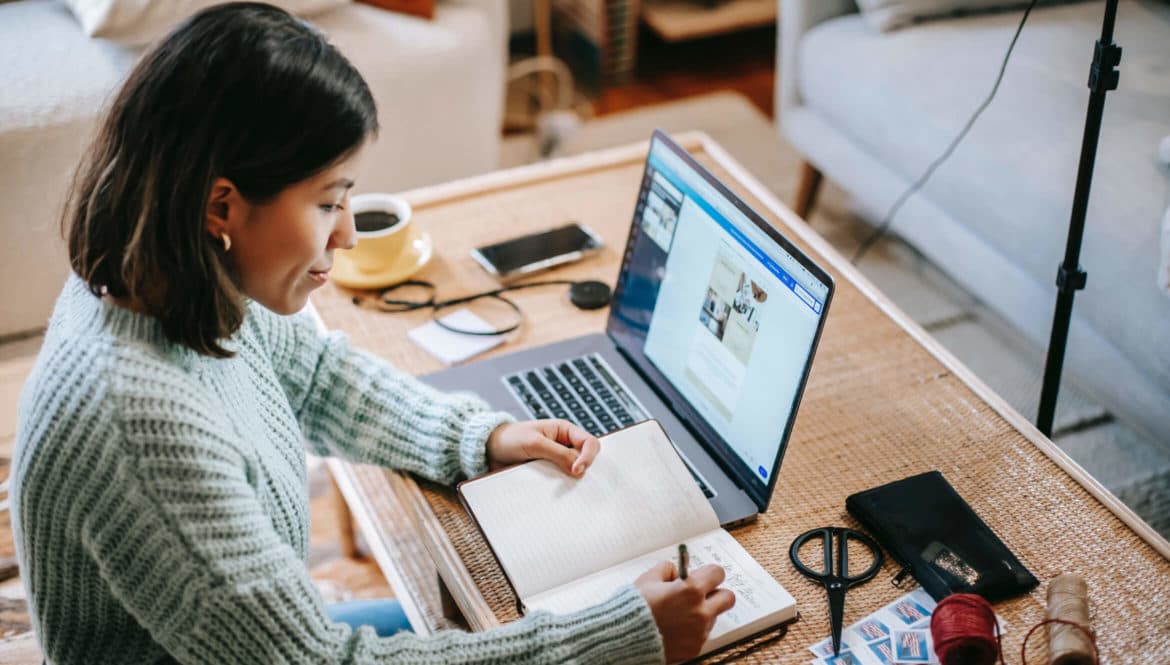 The year of 2020 helped many businesses realize the potential of a remote workforce. However, the idea is nothing new and there are already plenty of fully remote companies that allow employees to work flexibly and—crucially—from anywhere.
If you're looking to travel more and take your work with you, then why not send your resume to one of the 25 fully remote companies listed below?
Upwork
A platform created to help freelancers find projects, Upwork knows better than most about the value of remote work. It's the largest job marketplace on the planet, serving both sole traders and the world's biggest corporations. Operating as a fully remote company for over 20 years, new workers are always needed to maintain this massive database of freelance employers.
Twitch
The world's biggest streaming platform, Twitch also has a huge remote workforce, with employees receiving plenty of benefits. As a rapidly growing service, there are many location-independent job opportunities for people with tech skills. With more than 15 million daily active users on Twitch, it's closing in on other internet giants like Amazon and YouTube.
Spotify
With more subscribers than any other music platform, Spotify must be counted among the world's tech giants. Its workforce is remote, allowing the streaming service to hire staff from all around the world. If you're music-obsessed and have something to offer, then this could be the perfect remote work opportunity for you.
Single.Earth
An environmentally-minded tech startup, Single.Earth is on a mission to protect forests and biodiversity, making carbon neutrality a profitable path for businesses. Having collected environmental data for the entire planet, this rapidly growing business is set to begin a remote recruitment drive.
GitHub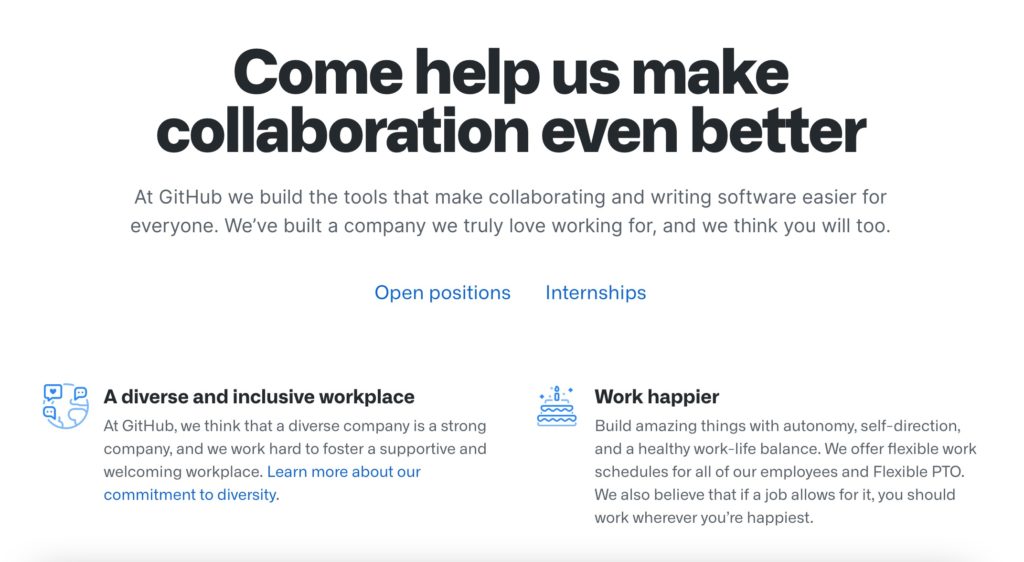 GitHub is an internet hosting provider and software development company. Their source code naturally needs plenty of tech specialists keeping it bug-free and functioning smoothly. That's not to mention the customer service staff, marketing managers, and other roles needed to run a business this large. Knowing the internet as well as they do, they're happy for workers to be 100% remote.
Stack Exchange
Whenever you Google a question, you may find yourself on a Q&A website like Stack Exchange. Founded in 2009, the website has kept up with changing trends and increasingly embraces remote employees to help keep the site functioning well in its quest to provide answers to users' questions.
PropertyMeld
PropertyMeld is a software maintenance company that allows for more efficient communication between tenants and landlords. It helps facilitate solutions for property repairs and other potential conflicts. This communication software also comes in handy for collaborating with a remote workforce.
Headway
As another innovative communication software, Headway has embraced the idea of working from anywhere. Headway helps other businesses to simply and easily share updates with their users. They're particularly looking for software engineers but look out for a range of remote employment opportunities with this brand.
Hopper
Exploding onto the travel app scene in recent years, Hopper has found an innovative way to sell vacations. It uses data to predict whether prices will rise and fall, helping you decide whether to buy now or wait. They love budget travel and are happy for their employees to do it full time.
Stripe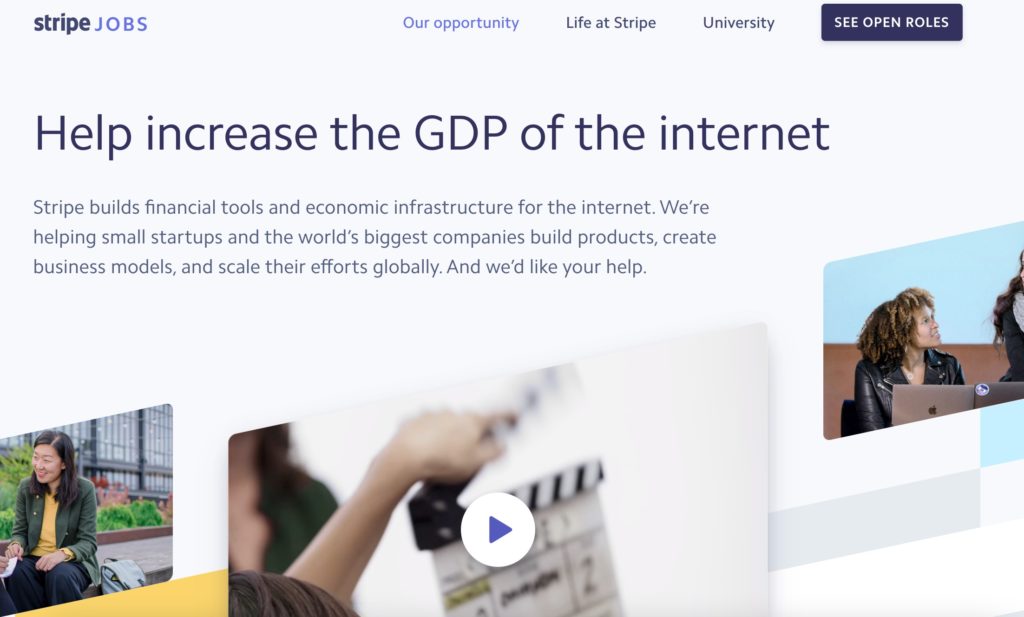 Stripe is a payment processing platform that aims to make transactions faster and cheaper for companies and their customers. They're a modern, forward-thinking company that is regularly recruiting remote workers. Since the pandemic began, they've been encouraging people to work from home and even relocate to cities with lower living costs. While many tech workers are stuck in San Francisco or New York, Stripe's employees can live anywhere they want.
Algorithmia
Using big data analysis and machine learning, Algorithmia is an important tool for many businesses. If this is an industry that piques your interest, then have a look online for remote work opportunities with this flourishing tech brand.
Mimo
Mimo is an online learning tool that teaches users to code and build apps, giving them a chance to succeed in the cut-throat tech industry. Like many technology startups, they're very willing to take on staff who work remotely.
Invisible Technologies
To be a productive business, it's important to automate repetitive digital tasks. This is exactly what Invisible Technologies provides. Its mission is to prevent overworked and overstressed entrepreneurs by letting technology take the load off. From product designers to content writers, there are often many job vacancies with Invisible Technologies.
School of Motion
A highly reputable online design course provider, School of Motion is another company that understands the value of remote workers. With courses in photoshop, 4D cinema, and animation, this is a world-class service that can help creative designers level up in their careers.
Qualio
Qualio is a service that ensures compliance in the life sciences industry. It aims to speed up the efficiency of releasing new products on the market, before helping them to scale up quickly. This is a unique platform that could offer lucrative remote work opportunities.
Design Pickle
One of the world's biggest graphic design services, Design Pickle is always on the lookout for new recruits. If you have a passion for design, then you'll fit in nicely if the right role comes up. Since its beginning, Design Pickle has been run by a telecommuting team, where geographical location isn't important.
ProWritingAid
The art of spell check has come leaps and bounds since the early days of word processing software. ProWritingAid is one of the best spelling, grammar, and style checkers, helping writers produce top-quality content. The company has been known to hire remote workers who also want to help writers succeed.
Survey Monkey
Surveys are a crucial part of scientific and market research. Survey Monkey is the most popular provider of free surveys, making them cheap and easy to conduct. They hire staff all around the world and are happy for employees to work from anywhere.
Ahrefs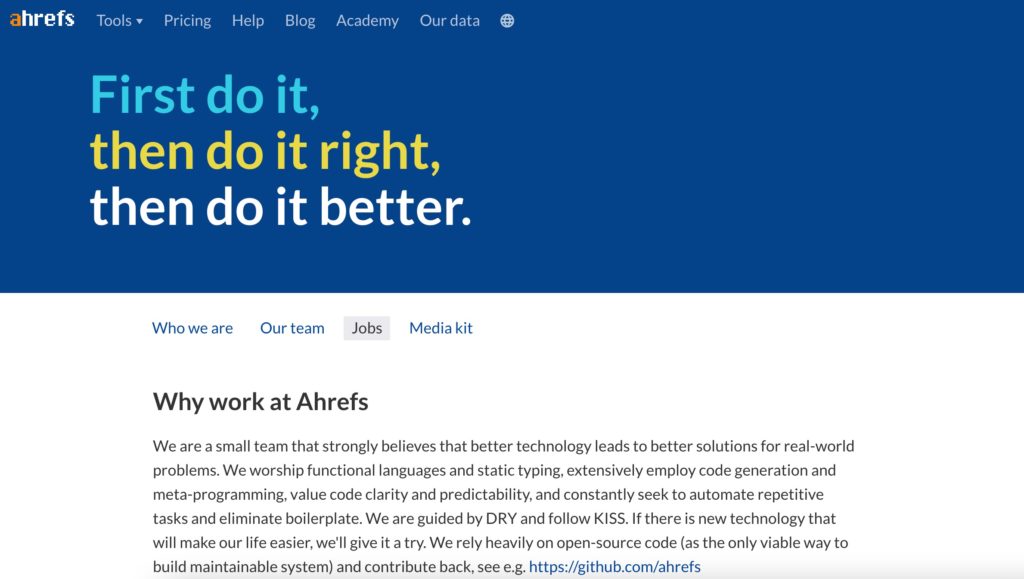 Ahrefs has become one of the most important SEO tools, helping businesses research keywords and increase traffic to their websites. This is exactly the kind of work that can be done online so keep an eye out for remote work opportunities with Ahrefs.
SimplyAnalytics
Analytics are so important to a business in the modern world but the data is often unintelligible. SimplyAnalytics takes this information and turns it into visual maps, charts, and graphs, making it easier to process. Naturally, they need a large remote workforce to help them sort through all this data.
Honeylove
Honeylove is a shapewear clothing company catering to women of all shapes and sizes. They need workers who are interested in fashion and capable of helping to run a large eCommerce website. They're leading the way in the fashion industry by embracing remote work.
Double
Productivity is everything in business, but Double is a remote team-focused company that values the humans behind the brand. The company has a reputation for valuing a work-life balance and creating a healthy work environment while committing to making innovative progress in the world of productivity.
Launch Potato
Describing itself as the fastest-growing media company in South Florida, Launch Potato is constantly looking for new remote staff. Its aim is to help digital brands grow but doing so with a sense of fun that creates a strong work ethos and community, even if you never see your colleagues in person.
Fathom Health
Tech companies that hire remote workers operate in all kinds of sectors. Fathom Health uses AI-powered coding to automatically generate millions of charts that can be used by medical companies. Obsessed with the accuracy, speed, and cost of processes, they're known for offering flexible job opportunities to the right candidates.
Shopify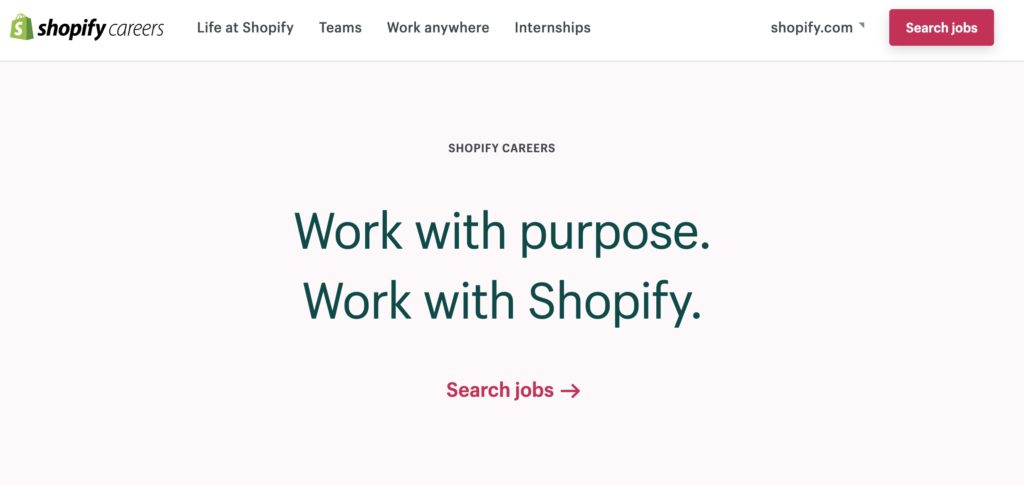 If you know anything about eCommerce, then you've probably heard of Shopify. It's revolutionized online stores by opening them up to all. Now anyone can sell their products online. This is one of the surest places to start looking for remote roles.
The trend towards more remote work is clear to see. Each year, there are more fully remote companies advertising location-independent job opportunities. While tech and travel companies dominate this way of working, there's no doubt that other businesses are beginning to follow suit.

---
Where to next? Find flexible month-to-month rentals across the globe on Anyplace.
remote work
remote work job listings
remote work productivity