9 Tips You Need to Know as a First-Time Renter
Renting a new apartment is always an exciting new adventure. If it's your first time, though, then you might be a little nervous. But don't worry: that's normal.
As long as you keep a few things in mind, you shouldn't have any problems finding a nice place that you can call home. To help you do that, here are our top tips for first-time renters.
Decide if you Want Furnished and Unfurnished
While looking for an apartment, you'll come across a variety of new terms, including the terms 'furnished' and 'unfurnished.' The difference may seem obvious but it's important to check exactly what is and isn't included in the accommodation you're looking at. We have an entire guide on furnished and furnished apartments to help you choose the right option for you.
For first-time renters, it's often preferable to opt for fully-furnished accommodation, like the properties we have at Anyplace. Most people don't spend long in their first home. They tend to test it out for a while, go off traveling, and then live in a few more places with a few different people, before finally settling down. If you opt for an empty apartment, it could lead to significant unnecessary expenses.
Consider Additional Expenses
The rental cost of a property is one payment you'll have to make on a monthly basis, but there could be many more. Make sure you've added up all these costs before deciding which deal is best. For instance, if your apartment is unfurnished, then you could be spending hundreds of dollars on a bed, couch, and kitchen table.
On top of this, there's the cost of utilities, including electricity, gas, and internet. Find out the cost of all these pieces before you sign a contract. Of course, many properties, like those we offer, will include these utilities in the monthly rent.
Beyond that, have you considered other hidden expenses? For example, an out-of-town apartment might seem cheap until you factor in commuting costs.
Consider Testing a Neighborhood Before Committing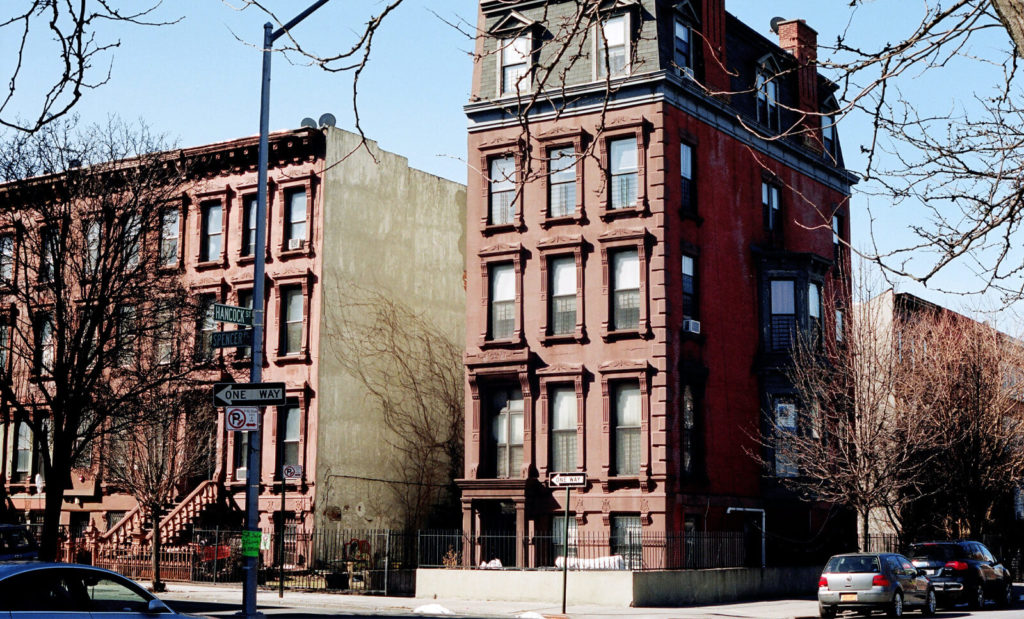 Another benefit of choosing a furnished and utilities-included apartment is that they often come with short-term contracts. You may be used to living in the same place for years on end but, some remote workers and digital nomads see a benefit in renting an apartment for just a few weeks.
This can also come in handy if you're moving to a new city. You might want to test out a new neighborhood to see if you like it. For instance, Americans might not be aware that London's Camden Town is a very different place from Islington, despite the two lying a mere two miles from each other. If in doubt, book a shorter stay.
Explore the Local Area
During your trial period or before you move into an apartment, it's essential that you explore the local area. The property itself is important but it's what surrounds you that really matters. Being close to a grocery store can make daily life a lot less stressful. If you love nature, then check if there's a nice park nearby. Too many first-time renters think only about the apartment, forgetting that they'll be living within a community as well.
Have a stroll around town. Do you feel safe here? Do you have easy access to public transport? Is there free parking available? You don't have to fill out a detailed spreadsheet (although, by all means, feel free to do so) but you should try and get a general sense of the neighborhood. Ultimately, do you envision yourself living here happily?
Try to View a Property in Person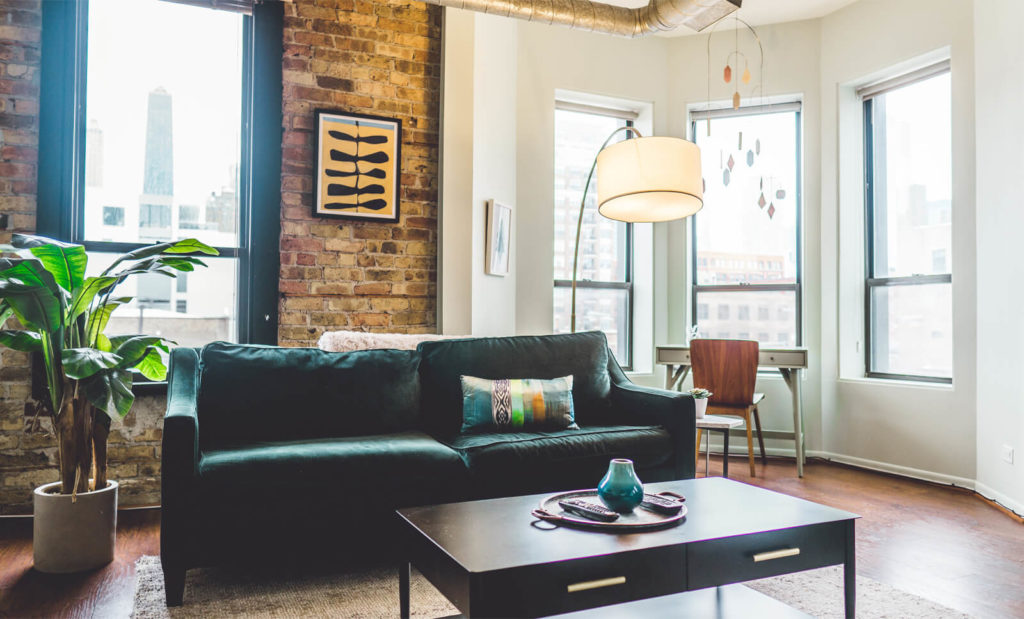 Anyone who's used a dating app or social media knows that photos online can be deceptive. Landlords are using the same tricks that you are when trying to land a date. They photograph the property at its cleanest, being sure to crop out the mold and broken vent. You can give yourself peace of mind by seeing the property in person, if at all possible.
This gives you a chance to view the apartment up close and come to a more informed decision. Of course, if you're booking a place abroad, then viewing it in person may not be possible. In this case, use a service that has verified reviews from previous tenants. This will give you a good idea of the quality of your new home.
Reach Out to Your Future Housemates
The apartment and its location matter. However, perhaps the biggest determining factor for whether you'll enjoy your stay will come down to who you live with. If you get on like a house on fire, then it'll be the time of your life. If their cooking is so bad that you fear they may actually set the house on fire, then you'll have a miserable time.
If you haven't already met your future roommates, then try to get in contact with them. Invite them out for a drink and get to know them. It will make such a difference if you get on with them. Of course, you should always think about your personality and preferences. If you don't fancy sharing a space with strangers, then get your own place. You can live alone and still have an active social life.
Be Flexible With When You Rent
Did you know that rental prices can vary massively throughout the year? If you're willing to be flexible, then you could save yourself a decent amount of cash. If you're only going to rent an apartment for a month or two, then try to avoid the high seasons. In the U.S. and Europe, rental prices rise steadily to their peak in August before dropping dramatically in September.
If you're not in a rush to move, why not continue living at home for the summer? Then, as fall approaches and the tourists return to work and school, book yourself an apartment. During this time, you'll find that you get a wider range of options listed at a better price. This will help you find a more perfect apartment.
Consider Security
Safety when traveling is crucial, especially if you're living alone for the first time. Check what security measures are in place. An apartment building should be difficult to access but often, you may find that the front door is left unlocked. Find a building that can't easily be entered and has other security measures such as CCTV and a perimeter fence with a locked gate.
Consider safety features inside the apartment as well. Smoke detectors and fire escapes are important features of any home that many people forget about. A powerful shower, comfortable bed, and heated floors make daily life better but don't neglect the more boring but crucial security aspects of a home.
Accept the Learning Curve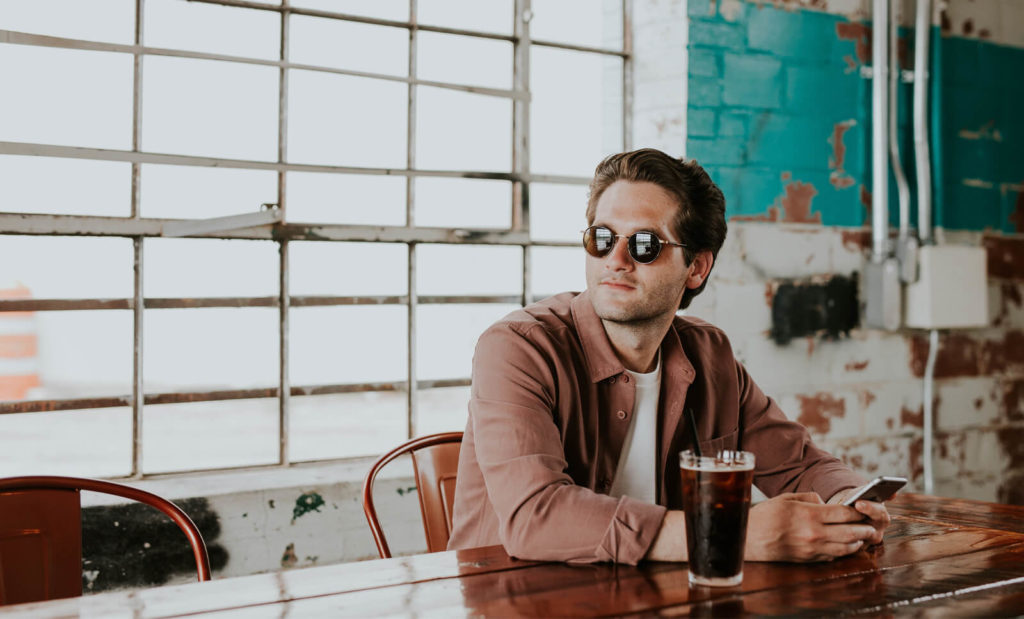 This list might be a lot to take in. The truth is that there's a lot to consider when renting a place for the first time. That's just a basic fact about being an adult. However, don't stress about it too much. It's important to accept that there's a learning curve that comes from being a renter. We all make mistakes.
Be ready to embrace these mistakes and learn from them. There will be times you end up in a dodgy part of town, living with dodgy housemates, and dealing with less than scrupulous landlords. You might feel low during these moments but remember, they'll eventually just become funny stories from your past.
These tips for first-time renters are just that: tips. They by no means guarantee a perfect living experience. However, they will hopefully help you find an apartment that really feels like a happy home. Just remember to be flexible, open-minded, and ready to learn from your renting experiences.
---
Where to next? Find flexible month-to-month rentals across the globe on Anyplace.
apartments
benefits of a furnished apartment
furnished apartment