28+ Best Sites and Groups to Find Remote Work Online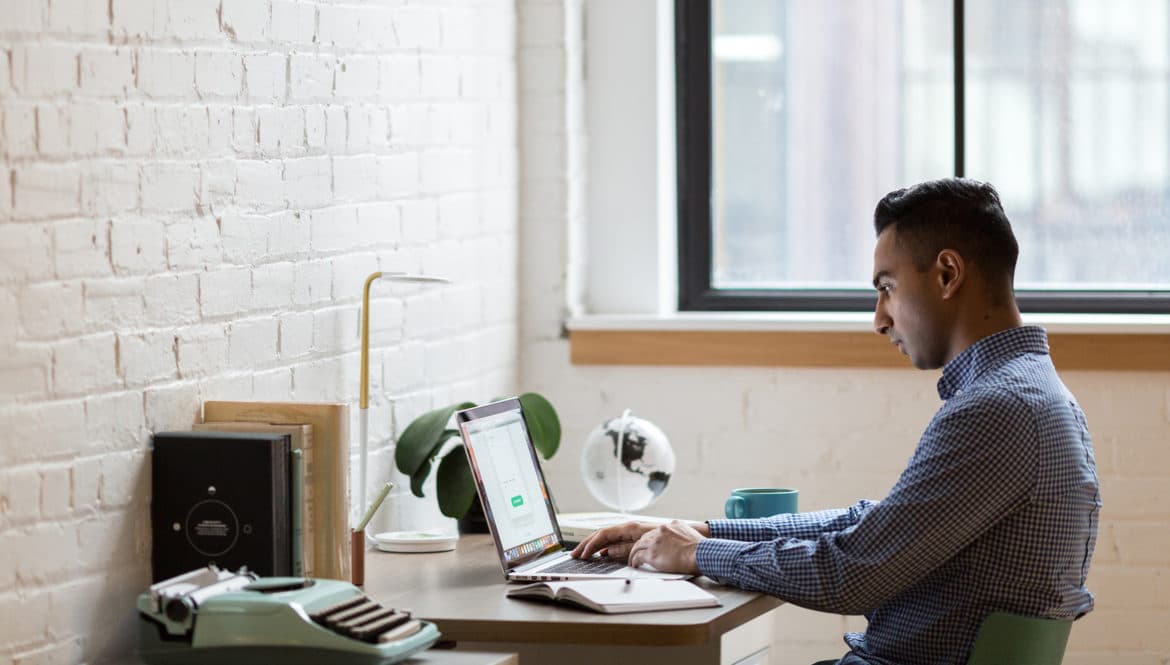 If you're looking online for remote work opportunities, we have you covered.
We've combined our articles about the best websites and Facebook Groups to find remote jobs or gigs into one master resource. We hope this helps in your search, especially in these days where remote workers are more necessary than ever.
Remote Work Websites
What are the best websites and platforms for remote job hunting? Let's take a look and drill down on the pros and cons of each. 
Newbie scale (is this platform good for beginners or better for people with more experience?): Excellent. Upwork is the ideal platform for those with little to no experience in their desired area of expertise. It's an awesome place to grow your skills and build a portfolio of your work, that in turn, will help you get more jobs.
What's the catch? Two things: 
1. Upwork takes a 20% commission. But on the plus side, you don't have to prepare invoices, which is nice. Upwork takes care of contract-related, finance-related stuff for you. All you need to focus on is the work at hand.
2. Employers will ghost you. And it's annoying. They don't have to commit to a full-fledged contract, so they can peace out whenever they want. 
Which remote jobs can you find on Upwork? Employers generally request writing or editing services or seek freelancers who can help with web design-related projects. But programmers and ESL teachers can also find work on Upwork. 
Final notes: You may start out with a low pay rate, but it's more than possible to earn more once the five-star reviews start pouring in.
Newbie scale: Newbie-approved and high-end experience-approved. You can find full-time, part-time, and freelance jobs on FlexJobs. Some say it's the best website to find remote work. And it mirrors the type of professionalism we often come across in the real-world (not that the digital nomad lifestyle isn't the real world, but it sometimes feels surreal). 
What's the catch? You have to pay $14.95 per month. But it can be worth it. FlexJobs gives you the chance to find a legitimate job that can support you financially.
Which remote jobs can you find on FlexJobs? You can find a surplus of remote jobs on FlexJobs, from full-time to part-time to freelancer opportunities in data entry, writing, graphic design, sales, and basically anything and everything.
Final notes: When it comes to finding remote work, FlexJobs ranks as one of the highest online platforms out there. And for good reason. The platform reviews job offers, so you know you'll land honest, reliable clients. Plus, thousands and thousands of employers seek remote workers via FlexJobs. It's definitely a hustlin' and bustlin' platform. 
Newbie scale: Newbies are welcome, but it's best to have some teaching experience if you want to attract students. With italki, you can choose your hours and choose how much you want to charge per lesson. 
What's the catch? Two things:
1. You may dream of charging your students $25 to $30 per hour, but if you have little experience, you risk losing students to more experienced teachers charging less. 
Pro tip: If you're interested in becoming a professional teacher on italki, you will need to have a CELTA certificate (or TESL/TEFL, etc), a degree related to education and learning, and teaching experience. However, if you don't, you can always start out as a community tutor, where you can chat with people who want to learn English (or another language). 
2. Your student may fill your open slots one day, but not the next. In other words: your income may be unstable. 
Which remote jobs can you find on italki? This platform is ideal for professional teachers or those who enjoy tutoring. 
Final notes: You can teach any language you want on italki. People flock to the platform to learn French, English, Spanish, Italian, and the list goes on. 
Newbie scale: Decent! Fiverr works differently than Upwork or FlexJobs but in a cool, innovative way. Once you've signed up, you have to create a "Gig." Your "Gig" will show clients what you offer for $5.
But you can work your way up fairly quickly. It may be tough thinking of starting out with such a low rate, but once you hand in your first project and receive your first review, you can move up the ranks and levels. 
What's the catch? You may start with receiving a super low rate, especially if you have little to no experience in your area of expertise. And all prices are fixed rates, which some digital nomads may love, while others may prefer hourly pay. 
Which remote jobs can you find on Fiverr? Graphics and design, writing and translation, video and animation, music and audio, programming and tech, business, lifestyle, and a plethora of more specific jobs within these categories. 
Final notes: Fiverr is a cool platform that approaches freelance work in a unique, fun, but professional way. 
Newbie scale: Experience needed. You'll have a better chance of landing a remote job if you already have experience and some form of education. 
What's the catch? Well, there's not really a catch, only positives, really. We Work Remotely doesn't play the middle man between you and your employer. You will deal directly with your prospective client during the hiring process. 
And only serious employers can post on We Work Remotely—it costs $299 to post a job.  This is likely why We Work Remotely is more suitable for experienced workers. 
Which remote jobs can you find on We Work Remotely? You'll find numerous design and programming jobs on We Work Remotely. However, it's also possible to land marketing, customer support, and management jobs (to name a few) via We Work Remotely as well. 
Final notes: If you have a lot of experience in design or programming, and want to find a secure, serious remote job, consider looking into We Work Remotely. 
Newbie scale: Pretty good. Numerous companies post on Freelancer, so you might have a chance of landing a job as a newbie. How does it work? Freelancer.com asks its members to bid for remote jobs. So, businesses and employers share a job, and you bid for it. You can bid for up to eight jobs a month for free.
What's the catch? Freelancer charges a fee per project, so you won't get the full payment. And it can take a while for you to get your money. 
However, it is possible to upgrade to a premium membership for prices fluctuating between $0.99 to $69.95. A paid membership will grant you more monthly bids, the ability to customize your profile, to take out money daily (depending on which membership you choose), and more.
Which remote jobs can you find on Freelancer.com? You can find numerous remote jobs on Freelancer—digital marketing, writing, data entry, and a whole lot more.
Final notes: Freelancer can be a great way to kickstart your remote work career, but if you're a total newbie, it may be best to start on a platform like Upwork. 
Newbie Scale: A great site for those wanting to work with startups—more experience may be necessary to land a job. If you want to find a stable, full-time, long-term remote job, Outsourcely can help you out. The best part about Outsourcely? There's no commission fee.
What's the catch? Let me get back to you on this one. So far, so good.
Which remote jobs can you find on Outsourcely: Sales, marketing, design, multimedia, and content writing, virtual assistant jobs, video editing, to name a few.
Final notes: Outsourcely provides its members with a seamless, top-notch communication process; you can use direct messaging or video to get a hold of your client.
Newbie scale: All experience levels are welcome, but honestly, it's best to have experience under your belt on this platform. Hubstaff Talent shares their jobs via categories—you can search for full-time, part-time or freelance work in your area of expertise. And Hubstaff Talent's service is totally free.
What's the catch? Hubstaff Talent is an up-and-coming platform for remote job seekers. Therefore, there may not be as many jobs shared in comparison to other websites and platforms. 
Which remote jobs can you find on Hubstaff Talent? You can find numerous jobs in a variety of fields on Hubstaff Talent.
Final notes: Hubstaff Talent may not be as well-known as other websites, but it's a trustworthy source.
Remote Work Facebook Groups
Did you know there are Facebook Groups created specifically to help people find remote work today? That's right—there are a ton of fantastic and highly active groups that can help you nab that remote gig.
Some of these are catered toward certain industries or job positions/skills, as their group name might suggest, but most of them post a variety of remote opportunities. We have organized them by size, but don't neglect some of the smaller groups—they may end up sharing a job or gig with less competition.
Remote Work & Jobs for Digital Nomads
Community size: 101,000+ members
Digital Nomad Jobs – Work From Anywhere
Community size: 77,000+ members
Digital Nomad Jobs: Remote Job Opportunities
Community size: 71,000+ members
REMOTE & TRAVEL JOBS & LIFE (Pangian ®)
Community size: 52,000+ members
You'll need to create an account with Pangian—a remote work job site—before you can join this group.
Virtual Assistant Jobs
Community size: 47,000+ members
Remote Jobs, Work Anywhere – Inventive Hub
Community size: 47,000+ members
Digital Nomad Jobs – Remote Jobs @ letsworkremotely
Community size: 36,000+ members
Jobs for Front-End Developers
Community size: 28,000+ members
Virtual Assistant Tribe Job Board
Community size: 23,000+ members
Remote Work
Community size: 17,000+ members
Real Ways to Earn – Remote Jobs Group
Community size: 12,000+ members
Remote jobs at Best Startups
Community size: 10,000+ members
Remote Tech Jobs
Community size: 9,100+ members
Remote NonProfit
Community size: 9,000+ members
Real Virtual Assistant And Remote Customer Service Jobs-Usa Only
Community size: 8,300+ members
Remote Jobs
Community size: 7,900+ members
Remote Marketing Jobs
Community size: 7,000+ Members
Infinite Nomad
Community size: 4,400+ Members
This one is remote job listings on a Facebook page, posted by the moderator. Even though it isn't a community, we thought it could still be helpful.
React Native [Remote Jobs]
Community size: 4,400+ members
Niche group for React Native developers.
Binders Full of Remote Proofreading and Editing Jobs
Community size: 2,800+ members
Did we miss anything? Let us know if there is a website or Facebook Group you're a part of that we should add, and we'll get it on the list.
---
After you find a remote gig, you're free to travel while you work! So, where to next?
👉 Find month-to-month rentals in cities around the world with Anyplace 🌎
find remote work today
remote work facebook groups
remote work job listings
remote work websites