What to Know About Being a Digital Nomad and Expat in Guatemala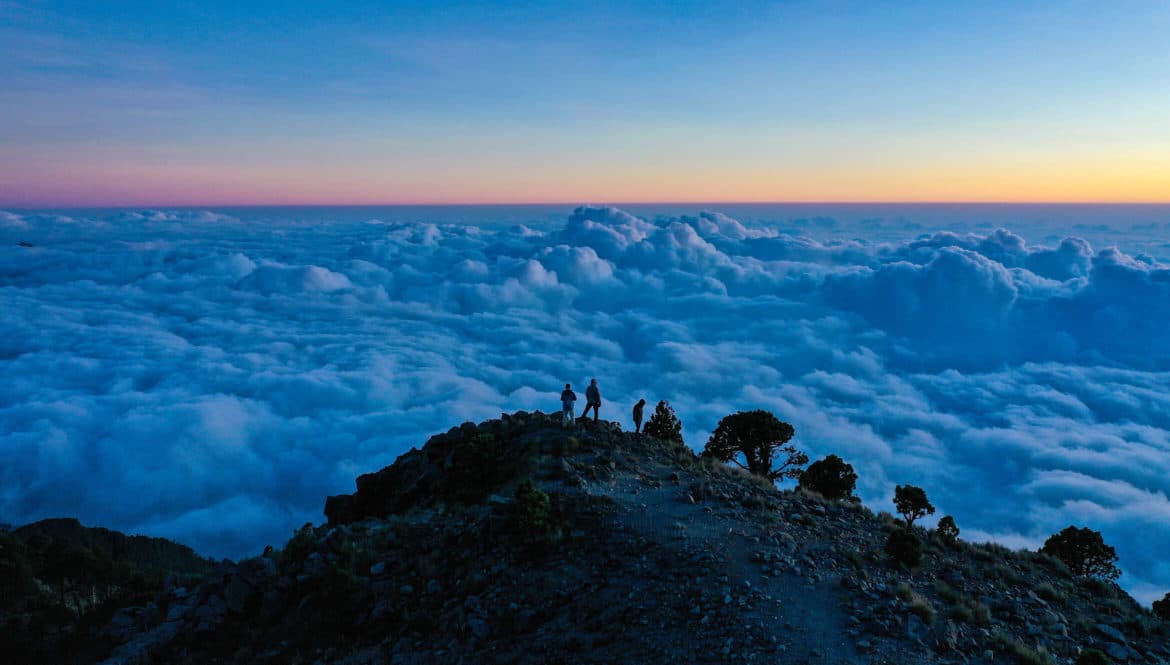 Rich in culture, steeped in Mayan mythology, coated in lush vegetation, and cradled by a landscape of volcanoes and mountains, Guatemala is an unforgettable destination with a lot to offer. Guatemala was the birthplace of the Mayan civilization. As such, Mayan traditions continue to predominate, despite Spanish colonial influences. But that is not to say that it lacks colonial charm. Guatemala is scattered with incredible Baroque and Renaissance architecture. Antigua's UNESCO-protected old town, in particular, with its lovingly preserved 500-year-old buildings, is one of the most incredible demonstrations of 16th Century city planning in Latin America.
But whilst the buildings in Guatemala tell the story of Spanish conquest, Guatemalan culture is a fusion of foreign influence and Mayan roots. Indigenous communities make up a large percentage of the population in Guatemala, and their traditional clothing and unique religious rituals form a characteristic part of Guatemalan identity. This distinctive mix of ancient practices, time-old traditions, well-preserved relics, and lush mountainous landscapes make it an alluring and intoxicating destination. With its close proximity to the United States and an incredibly affordable cost of living — even when compared with neighboring countries such as Mexico and Belize — Guatemala has all the hallmarks of the ideal expat and digital nomad destination.
This guide will walk you through everything you need to know to jump straight into the digital nomad community head-first, get connected, and ensure that you can work without disruption while enjoying this beautiful country.
What to Know About Being a Digital Nomad in Guatemala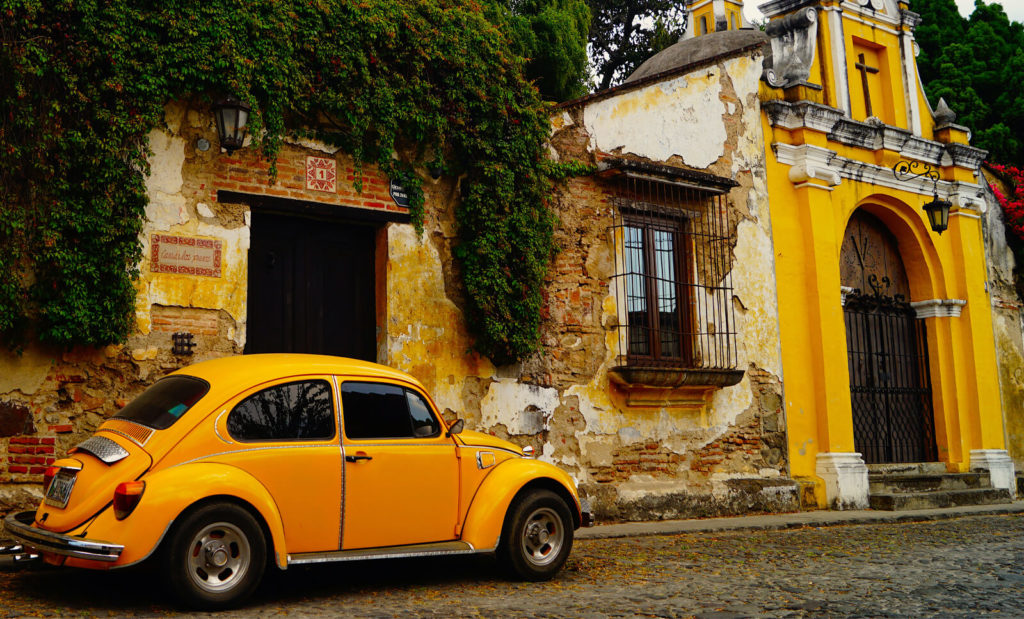 Working from Guatemala is not without its challenges. There are some safety concerns if you stray away from the beaten path. Additionally, internet disruptions and lack of reliable connections can pose an issue. However, the digital nomad scene is on the rise in Guatemala, and these issues are quickly becoming a thing of the past as new businesses rush in to fill the obvious gap in the market. And there is a growing market. If you choose to work and travel in Guatemala, you'll be joining a thriving digital nomad scene, with growing options for coworking and coliving.
Internet Access in Guatemala
Wifi can be problematic in Guatemala and while working and traveling in the region, so we would highly recommend signing up for a coworking space to avoid connection interruptions. There are coworking spaces in all of Guatemala's major cities. If you prefer, however, to work from the comfort of your own home, you could either try out a coliving space such as Selina Lake Atitlan or you could buy a local plan and a wireless modem with a company such as Tigo. However, do note that power cuts, particularly in more rural areas (including Lake Atitlan) may cause intermittent interruptions.
Getting a Visa for Guatemala
For over 85 countries entering Guatemala, you can get 90 days visa-free. This can be extended for another 90 days in the capital of Guatemala City, or you can do a visa run by crossing the border into neighboring countries Mexico, Honduras, El Salvador, or Belize.
Getting around Guatemala
Guatemalan cities are not big and you can easily get around on foot, or by Uber or local rickshaw if required. However, traveling between cities can be somewhat arduous, with poor infrastructure and bumpy roads. There is no rail service in Guatemala, and there are only two domestic airports, so you'll be traveling by road a lot if you wish to move through Guatemala as you work.
If you're looking for a cheap, local, and authentic way to travel, look no further than the "chicken bus" which offers a unique experience that every visitor to Guatemala should try once! For a bit more comfort though, minivans and tourist busses can be booked from just about any hotel or hostel.
Cost of Living For Expats and Digital Nomads in Guatemala
Budgeting for Guatemala is fairly easy as costs are extremely low compared to other parts of the world. This is particularly true of food. More so if you avoid major tourist restaurants and stick with local fare, which is just as delicious! If you cook for yourself, you can keep costs really low, but given the wide availability of incredible and inexpensive options for eating out, I wouldn't recommend this!
Accommodation is likely to be the biggest part of your budget, but you can get very comfortable for around $500 per month, and you won't have many added costs after that. $1,000 would be a great monthly budget for Guatemala, and you could lift that to around $1,500 if you want to live more luxuriously.
Understanding the Lay of the Land in Guatemala
The hinterland of Guatemala, where all the major cities are, is mostly mountainous and enjoys a moderate climate year-round. However, the Northern lowlands closer to Belize, and the southern coastal areas are more tropical.
The digital nomad scene, however, is concentrated around the major cities Guatemala and Antigua, as well as Lake Atitlan (usually referred to as The Lake), which all make a good base for further explorations of the country. All three of these areas are based in the center-south of the country, making most of the country's attractions easily accessible for quick weekend visits. The Peten region in the North, however, takes a bit longer to travel to.
If you want to visit Flores and Tikal (recommended!) and are constrained to the weekends, there is a domestic airport in Flores with flights leaving from Guatemala City. I wouldn't recommend working from Flores if you can avoid it, as the internet connection can be very unreliable.
Cuisine in Guatemala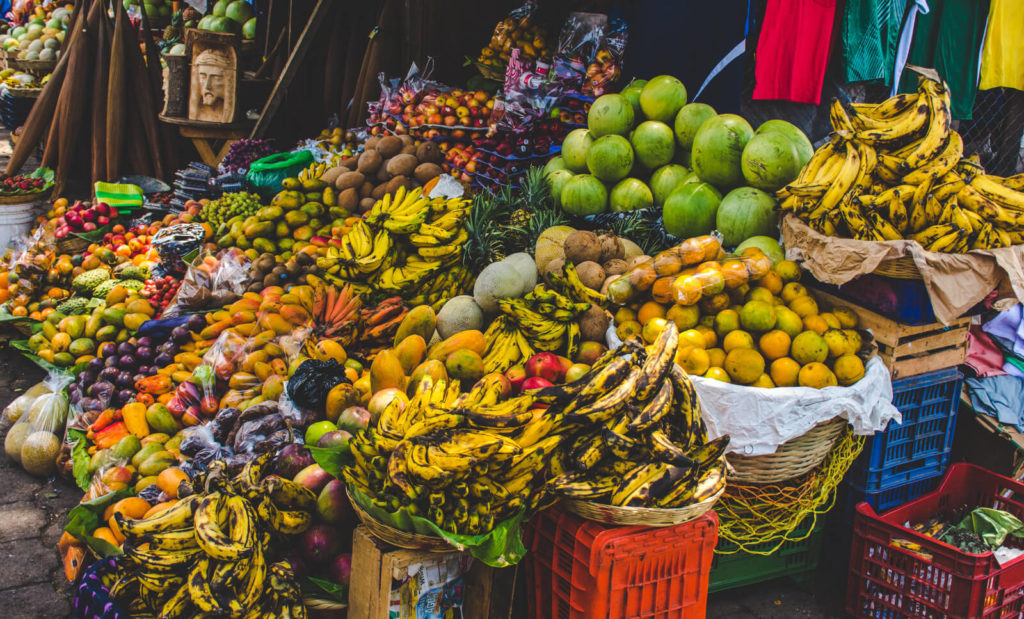 Given that it borders the culinary connoisseur Mexico, Guatemalan food tends to get overlooked. But visitors to Guatemala are usually pleasantly surprised by the diverse and delicious cuisine. Full of robust flavors and spices, Guatemalan food usually comes served with the Central American staple of corn, popularly cooked into tortillas and empanadas. Guatemala is also known for its soups, stews, chocolate (cacao), and coffee. Cacao has a special meaning in Mayan culture, and it's worth taking part in a cacao ceremony, or learning about the history of cacao whilst you are there.
Pro tip: If you pass through the city of Antigua (and you must!), be sure to eat at the famous Casa De Las Sopas. Three years later and I'm still salivating at the thought of their soups!
The Digital Nomad Community in Guatemala
Guatemala's digital community is growing, and it's an exciting place to live and work, with a great community of entrepreneurs, digital nomads, and expats. Antigua and Lake Atitlan, in particular, are home to an international milieu of creative souls. Guatemala is also something of a yoga hub in Latin America, with yoga teachers and students visiting from all over the world, so if that's your vibe, you'll easily find your tribe in Guatemala! If you're keen to learn more about how to meet new people and find a sense of routine in a new country, check out our post on How To Quickly Adapt To A New Country As A Digital Nomad.
Best Cities For Digital Nomads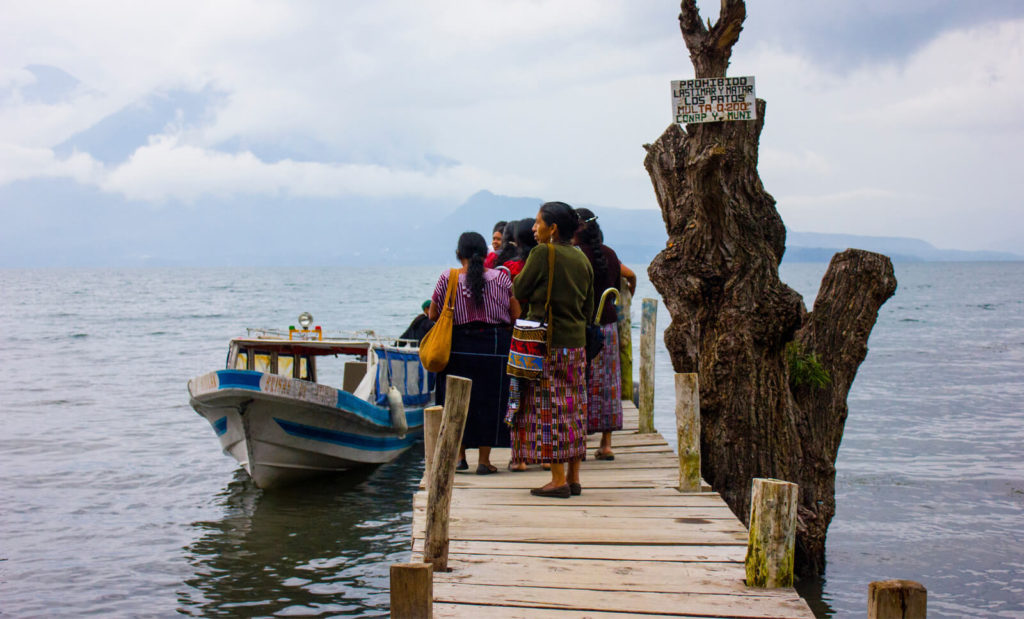 Antigua
Antigua is the dream for Digital Nomads. The UNESCO World Heritage Old Town is a fully preserved colonial capital with lovingly restored colorful Spanish architecture and charming cobbled streets. Lying in a valley overlooked by volcanos, it enjoys a moderate year-round climate and is full of quirky restaurants, cute coffee shops, and boutique shops.
The entire city can be easily traversed on foot, and its proximity to Guatemala City and the airport is convenient. There are various options for co-working in Antigua and it also has a budding digital nomad scene. There's also plenty to see and do, and endless options for bars and restaurants to try out.
Lake Atitlan
If you want to get closer to nature, look no further than Lake Atitlan, Guatemala's star attraction. "The Lake" is surrounded by coffee plantations, mountains, and volcanoes. The Lake is the center-point, and around this, the area is scattered with small towns that each have their own distinctive vibe.
You can get between each town by boat, with a regular schedule running throughout the day. The hiking options are endless around the lake, although solo travelers should be aware that crime rates are high in Guatemala and it is not wise to venture off into the jungle for a solo hike! That being said, within the towns, crime is quite unlikely and there's a lively atmosphere of tourists and expats alike at The Lake, so you'll rarely find yourself alone.
The Pros and Cons of Being a Digital Nomad in Guatemala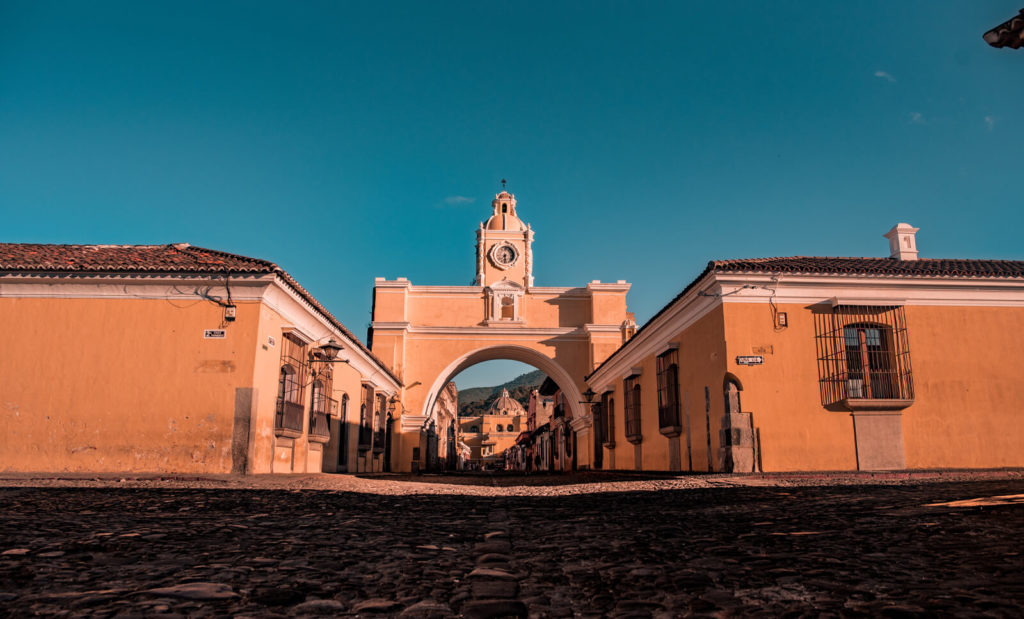 As with any destination, there are pros and cons to being a digital nomad in Guatemala, so let's discuss them.
The Pros
Incredible nature: The nature in Guatemala is dreamy, with soft grey volcanoes complementing the lush green landscape. For lovers of nature, it really is a paradise.
Inexpensive: For Latin America, Guatemala is easy on the wallet, making it one of the most affordable places to work remotely in the region.
Creative community: The expat community in Guatemala is dominated by creative and spiritual types: yoga teachers, artists, meditation experts, astrologists, artisans, writers, and entrepreneurs.
Fun!: Guatemala has a great vibrancy. There's always an exciting party, a ceremony, or an event to join. It never gets boring!
Weather: Expect a year-round spring climate ranging between 20-25°C or 68-77°F (hotter towards the coastal and Northern areas)
The Cons
Safety: You need to have your wits about you in Guatemala as safety is definitely an issue. With legalized gun ownership, armed robberies are somewhat common, although locals will warn you away from areas that are popular with Banditos. To stay as safe as possible, stick to tourist areas and get detailed advice on what areas are and aren't safe from locals.
Power cuts: Power cuts are common in Guatemala, but the coworking spaces use back-up generators to get around this.
Wifi: Outside of coworking spaces, the internet can be slow and unreliable.
Guatemala is an incredible destination and one that will undoubtedly get better equipped for the remote work market as time goes on. There is already an established digital nomad scene in the country and lots of coworking options. For anyone thinking of heading to Guatemala as a remote worker, I would highly recommend it.
---
Where to next? Find flexible month-to-month rentals across the globe on Anyplace.