All There Is to Know About Being a Digital Nomad in Turkey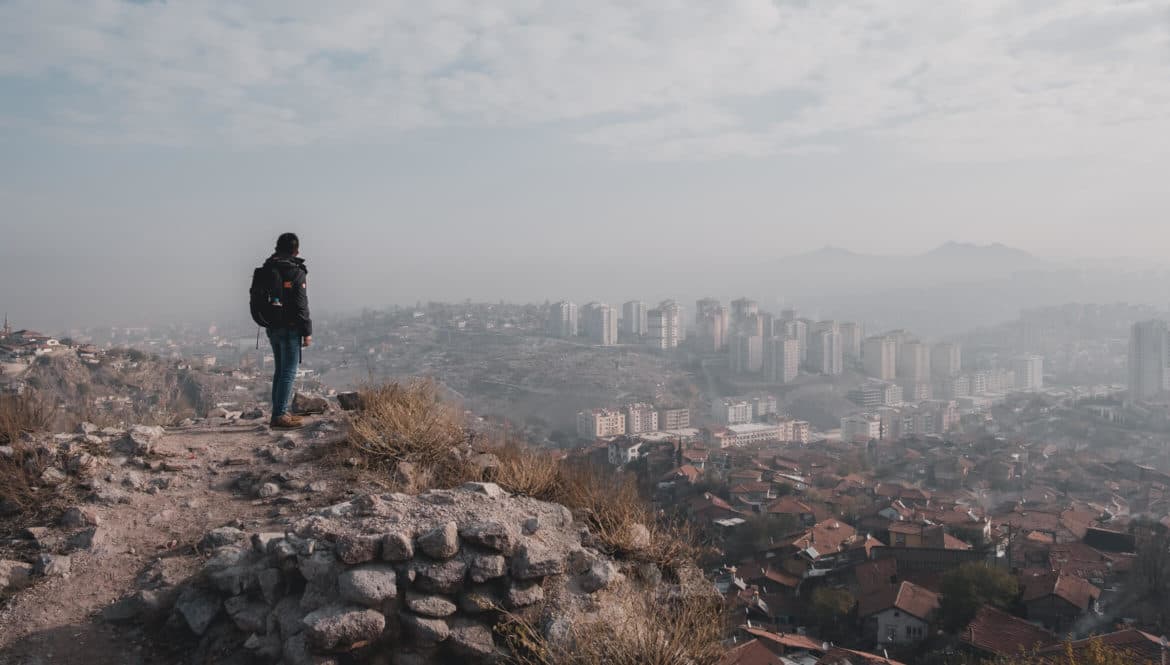 For millennia, Turkey has been an important gateway between east and west, and to this day a divergence of people, cultures, and histories can be felt throughout the country. When I visited Turkey for the first time, I was surprised and amazed by the richness and diversity that will make any visit fascinating and enjoyable. Turkey is not a part of Europe, Asia, nor the Middle East, yet it draws from each of these regions to make its own rich and distinct heritage. Here's why digital nomads and remote workers should consider Turkey.
Why Work Remotely From Turkey?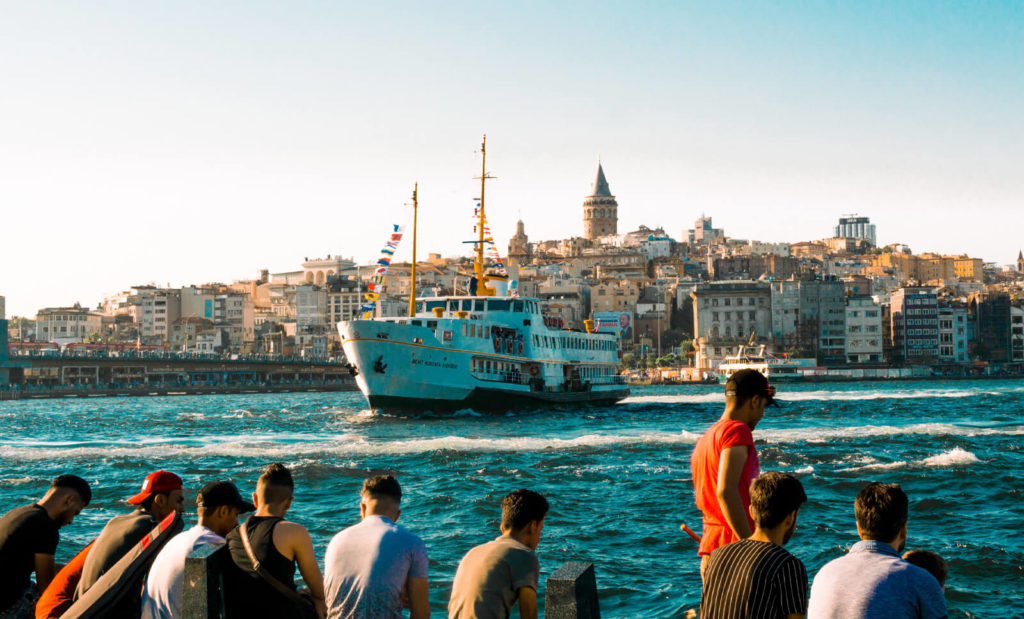 Turkey is an excellent location to spend some time working remotely and it should be on the list for any footloose digital nomad. Here are some of the great things you can enjoy about living in Turkey.
Coworking Spaces
Turkey has many coworking spaces and comfortable cafés and restaurants for digital nomads to spend their time working. This can be more easily noticed in the larger cities that are more cosmopolitan, but most cities have coworking spaces and cafés, as well as social and networking events that appeal to remote working travelers.
Low Cost of Living
While it is virtually a European country, Turkey has a significantly lower cost of living when compared with its European neighbors. Prices vary in different parts of the country, but on the whole, Turkey is a very affordable place for digital nomads that are on a tight budget.
Range of Activities
As a large country with incredible geographical features and historical sites, visitors to Turkey will never be short of things to do in their free time. This could include visits to roman remains, skiing, paragliding, or visiting a traditional Turkish hammam (sauna) to name a few activities.
Excellent Cuisine
Turkey is a land of many tastes and flavors, influenced by Mediterranean, Middle Eastern, Central Asian, and Eastern European cuisines. This includes various kebabs, kofte, soups, flatbread, pastries, and vegetable dishes, all served with yogurts, salads, and different spices, and flavorings. There are regional variations to notice in different parts of the country, but everywhere the cuisine is full-flavored and varied. Turkey is also famed for its coffee and desserts, such as Baklava and Lokum (Turkish delight).
Cultural Heritage
Turkey sits at the crossroads of Europe, Africa, Asia, and the Middle East and an important location on the silk road. It has seen many civilizations, from the Hittites to the Ottomans, and the layered history can be felt throughout the country. This multifarious past is perhaps what has made Turkey the fascinating place that it is today.
Warm Hospitality
Turkish people are very welcoming to guests, and it is quite common for people to invite you into their homes for tea. Visitors often mistakenly believe that their hosts might expect something in return, but it is simply the kindness that the Turks frequently show to visitors to their country. We can all enjoy the hospitality and quickly make new friends.
The Best Cities for Digital Nomads in Turkey
Turkey has a large metropolis that attracts many visitors every year, but there is much more of this fantastic country to experience beyond Istanbul. For many visitors, smaller towns will hold more of an appeal, and they are usually more affordable.
Istanbul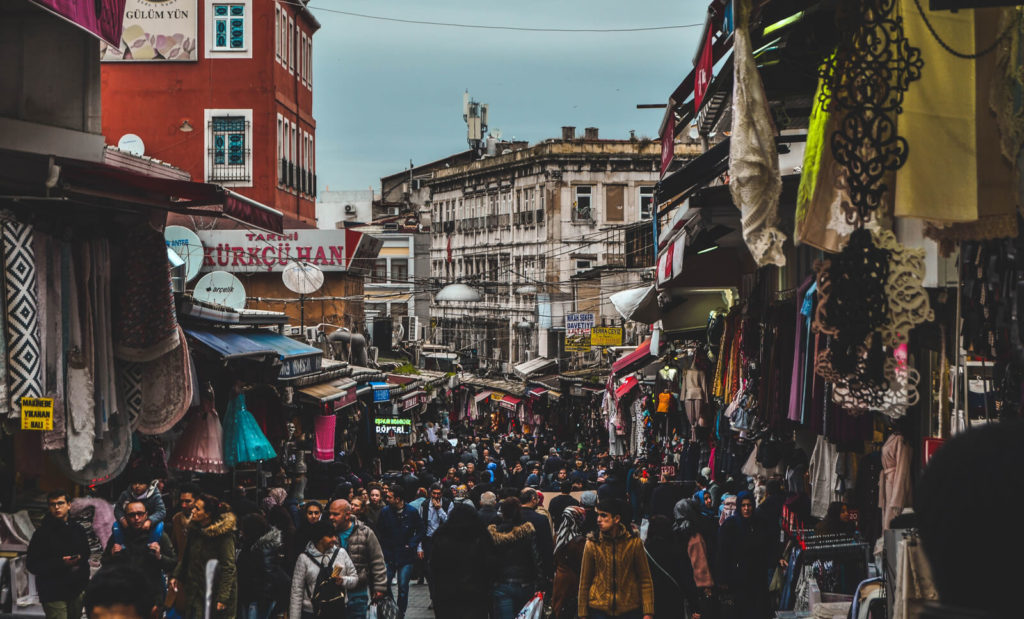 Most visitors to Turkey will start out in Istanbul, a megacity of 15 million people that sits on both sides of the Bosphorus straits – part European and part Asian. Over the centuries Istanbul has been Greek, Roman, Byzantine, and Ottoman; Christian, and Islamic, and the city boasts a wealth of historical remains from the various periods. The city is beautiful and historical, yet it is also modern and vibrant with youthful energy. Now it is a buzzing center of shopping, dining, and nightlife.
There are many coworking spaces to choose from in Istanbul, such as Impact Hub, Atolye, Kolectif Haus, and Han Spaces. Some great cafés to work from in the central areas of Beyoglu, Galata, and Sultanahmet include Cuma, Tiyop, and Cafe Elif.
Cost of living: $1,000 / Month
Internet speed: 24Mbps / 16Mbps
Bursa
Not far from Istanbul, the journey to Bursa takes from three to four hours by bus. Bursa is a large city of around 2.5 million people and the area is home to heavy industries, but it has a historical center with interesting sites to visit. Unfortunately, the city does not escape the high prices of Istanbul and it is relatively expensive. The city is close to Uludag, one of Turkey's highest mountains with a national park and ski resort.
Comfortable coworking spaces in Bursa include The Workery, NexLab, and Ofis Loft. Some of the best places to work from could be the historical Koza Han or the Fidan Han Caravanserai, or for more modern comforts, Good Call Cafe, or Vegan Kantin.
Cost of living: $1,050 / Month
Internet speed: 20Mbps / 12Mbps
Izmir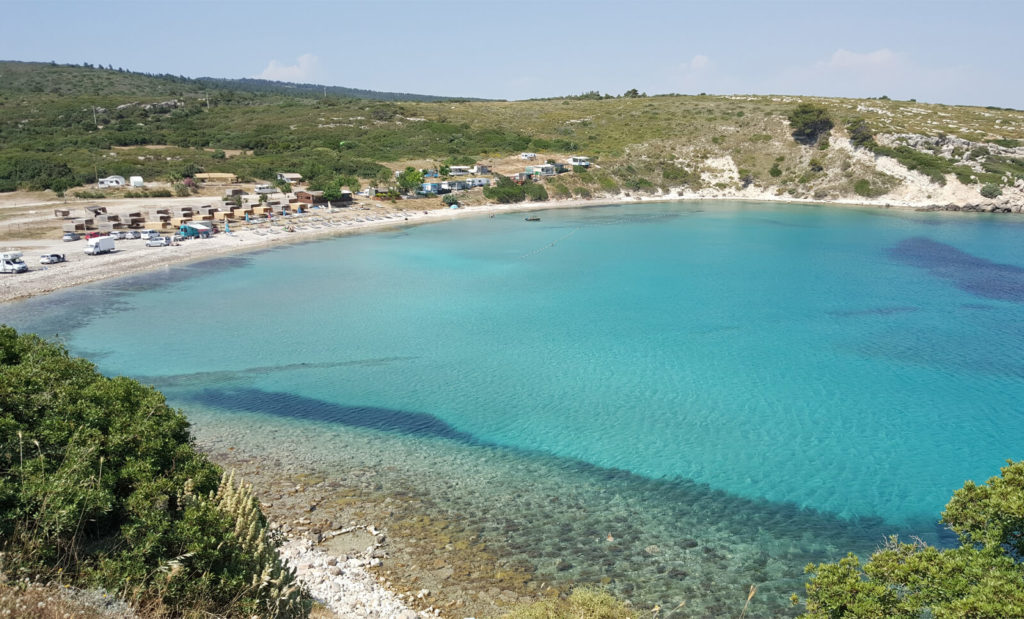 Turkey's third-largest city with a population of around 4 million, Izmir is also an important university town with a young population. It is located on the Aegean coast and has more of a Mediterranean feel than other parts of the country, as well as good transport links and access to beach resorts. Izmir has a long history that dates back to Homer, who was born here, but it is also progressive and fast-growing.
For digital nomads, the best coworking spaces include Originn, Withco, nuvEGE, and Lokasyon. There are many options for excellent Turkish coffee, food, and extras that are great to work in, such as Arma, Baristocrat, and MyHouse.
Cost of living: $930 / Month
Internet speed: 16Mbps / 5Mbps
Bodrum
Bodrum is an ancient city and birthplace of the historian Herodotus, located in the southwest of the country on the Aegean coast. As well as having a wealth of historical remains, the town also has a beach, marina, and yacht club that draws millionaires from near and afar. Bodrum can be a good place to visit for people who are interested in history, the surrounding beaches, villages, and Greek islands, or just to escape the busy life of the big city. But Bodrum is just a small city so it lacks the coworking spaces, reliable connections, and services that can be found in places like Izmir.
For resourceful digital nomads, there are always suitable cafés to work from, like Kahve Dunyasi or Duvar Cafe & Nargile.
Cost of living: $950 / Month
Internet speed: 11Mbps / 3Mbps
Antalya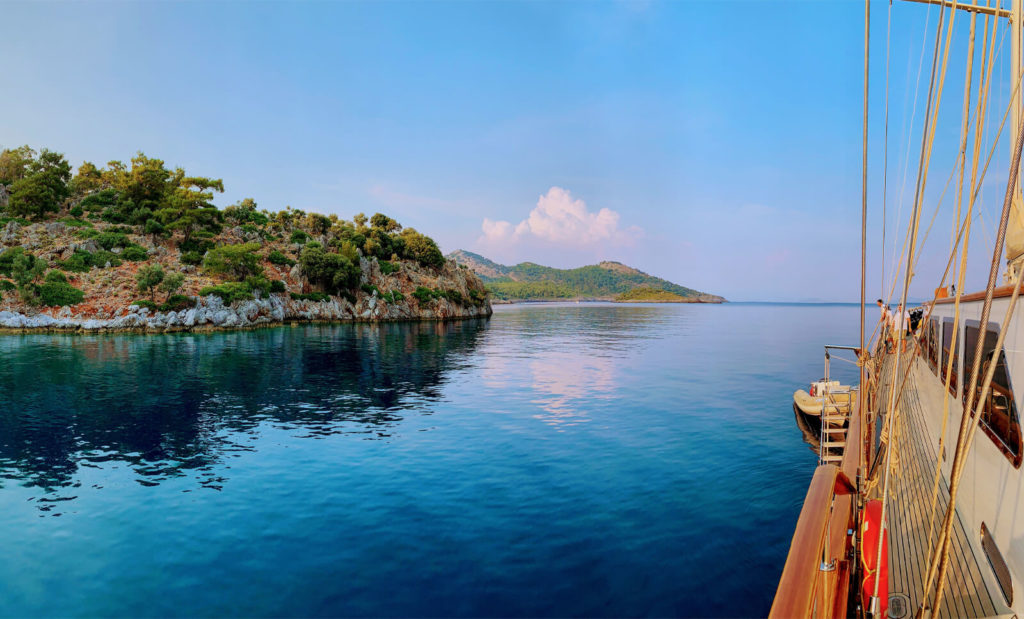 In the middle of an area of historical sites, beautiful beaches, and mountains, Antalya is a popular center of tourism on the south coast of the country. However, the city is mainly unaffected by the droves of package-holiday tourists that are usually taken directly to their resorts along the coastline. Antalya is a pleasant city with a historic old quarter, harbor and beach, with plenty of things to do in your free time. Another option is to travel two hours east to Alanya, which is a much smaller coastal town.
Antalya is another town that is without coworking spaces but has plenty of options for digital nomads that are happy to explore the local scene of cafés and restaurants. Suitable venues include Mackbear Coffee, Coffeetainer, The Sudd, and Filab.
Cost of living: $920 / Month
Internet speed: 17Mbps / 4Mbps
Adana
Adana is a large city with a population of around 1.5 million, it is located in the south, not far from the coast and between the cities of Mersin and Gaziantep. It does not usually feature on the tourist itinerary, which means visitors can find a more genuine Turkish experience. It also means that prices are significantly lower than the more popular tourist destinations. Adana could be a good base from which to visit the surrounding area, Mersin and the coast, or north to Cappadocia.
Adana has options for coworking spaces that include Go Ofis, WorkInStation, Cepofis, and Dreamwork. Suitable cafés to work from include Caribou Coffee, Lokal Cafe, Nazca Cafe, and Kahve Dunyasi.
Cost of living: $700 / Month
Internet speed: 16Mbps / 4Mbps
Ankara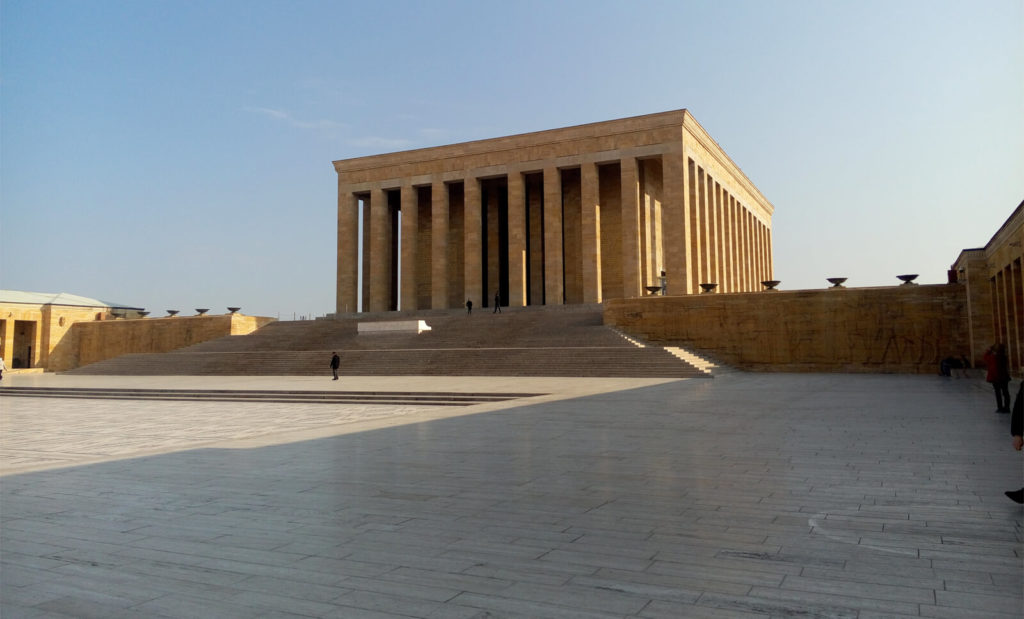 The capital and second-largest city in Turkey, and it is located in the center of Anatolia (Peninsular Turkey). Most of the city was built after it was established as the nation's capital in 1920, which means it is mainly quite modern. However, as with most of Turkey, there is still an abundance of history to be explored. Ankara is the center for the rail and road systems, and it is an important place for government, commerce, and industry.
There are many coworking spaces to choose from, such as Ancowork, Plazacubes, Work Up, Cozone, and eOfis. Great cafés to work from include Café des Cafés, Coffee Lab, and Balkon Cafe.
Cost of living: $775 / Month
Internet speed: 20Mbps / 9Mbps
Trabzon
For the more adventurous digital nomad, Trabzon is an idyllic town that sits between high mountains and the Black Sea on the northern coast of the Turkish peninsula. It is an Ancient silk road trading post, visited by Marco Polo and other early explorers. It has Uzungol, a beautiful lake nestled in the mountains; Sumela Monastery, a Greek Orthodox monastery embedded in a steep cliff face; and a charming historical center. Trabzon is a small city and may not be the obvious choice for digital nomads, but if you get the chance to spend some time here you will not regret it. It is also not far from the border with Georgia and Armenia.
Trabzon is another smaller city that is doesn't offer the same services as cosmopolitan cities like Istanbul or Ankara. However, for the nomads that are content to work in any place without all of the modern conveniences, it is a beautiful and interesting corner of the country to visit. Cafés like Kahve Diyari or Time's Coffee Restaurant could be good places to start.
Cost of living: $750 / Month
Internet speed: 10Mbps / 2Mbps
Is Turkey Safe for Visitors?
In recent decades, there has been some political unrest in Turkey, so it is a good idea to stay abreast of the local and international news. Most of the time Turkey has been relatively stable, and the government is keen to ensure that tourism is unaffected by political issues.
In terms of crime, Turkey is on a par with many parts of the world. An international crime index from Numbeo shows it to be a moderately safe country, but as in all other unfamiliar global locations, you should always be wary of thieves, pickpockets, and scams.
Women traveling alone in Turkey should be wary of harassment in public places, as this can be an especially difficult issue for foreign travelers. Fortunately, there is usually a strong police presence in public places when help is needed.
What Can Digital Nomads in Turkey Do in Their Free Time?
Participate in a wide selection of activities, sports, and excursions! The experience of Turkey is filled with enjoyable ways for visitors to spend their leisure time and the options vary by location. Here are some of the key ways that you can spend your time in Turkey.
Sightseeing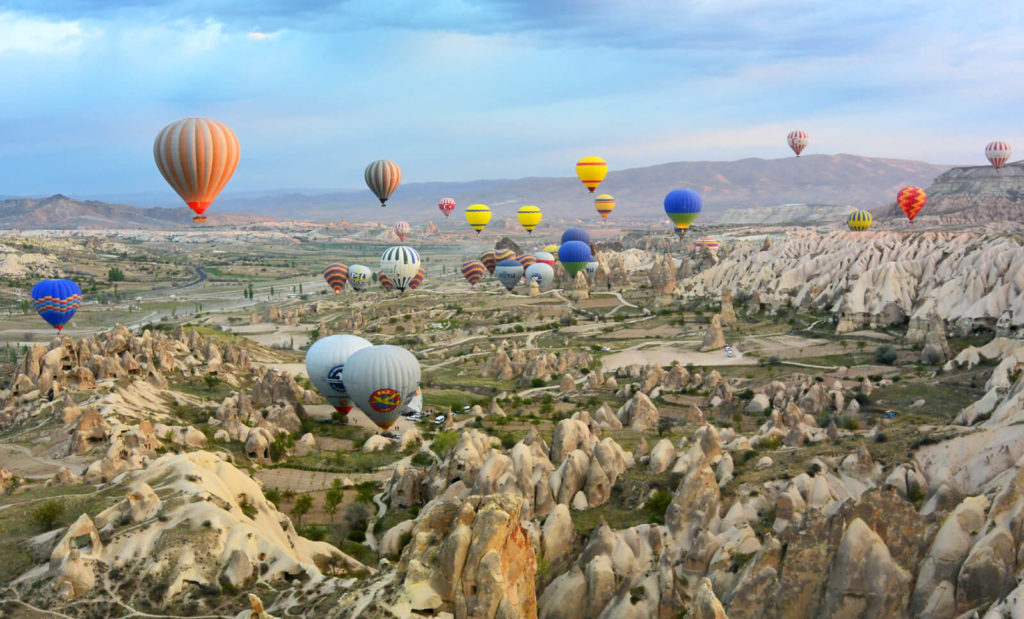 There are too many beautiful and awe-inspiring sights of Turkey to mention and wherever you find yourself in this country, there is sure to be a list of miraculous special places to visit. The highlights include the Byzantine Hagia Sofia mosque in Istanbul, the incredible rock valleys and hills of Cappadocia, the Roman city of Ephesus, and the white rock cascading terraces of Pamukkale. It takes a long time to get through all of the wondrous experiences that Turkey has to offer.
Winter Sports
Turkey may not be the first place you associate with skiing and snowboarding, but there are many ski resorts throughout the country, such as Erciyes and Palandoken. For the rest of the year, there are national parks and hiking trails for hiking and enjoying the amazing scenery. These include Mount Nemrut, the Taurus Mountains, and the Kackar Mountains.
Water Sports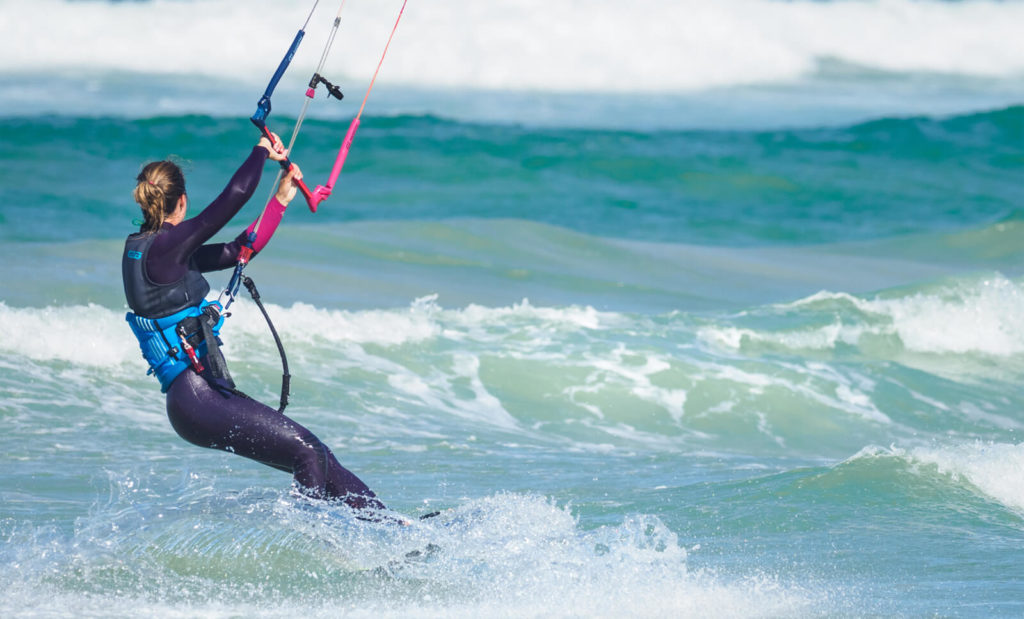 Along the Turkish coasts, there are many water sports that visitors can take part in. Popular among these are windsurfing and kitesurfing in the Mugla province or scuba in various Aegean or Mediterranean locations where PADI courses are available. Particularly at the tourist resorts, activities like jet skiing, sea kayaking, and white water rafting can be found, while sunset boat cruises can find that perfect end to the day.
Exploring
With such a colorful assortment of sights, sounds, tastes, and experiences, sometimes the best way to spend a day in Turkey is by ambling around the enchanting bazaars, caravanserais, shops, and buildings. Living in Turkey is always an adventure and there are new things to captivate and impress you every day.
More than many other countries, Turkey is certainly unique. The remote working infrastructure may not be as well developed as in other parts of the world and outside of big cities English is not widely spoken. But the digital nomad lifestyle is never without challenges and it is by overcoming adversity that we learn and grow. Life in Turkey is low in cost and rich in flavor, and life here is both comfortable and exciting.
---
Where to next? Find flexible month-to-month rentals across the globe on Anyplace.
digital nomad destinations