The Ultimate Guide for Digital Nomads in Tulum, Mexico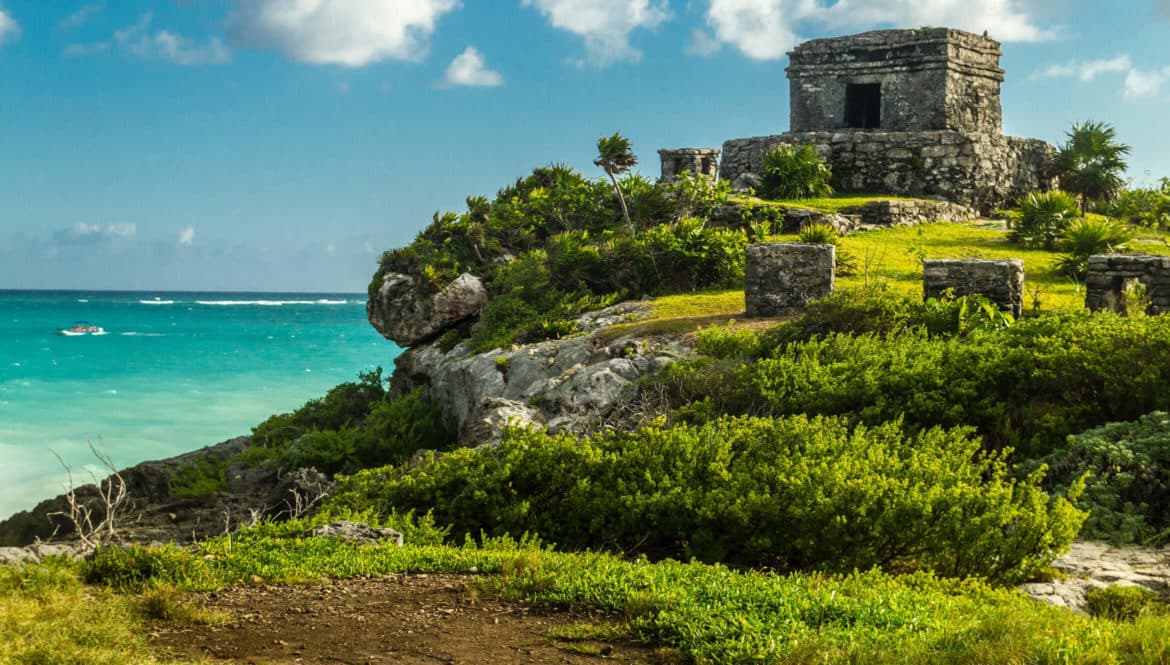 In recent years, Tulum has become a Mecca for yogis, artists, musicians, and digital nomads all over the world. The small town in southern Mexico has been expanding and quickly becoming a trendy location for international DJs, bohemian wanderers, and anyone who is on a path of self-discovery or a beautiful place in the sun. 
It is an area with a great deal to offer the visitor, as a comfortable and fun location to spend a few months and as a place of healing and learning. Tulum was a Mayan port before the arrival of the Spanish, so maybe it is the beliefs and wisdom of the ancient people that have bestowed a sense of tribal mystique.
Why is Tulum a Great Spot for Digital Nomads?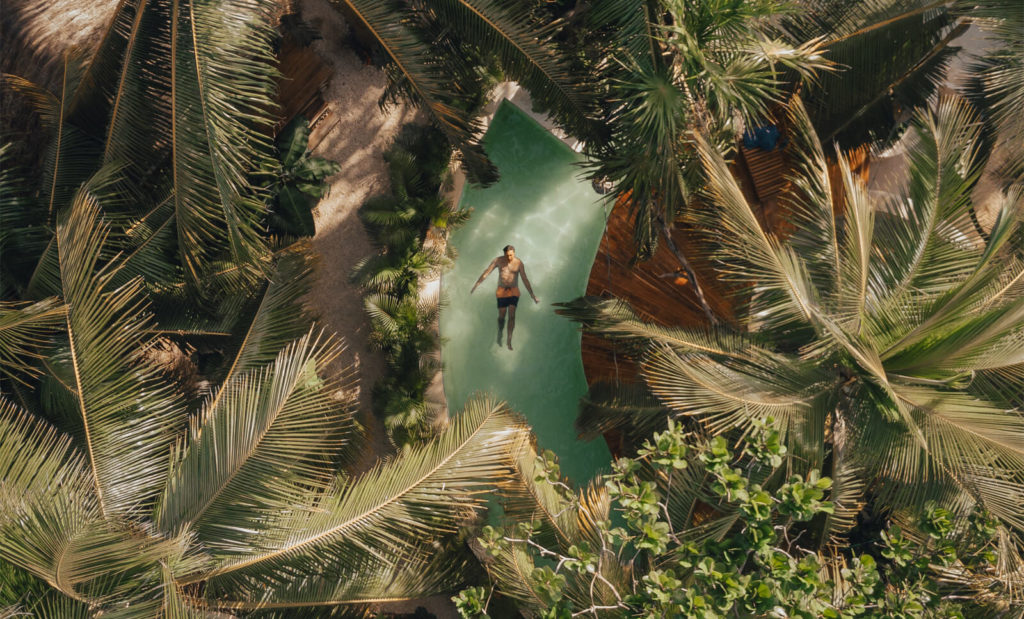 Tulum is one of those paradise beach locations that has natural beauty and a culture of art, music, and wellness. It has escaped the crime and scams of other resort towns and the people it attracts are mainly those who are here to enjoy a positive lifestyle.
There is the chance to indulge in some delicious and healthy vegetarian food and traditional Mexican dishes. Tulum can be a place to rest and recover both physically and mentally or a place to be active with tours, sports, and parties.
Getting to Tulum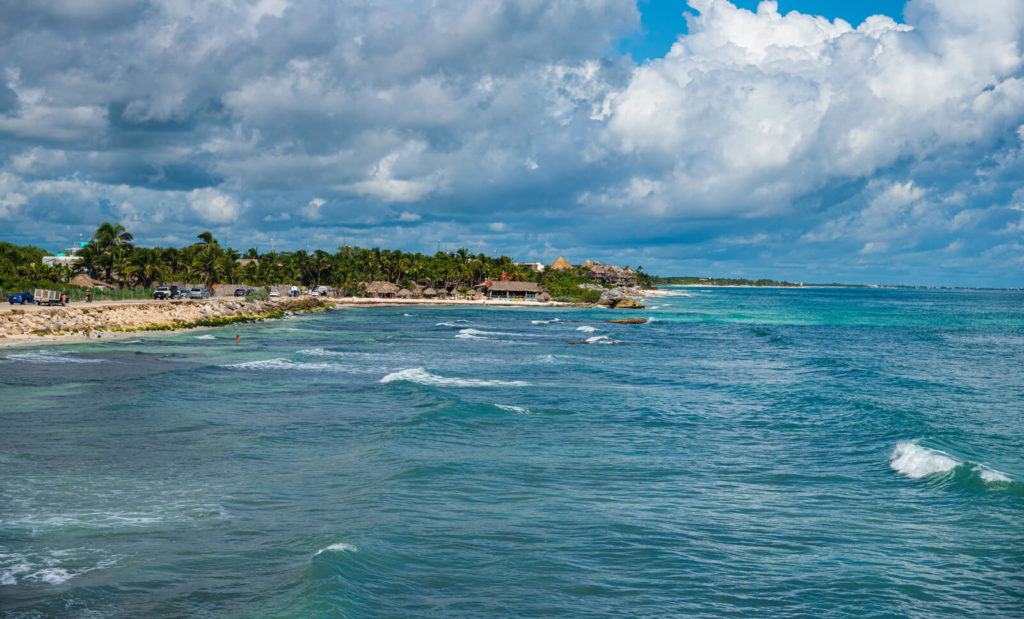 Tulum is a journey of around two hours south of Cancun, where there is an international airport. It is also less than an hour's drive from Playa del Carmen and all three locations are on the east coast of the Yucatan peninsula, facing the Caribbean sea. Traveling south from Tulum for about three hours will take you to the border with Belize, which is also close to the eastern region of Guatemala.
In Tulum, there is a distance from the main town of Tulum and Tulum beach. This is at least 2 miles (3.2km) depending on the route you take.
Tulum Town
This is the main part of Tulum, where most of the restaurants, shops, services, and residential housing. It is a more convenient and affordable place to live than the beach, with neighborhoods like Aldea Zama and La Valeta as the popular residential areas. Tulum town is often referred to as 'la Puebla' or downtown.
Tulum Beach
There is a long strip of restaurants, bars, and hotels that extend down the coast to the Sian Ka'an national reserve. Staying on the beach is more expensive and usually better for short rather than long-term stays, but waking up to the fresh sea air and a swim before breakfast is an attractive prospect. If not, frequent trips can be made from the town for the beach, activities, and parties.
The Best Places to Work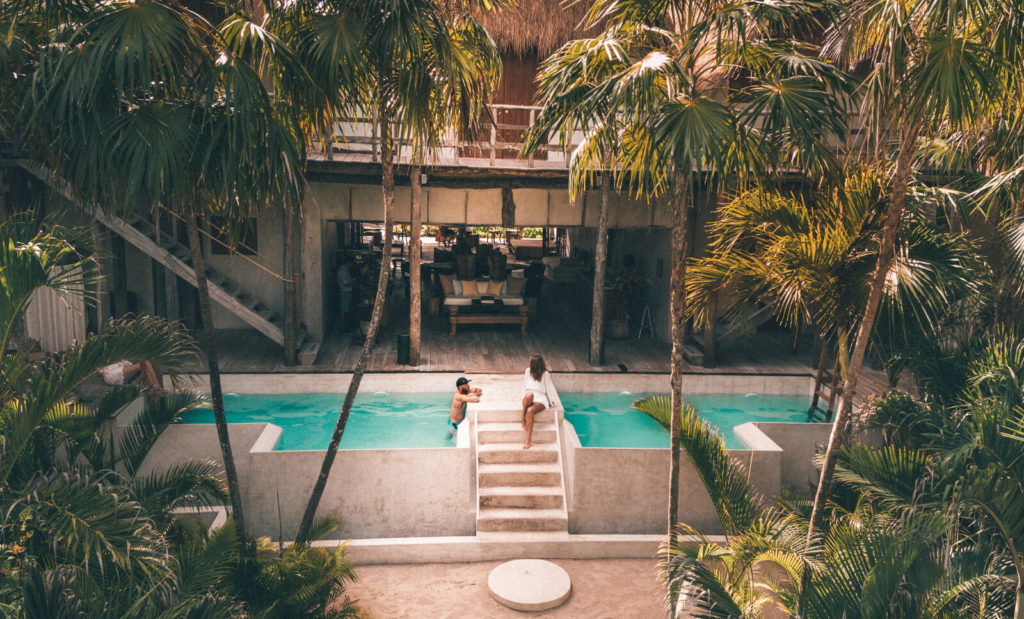 Tulum is not a large town, but it does have an impressive range of places that are suitable for working remotely, both in the town and on the beach. Here are some of those options:
Coworking Spaces
Bunko Tulum: A beautifully designed and well-equipped corking space in La Puebla with fast internet, as well as a restaurant, music lab, and tattoo studio. A popular and cozy place to work with a positive atmosphere.
Digital Jungle: Another stylish space with hi-speed Wi-Fi and attractive furniture, Digital Jungle is in the La Valeta neighborhood of downtown Tulum. Guests can help themselves to fresh coffee and the fruit bar.
Selina Tulum: A coworking and coliving space that has a beautiful location on the beach area of Tulum. It offers a range of private and community rooms, spaces for working, a pool and beach club, yoga facilities, and regular events.
Cafes and Restaurants
Tulum Art Club: A great place to work from in the pueblo that has the feel of a creative coworking space. It has comfortable furniture, reliable Wi-Fi, good ventilation, and plenty of power outlets.
Con Con Amor: This is a downtown vegetarian café and restaurant that has great food and a relaxed atmosphere in an outdoor setting. A good place to work, but charging your phone or laptop is not too easy.
Babel Cafe: An appealing option for working in the center of town that does a good selection of food and drinks, and has strong wifi and powerpoints. It is not very large and it can at times get crowded.
NEST Tulum: A hotel on the beach that has a restaurant and bar. It is in a beautiful setting and the Wi-Fi is reliably strong, but it doesn't have a lot of space that is suitable for working.
Papaya Playa Project: This is another beautifully designed and styled beachside complex that is famed for its DJ sets. The Wi-Fi is also strong, but when the party vibes begin it may not be the most productive environment for getting work done.
Useful Things to Know About Tulum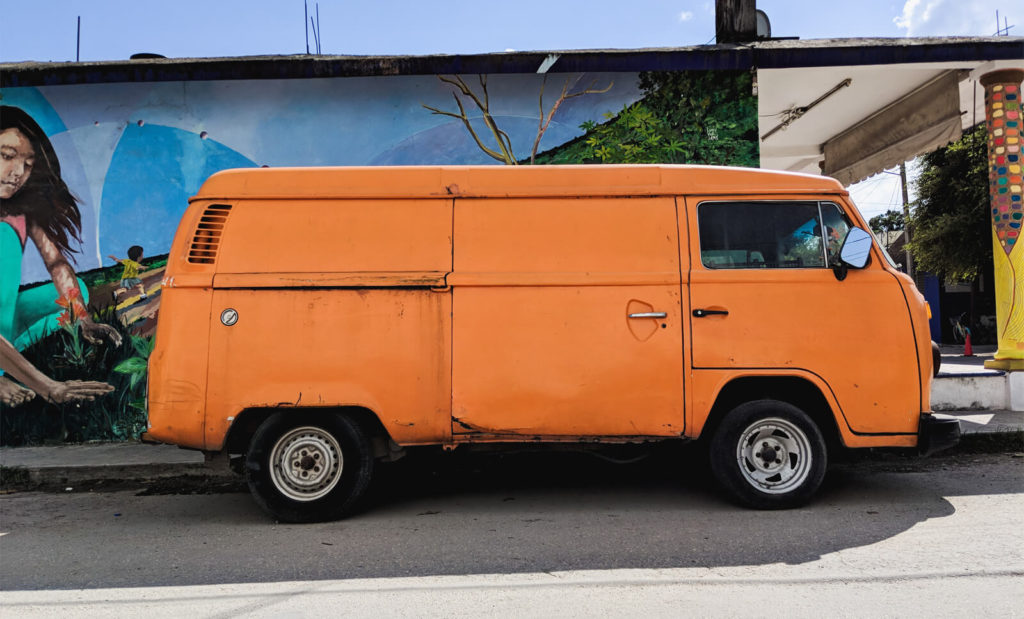 There are some things that it is always good to know before arriving in a new temporary home. These include the following:
Visas
An excellent benefit of staying in Mexico for long periods is that visitors from many countries are issued a 6-month visa on arrival. These countries include the U.S., the U.K., Australia, Canada, New Zealand, and all EU member states. It is also easy to do visa runs from Tulum as it is close to the border, though people entering Mexico overland will sometimes only be granted 3-month visas.
Timezone
The timezone in Quintana Roo is UTC-5, which is conveniently aligned with Eastern Standard Time (EST) for those with employers or clients on the east coast of the U.S. The time difference to European countries is also manageable.
Climate
Tulum, and the rest of the Yucatan peninsular in southern Mexico, has a tropical climate that is hot all year round, with temperatures from 70º to 80º Fahrenheit (20-27ºC). From May to October, the weather is wet and humid, and October is also hurricane season. The high season is from November to January, which means prices are higher, so the best time to visit could be from February to April when it is cooler, drier, and more affordable.
Internet Connectivity
Wi-Fi connections are not always the best in Tulum, so it is best to check the speed of hotels and restaurants before you get settled. It is also a good idea to make sure you have mobile data with a reliable carrier like Telcel, for those occasional emergencies. Coworking spaces and cafés often have powerful internet speeds, but remember to check first.
Cost of Living
As an extremely popular Mexican location, the cost of living is markedly different from other parts of the country. Of course, this depends on the lifestyle choices you make, but monthly costs are usually considered to be from two to three thousand dollars a month. The figure will vary slightly depending on the time of year, with the high season as the most expensive.
Getting Around
Tulum town is flat and fairly easy to walk around, though walking from one end to the other takes some time and can be a challenge in the blistering heat. The journey to the beach is even more of a struggle, and taxis can be slightly expensive. The best option is to rent or buy a bicycle, so it's a good idea to ask your accommodation if they have one available. For longer trips around the area, car or scooter hire is possible, but this would be costly on an ongoing basis, especially in high season.
Leisure Activities
Yoga
Tulum is probably Mexico's number one spot for yoga breaks, so there is an abundance of yoga studios and training centers. Many of these are health spas with retreats and wellness programs that also offer drop-in sessions, spa treatments, yoga teacher training, and temazcal (sweat lodge) ceremonies. These include Yoga Shala Tulum, Maya Tulum, Ahau Tulum, Yoga Dicha Studio, and Yaan Wellness.
Mayan Ruins
Tulum has its own Mayan ruins, a citadel that is at the north end of the Tulum stretch of beaches. This is an interesting Mayan building complex with much lower prices than the other Mayan sites in the region, such as Chichén Itzá. It is perched on rocks overlooking the sea and it is also visited by large iguanas.
Cenotes
There are more than 6,000 cenotes in the Yucatan peninsula, which are miraculous subterranean pools in the limestone rock where diving and swimming are usually permitted. These can be found all along the Riviera Maya and several, such as Gran Cenote and Cenotes Tankah, are close to Tulum.
Sian Ka'an Reserve
This is a large area of wetlands and mangrove swamps that is home to an incredible range of flora and fauna, including bottlenose dolphins, howler monkeys, manatees, crocodiles, and jaguars. There are also some Mayan ruins to visit in the biosphere. Eco-tours can be arranged for groups of all sizes and you can participate in birdwatching, snorkeling, and fly-fishing.
Watersports
In the Tulum area, it is possible to take part in a wide range of activities, both on one of the beaches and at cenotes. This includes snorkeling, scuba diving, kitesurfing, paddleboarding, kayaking, sailing, and surfing. People who like to stay active will not be short of things to do in Tulum, and there are many gyms and classes to attend if you are interested in learning a new sport or fitness practice.
Tulum is a special place to visit in Mexico, with a selection of activities and sights, as well as culinary delights and luxurious comforts. While it is certainly not as affordable as most other places in Mexico, it is still not very expensive by comparison with many North American or European countries. In Tulum, there is the chance for relaxation, personal development, and making valuable new connections.
---
Where to next? Find flexible month-to-month rentals across the globe on Anyplace.