The Optimal Digital Nomad Packing List as Told by a Full-Time Traveler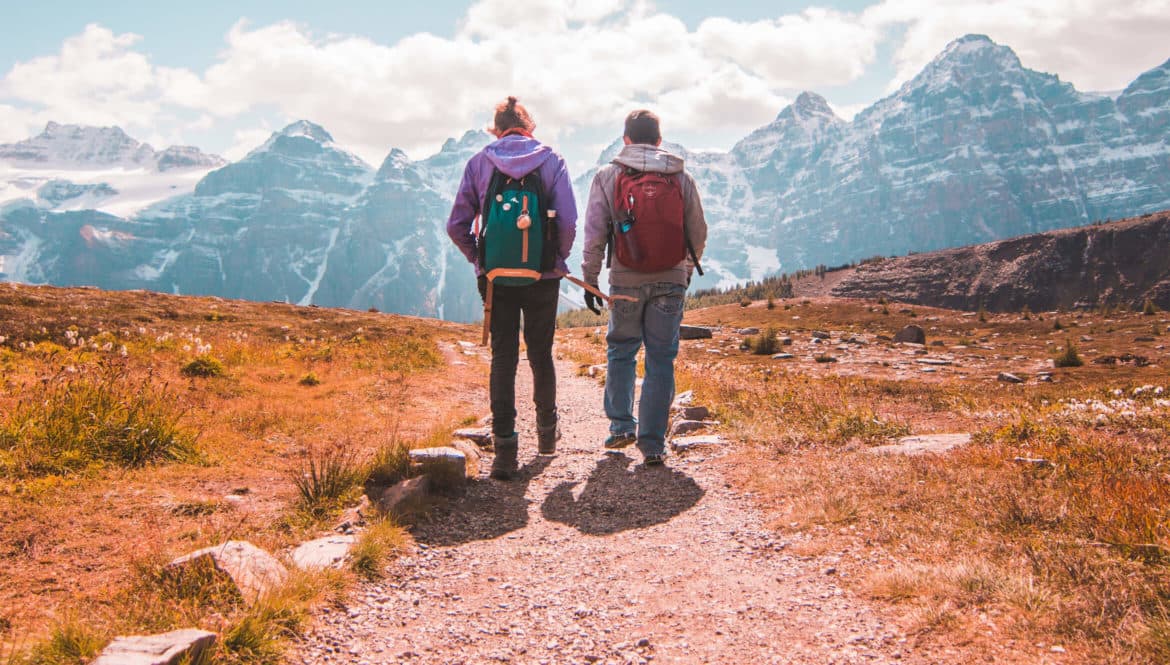 Like many, I used to spend months anticipating my allotment of 12 days off per calendar year. I'd dust off my passport and book a round trip flight to somewhere new. And while those two-week stints helped me re-energize, I always returned home itching for more.
More than two years ago I finally pulled the trigger to sell everything and travel the world as a digital nomad. I carry one suitcase and one backpack. And to many's surprises, it's all I need.
But it did take me time to figure out exactly what I need to pack for a minimalist lifestyle. Here's exactly what my digital nomad packing list looks like.
Digital Nomad Packing List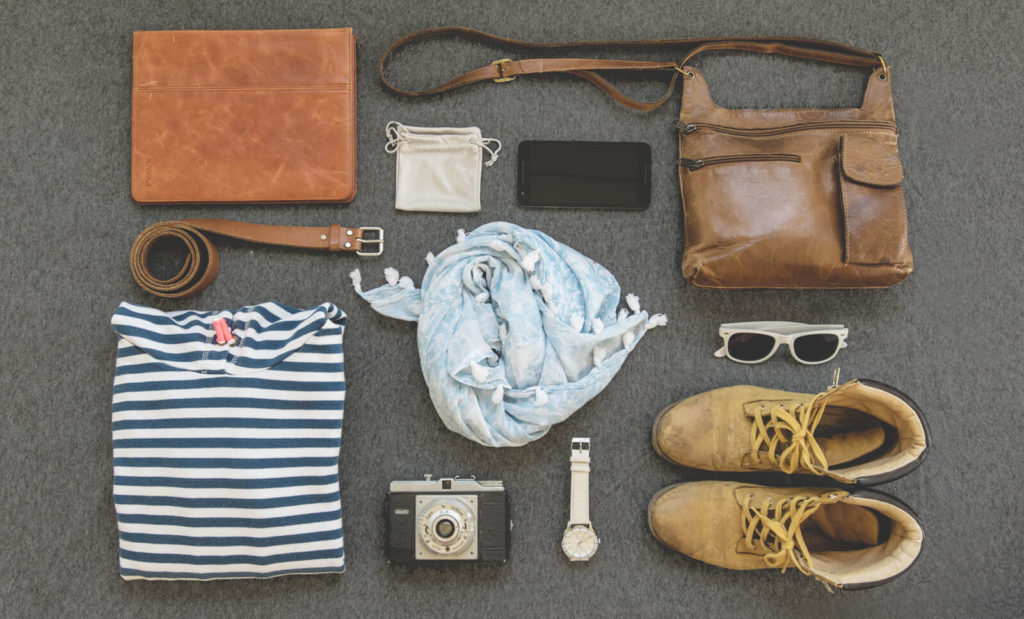 Before packing for a never-ending journey as a digital nomad, remember that you can always buy items along your travels. Start with the strong base — a hearty suitcase, strong backpack, durable shoes, and reliable electronics.
Then, determine the clothes and toiletries that will get you through 1-2 weeks of travel. You can always do laundry and shop locally when you arrive. Here's what I travel with.
Digital Nomad Suitcase and Bags
In the more than two years that I've been traveling, I've never replaced my suitcase, backpack, or bags. I invested in sturdy options for a reason, and they've stood the test of time.
Suitcase
While some opt to travel with a multi-day backpack, I'm not a fan of packing in and out. Don't get me wrong — I use (and love) the Osprey Ariel AG 55 for weeks-long trips or camping getaways. But I find it easier to travel with a hard shell suitcase in the long term since I can easily pack and unpack, find what I need, and give my back a break.
I've been traveling with The Large suitcase from Away. Although it was a splurge, I have peace of mind with the lifetime warranty and it's held up despite being tossed on and off planes, dropped down a flight of stairs (whoops), and dragged along the rugged streets of Morocco.
The only drawback is the weight of the suitcase — it's 11 pounds on its own, so has whittled down my packing list to obey airline checked baggage weight allowances. If you're worried about that, consider The Medium, which shaves off a couple of pounds.
Backpack
Your backpack will carry the precious items you need to do your work. It's essentially your means to being a digital nomad. That's why I opted for the Patagonia Paxat Backpack 32L, a water-resistant backpack with a separate laptop compartment, extra pockets for small electronics, and padded straps.
Given electronics are heavy to carry around, I appreciate the comfort that the backpack provides my shoulders and back. Plus, I'm a fan of its sleek and simple design.
I've also met digital nomads along the way who use Pacsafe, which I'll turn to when it comes time to replace my backpack (side note: if you sign in and book a property through Anyplace, you can get 30% off Pacsafe through our perks program).
Small Bags
If you're on the move with your whole life in tow, staying organized will help you stay stress-free when you're often packing and unpacking. You can do this with multiple smaller bags that serve different purposes.
Packing cubes: Packing cubes help organize clothes by type, and these AmazonBasics and Gonex sets do the trick. I separate my athletic clothes, pants, sweaters, and bathing suits to easily grab what I need if I haven't fully unpacked. All of my clothes are rolled up in the packing cubes, so I can easily see what I need from the outside of the mesh.
Canvas tote: I carry two canvas totes with me and they serve multiple purposes: carrying groceries, packing a small bag for the beach, separating dirty clothes in my suitcase, holding an overflow of goods that inevitably happen once in a while (shh). They're small enough to fold up, and big enough when you need them. I grabbed mine for free at a farmer's market, but you can find them for under $5 a pop online.
Wallets: Notice the plurality here. That's right, I carry two wallets with me. An age-old for travelers, myself included, is to separate your cash, credit cards, and important documents. Use a daily wallet to carry one credit card and the cash you need, but store your other cards and documents in a second wallet. And separate even further in another inconspicuous place in your bag. That way, if you're every pickpocketed or lose your wallets, you have a backup.
Zipped pouches: I carry my toiletries, cosmetics, and medication in separate zipped pouches. Any lightweight, waterproof pouch will do.
Digital Nomad Gear and Electronics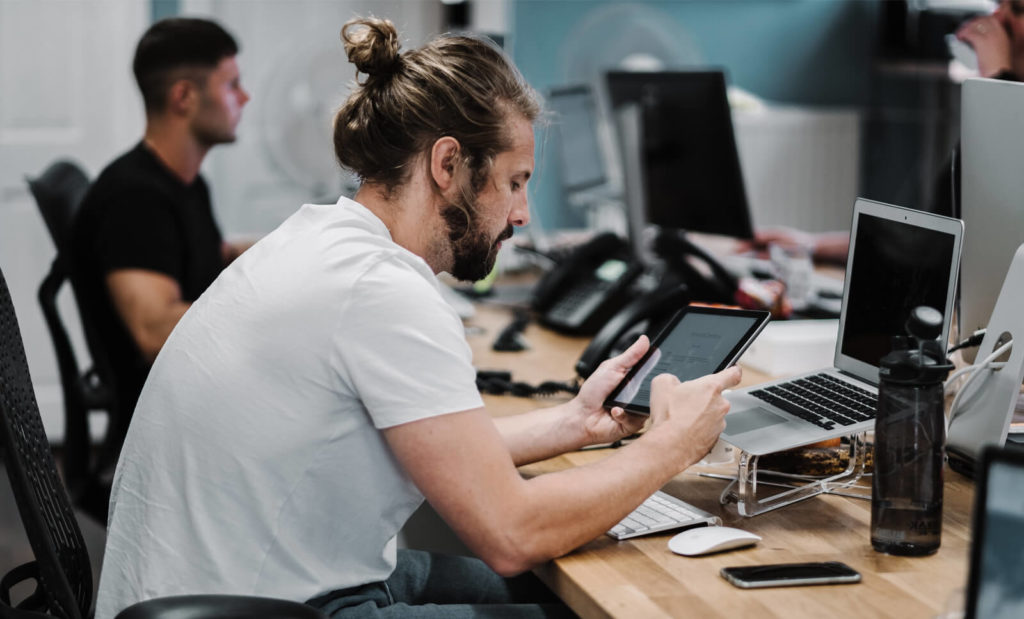 Your electronics will greatly depend on your chosen career, but these are my staples as a marketer and writer.
This is a good time to mention that all of my Apple products are covered by AppleCare. When my laptop had a meltdown in Malta, I was fully covered. And when I shattered my Apple Watch in the Canary Islands, my fitness routine tracking didn't skip a beat.
Clothing
Paring down my wardrobe from a walk-in closet to a 45-pound suitcase wasn't an easy feat. But after years on the road, I've realized that I need nothing more than the clothing items that I carry with me.
While many items I carry are gender-neutral, you'll notice that my clothing, shoes, and toiletries are geared towards women. Use this part of my digital nomad packing list as a baseline and personalize it towards your needs.
1 lightweight winter jacket
1 raincoat
2 sweaters
2 bathing suits 
3 pairs of long pants
3 pairs of shorts
4 pairs of yoga pants: Wear them for hikes, daily exercise, pajamas, and around the home, thus the excess.
4 long- and medium-length skirts: Perfect for all kinds of climates. Add a pair of tights during the cooler months. 
2 dresses
7 lightweight shirts
3 tank tops
3 athletic shirts
1 lightweight scarf: I've used this as a sarong in the summer, for warmth in an air-conditioned coworking space, and freezing winters. Scarves are versatile and a must-have for any digital nomad packing list. 
1 winter hat: Great for cooler hikes and winter months. 
6 pairs of running socks
2 pairs of wool hiking socks
1 pair of tights
10 pairs of underwear
3 sports bras
2 regular bras
Shoes
Your choice of footwear will vary depending on the climate you're traveling to and your lifestyle. While I've replaced my shoes within the past two years, these are the five types of footwear that I have with me regardless of the current temperature. 
Hiking shoes: As an avid hiker, these are a must. The Oboz Women's Saphire Low Waterproof has been my go-to for the past several months.
Running sneakers: I find it so important to keep a health and fitness routine while traveling full-time. I'm a big fan of Asics — the Gel-Nimbus 23 are on my current packing list.
City shoes: Sometimes you don't want to wear running shoes with jeans. I get it. I've walked miles in the Ecco Women's Soft 7 Sneaker in white. They're both comfy and cute.
Flip flops: Although I avoid staying in dormitory-style hostels, there are still times where shower shoes are necessary. I carry flip flops with me for showers, walking to yoga, or the beach.
Strappy sandals: I always carry strappy sandals with me as an alternative, more stylish option to flip flops.
Toiletries
Many toiletries can be purchased when you arrive at your location. Since I stay in one place for a minimum of 30-days, I'll buy full-sized toiletries when I arrive. The travel size products hold me over in the meantime (because who wants to do shopping directly after a long-haul flight?).
Travel size shampoo, conditioner, body wash, face wash, and toothpaste
Razor: Nothing fancy, as head replacements are difficult to find elsewhere. Be prepared to buy a new razor as you travel to new international destinations.
Toothbrush
Body lotion
Mini hairbrush
Tweezers
Nail clippers and nail file
Small scissors
Makeup
Hair ties and clips
Menstrual cup
First-Aid Kit
While you can get access to medication while abroad, I carry some staples to avoid the hassle of finding a comparable choice while abroad. While you're at it, keep a printed prescription from your doctor handy in case you need to refill or get help from a pharmacist to find a similar medication outside of your home country.
Advil
Excedrin
Tums
Pepto Bismal
Dramamine
Bandages
Prescription medication
Miscellaneous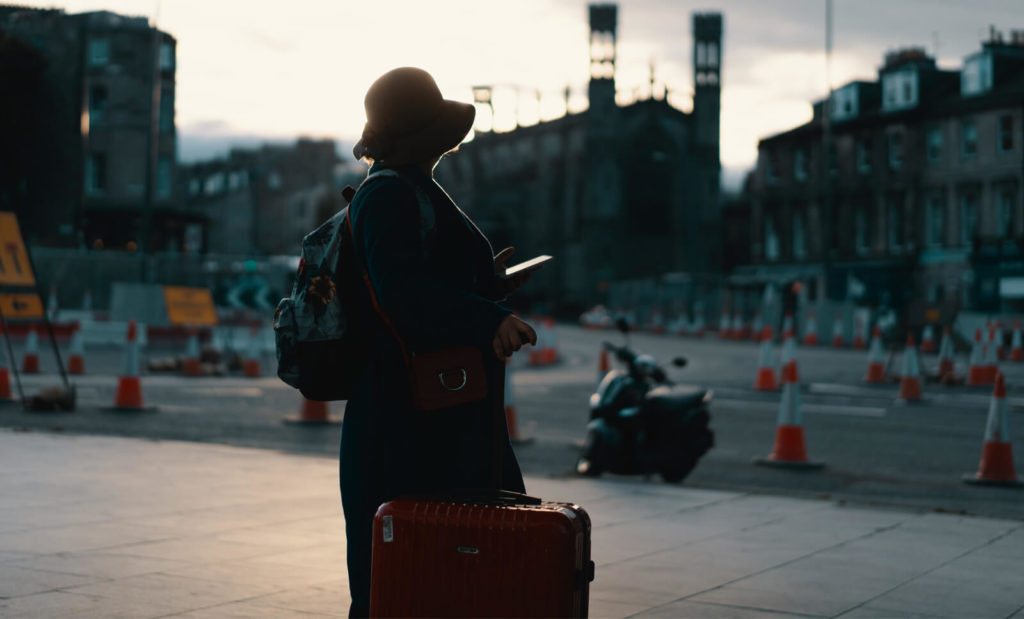 These items are personal choices that make me happy and comfortable. Find what makes you feel at home even when you're elsewhere in the world. And tuck them away in your suitcase for the times you need them.
Jewelry: I don't carry any expensive jewelry with me, but I have a few pairs of earrings, rings, and necklaces that I like to wear on a daily basis.
Journal: I enjoy journaling when I'm eating alone in a restaurant, or relaxing on the beach or in a park on my own. Keeping notes of small moments along your journey is priceless.
Pens: I find myself helping out fellow flight seatmates on nearly every international flight when it comes to filling out immigration forms. You won't regret bringing extra pens with you.
Refillable water bottle: Staying hydrated is an important part of staying healthy while traveling. I've carried the Hydro Flask Water Bottle with me for two years.
Padlock: For times when I want to lock my backpack zippers or lock my items in a locker, I use these TSA Compatible Travel Luggage Locks.
Earplugs and eye mask: I wear these on the plane and almost every night to keep my sleep schedule.
As someone who carries all of my belongings with me, insuring my checked bag cancels out my worries. SafetyWing is my go-to as they cover up to $3,000 if your baggage is lost.
If you're thinking about starting life as a digital nomad, remember that all of your items on your digital nomad packing list can be replaced throughout your travels. Bring the items that will make you comfortable regardless of where you are.
---
Where to next? Find flexible month-to-month rentals across the globe on Anyplace.
digital nomad resources
digital nomad tips