The Ultimate Guide to Life as a Digital Nomad in Mexico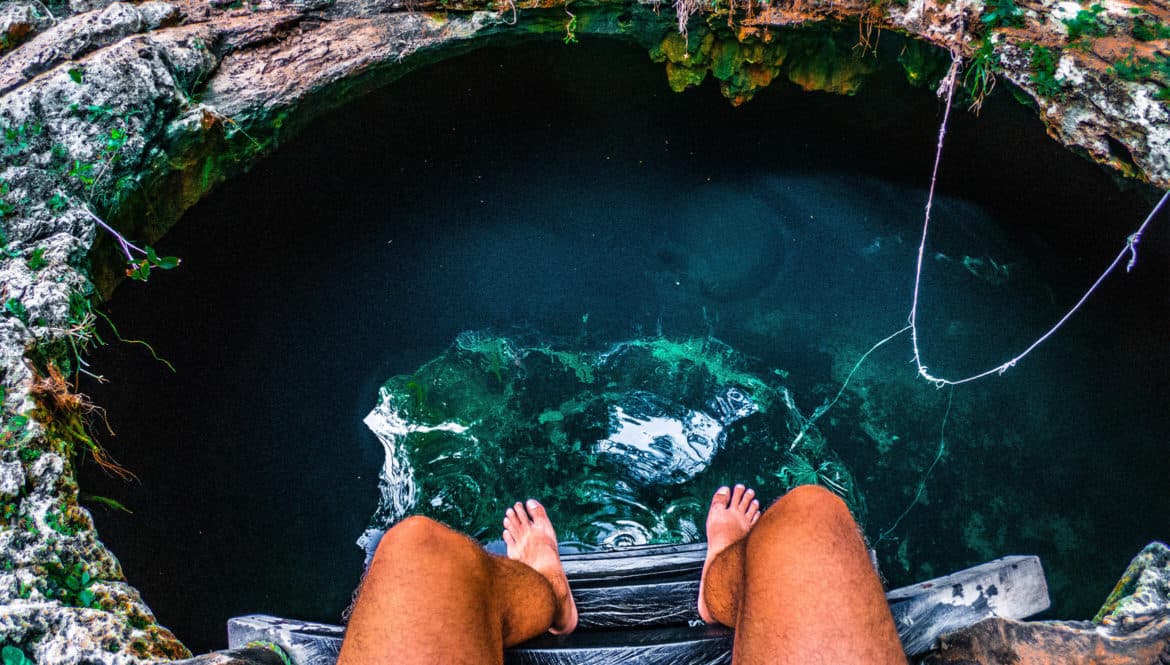 Mexico is a fascinating destination for any visitor, and its relaxed and comfortable way of life lends itself to jet-setting digital nomads that are looking for a good place to work.
For North Americans, it is especially convenient, as plane journeys to Mexico are short compared to other parts of the world. Each Mexican city has its own unique charm and every region is very different from the next. Visiting and traveling through Mexico is always incredible, with a wide range of sights, sounds, tastes, and experiences. And it's also a lot safer than you might think.
What to Expect as a Digital Nomad in Mexico?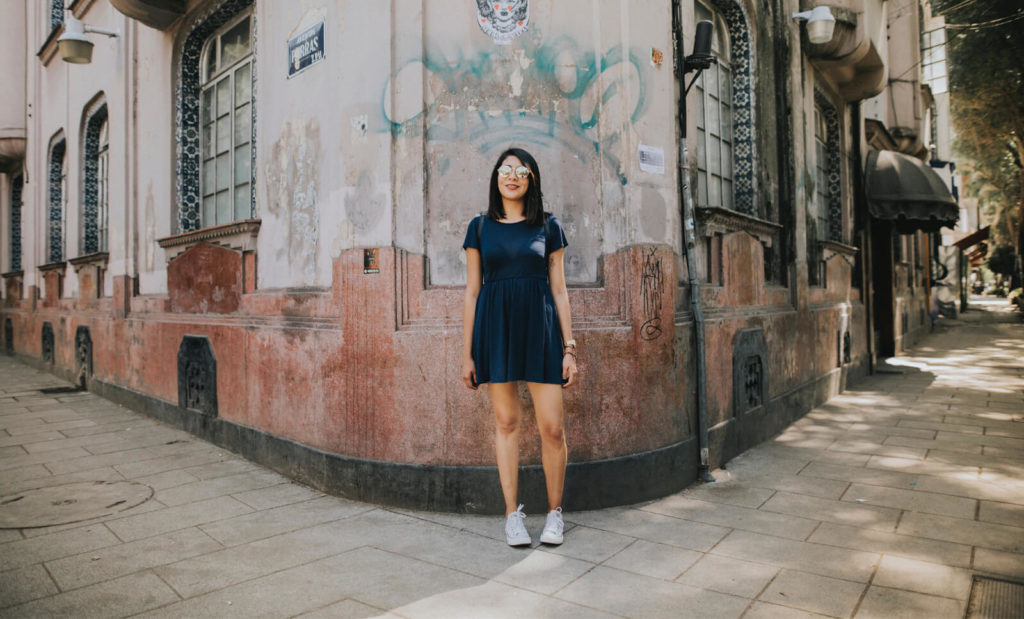 Digital nomads from the U.S. often choose locations in Europe or Asia before venturing south of the border, but those who try out Mexico will find it to be a beautiful and widely-diverse country that is as friendly as it is exciting.
Geography
Mexico is a large country with a range of different zones, from deserts in the north to tropical forests in the south.
Much of the country is at least 2,000 feet above sea level (610m) and Mexico City sits at 7,200 feet (2,200m) at its lowest point. Long stretches of both Pacific and Caribbean coastline provide a selection of beautiful beaches and coastal towns. Visitors to Mexico should expect to find a stark difference from one region to the next.
Climate
In the south, Mexico is tropical, while the north is dry, and the temperatures are mainly warm. But the high altitudes can bring the temperature down by a few degrees, so visitors should be prepared for cool weather despite the tropical region. Low-lying coastal areas are usually very hot, while towns and cities at a higher elevation can be surprisingly cold at night. Unfortunately, heating is not common in most buildings.
Transportation
As a large and mountainous country, overland travel is not always the most convenient: bus journeys from one region to another are long and slow. However, bus services, such as ADO, are modern, comfortable, and safe. Overnight buses don't provide horizontal berths and they are sometimes more crowded than is comfortable.
The easier alternative is to take a flight with a low-cost airline like Volaris or Viva, though in many cases there are no direct flights between cities. Trains in Mexico are only used for freight transportation, with the exception of some for tourism. For shorter distances, it is common to take shared vans known as 'colectivos,' by finding the places they depart from and telling the driver where you want to stop. This communal transportation is common in Latin America and it is generally safe, friendly, and very cheap. Private cars can also be easily arranged through travel companies, as well as car rentals.
Food and Drink
Mexico is famed the world over for its incredible cuisine and there is certainly no better place for Mexican food than the country itself. There is a plethora of Spanish and indigenous influences, as well as enough regional variation that menus in different parts of the country vary considerably.
Elements like corn, beans, avocados, tomatoes, chilis, limes, and chocolate are central to Mexican cuisines, while prominent dishes include mole, pozole, chilaquiles, and tlayudas. Street food is popular throughout the country, with delicious options like tacos, tamales, enchiladas, empanadas, and elote.
Mexico is most famous for tequila, but a trip to Oaxaca can provide an education in the finer points of mezcal, a sophisticated and truly Mexican taste. Other appealing drinks include pulque, the agave drink on which mezcal is based; pox/posh, a maize drink originating from Chiapas; tejate, a mixture of cacao, maize, and water from Oaxaca; or one of the many adventurous beer cocktails, like Micheladas.
Crime
The crime and violence in Mexico that is frequently reported on and featured in movies can deter rather than attract potential visitors to the country. But my own experience showed the reality to be very different from the media-influenced preconception. After years of being wary of the crime, I decided to visit Mexico and try to stay clear of the dangers. What I found was a place where I felt safer than in my home country and many other countries that I have visited.
Narco-crime and corruption are certainly challenging issues in Mexico, but they usually do not affect visitors or local people who are not involved. Certain regions should still be avoided, such as Chihuahua, Guerrero, and Colima, as well as particular parts of each city, but most areas are safe for visitors.
Internet
The average internet speeds for Mexico for fixed broadband are a download speed of 40.49 and upload speed of 17.57, with a mobile download speed of 31.88 and upload speed of 13.69. As a general rule, internet speeds are faster in the north of the country, but of course, in practice, this varies by the coworking space, cafe, or accommodation.
There are three main mobile providers: Telcel, Movistar, and AT&T, of which I found Telcel to be the most reliable, with the best coverage and fastest internet speeds. This was confirmed by a report from Speedtest.net.
Society and Culture
Mexican people are very friendly, warm, and welcoming, and it is common for strangers to say 'buenos dias' or 'buenas tardes' when passing in the street or alighting a bus. Another friendly touch is the custom for Mexicans, as they leave a restaurant, to say 'buen provecho' (bon appetit) to strangers that were sitting next to them.
Family, religion, and celebrations are very important in Mexico, and there are many festivals that take place throughout the year, such as Diá de Muertos (Day of the Dead), Guelaguetza, or Fiesta de la Candelaria. Mexico has a rich cultural heritage in terms of art, with celebrated artists like Frida Kahlo and Rufino Tomayo; music, with mariachi as the most recognized Mexican music type; architecture, and dance.
The Best Cities to Work Remotely From in Mexico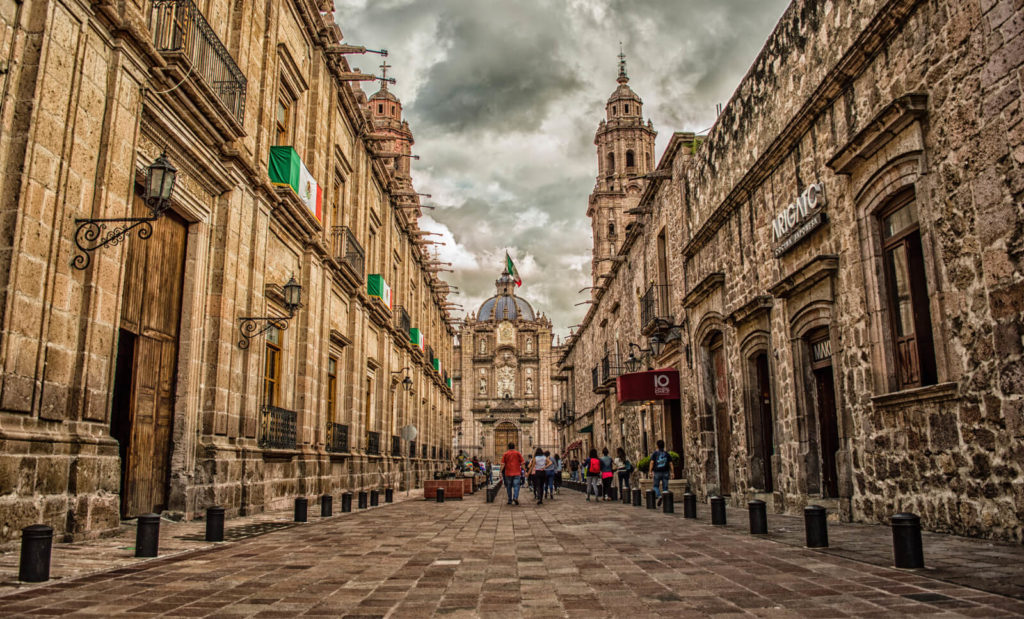 There are many excellent options in different parts of the country that can offer a very different digital nomad experience. Here they are listed from south to north, in the chronological order of my own first journey through one of my favorite countries.
Playa del Carmen
Playa del Carmen is a great city to enjoy the beach while living a comfortable digital nomad life. It is located in Quintana Roo, around an hour's drive from Cancun, where there is an international airport. Playa del Carmen is not large, so it is easy to get around, and it is well known to international visitors so there are many shops, restaurants, cafés, and bars where assistants speak English. The best coworking spaces include Nest and Bunker, while for an excellent coworking and coliving arrangement you can book a place at Selina. A centrally-located, French-themed café that is especially popular for digital nomads is Choux Choux.
Playa del Carmen is not far from Tulum, a major attraction for yogis, spiritualists, and artists; and Cozumel, an island popular for scuba diving and wildlife. The area also has many cenotes (underground pools of water) and Mayan ruins to make a stay even more incredible.
Cost of living: $1,350 / Month
Internet speed: 20.4 / 7.8
Mérida
Similar to Playa del Carmen, Mérida enjoys warm weather all year round, with the lowest temperature at 63°F (17.2°C) in January. It is not situated on the coast, but a journey to the beach town of Progreso only takes from 30-50 minutes. This means that it is not so focused on tourism and there is more chance to enjoy a truly Mexican experience. It is quite a large city, which also boasts beautiful historical architecture and a vibrant cultural scene. In the Merida area, there are Mayan ruins, haciendas, and wildlife reserves to visit in your free time.
Mérida has different coworking spaces to choose from, including NEX Offices, Clustar, and UrbanHub. These are not very centrally located, so it may be easier to work from one of the many comfortable and stylish cafés that Mérida has to offer. These include Estacíon 72, Manifesto, and Marago Coffee.
Cost of living: $1,050 / Month
Internet speed: 27.5 / 7.6
San Cristobal de las Casas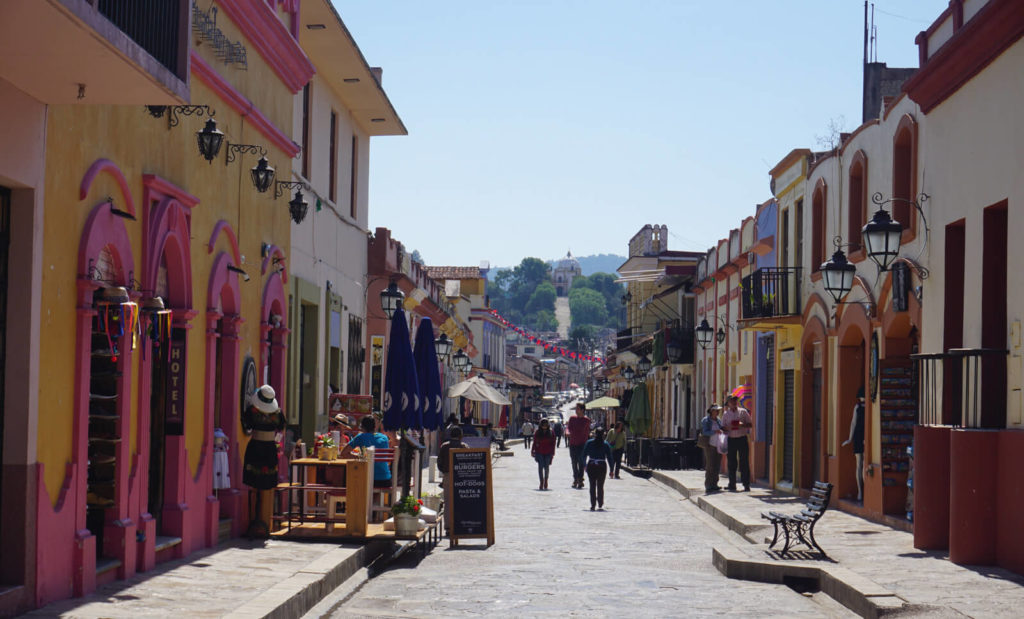 San Cristobal is a picturesque town of white-stone houses and cobbled streets that is nestled in the mountains of Chiapas. If you are charmed by cities that are untouched by centuries of modernization, then this may be the place for you.
San Cristobal is also a town of revolutionary spirit and artistic expression. Visitors may notice that common motifs for souvenirs are emblems and posters used by the Zapatistas, a socialist militant group that rebelled against the Mexican government in the 1990s. The town is more affordable than many parts of Mexico, it has beautiful lakes and Mayan villages to visit nearby, and it is not far from the Guatemalan border if you plan to explore Central America. Suitable coworking spaces include Centralita and Bruken, while the best cafés to work from include Amor Negro, Natura Orgánico, and Carajillo.
Cost of living: $850 / Month
Internet speed: 14.8 / 6.8
Oaxaca
Oaxaca de Juárez is the capital of Oaxaca state in the south of Mexico on the Pacific coast. This city is also very historic, with fine examples of colonial architecture, as well as Zapotec ruins at Monte Alban which overlooks the city. Oaxaca state is particularly known for its mezcal, mole, chocolate, tlayudas, thriving art scene, and the Gueleguetza festival. It is possible to travel to the beaches at Puerto Escondido, Mazunte, or Zipolite, either by plane or a 7-hour bus journey.
In Oaxaca city, it is possible to stay at a coliving like Selina, or try out coworking at Convivio or Impact Hub. Suitable cafés to work from include Cafébre, Chepiche, or Cafe Brujula.
Cost of living: $900 / Month
Internet speed: 11.7 / 1.6
Mexico City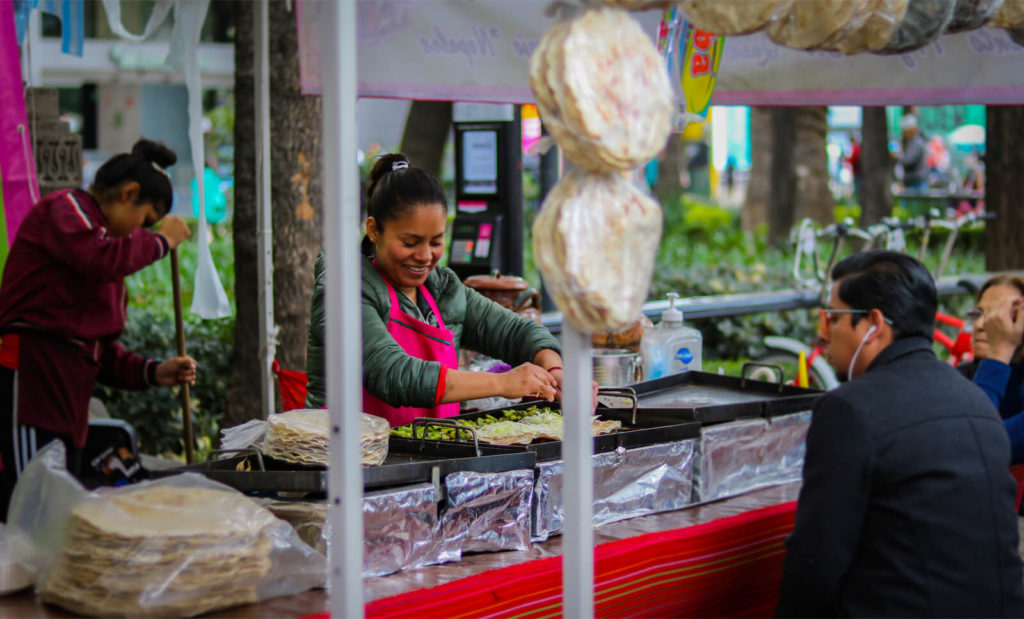 With almost 21 million people living in the metropolitan area, Mexico City ranks among the world's largest cities. However, this is easy to forget when spending time in the city, as it is spread over a large area of land and there are not too many high-rise buildings. There is certainly a faster pace of life here than in all other parts of the country, but CDMX (Ciudad de México) is a more pleasant experience than many other megacities.
The central zone is quite easy to navigate by metro or taxi, it is safe and surprisingly affordable. It's a good idea to research the best part of town to base yourself, with areas like Roma, Juárez, and Condesa usually among the favorites. These areas are comfortable, modern, and chic, with many fashionable boutiques, cafés, restaurants, and bars. Good choices for coworking include Wework, Público, and Seedspace, while top cafés to try out could be El Pendulo, Tierra Garat, Blend Station, or Dosis.
Mexico City has more than enough to keep digital nomads entertained for a long while, with a lively social scene and events for music, art, and networking. The city is very green, with parks like Chapultepec, there are lots of museums to visit, as well as the pre-Colombian Aztec city of Teotihuacán.
Cost of living: $1,250 / Month
Internet speed: 25.4 / 8.9
Guanajuato
Guanajuato is a city that sits in its own state, around six hours by bus to the northwest of Mexico City. It is a small city in the mountains, and it is unique for its long history, beautiful historical buildings, and network of underground tunnels.
For digital nomads that are interested in history and are looking for a taste of the real Mexico, Guanajuato could be a good place to spend some time. Guanajuato is a university town with youthful energy, but there is currently only one coworking space, Terc3r Piso. However, there are many cafés to work from, such as Café Tal, Aguamiel, or El Lechón Ilustrado.
Cost of living: $950 / Month
Internet speed: 33.8 / 19.1
Guadalajara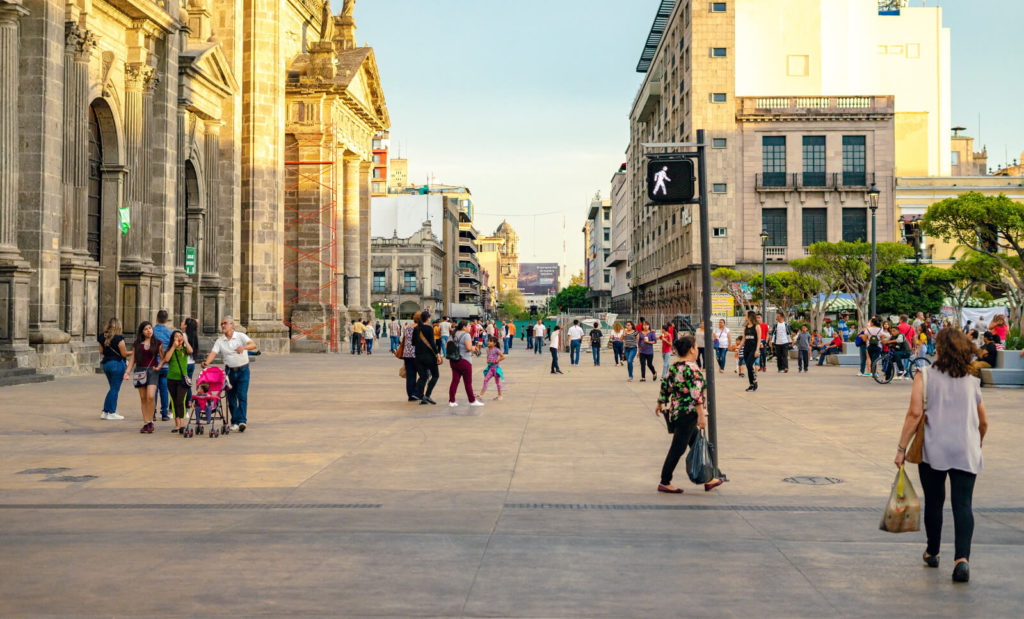 One of the largest cities in Mexico and an important center of business, commerce, and culture, Guadalajara is particularly famed for tequila and mariachi music. The city has an interesting historical center, though the city is densely populated and traffic is a difficult issue. In many ways, Guadalajara is at the heart of Mexican traditions, yet it is also a modern city with international sensibilities and it is active with events and festivals.
For digital nomads, there are various co-working opportunities, at Wework, Metta, Nirvana, Colabora, and Labra. There are also many great cafés amenable to working, such as La Tetería, The House Café, Fitzroy, or Matraz.
Cost of living: $1,150
Internet speed: 30.1 / 10.5
Puerto Vallarta
Driving four to five hours west from Guadalajara will take you to Puerto Vallarta, a comfortable and modern resort town on the Pacific coast. Tourism here is mainly aimed at wealthy, western visitors, which means this town is relatively expensive.
However, this is not to say the digital nomad on a budget cannot get by in the Puerto Vallarta area and enjoy the beautiful beaches, jungle, wildlife, and tropical climate. It is a small city with some coworking spaces, like Natureza and Vallarta Cowork, as well as cozy cafés like Miscelánea Vallarta or The Green Place Café. Puerto Vallarta airport has direct flights to a number of locations in Mexico, the U.S., and Canada.
Cost of living: $1,550
Internet speed: 21 / 4.3
There are other parts of the world that have become more firmly established as digital nomad hubs, so Mexico is often overlooked. It is a large country with a variety of potential locations for slow travelers, which offers more chances to find the spot that seems about right for you.
If you're like me, you will find yourself on a journey through the country staying in many different towns, and you will come to appreciate the country much more for its natural beauty, expressive culture, and friendly people. Mexico is a country that I will return to, and I will always recommend it to other digital nomads.
---
Where to next? Find flexible month-to-month rentals across the globe on Anyplace.

digital nomad destinations
mexico city
mexico city expats