How to Stay in Shape While Traveling Told By Digital Nomads
Traveling and staying in shape can seem like toothpaste and orange juice—two things that normally do not go well together. That's because when many people travel, it's on vacation and the tendency is to relax, enjoy and splurge. Eat out every day/night, stay up late, imbibe a few adult beverages, and do as little work—and working out—as possible. That's all good and fun, but if you're planning to travel full-time as a digital nomad, reality check: it's not vacation every day.
It might seem challenging to stay in shape while traveling/working as a digital nomad. All of a sudden your lifestyle will be totally different and your routines upended. The key though is to make fitness a priority wherever you are and learn to adjust routines and create new ones. Whether you're a gym rat or simply want to maintain a healthy lifestyle, there are methods to staying fit while on the road. Here are some tips on how to keep your shape living anyplace.
Find a Gym
Pretty much every major metropolis will have a gym or several. This is an obvious place to start when it comes to fitness. If you're going to be in a location for a month or longer, do a search to see what gyms will be around your area. Just make sure that you factor the potential cost into your digital nomad budget. That said, the good news is that most gyms will offer day or week passes, which is perfect for those not looking to sign a long-term gym contract or pay an onboarding membership fee.
Pro tip: On a really tight budget but still want to gym it? You can probably score a day (or more) free of charge if you ask nicely. If you let them know your situation—that you're traveling, won't be in the area long, and don't have a lot of money—you might even be able to negotiate a special deal. It's worth a shot!
Workout Anywhere with Calisthenics
Don't have a gym nearby or not a big fan of them? No worries, there are workout methods for strength training and staying in shape that doesn't require a gym. With calisthenics, you can actually get a killer workout anyplace, anytime—and you don't need weights.
Calisthenics are exercises that don't rely on anything but a person's own body weight. These exercises are performed with differing levels of intensity and rhythm and help develop strength, endurance, flexibility, and coordination. Sometimes the exercises are done with light handheld tools. In the digital nomad case, you can use items that you already have with you—like luggage or a jug of water.
There is an excellent post on Nerdfitness that outlines 5 simple travel workouts you can do in your coliving space, hotel, or apartment room. The 20-minute hotel room workout is a great place to start 💪
YMCA in the U.S. of A.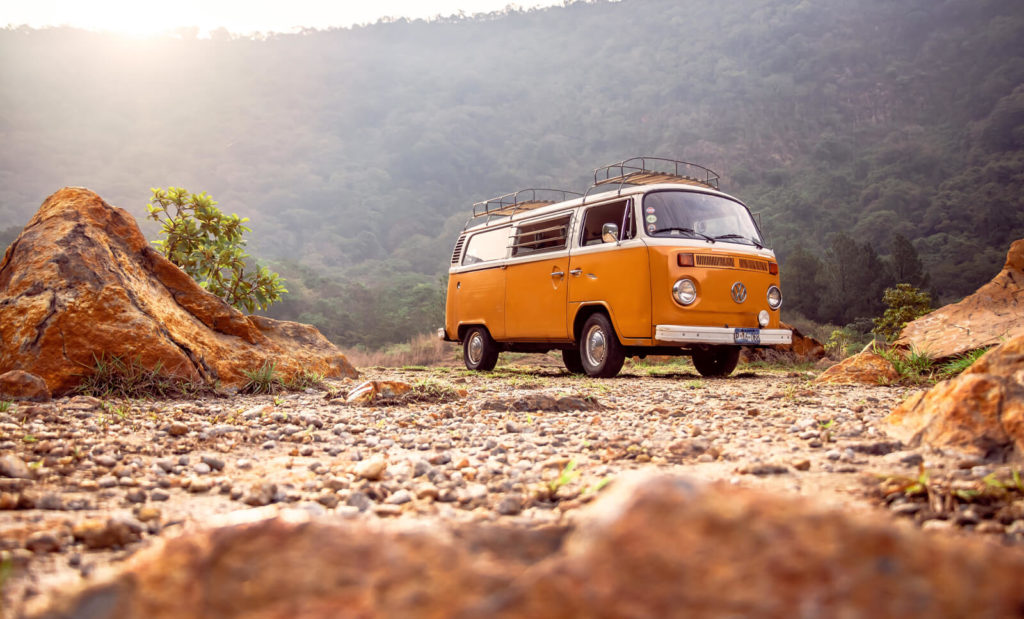 I love a good road trip, and this is a tactic I use when traveling in the states. Getting a YMCA membership will give you access to their facilities all across the country. For one flat monthly fee—mine is around $50—I can hit the gym at a Y in almost any town or city (currently 2,600 Y locations participate). Beyond cardio and weight rooms, many Y's will have a pool, sauna, steam room, basketball court, and workout elements that a normal gym probably doesn't have. Of course, the biggest drawback here is that a YMCA membership is a "nationwide membership" and can't be used in a different country than where yours was initially set up. Still, a pretty solid option for gym access if you're nomading around the USA.
Walk Everywhere
Get those steps in! If your accommodation is inside a city, walk instead of using public transit. Walk to the coworking space, to the cafe, and back to your house, if it's not too far. Take a break and walk around the block—it's good for productivity. Beyond exercise, you'll also save some moolah.
I'm a big fan of walking and exploring new areas of the city on foot. As a slower form of transportation, you take in more sights/sounds/smells and might stumble upon a local cafe or shop that you wouldn't have discovered otherwise. A choice time to go on a walk is first thing in the morning, before eating anything. Put your headphones in, catch up on your favorite podcasts, and walk. It will stimulate the body + mind, and should help set the mood for the rest of the day.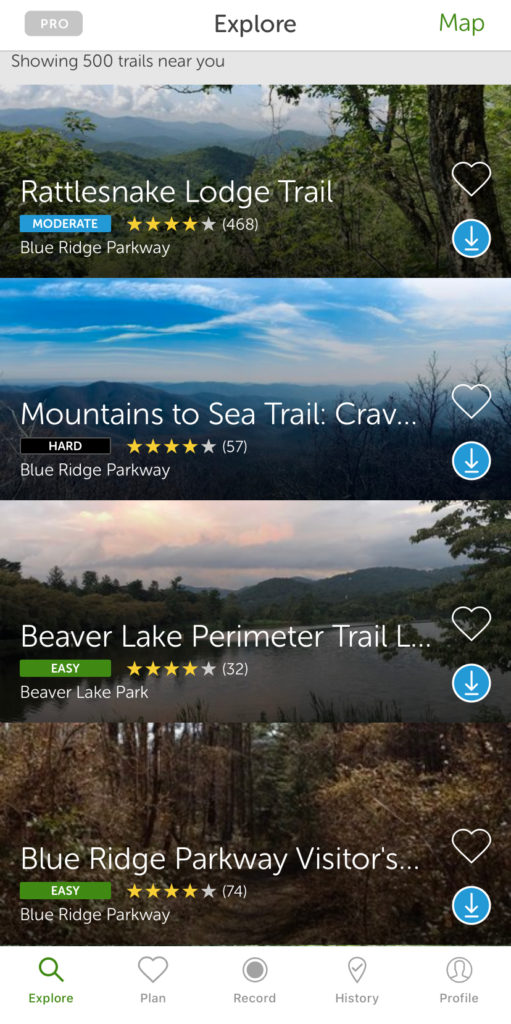 Take a Hike
On the weekend—or when you have time—get outside the city. An app that I've used for years is AllTrails. It's a free app with hiking, running, and biking trail maps around the world (over 75,000, via their website). AllTrails is a cinch to use—open the app and voilà, you'll see a list or map view of nearby trails. Click/tap to read reviews and check out photos fellow hikers have uploaded. You can filter by difficulty, length, elevation gain, rating, dog-friendliness, and more. If you're into finding amazing hikes while traveling, give this a try.
Become a Stairmaster
This goes along with walking everywhere. Is your hotel room in San Francisco on the 5th floor? Take the stairs. Every. Day. Or, maybe you saw a big set of stairs near where you are staying. Utilize that for a little cardio action. In general, if you have an option of elevator/escalator vs. stairs, opt for the stairs.
Eat Fresh and Healthy
This goes without saying, but eating healthy food is key to staying fit. And don't eat out every day—buy groceries. Not only will it save you money, but it will likewise save you from over-eating, and help keep a healthy diet on schedule. Some classic items to stock up on you can find in most places are oatmeal, soup, tea, and eggs.
Also, pack munchies in your backpack when you're out and about. By bringing a snack bag of healthy foods, you'll be prepared and again, it'll aid in saving precious travel dough. Go-tos are protein-packed bars (KIND, Clif, etc.), almonds, jerky, and dried fruit without added sugar.
Get a Peaceful Slumber
A poor night's sleep can derail your day and be a terrible way to start a workweek. Exercise and healthy eating are certainly important to overall fitness, but a first priority should be getting sufficient rest. Sleeping well each night can have a greater positive effect on your well-being than nutrition and exercise. If you plan to travel across different timezones during your nomad journey, it can throw off your sleep cycle—make sure you're prepared and ready to rock when you land.
As a digital nomad, you don't have to sacrifice health and fitness when traveling. Incorporate healthy eating, daily exercise, and adequate sleep and you'll be good to go wherever you might be. Remember, you are your own precious cargo—handle yourself with care!
What are your tips for staying in shape and healthy as a digital nomad? Feel free to share yours in the comments below.
---
Where to next? Find flexible month-to-month rentals across the globe on Anyplace.
digital nomad fitness
travel fitness