11 Best European Cities for Digital Nomads and Remote Workers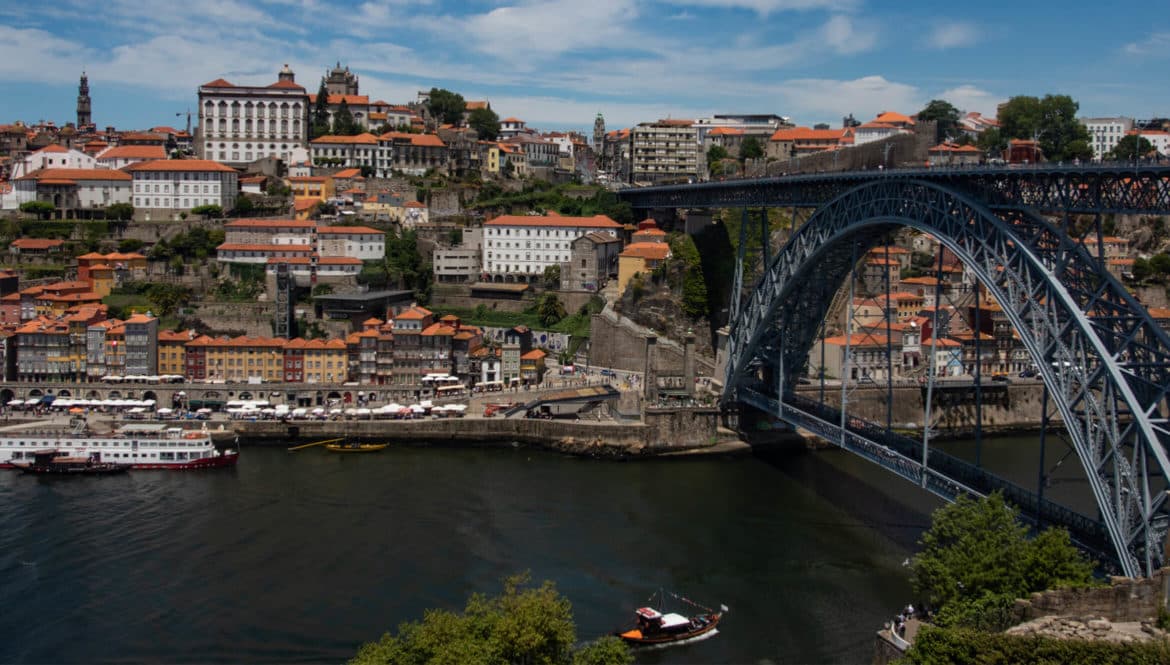 Europe is a wonderful place to be a digital nomad — it's packed full of cultural diversity, and it's incredibly easy to travel from country to country. Neighboring countries can have completely different cuisines and customs, which keeps the excitement alive. If you want to choose a base and explore Europe from there, these 11 cities are vetted by digital nomads who have explored them while working remotely (including myself!).
Why do digital nomads love these European cities? For its fast internet speed, the international community, the cost of living, culture, nightlife, proximity to nature, safety, and things to do. In no particular order, find out why you should consider one of these cities as your next destination.
Berlin, Germany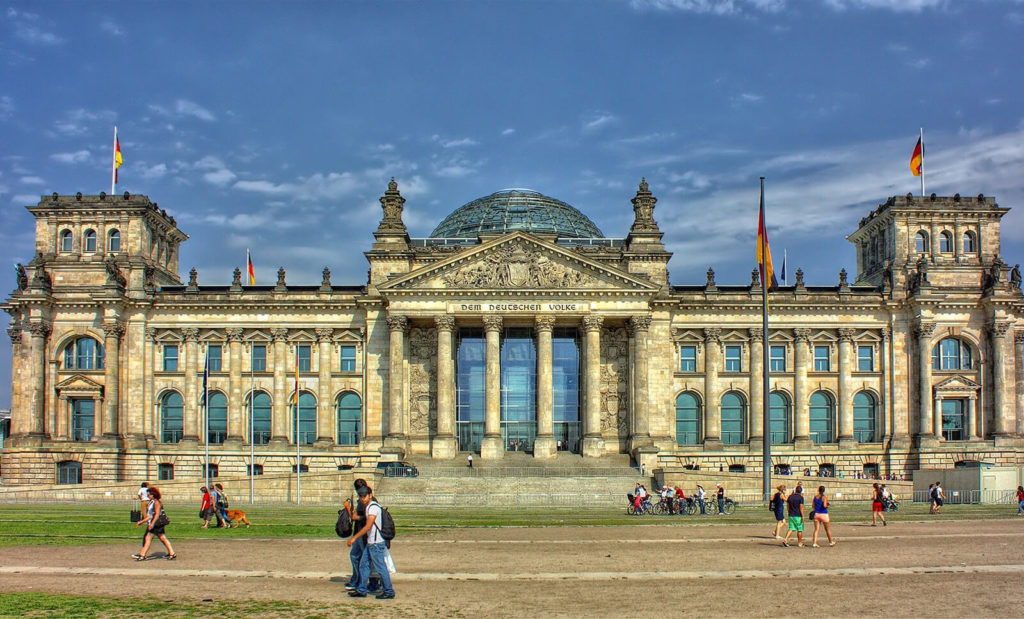 Germany's capital is famous for its incredible variety of international cuisine, culture, art, nightlife, and digital nomad community.
Cost of Living in Berlin
Berlin is an amazing city for digital nomads, which hasn't gone unnoticed. In the past years, it's become a hub for travelers. Even though it is cheaper than most western European capitals, Berlin's trendy scene has increased the prices more recently.
Living costs for a single person, rent excluded, are around $950 per month. A meal at a casual eatery should cost you around $11, a mid-range bottle of wine comes at about $7, and cappuccinos at $3. Note that all references to the cost of living are derived from our own experience, fellow travelers, and the breakdown provided by Numbeo.
What Berlin Has to Offer
In Berlin, you'll mingle with people from all over the globe. The city has some of the most iconic nightclubs worldwide and exciting contemporary exhibitions for both the night owl and early bird. All of this, coupled with Germany's reliable, efficient culture, means Berlin is versatile for any type of digital nomad.
What to Expect From the Digital Nomad Community in Berlin
It seems that new coworking spaces and cafes are popping up every day in Berlin, and that goes hand-in-hand with the influx of artists, professionals, and students arriving in the city. Personally, I love the city for the digital nomad community. Every time I work from Berlin I meet exciting people and feel myself growing creatively. Some of the best coworking communities to try are Betahaus, Ahoy, Factory, and Mindspace.
To make meeting new people easier when you arrive in the city, try the Facebook groups' English Activities and International Friends Berlin.
Belgrade, Serbia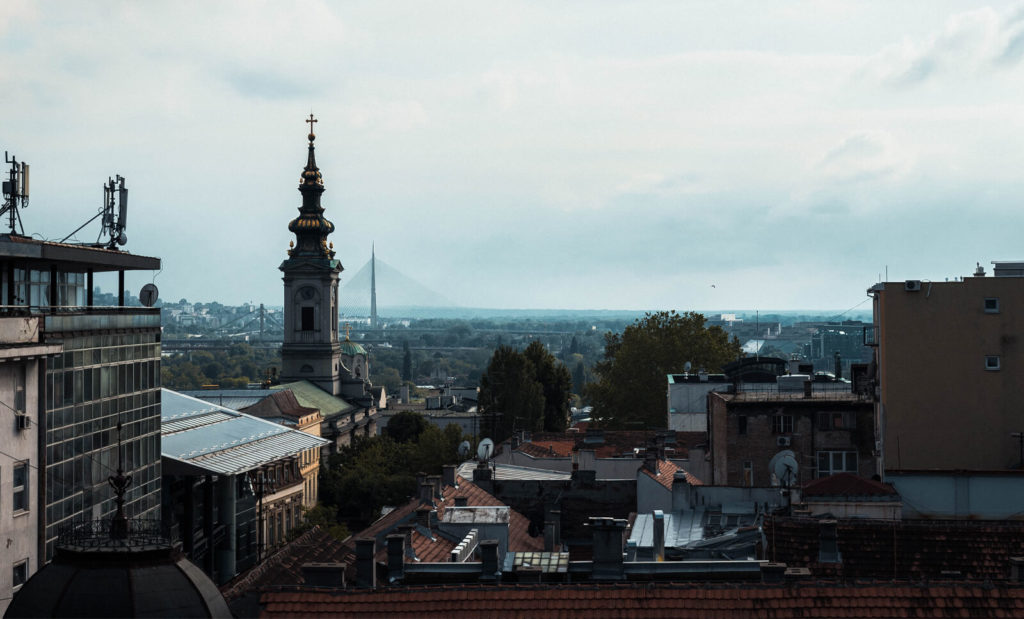 Belgrade has grown into what is considered the Berlin of the East. Although it might not be as culturally diverse as Germany's capital, Belgrade has plenty to offer. Housing is easy to find, and the city is cheaper and more easy-going in general.
Cost of Living in Belgrade
For one person, the cost of living per month, excluding rent, would be around $550. At an inexpensive restaurant, you can expect to pay around $7 for your meal. Wine is about $5 and cappuccinos: $1.50.
What Belgrade Has to Offer
Fantastic parties and a vibrant cultural scene are what draws most foreigners to Belgrade. One of Europe's longest and most important rivers, the Danube, flows right through Belgrade. It's where people gather to relax, soak up the sun, and sip cocktails at brunch.
What to Expect From the Digital Nomad Community in Belgrade
Belgrade has the advantage of being an up-and-coming European capital — it's not yet trendy enough to have prices skyrocketing. The city is still in the phase where cultural and architectural authenticity is accessible, yet life can be comfortable and abundant.
Many digital nomads from all over Europe, but especially the Balkans, are drawn to Belgrade. Smart Office and Impact Hub are some of the coworking spaces to try. And if you want to mingle with others in the community, consider joining Spontaneous Belgrade.
Athens, Greece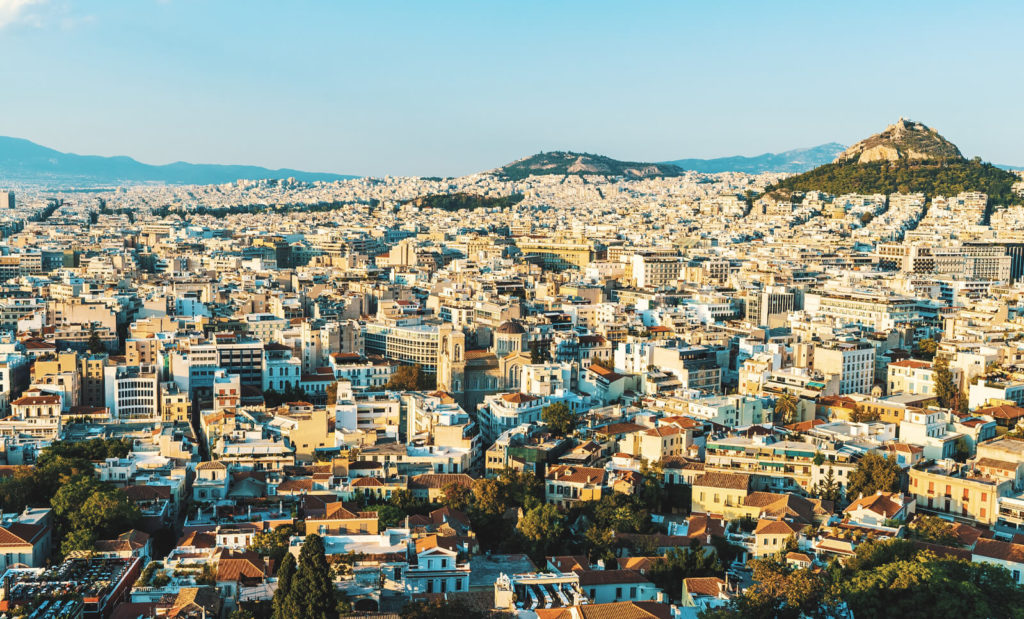 Greece's capital is a vibrant city with a warm climate and easy-going people. It is where ancient gods meet artists, hipsters, and entrepreneurs. On top of the rich culture and history, Athens also has delicious food venues for any budget range.
Cost of Living in Athens
Aside from rent, a single person should expect to need around $750 per month, a meal at an inexpensive restaurant will set you back about $10. Good Greek wine starts at $6 per bottle, and cappuccinos cost $3.
What Athens Has to Offer
Culture and history buffs are in heaven in Athens! As one of the oldest cities in Europe, and the birthplace of Greek mythology, Athens is full of beautiful ruins, such as the Acropolis and Parthenon. But there is also a lively contemporary culture to be had — especially in the alternative anarchist neighborhood, Exarcheia, where galleries share the streets with open-air markets.
What to Expect From the Digital Nomad Community in Athens
It's easy to relax into the local slow-paced culture, fueled by a Mediterranean diet. I love working from Athens because wonderful beach getaways are easily accessible from the city's diverse landscape. Coworking spaces to try are Romantso and Stone Soup. And check out Athens Living Social for meeting other digital nomads.
Vienna, Austria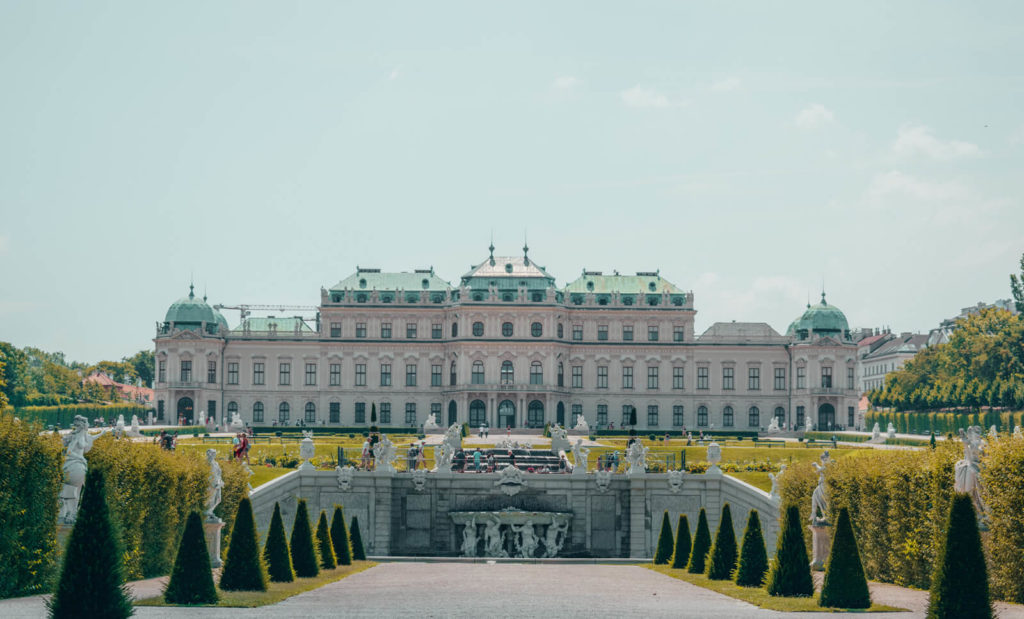 Vienna keeps getting voted as the best city to live in and it's no wonder why — the Austrian capital is safe, culturally diverse, and full of gorgeous historical buildings.
Cost of Living in Vienna
About $800 should be sufficient for one person in Vienna, excluding rent. Restaurant meals start at $12, a mid-range bottle of wine is about $8, and a cappuccino is around $4.
What Vienna Has to Offer
You can experience royal life here, at palaces Schonbrunn, The Hofbug, and Belvedere. But there are also wonderful art galleries, the world-famous Vienna State Opera, and delicious food from around the world.
What to Expect From the Digital Nomad Community in Vienna
Vienna is a very international city, as many digital nomads and other young people from around the world, and especially Europe, come to enjoy the good work conditions the city has to offer. Although locals might need to get to know you before opening up, the international community tends to welcome newcomers with open arms.
You can explore the scene by getting in touch with the people from Vienna International Community. For coworking spaces, try ImpactHub and Co-Work.
Porto, Portugal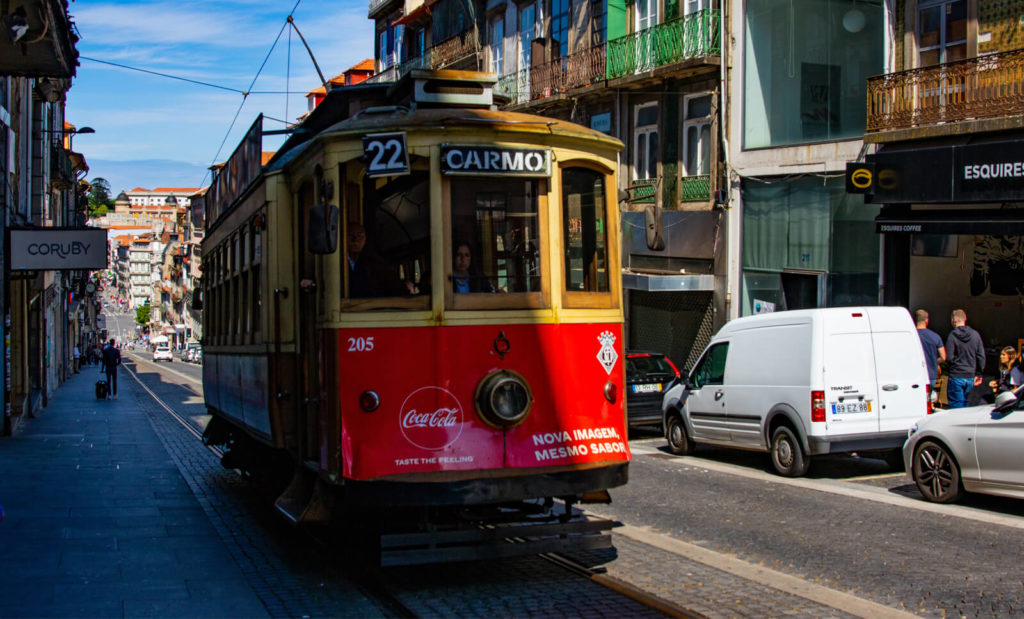 I have yet to meet a digital nomad who's been to the coastal city of Porto, either for a short trip or as an expat, who hasn't fallen in love with the picturesque streets, exciting culture, and saltwater breeze.
Cost of Living in Porto
Unlike Lisbon, Portugal's capital, Porto hasn't maneuvered itself into the list of expensive, hyper-trendy digital nomad cities. If you are moving there by yourself, set aside around $650 for living costs. Meals start at $8, a bottle of wine is around $5, and a cappuccino are $2.
What Porto Has to Offer
The riverside area of Cais de Ribeira is where you can feel like a true bohemian — cozy restaurants and local bars attract locals and foreigners alike. The churches, museums, and gardens make for a wonderful cultural experience after work. And on weekends the Atlantic calls — chill on the beach or surf its magnificent waves.
What to Expect From the Digital Nomad Community in Porto
Digital nomads who set up base in this part of Europe tend to be easy-going adventurers, who enjoy living close to nature, good food, and even better wine. The expat community is diverse but small enough to get to know people quickly. For coworking, try CRU-Cowork and WOW. Join Porto Expats for meetups and events.
Malaga, Spain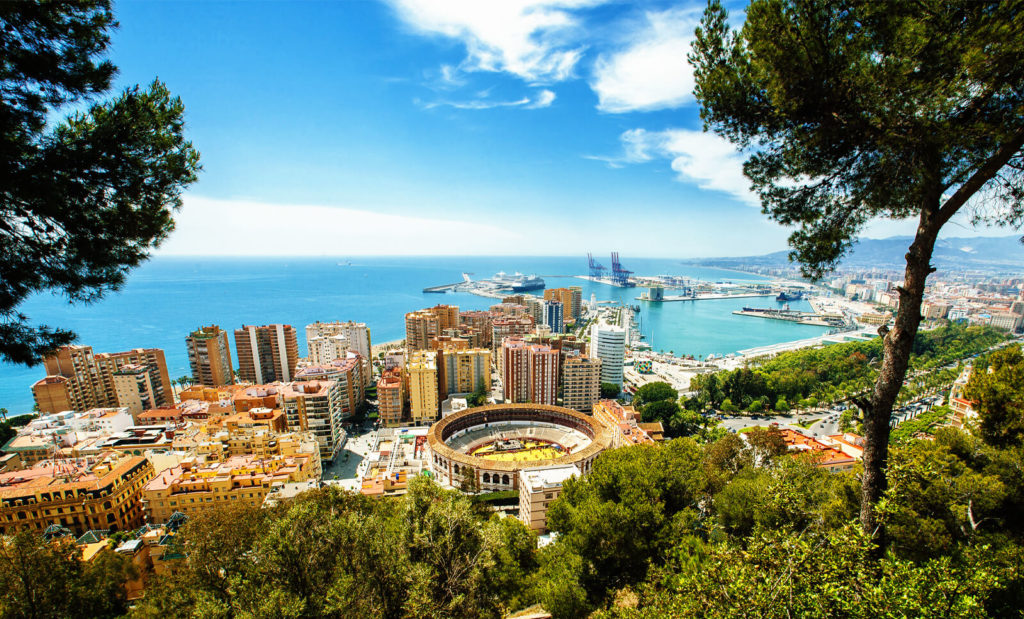 Over the last decade, this city in the South of Spain has transformed itself completely and is now a magnet for expats and digital nomads in Europe.
Cost of Living in Malaga
Around $700 will do for a comfortable life by the beach, in Malaga. Meals start at $10, a bottle of mid-range wine will set you back $5, and cappuccinos are around $2.
What Malaga Has to Offer
The city has several large beaches on one side, and a range of small mountains on the other, which means that you can easily go on a hike and snorkel on the same day. The historic center is compact but full of revamped gorgeous buildings, and the bars there welcome cheerful crowds year-round. Fresh fish and produce markets are abundant, restaurants have exciting menus, and to top it all off, there is a bit of alternative culture under the surface.
What to Expect From the Digital Nomad Community in Malaga
Lately, Malaga has become one of the most popular cities in Spain for digital nomads. The sun shines almost 300 days per year, local culture is rich, and it's easy to find like-minded people from around the world, with whom to sip gin-tonics on rooftop terraces with a view of the sea.
I spent 6 months in the city and can't wait to return. For coworking spaces, try The Living Room and Innovation Campus. For international contacts and digital nomads, join Expats in Malaga.
Zagreb, Croatia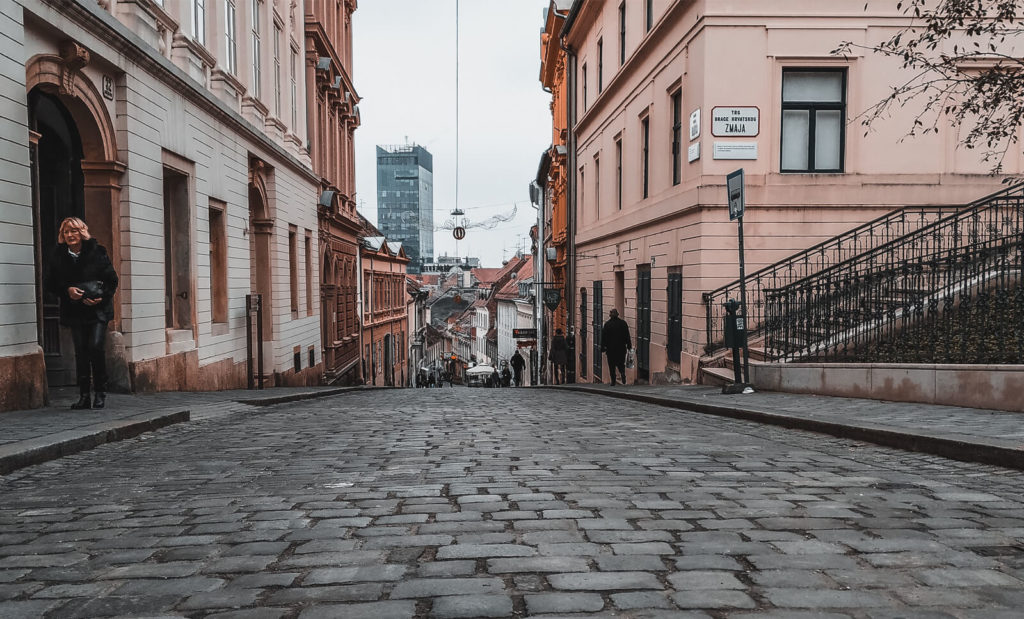 The Croatian capital is green and combines traditional architecture with a contemporary feel that has proven attractive to digital nomads.
Cost of Living in Zagreb
On average, you'd need about $700 for living in Zagreb for a month. An inexpensive meal is around $9, a bottle of delicious Croatian wine costs about $6, and cafes offer cappuccinos at around $2.
What Zagreb Has to Offer
In the old part of the city, narrow cobble-stone streets huddle together, divided by well-maintained historical buildings, art shops, cafes, and traditional eateries. The Zagreb Cathedral is an impressive Gothic building that towers above the city, and the Dolac Market, with its abundance of fresh ingredients, is where local grandmas and digital nomads shop side by side. Trips to the seaside are easily accessible from here.
What to Expect From the Digital Nomad Community in Zagreb
A daring and innovative city, Zagreb attracts digital nomads who want to explore the boundary between Western and Eastern Europe. ZICER and VirtualOffice are two cool coworking spaces, and for meeting other digital nomads in the city try Expats in Zagreb.
Copenhagen, Denmark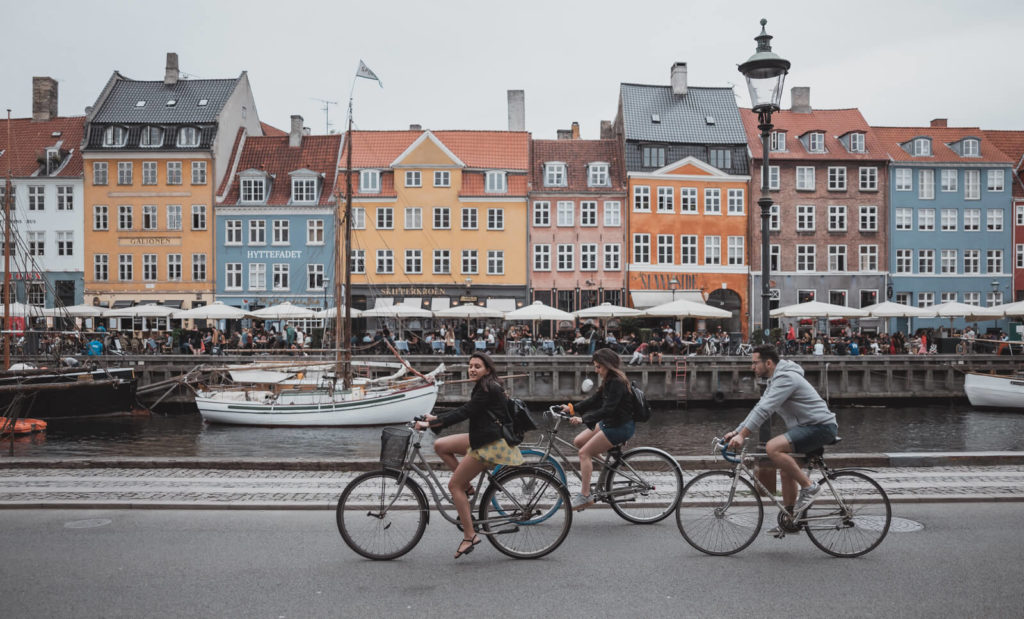 As expats, we tend to choose cities where we can stroll around in a T-shirt on Christmas. Even though Copenhagen is rather cold in the winter, its unique mix of business, art, and sustainability make it a city worth considering for digital nomads in Europe.
Cost of Living in Copenhagen
Most cities in the North of Europe are pricier than the rest, and Copenhagen is no exception. A month here, excluding rent, will cost you about $1,200. Wine is usually imported and a mid-range bottle costs about $10, while a cappuccino is $6-7.
What Copenhagen Has to Offer
Sustainable, inclusive, safe, well-organized, and friendly — that's Copenhagen in a few words. It's also one of the most bikeable cities in the world, there is an exciting food truck culture, and a lively spirit to this city. You can stroll by the sea, enjoy one of the many green spaces, and enjoy living in a city that's planning to be carbon-neutral in a few years.
What to Expect From the Digital Nomad Community in Copenhagen
In Scandinavia one thing is guaranteed — even if you don't know the local language but are an English speaker, you'd still be able to communicate freely with almost every local you meet. Besides that, the digital nomad community here is mostly made up of well-traveled people who enjoy life. Try Republikken and Talent Garden for coworking communities, and Expats in Copenhagen for getting in touch with digital nomads outside of the coworking spaces.
Plovdiv, Bulgaria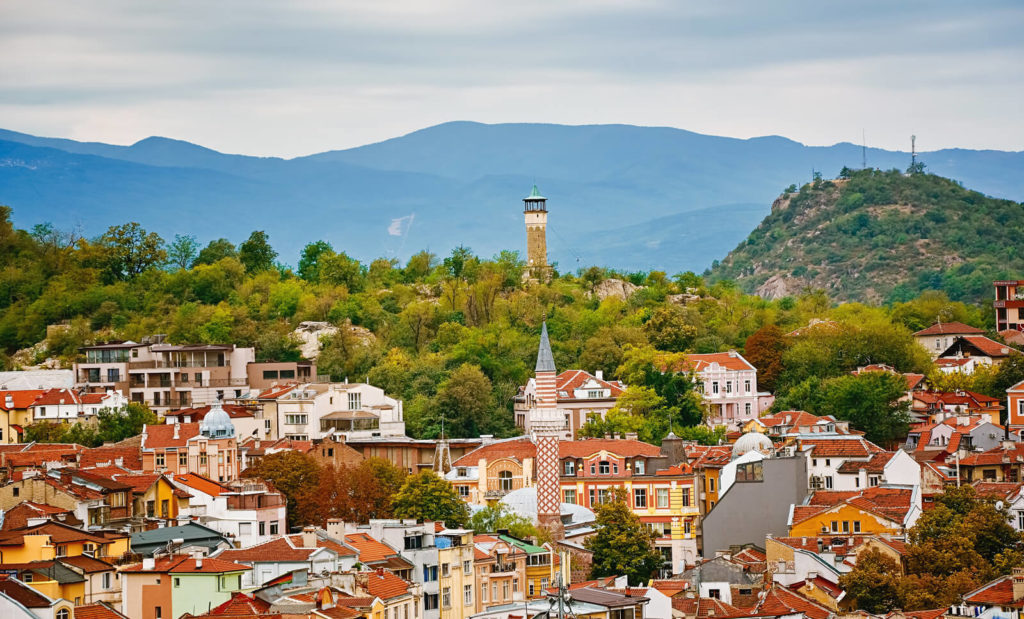 The oldest city in Europe, Plovdiv, has a city center divided into two distinct but equally impressive areas that are attractive to international digital nomads.
Cost of Living in Plovdiv
The cost of living in the second-largest city in Bulgaria is in stark contrast to prices in Scandinavia. For a month here, you'll need about $500, without rent. Local wine is wonderful and costs just about $4, while the cappuccinos are $1.50-$2.
What Plovdiv Has to Offer
The city is located between three hills with beautiful views from the top, and the central area is full of little treasures waiting to be explored. Kapana is a bohemian, artistic central area with innovative bars and award-winning restaurants that cook with locally-sourced ingredients.
The other part of the center is the old town, where authentic homes from the Bulgarian Revival period have been carefully restored and turned into museums, galleries, and stylish guest-houses.
What to Expect From the Digital Nomad Community in Plovdiv
Plovdiv only got popular in the past few years, so it's still not overcrowded, yet there is cultural diversity both in terms of locals and expats. I've worked from here with friends on several occasions, for a week or two at a time, and am always hungry for more of this beautiful city.
For coworking spaces, check out Cat&Mouse, as well as Premium Coworking Spaces. If you want to meet other digital nomads in Plovdiv, try Expats in Plovdiv for Entrepreneurs in Plovdiv.
Ljubljana, Slovenia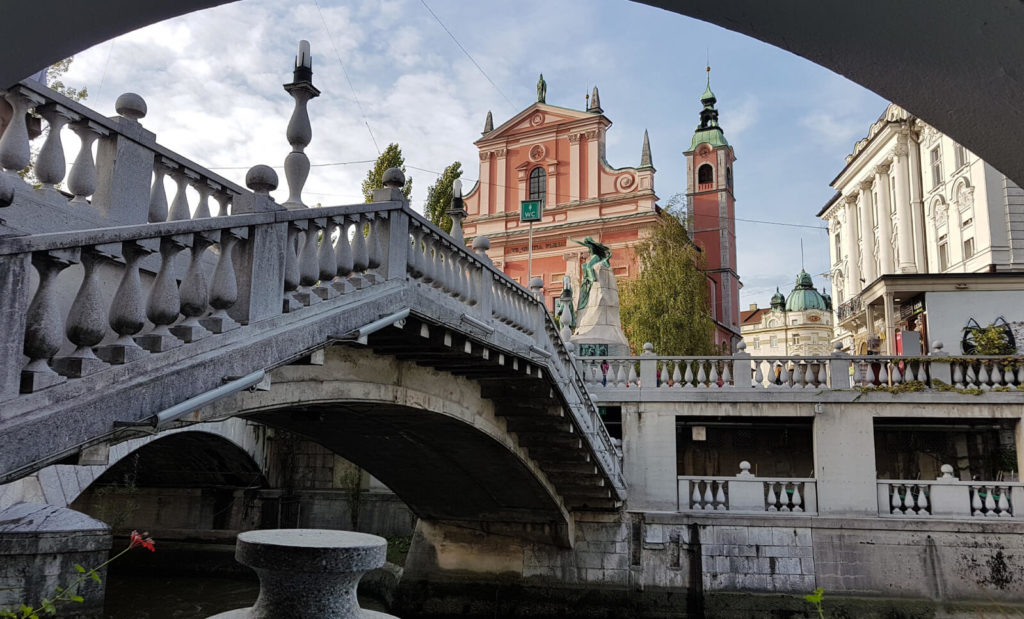 Ljubljana is one of the smallest European capitals but many digital nomads love it as a home-base because of the cozy atmosphere, great access to both beaches, and winter resorts.
Cost of Living in Ljubljana
The cost of living in Ljubljana is $800 per person per month, excluding rent, should make you pretty comfortable in the Slovenian capital. A bottle of wine comes at around $7, and cappuccinos are $2.
What Ljubljana Has to Offer
The castle, on top of a hill, the Ljubljanica river that flows through the middle of the city, lush green parks, rich culture, unimposingly beautiful architecture — all of these make Ljubljana a little gem that digital nomads are often surprised with.
Besides, this Medieval city has a small but lively night scene, and great access to the Triglav National Park, where you can hike in the summer and ski in the winter. The beaches of Italy and Croatia are also a short distance away.
What to Expect From the Digital Nomad Community in Ljubljana
Although fewer digital nomads settle in Slovenia than other European countries, that is a definite advantage in the eyes of some expats. The digital nomad community is easier to enter into and the locals love foreigners. Coworking spaces such as ABC Hub and Kreativni center Poligon are among the favorites. Try Expats in Slovenia for other international digital nomads.
Krakow, Poland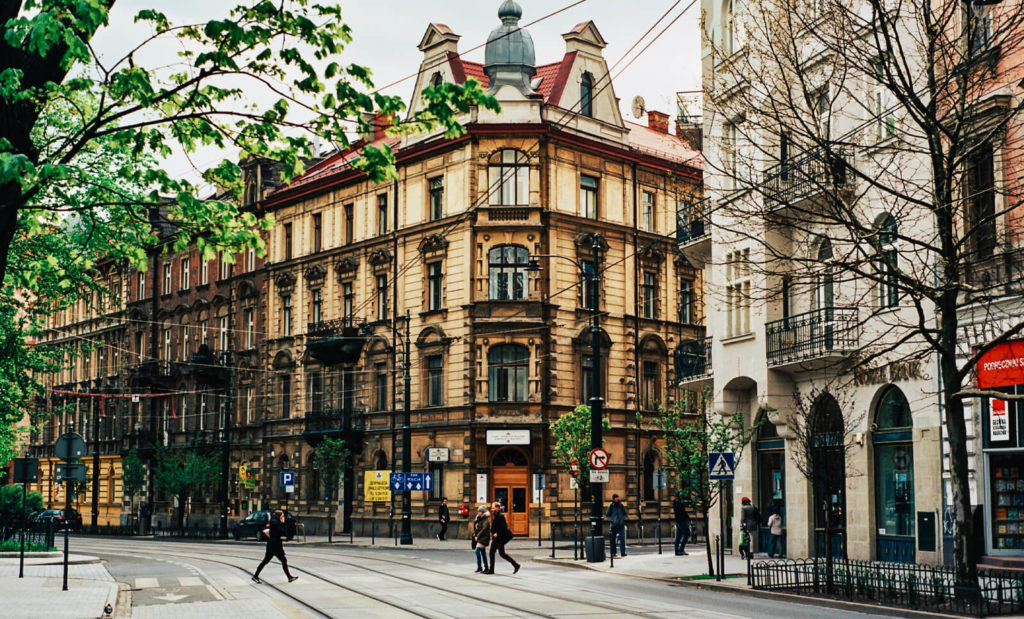 Although few digital nomads think of chilly Krakow, when considering where to move base, the city is a visual and historic goldmine, with an electrifying nightlife.
Cost of Living in Krakow
You can cover your monthly costs, excluding rent, with about $550-600, meals start at $6, a bottle of wine costs around $7, and cappuccinos are $2.50.
What Krakow Has to Offer
The city offers an exciting mix of entertainment and history. On the one hand, World War II has left its mark on Poland, which is something you can explore in the Jewish quarter of Krakow. Apart from that, tourists are drawn in by the salt mine, Wawel castle, Medieval architecture, and Rynek Główny — the largest, and according to some, the best public square in Europe.
If that's not enough, the second-largest city in Poland also has the biggest density of bars in Europe and a spectacular nightlife.
What to Expect From the Digital Nomad Community in Krakow
Fun-loving people who are not afraid to live outside of the box tend to come to Krakow, There is also a lot of history and nature enthusiasts. Meet these and other digital nomads by connecting with the expat community in Krakow Expats and Professionals in Krakow. In terms of coworking spaces, try Yolk and iTechCloud.
Being a digital nomad in Europe is an exciting adventure, with a huge range of possibilities. You can become a part of the artistic bohemian scene in Plovdiv, attend insane parties in Berlin, tan on the beaches of Malaga, hike near Ljubljana and meet people from all over the world.

digital nomad destinations