Destinations
Digital Nomad
5 Amazing Winter Destinations for Digital Nomads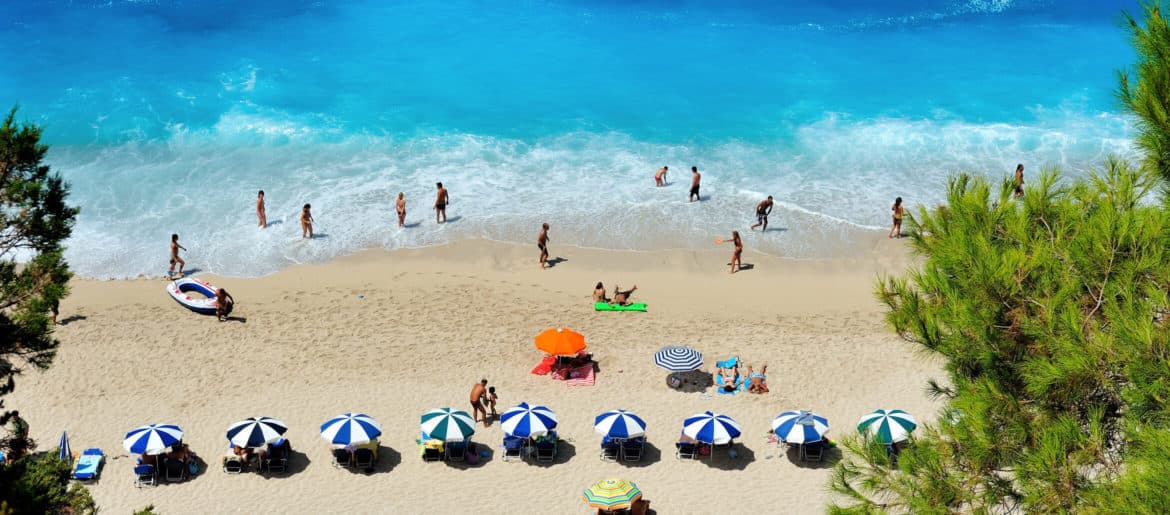 I think only Elsa from Frozen can confidently say: "The cold never bothered me anyway." But most of us magical-power-less humans want to escape the cold when the temperature drops and ice creeps across lakes and rivers. So where are the best digital nomad winter destinations? Let's get into it.
1. Bali, Indonesia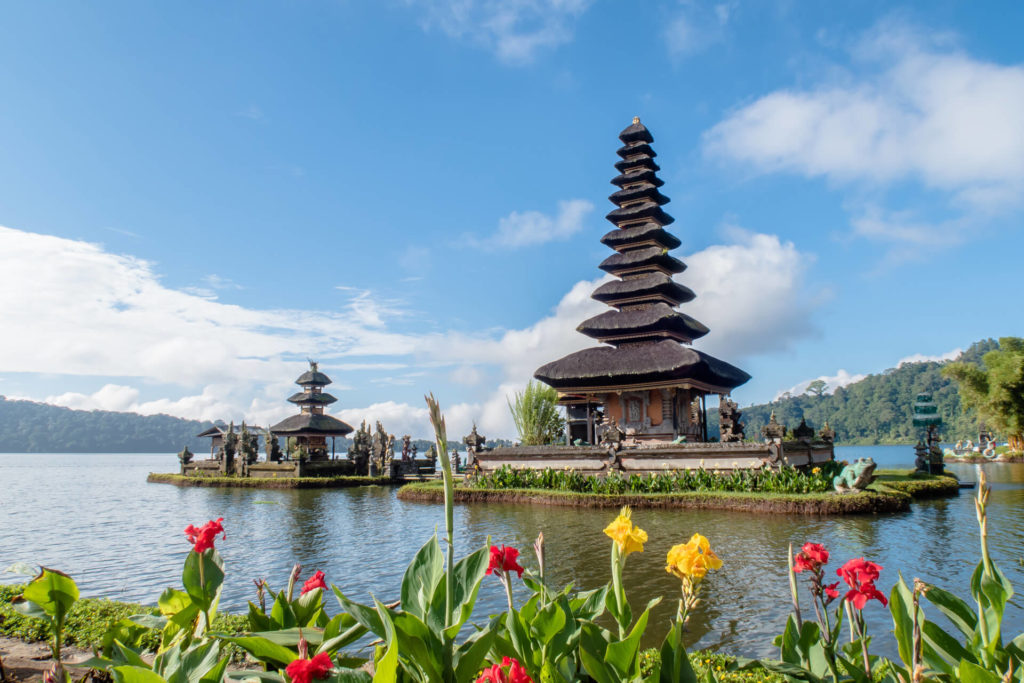 The place where chill vibes, lines of palm trees, scenic landscapes, pristine beaches collide to create a magical, sunny paradise. You won't feel the dreaded winter blues in Bali, that's for sure. 
The yoga-centric Indonesian island encompasses a string of attractions that will please every traveler and location independent worker, from panoramic scenic views atop volcanic mountains to an attractive nightlife scene to colorful fish meandering in and out of coral reefs to stunning temples. 
You can hike, snorkel, relax, dance, practice yoga, and meet an array of other like-minded nomads! The island has a massive expat scene, making it a great place to meet others. It's the island where adventure and tranquillity seamlessly blend together. 
What's the food like? Expect to eat for super cheap when living in Bali! You can choose from a vast selection of traditional treats to Western delights. Opt to fulfill your cravings via street food vendors (yes, it's safe), at one of Bali's many restaurants, or shop at the local market or supermarket!  According to Numbeo, a three-course meal at a mid-range restaurant for two people will cost you around $10 USD. Pretty cheap, right?
What's the average temperature during the winter months? Once we take the Christmas lights down, most of us want to dash to a warmer climate. Thankfully, Bali's temperature sits at a balmy 26°C average in both January and February.
What's the average cost of living? Alittleadrift notes that living in Bali may cost a single person around $650 to $1700 a month. But it depends on how lavish of a lifestyle you hope to live. You can easily get by with paying little. 
Where can you live? Most expats and digital nomads opt to live in villas, apartments, or a co-living space. And you'll find the most reliable WiFi and a large nomad community in Ubud, where rice paddies, stark-green flora, and a collection of temples make for a liveable environment. Oh, and it's super safe.
2. Singapore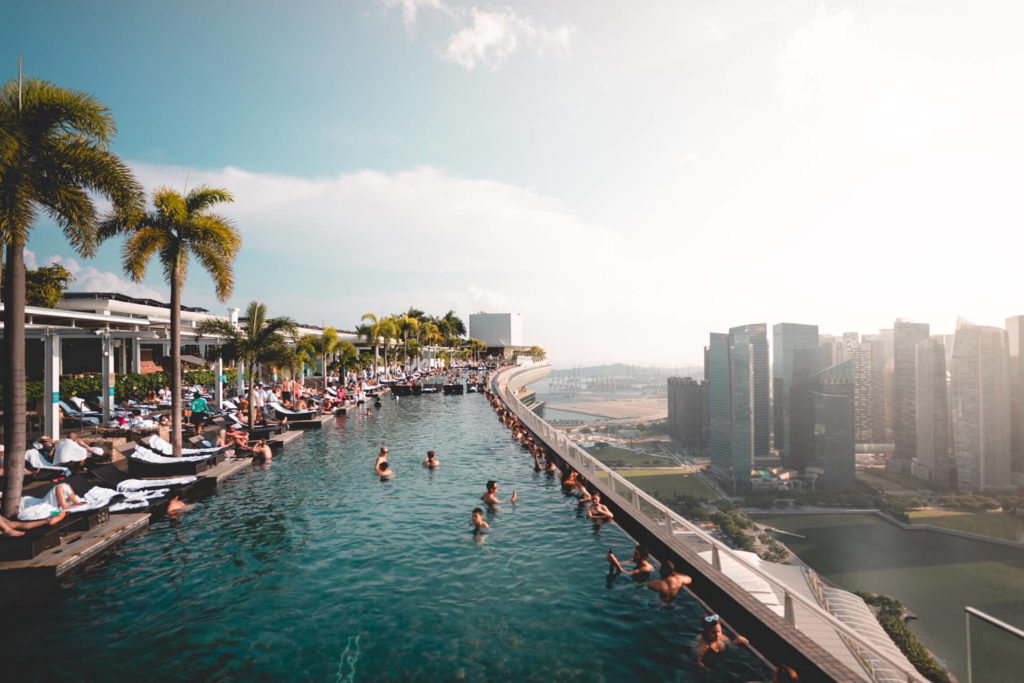 Singapore has gone to lengths to make the exciting city eco-friendly. Spot flora creeping up skyscraper walls and gardens sprawling across roofs and terraces. Meander outside the city to Singapore's Botanic Gardens, a UNESCO Heritage Site. The fusion of the ever-growing greenery blanketing the city paired with tasty food, quick transportation, the lively social scene makes Singapore one of the best cities for winter. 
What's the food like? It's impossible to live somewhere that serves unappetizing food! Thankfully, Singapore encompasses a smorgasbord of delicious options. You'll find seafood, meat, noodles, and rice. As well as traditional delights and a range of other international cuisines. In general, according to Expatistan, a regular lunch costs around $9 USD, while 500 grams of local cheese may around $10 USD. It's not cheap, but it's not too expensive! 
What's the average temperature during the winter months? On average, it can fluctuate between 24°C  to 31°C  in January and February. Not bad, right?
What's the average cost of living? Numbeo states that a single person, not paying rent, often pays around $885 USD per month, depending on if you want a private or shared room. 
Where can you live? It's always nice to live in an apartment or co-living space. You can save money by cooking your own food. And have a comfortable place to come home to. It's a win-win. If you want a quiet residential area close to the coast, Pasir Panjang is the right area for you. Whenever you want to venture out, you can hop aboard Singapore's super-speedy, convenient train system—it will take you anywhere in the city at an efficient pace!
3. San Diego, California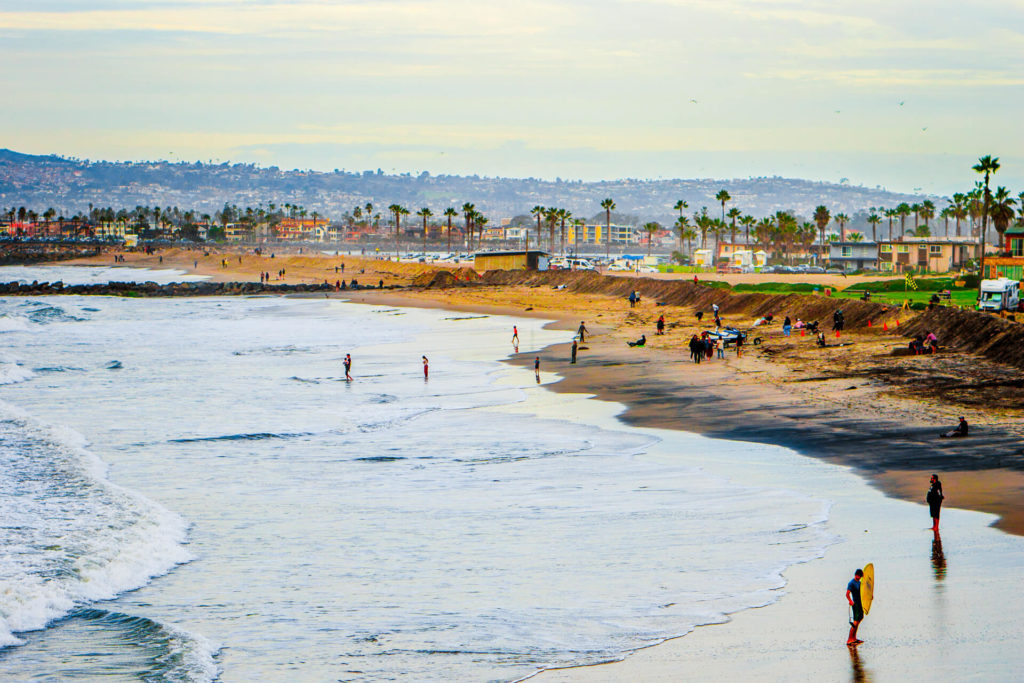 "California, here we come!" San Diego, aka America's Finest City, boasts of warm weather, a sea-scented air, and a plethora of dogs. According to one digital nomad blogger, dogs are everywhere (and electric scooters). 
Plus, it's a developed city so you can find all of the necessities necessary for remote work—numerous hip and happenin' coworking spots, excellent WiFi, a variety of food from across the globe, fitness centers, a fun nightlife (don't miss out on the Gaslamp Quarter), and beaches, of course. It's the perfect place to escape the cold!
What's the food like? Do you want Mexican food? Check. What about Italian? Check. Craving seafood? Got it. What about organic food? No problem. San Diego's endless food choices will undoubtedly please your palate. 
You can find an inexpensive three-course meal for $25 to $50. It may not be as cheap as Bali, but you'll definitely feel satisfied afterward. Or, get a burrito at one of the many taquerias for far less. You can always shop at a grocery store and make your own meals, too.
What's the average temperature during the winter months? Expect a temperature of around 17°C  to 20°C  in January. It's not too hot, but not cold either. Some would say it's perfect. 
What's the average cost of living? Overall, San Diego may be more expensive than a good chunk of the rest of America, but the sunny location makes it worth it.
Where can you live? It depends on what you prefer! If you want to stay amid the thick of the social scene, consider finding a place of residence near Gaslamp Quarter. It'll save you money on taxi and transport, too.
4. Grimentz, Switzerland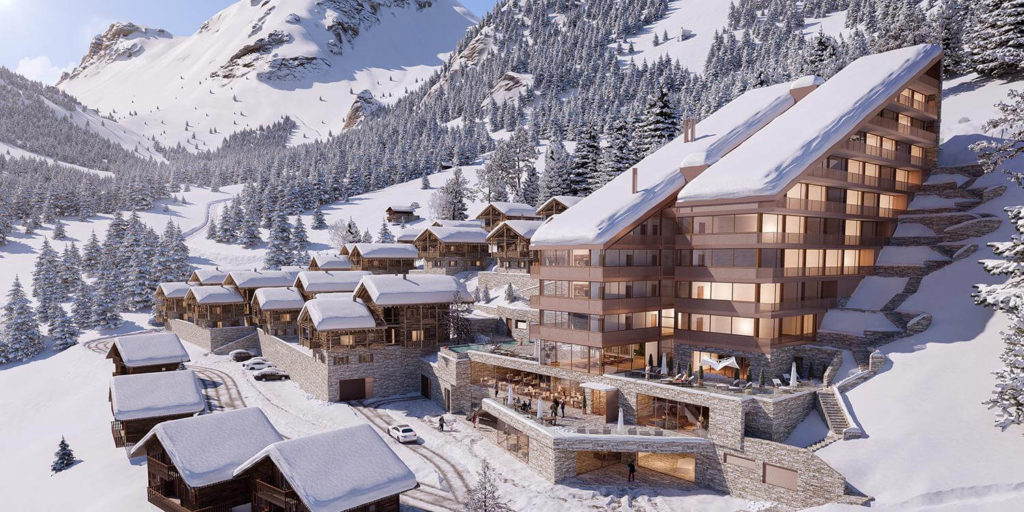 If you're someone who enjoys skiing, skating, sitting by the fire, and participating in quintessential winter-friendly activities, we had to put this place as a digital nomad winder destination. 
Have you ever wondered what a real winter wonderland looked like? Come to Grimentz, the quaint village, where homey chalets and the laden-with-snow Swiss Alps attract laid-back skiers and snowboarders. 
The weather may not provide warmth, but nights by the fire amid the ever-so-charming, picturesque Grimentz will give you a different type of warmth—the cozy kind. Don't expect crazy nights out dancing in this resort town, it's more of a we-can-go-for-some-pints-at-the-pub-after-a-day-on-the-slopes kind-of place. 
What's the food like? You won't find as many food options here as you would in the city, but you'll still come across hearty, fulfilling meals. There are grocery stores in Grimentz, too! Not into cooking or venturing out? They have a catering service that delivers right to your door. 
What's the average temperature during the winter months? It fluctuates between -3°C  to 3°C  in January and February. Maybe the temperature will attract Canadians—it's basically summer for them. It may be cold here, but it's next to impossible to experience the winter blues here. 
What's the average cost of living? It's important to keep in mind that Switzerland, although a wonderful place to live, is rather pricey. 
Where can you live? Imagine doing remote work while gazing at the snowy Swiss Alps! Want a place that suits the digital nomad lifestyle? Your best bet is to find an amazing co-living space—yes, these exist in Grimentz. 
5. Cancun, Mexico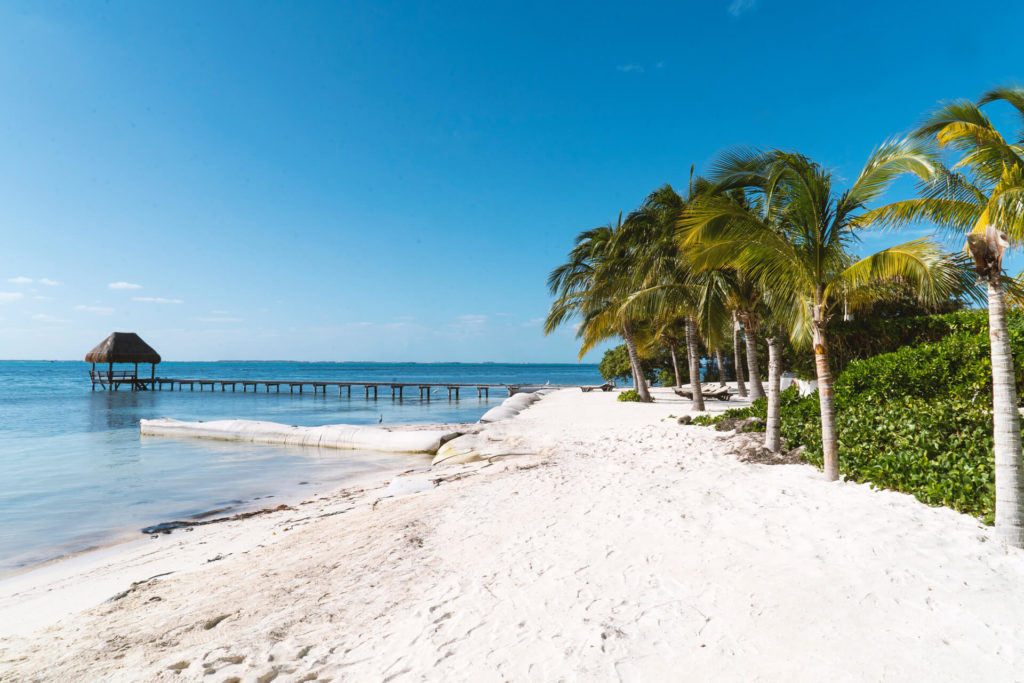 Cancun isn't just a vacation-friendly destination, it is also a great place to live, especially for digital nomads. Location-independent workers will find decent WiFi spanning the vibrant city, it's walkable, and you can choose from a variety of places to work. One last thing: it's fun. Apart from spending the day at the beach, you can also cool off in sparkling blue, calm rivers. Go snorkeling or paddleboarding. Spend a night dancing at Forum By The Sea, where clubs and restaurants light the night.
What's the food like? Get ready for tequila, tacos, and tortillas! Wash down Mexican delights with a lip-smacking margarita. It's not the cheapest place for food (well, compared to Bali), but it's definitely cheaper than in America. You can get a three-course, mid-range meal for two for around $25 USD. 
What's the average temperature during the winter months? Expect the temperature to reach a high of 28°C during both February and January. 
What's the average cost of living? Numbeo reveals that a single person often pays around $470 per month (this doesn't include rent) in Cancun. So basically, Cancun has perfect weather, and it's cheap to live. What's not to like? 
Where can you live? Thankfully, it's not too expensive to live in Cancun. You can find cheap co-living spots, where you can meet other digital nomads. 
Which one of these digital nomad winter destinations caught your attention? It's always fun to flock somewhere new, especially when the weather propels intense shivering! 
---
Where to next? Find flexible month-to-month rentals across the globe on Anyplace.
digital nomad destinations
digital nomad winter destinations

Freelance writer and globetrotter—Kelsey will only travel and work in places where she can watch hockey online (basically anywhere in the world). A content writer since 2017, she covers topics related to being a digital nomad or hockey.