How to Find a Digital Nomad Community Wherever You Are in the World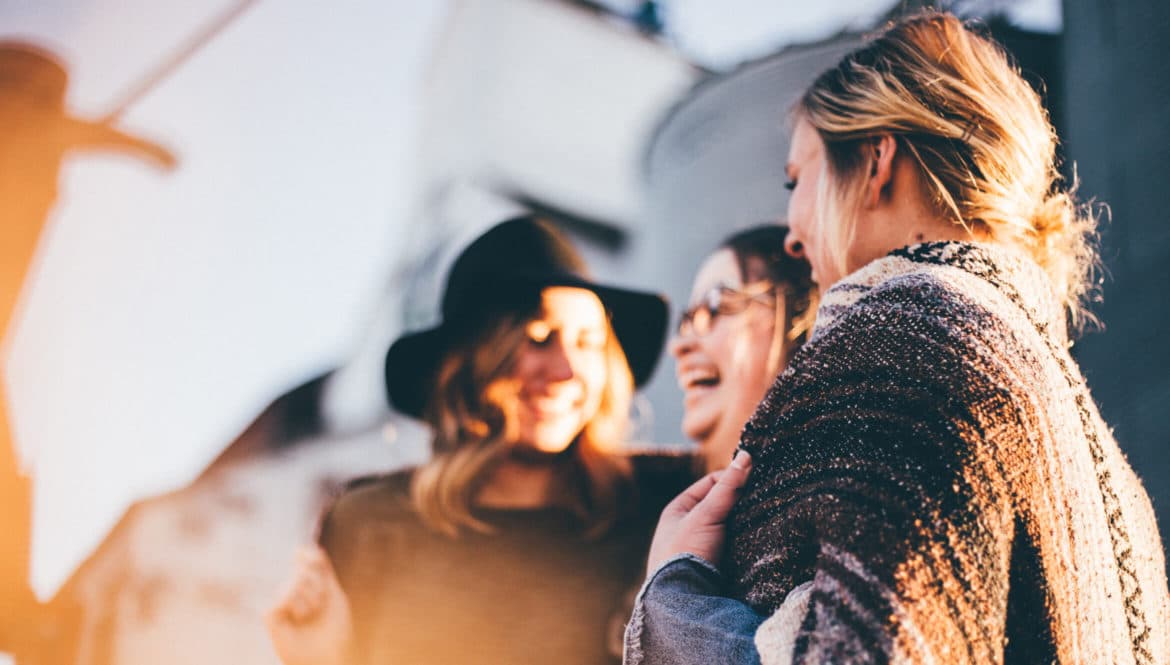 The life of a digital nomad can be filled with excitement, adventure, and a constant never-ending stream of discovery, yet at the same time, it can also be a lonely venture.
As social beings, it's understandable that you'll likely seek out fellow travelers and nomads to connect with along your remote work journey. Thankfully, there are easy ways to make new long-lasting friendships, as well as integrate into a nomadic community no matter where in the world you are.
Here are 15 easy and actionable tips on how you can connect with a digital nomad community near you.
Search For Nomad Hubs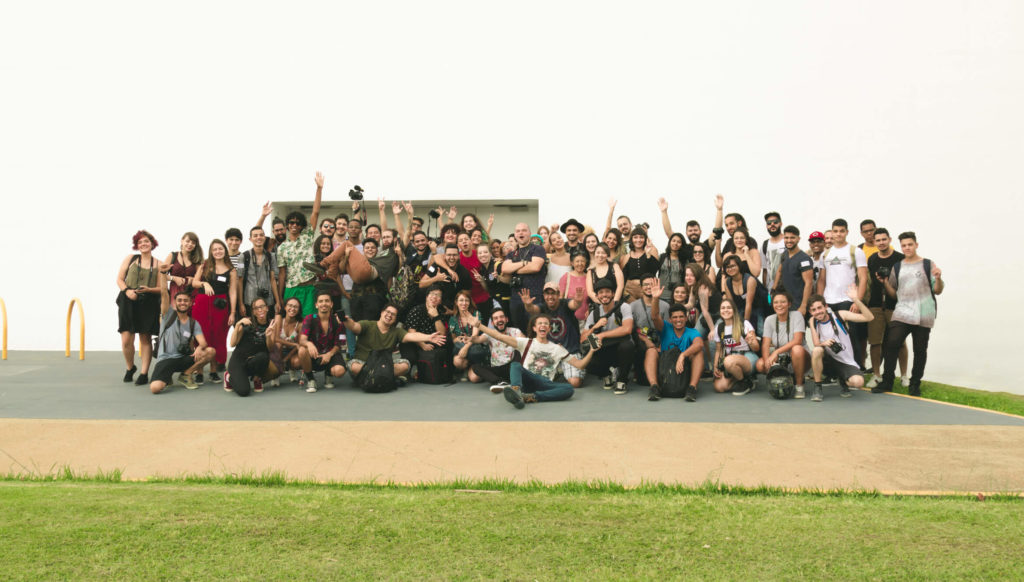 If you're a first-time nomad, or simply looking for an established community, then planning ahead and deciding on a well-known nomad hub is a great way to ease into a nomadic life.
Locations such as Lisbon, Bali, Barcelona, Medellin, and Berlin are some of the more popular digital nomad destinations where you'll no doubt find lots of opportunities to meet and socialize with fellow nomads.
These locations are usually abuzz with cafes and coffee shops, co-working spaces, co-living spaces, regular meetups, and other social events with the added benefit of accessibility to services and amenities required to live and work as a remote worker.
Whether you're headed to Europe or Southeast Asia, be sure to find yourself a flourishing digital nomad community to link into.

Facebook Groups
One of the quickest ways to connect with any nomad community globally, even before traveling to your chosen destination, is through Facebook groups. An incredibly valuable and free resource, these groups allow you to connect with nomads from across the globe, as well as localized groups centered around a specific destination.
Join groups such as the Digital Nomad Network, Female Digital Nomads, Digital Nomads Around the World, Digital Nomads Hub, Lisbon Digital Nomads, Bali Digital Nomads, and Digital Nomads Medellin to name but a few.
Facebook groups such as these are also a fabulous asset to tip into in case you ever need recommendations or help on a specific topic. Even more so if you've just arrived and still have limited information about your new city and its surroundings.
Meetup Events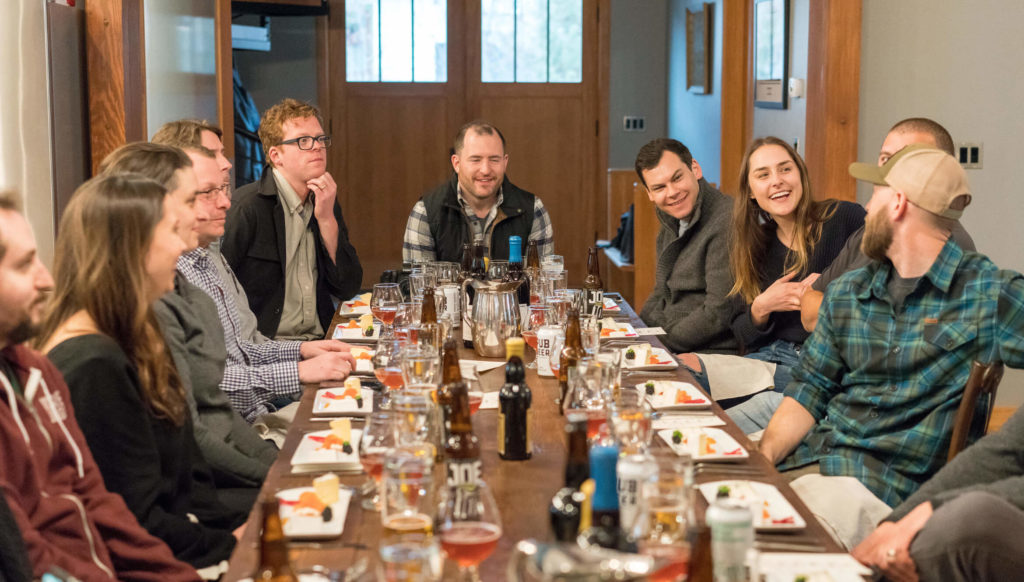 Connecting with other like-minded travelers and nomads has never been easier, thanks to platforms such as Meetup. It's as simple as downloading their app and then browsing through the wide range of social events on the go in your area.
Whether you're interested in language exchanges, hiking trips, comedy nights, or digital nomad meetups, there's bound to be a group to fit your interests.
It's also good to note that Meetup events aren't centered purely around social engagements only. With sections that cover business and career, health and wellness, tech, and learning to mention only a handful, it is a fantastic way to find your tribe and to network and meet people from all walks of life.
Explore Coworking Options
Of course, it goes without saying that work forms a big part of any digital nomad's life. The thrill of working remotely whilst traveling is what attracts so many to a life of wanderlust. But, let's be honest, no one wants to sit alone in their hotel room slaving away with no social interaction at all.
Enter co-working spaces.
As more and more people have started to embark on a life on the road, so too has the demand and supply of co-working spaces surged in popularity too! Apart from having access to all the amenities you'd come to expect from your traditional office environment back home, co-working spaces are also a really great place to network with and meet other digital nomads.
Before heading to your nearest co-working space, you'll want to sign up for a service such as Croissant (we have a discount via our perks program!) or KettleSpace, depending on where you are based.
You'll pay a monthly membership fee that allows you access to work for a set amount of hours each month at any of the co-working spaces they have partnered with. It's a good way to try a bunch of different spaces out, before settling on your favorite!
Stay at a Co-living Space
Instead of booking yourself an apartment or hotel room to live on your own, upgrade your co-work experience by booking into a co-living space in your new city By checking into a co-living space, you'll not only live with but also work alongside nomads from around the world, a great way to dive headfirst into the local nomad community.
Depending on the co-live space you've booked, you won't only have access to their co-working space, but also any other onsite facilities they may offer. Many top co-living spaces have onsite swimming pools, outdoor terraces, and bars. They also likely have a range of after-work social events, so make sure to enquire about any upcoming events and make some new friends along the way.
Professional Networking Groups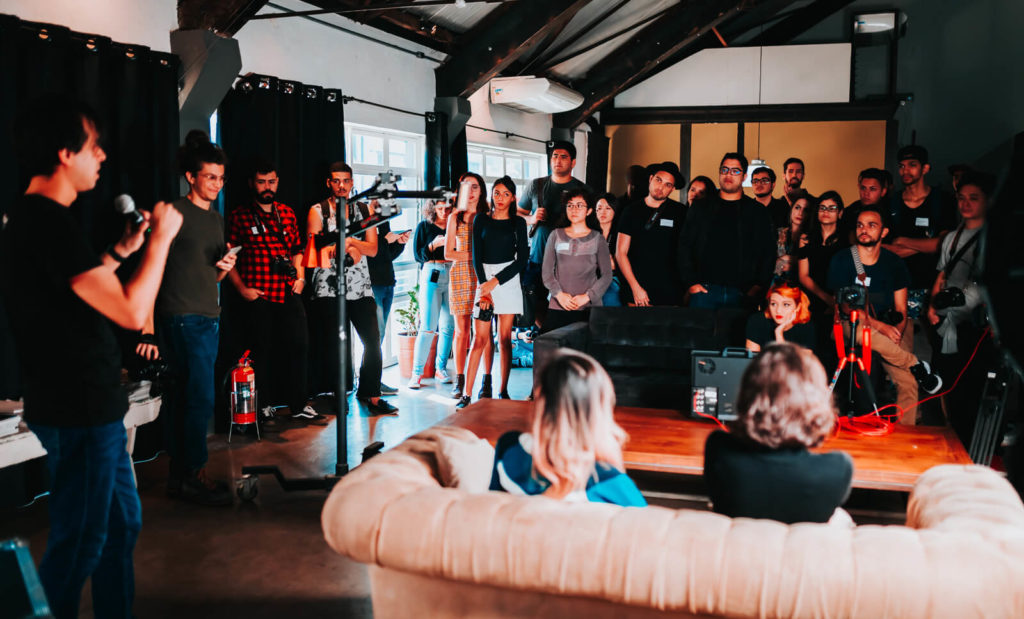 Joining a professional networking group, such as Internations, is yet another example of how you can easily integrate and mingle with your local expat and nomadic community.
Internations is usually thought to be more business-focused, however, if that's not your scene then I'm here to tell you to not discount them just yet! Internations aims at building and nurturing solid local expat communities in cities across the world. With events and socials ranging from wine-evenings to beach days through to more formal dinners, there's an event suited for any preference!
Slack Groups
Used by many as a purely collaborative business-related tool, few people actually realize the potential of Slack groups and how they can help you navigate the digital nomad scene.
Most only ever use Slack as a way to connect with fellow team members. However, did you know that you can not only connect with colleagues or customers but also join public Slack communities?
In fact, you can virtually connect to any community out there, including groups for marketers, developers, woman's groups, LGBTQ in tech groups as well as digital nomad-centric communities, such as Digital Nomads, We Work Remotely and Nomads Talk to list but a few.
Co-working Retreats
If you're after a more comprehensive co-working experience that incorporates everything from co-living, traveling, and working, then signing up for a co-working retreat might just tick all the boxes.
An increasingly popular choice, co-working retreats allow a group of individuals to connect as they co-work and travel all at once. These retreats are usually location-specific whereby the company arranging the retreat takes care of all the arrangements and logistics.
A few of the more prominent co-working programs include Remote Year, Be Unsettled, and Hacker Paradise. From time to time, you may also stumble upon more informally arranged retreats, often advertised on Facebook groups and other digital nomad forums.
Conferences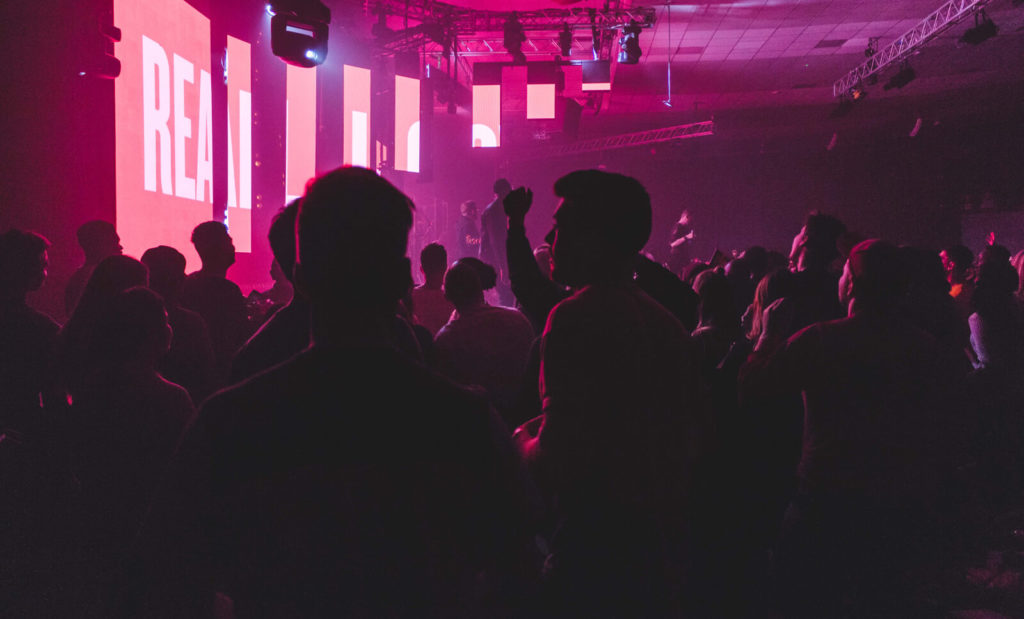 Attracting start-up entrepreneurs, freelancers, and remote workers from all parts of the globe, attending a world-renowned nomad conference is a fantastic way to not only keep updated with industry trends but also acts as yet another great networking opportunity too!
Sought after events such as the DNX Digital Nomads Conference, the Nomad Summit, the Freedom x Fest, Nomad City, the Virtual Working Summit, as well as the Web Summit, draw in thousands of attendees and aim to promote and support digital nomads and remote workers globally. Usually hosted annually, these events play host industry heavyweights, key disruptors, and are known to include some pretty high-profile keynote speakers as well.
Spanning a couple of days, attendance at one of these top nomad events is a great excuse to add more travel miles to your digital nomad experience whilst meeting fellow wanderlust enthusiasts and nomadic friends along the way!
Reddit Groups
Social platform Reddit defines itself as "a network of communities based on people's interests". So, it's no surprise that you'll find a digital nomad community with over a million followers here!
Ever wondered what the friendlies nomad countries are to visit, where you can live for under $2,000 per month, or how to safely transfer funds internationally? These are a handful of the topic threads covered in the Digital Nomad Reddit Group.
At the same time, you may also want to check out a few of the other groups including Work From Home, Vagabond, and Solo Travel, all with large followings that incorporate travelers, entrepreneurs, freelancers, and nomads too.
Enroll In a Language Class
Just settled into a new foreign language country? Depending on your length of stay, you may want to think about learning at least the basics of your host country's language. Perfect for adapting to any new country as a digital nomad.
A clever way to meet and connect with other foreigners, who may coincidentally also be digital nomads, is to enroll in a local language class. By doing so you'll not only make getting by on your day-to-day routine in a fascinating new country that much easier, but you might just make a few new friends along the way too.
Study Something New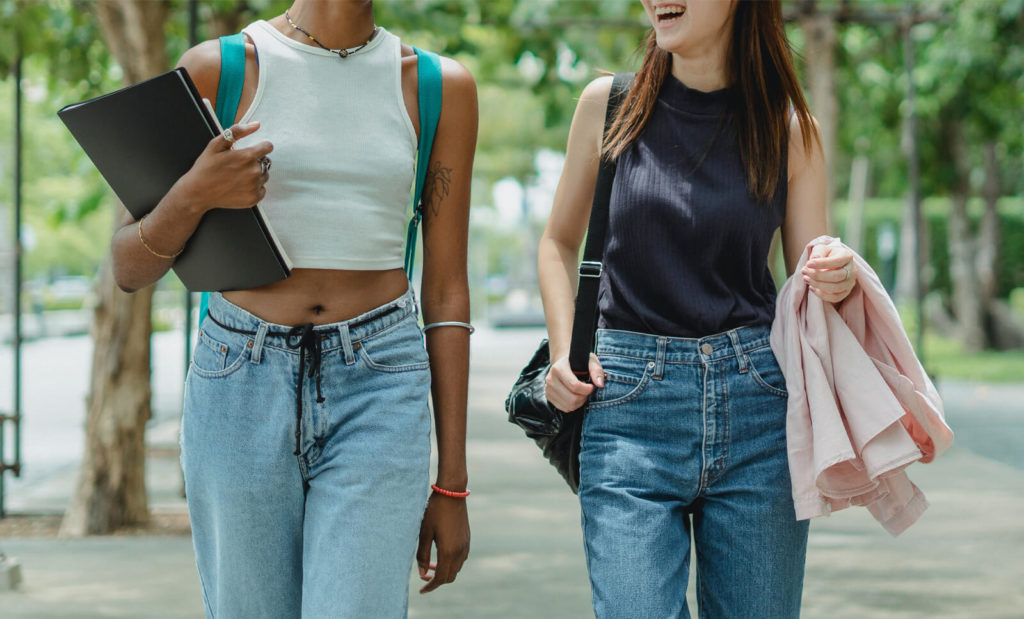 If you want to beef up your resume, then learning a new skillset could stand you in good stead as a current or future remote worker. One such discipline revolves around the world of coding, which could open you up to a range of new work-from-home job opportunities.
Companies such as Le Wagon offer a variety of coding boot camps and courses, hosted at one of their 41 campuses based around the world. These include web development as well as data science courses that span from 9 to 24 weeks.
This is a great place to tap into an international community of students and teachers, all the while enhancing your own professional expertise.
Health and Fitness
Are you an outdoor lover, fitness junkie, or simply love keeping in shape while clocking up air miles traveling the globe? Then why not use this to your advantage and connect with other active nomad counterparts by signing up for a fitness class, a salsa dance lesson, a yoga retreat, or a nomad hike?
To stay in shape as a digital nomad, while also aiming to link in with fellow nomads, find a local gym or fitness center and enquire about English classes, especially if in a foreign country, and you are bound to meet expats and nomads alike.
Once again, you may want to turn to apps such as Meetup to see if any other fitness enthusiasts or groups are hosting events in and around your nomad home base.
Dating For Digital Nomads
Life on the road can be lonely and while having a solid support group of friends and nomad community is great, most of us would love to share our exciting nomadic adventure with a significant other too! But, how do you go about dating as a digital nomad?
That's where apps such as Fairytrail and Nomad Soulmate come into play. Designed specifically for digital nomads, these dating apps are a great way to connect with other traveling singles and maybe, just maybe find your match in the process!
Book A Nomadic Travel Excursion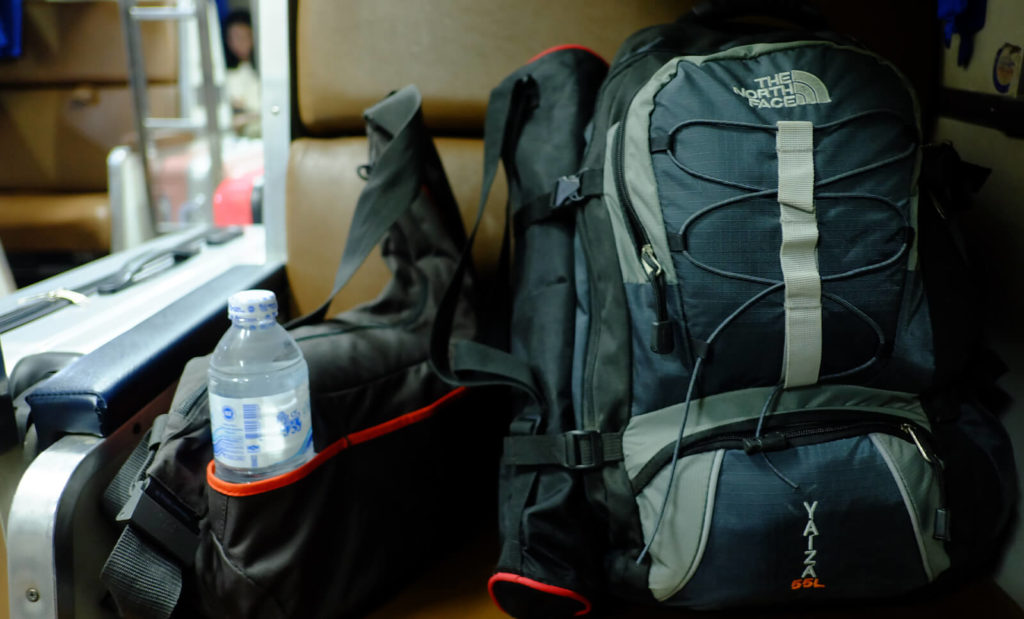 Last but not least, what would the life of a nomad be without some or other form of travel or exploration? Another fabulous way to blend into the nomadic lifestyle and connect with nomad communities from across the world is to plan a nomad-focus travel excursion.
Two such events that are predominantly geared towards the digital nomad community includes the annual Nomad Cruise as well as the Nomad Train.
Both equally unique, the Nomad Cruise will have you and 200 other nomads unplug for a week or two as you cross the Atlantic (from destinations such as the Caribbean or Brazil) and head across to Europe. Along the way, you'll be able to take part in a series of different programmed events and listen to informative speakers whilst also connecting with fellow remote workers.
The Nomad Train, on the other hand, is a thrilling, explorative trans-Siberian train journey traveling across the length of Russia, headed towards Asia. A dedicated local team will also be on hand as guides along the way. 
Join the Anyplace Community
After years of taking part in conversations with digital nomads across social media groups, Reddit threads, and at meetups, we created a digital nomad community.
Our team at Anyplace are digital nomads and remote workers spread across five continents. Some of us travel full-time, some for 1-3 months out of the year, and some for two-week workations in cities either domestically or abroad. But all of us have encountered something similar: how do you meet fellow digital nomads when you're in a new place? And, where can you ask questions about all-things related to digital nomadism?
We launched a digital nomad community to help solve that. If you're a digital nomad or someone interested in becoming a digital nomad, come join us in the community. Ask and answer questions, plan a meetup, or follow along with stories from fellow members. 
---
Where to next? Find flexible month-to-month rentals across the globe on Anyplace.