What to Know About Being a Digital Nomad in Brazil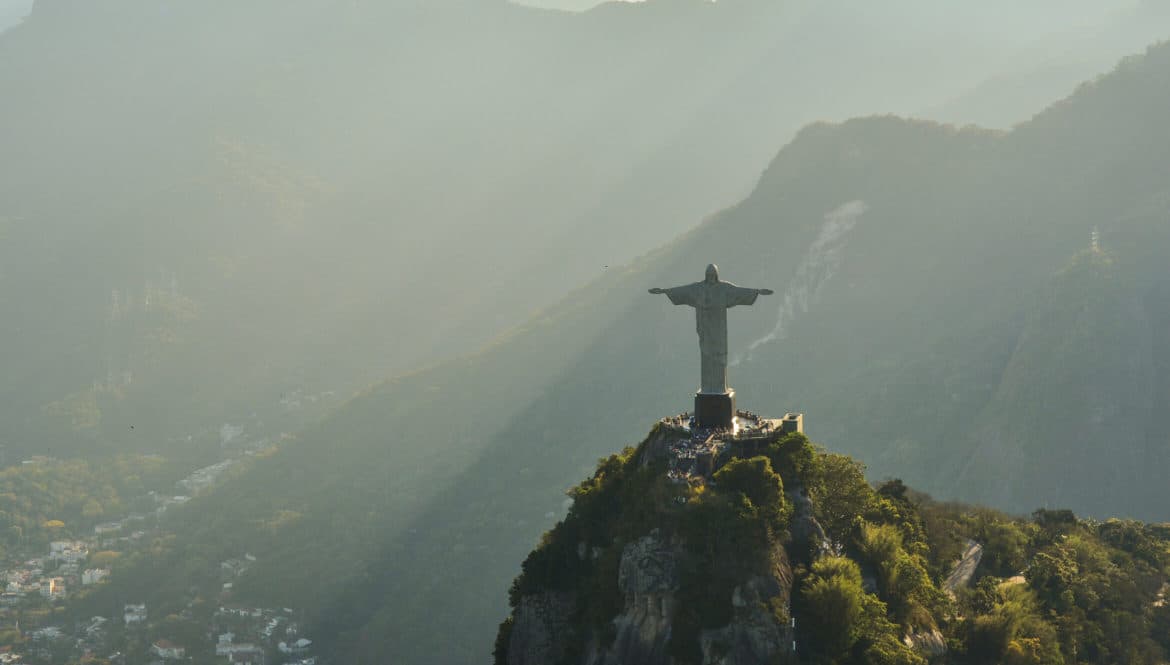 Brazil has a ton to offer digital nomads. Yet, being a digital nomad in Brazil also comes with a few challenges. However, many digital nomads will argue that the challenges are entirely worthwhile. For the most part, you just have to be smart about what you do and where you go (as you would with anywhere you travel!).
Plus, Brazil provides a never-ending adventure. From the deep forests of the Amazon to beaches and festivals, it's one country that won't disappoint.
But what should you know before you go? What can you expect when it comes to being a digital nomad in Brazil? In this article, we explore the ins and outs of this vast and wonderful country and give you an overview of exactly what you should expect.
What's So Great About Being a Digital Nomad in Brazil?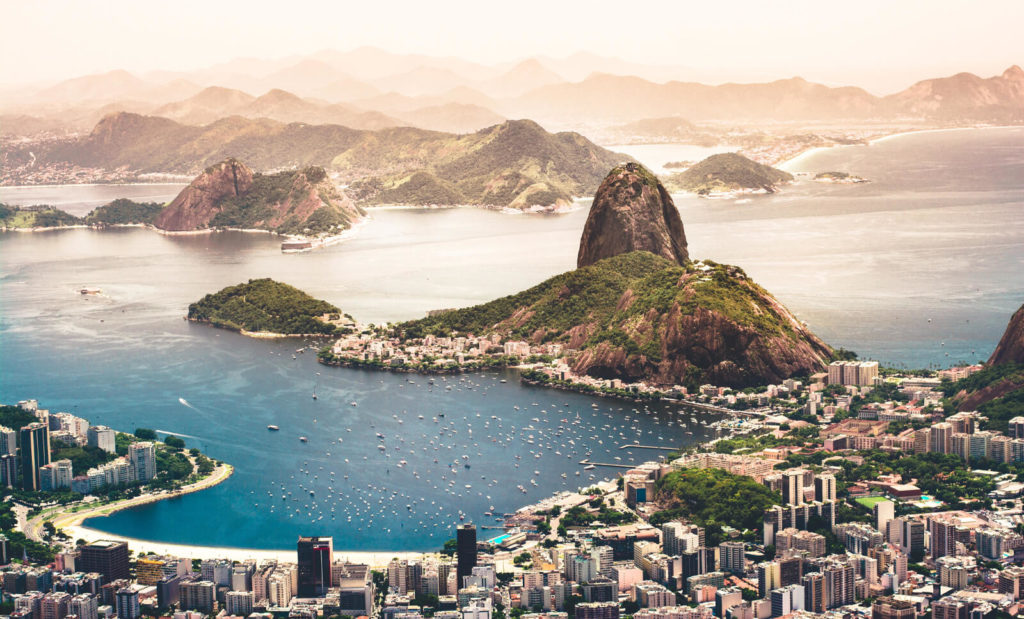 There are many reasons why digital nomads flock to Brazil. The top reason? Brazil is a massive country. This means that there is a ton of variety when it comes to landscapes, activities, entertainment, cities, and more. To put it in perspective, Brazil is almost the size of the United States. 
In other words, no matter who you are or what you like, you're bound to find something you love in Brazil. But let's get down to the nitty-gritty details. What is transportation like? What is the cost of living? Is the internet speed good enough for working online? Let's take a closer look.
Transportation
Some Brazilian cities have excellent transportation systems, while others don't. The entire month we lived in Brazil, we used Uber. No matter where we were, it was a reliable and cost-efficient form of transportation. Also, transportation may not be as big of an issue as you think. It all depends where you stay in each city or area. In most places in Brazil, you can stay right in the center of it all. This means that major landmarks or activities are often within walking distance.
Cost of Living
If you're used to the prices in Asia, Brazil may come off as expensive. However, this really depends on how long you intend to stay in Brazil. You can get very cost-effective accommodations, especially if you're staying long-term (such as a month or more). For instance, hostel living, renting a room, or renting a small apartment may cost around $500-$1,000 for one month. Meanwhile, food may also vary in cost depending on where you go.
Fresh fruit is a staple in Brazil and is marked at reasonable prices (and you can't forget to indulge in a ton of Acai). Yet, going out for a full-blown meal may cost you about the same as it would in the United States or most parts of Europe. Again, this really depends on where you are and what you're eating.
Internet Speed
We didn't have a huge problem with the internet in Brazil. Yet, it can be a hit-or-miss situation. After all, Brazil is considered a third-world country. However, if you do your research before arriving, you should be good to go. Check with your accommodations as to what the internet speed is. There are also various co-working spaces that you can check out and that have reliable and well-connected internet.
In terms of SIM cards for phones (as a backup and for emergencies), buy these as soon as you arrive in Brazil (a phone store would likely be best as opposed to at the airport – I'll explain why in a second). I, personally, always use my Canadian plan, which is available in many countries so this hasn't been an issue. However, I have friends that had to get a SIM card in Brazil and the one hang-up was that many places required a CPF number. This is given only to Brazilian citizens. And this means you'll have to get the CPF number likely from a Brazilian. Yet, if you go to a phone store, you may find a friendly employee who is willing to help you out and maybe even provide you with a CPF number. While you don't need a CPF number to buy a SIM card, you will need it to activate it and be able to use it.
Digital Nomad Community
Brazil has a thriving digital nomad community, especially in places like Florianopolis and Jericoacoara. In these spots, you can find co-working spaces where you can connect with other like-minded individuals. Some of these places also hold events, which provides you with a way to make friends and find adventure buddies.
In Florianopolis, there are also many coffee shops where you'll find individuals working away at their laptops. It's also relatively safe compared to the rest of Brazil, where you may not want to take your laptop out of your temporary home or outside the co-working space (not to scare anyone, but doing so can quickly make you a target for thieves).
Culture
The main language in Brazil is Portuguese. The influences from Portuguese culture are evident across the country and are rooted in their main religion and customs. One of the biggest parts of Brazilian culture is their love of dance and music. Festival time is an enchanting time to visit Brazil and experience this country and its people in all their glory.
Cuisine
Brazil is full of traditional plates and delicious treats. Almost every day, we had an acai bowl or fresh fruit or juice. You'll also likely indulge in various BBQ'd meat. Another must-try is the Brazilian Feijoada, which is a hearty stew full of black beans, pork, and more.
When Should You Go?
Between December and March is the best time to be in this beautiful country. The weather is warm and sunny — perfect for the beach! Carnival (a major Brazilian festival) also takes place in February, highlighting the upbeat and positive culture in Brazil.
If you'd prefer to avoid the tourist season, September to October is also fairly ideal. While you won't get the same festival vibes, the prices are cheaper. However, the weather varies. If you stay in northern Brazil, you'll still get a ton of sun and sand. Yet, the more south you go, the colder it will be during these months.
The Best Cities to Work Remotely From in Brazil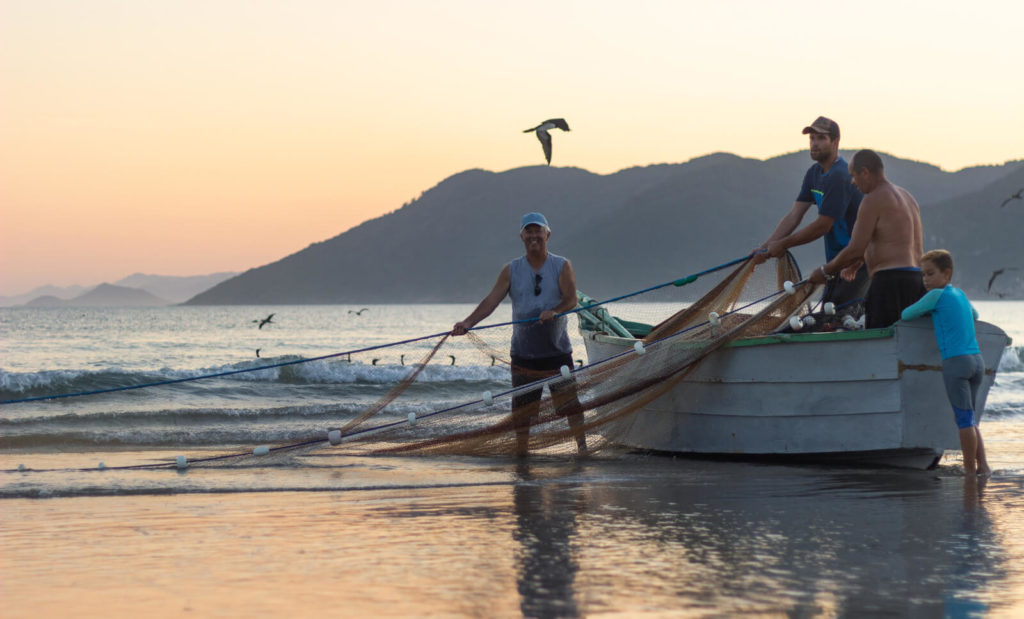 So, what cities should you go to? Where is it best to be a digital nomad in Brazil?
1. Florianopolis
Florianopolis is an island off the coast of Brazil that has everything you'd want when staying in a tropical location. Known as simply 'Floripa,' it's called paradise on earth. With sprawling beaches, decent waves, and mountainous terrain, this place has truly got it all. A bonus is that it's also one of the safest places to stay in Brazil. There's a ton of activities, as well as a thriving digital nomad community with many co-working spaces.
This island also has thriving nightlife. It's often compared to Miami, Ibiza, and parts of it are known as the 'Beverly Hills' of Brazil. I spent a month living here and loved every minute of it.
2. Jericoacoara
Endearing known as 'Jeri,' you won't find better sunsets anywhere else in Brazil. Jericoacoara offers Emerald Sunset views, as well as a kite and windsurfer's dream spot. Similar to Floripa, you also get a thriving nightlife with cocktail stands along the streets and many people gathering on the beach to watch the incredible sunsets in the evening.
3. Rio de Janeiro
Rio de Janeiro is the former capital of Brazil. Famous for holding recent Olympic events, you can't miss this incredible city. Lined with beaches (including the famous Copacabana beach), you can grab a coconut and sip on it as you explore. Sugarloaf Mountain, Christ the Redeemer, and more offer amazing views of the landscape, city, and water. It's as picturesque as it can get.
The only downside to Rio is that you have to be on your toes a little bit more than the laid-back and smaller beach areas. It's a big city and slums are evident as you walk around. It's best not to flash any electronics, expensive items, or money while you're exploring here. When we stayed in Rio, we primarily worked in our accommodation. Yet, there are co-working spaces and even coffee shops with decent wifi. Explore and work based on your comfort levels. Eventually, you do settle in and get used to the go-go and party vibe here, while also keeping your eyes peeled and valuables out-of-sight.
4. São Paulo
Not much of a nature person? Sao Paulo might be more your speed. With 20 million people, this city is considered the economic powerhouse of the country. And if you're worried about language barriers, English is easy to come by in Sao Paulo.
One key thing about living that city-life, traffic can be absolutely horrid. Don't plan to travel during rush hour and maybe opt for public transportation where you can.
5. Belo Horizonte
If you're worried about staying in big cities but you love the city, Belo Horizonte offers up a similar vibe to Rio and Sao Paulo — minus the crazy hustle. In fact, this is one city where you might be able to find an ideal balance between work and chill time. The major downside here? You likely won't find many desks outside of your accommodations. Yet, on the plus side, there are over 14,000 bars (yes, you read that right), which makes this an ideal place to bar hop.
The Pros and Cons of Being a Digital Nomad in Brazil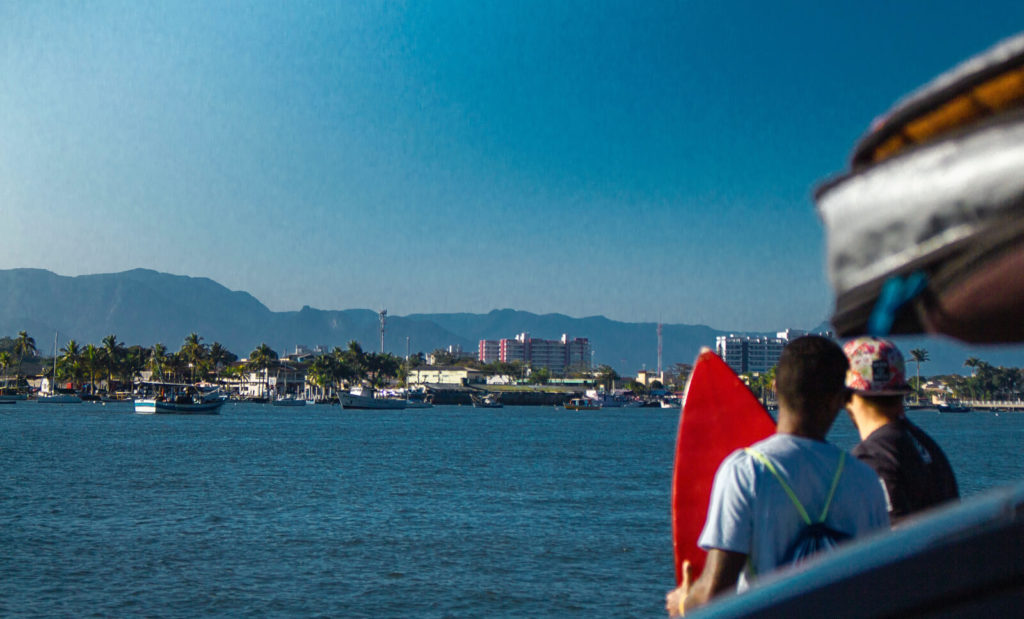 In Brazil, there are so many options. But let's lay it all out. What are the advantages and the disadvantages exactly?
The pros of living in Brazil are:
A vibrant, upbeat, and fun culture.
Decent internet.
Various opportunities to network (depending on where you stay).
Beach and mountain activities and entertainment galore.
Acai bowls (yes, this absolutely deserves to be its own pro!).
The cons when it comes to being a digital nomad in Brazil are:
The internet can be spotty, depending on where you are.
It's a huge country to travel across.
It's difficult to purchase electronics (this is very similar across most of South America, which is why it's very important to bring everything you'll need).
Crime can be a problem. It's highly advised to not flash your valuables, such as your phone or laptop when out and about. It's also a good idea to only bring whatever money you intend to use that day (leave your credit cards and that in a safe at your accommodations).
However, don't let these cons get in the way from you experiencing all that Brazil has to offer! Keep your wits about you and play it safe whenever possible, and you'll do just fine.
What to Do Outside of Work in Brazil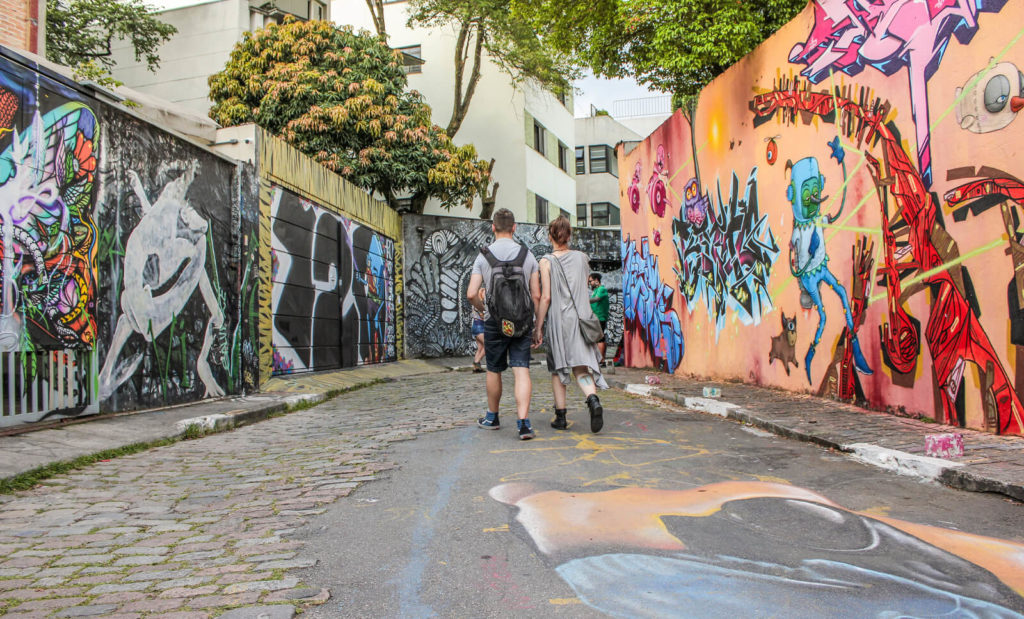 Brazil has a never-ending list of things to do. Yet, I've boiled it all down to the following list. Check out all the activities and foods you won't want to miss in this one-of-a-kind country!
Sugarloaf Mountain: Take the afternoon to grab the cable cars up to the top. Sit and enjoy the scenery with a nice lunch along the way (there are cafes located in between cable cars!).
Christ the Redeemer: This is one of the seven wonders of the world, and the view is nothing short of spectacular.
Escadaria Selaron: These are world-famous steps in Rio, and 100% picture-worthy.
Eat Acai: If I had to pin down one food I miss about Brazil, it's the fresh Acai bowls, which are available almost everywhere. Topped with bananas and more, these are such a treat and even make a great lunch or breakfast.
Celebrate New Year's on Copacabana Beach: With millions of other people, ring in the new year with fireworks and one heck of a party! This is a once-in-a-lifetime opportunity.
Check out Carnival: Taking place in February each year, Carnival has everything you want in a Brazilian festival.
Go Paragliding: I did this across the beaches in Floripa, and it was an adrenaline rush, along with some of the best views I ever saw in all of Brazil.
Surf it Up: There's so much surfing in Brazil. Find a beach and hit the surf or take lessons (there are so many opportunities for this).
Hit Up Aparados da Serra National Park: You won't find more diversity than you will at this park. Take a long weekend and explore.
Tour Through the Amazon: This may require a week or more, but it's another once-in-a-lifetime opportunity. You'll get to see wildlife within its natural habitat along with trained and expert guides.
And More! There are countless activities you can partake in across Brazil. Above are simply some of the highlights I recommend, but don't limit yourself to these. Do your own research and ask around. There's a ton of hidden gems and other great adventures you can undertake in this incredible country!
So, should you go to Brazil? I'm a little biased and would say yes! But go where your comfort levels feel best (or where you can push a little bit outside of them). This country has so much to offer in terms of experience and beauty. Yet, there are a few hurdles. However, I can't stress enough that the good sides far outweigh the downsides!

Book that flight. You likely won't regret it.
---
Where to next? Find flexible month-to-month rentals across the globe on Anyplace.

digital nomad destinations
digital nomad lifestyle