The Ultimate Guide to Argentina for Digital Nomads
It's no secret why Argentina sits high on many digital nomad lists. The country itself is beautiful. The people are welcoming and kind. And the empanadas will absolutely keep you coming back for more (if there's one thing I miss about Argentina, it's those fresh empanadas!).
But what else can a digital nomad in Argentina get up to? Is it a place you should consider for your next remote work destination? 
After reading this article, you'll probably be dreaming about Argentina until your flight lands in Buenos Aires. I've got the lowdown (from my first-hand experience) on everything any digital nomad may need to know about Argentina. 
What's So Great About Being a Digital Nomad in Argentina?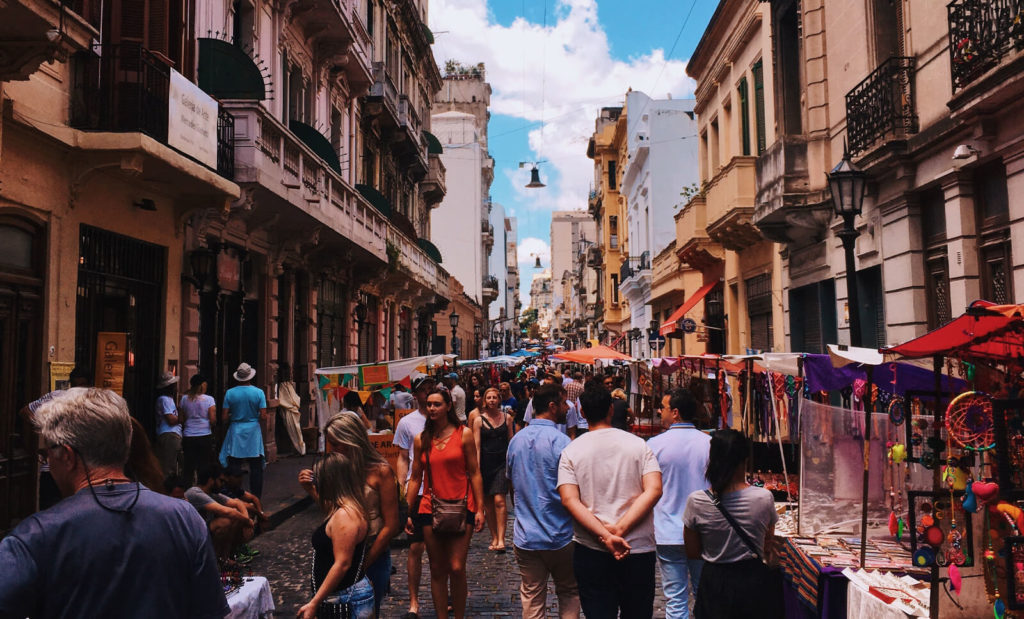 There's plenty of reasons why so many digital nomads choose Argentina. The cost of food and the cost of living is a major one, which I'll go over in more detail in the following sections. There's also a very diverse culture — one that is unique to almost anywhere else in the world.
Transportation
There's a subway in Buenos Aires that's quite easy to use. There are also options, such as Uber, although it's not entirely legal (or this may fluctuate like some other locations). If you're out of luck, grab a taxi, or learn about their free bike-sharing in some cities. To get to other cities in Argentina, you can choose from a variety of different domestic airlines. 
Cost of Living
We spent about $1,000 on our luxury apartment for a month (you can likely do this cheaper staying at Selina or sharing apartments), and about $5-$10 each for a meal. If you opt for empanadas or homemade meals, you can do this even cheaper. We ate out almost every meal in Argentina. The food is almost unbeatable. You'll want to try the steak, even the Indian food, and more.
I'd recommend considering to book accommodation for one month to start. This will allow you to get a feel for where you are, especially in Buenos Aires. From there, you can decide if you want to stay or book a monthly apartment in a different part of town.
Internet Speed
The internet speed is workable. I say this because we did have some trouble where our internet would just suddenly drop in at times. However, this is outside the norm. All in all, you probably won't notice much when it comes to internet speed as there are plenty of options to get internet in your accommodation, a cafe, or a coworking space. It's nothing to write home about, but it's also reasonable enough that you can get any work you desire done.
Digital Nomad Community
In Buenos Aires (the main digital nomad hub in Argentina), there's a Selina, a WeWork, and then some. There's also a ton of meet-ups for nomads.
Personally, I love working in coffee shops or from great views atop monthly apartments. But the Selina in Buenos Aires offered a close competition. The rooftop offers a spectacular view of the city (perfect for checking out the sunset) and they also tend to host plenty of meet-ups so that you can meet fellow digital nomads (or learn about others' work through presentations). 
You can also stay right in the Selina, making it everything you need in one spot. 
Surprisingly, there are also six (I'm not even kidding) WeWork locations in Buenos Aires. Three are located right in the downtown area, while three other locations are situated north in Vicente Lopez. The WeWork in Vicente Lopez also has a rooftop with a happy hour. Plus, the cafe serves up yummy pastries you won't want your taste buds to miss.
Lastly, La Maquinita deserves an honorable mention. This co-working space is unique to Argentina. They also have multiple desk rental options, which are highly flexible for the spontaneous digital nomads among us. These co-working spaces also come equipped with meeting rooms, public kitchens, lockers, and event spaces. 
And if you love coffee shops — don't worry. Argentina has many to choose from. In Buenos Aires, I'd recommend checking out Cafe Registrado. The coffee is amazing. But get there early, it's others' favorite spot too.
Culture
There is so much culture to explore in Argentina. There are colors galore, blending European styles with Latin American and Indigenous people. Argentina is similar to Canada and the U.S. in that they are very welcoming to all different groups of people. If you ask any Argentinians their background, you'll probably soon discover that many Argentinians are second or third-generation immigrants. And they are all very proud of this!
Cuisine
Like I mentioned at the state, you won't want to miss the empanadas. These filled pastries can be found at almost every street corner or bakery. Then, there's the steak and beef! Argentina is known for this. Also, you'll probably want to grab a cup of mate at some point which is a traditional Argentinian tea-like beverage.
When Should You Go?
The best time to go to Argentina is anywhere between October and June. The weather is perfect. However, in the midst of this timeframe is the peak tourist season. To avoid it, go earlier or late in this time range.
The Best Cities to Work Remotely From in Argentina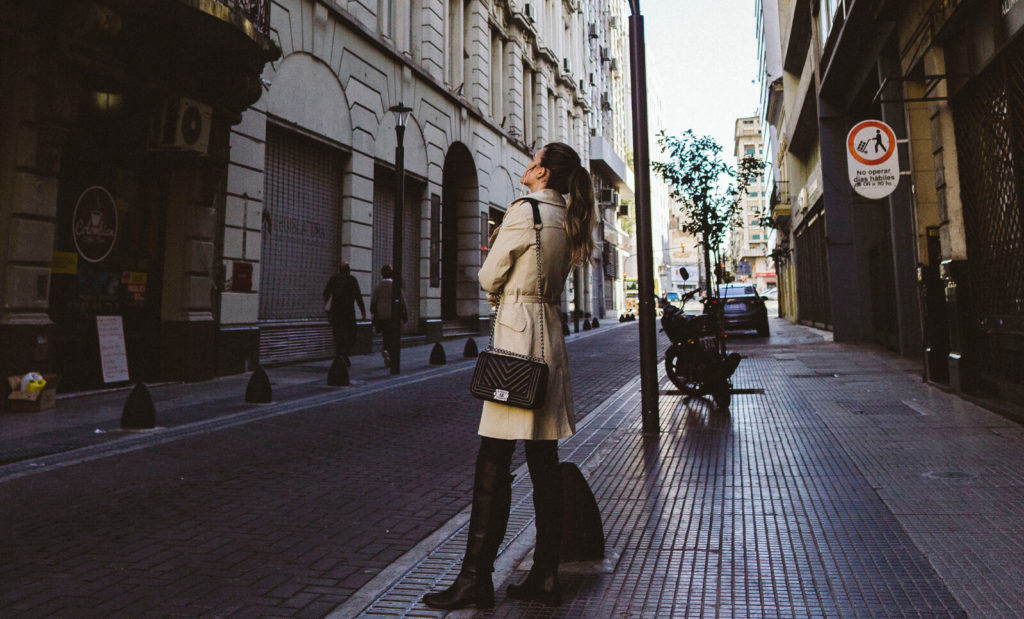 So, what cities are best for a digital nomad in Argentina? I lay it all out in the sections below.
1. Buenos Aires
Generally, most nomads end up in Buenos Aires and they may venture out to explore the country by taking time off or using their weekends to their advantage (usually, I do a mix of this to explore and truly experience each country I visit). 
If you're intending on hitting up Buenos Aires, you have a few options. Palermo is perfect if you're looking for a central spot with lots happening. It's got one heck of nightlife, as well as plenty of cultural aspects in the form of parks and museums. Recoleta is close to this neighborhood. However, it's a bit pricier and is also closer to the more historic area of the city. San Telmo is another popular spot in Buenos Aires. If you love architecture and colors, this is where you'll want to be. 
In terms of where exactly you should stay in Buenos Aires, there's Nomadh and Selina — both of which offer the full nomad experience alongside others just like you.
For the most part, you can expect to spend anywhere from $500 to $1,000 per month on accommodations. This may be more depending on your taste. Most meals will cost you anywhere from $2 or less to $10, also depending on where you go. A steak dinner for two comes to about $25 (if that doesn't convince you to check out Buenos Aires, I don't know what will!).
2. Cordoba
Cordoba contains the oldest University in Argentina and has a variety of colonial architecture. But don't let its historic past fool you. There's a contemporary vibe with plenty to do. Guemes offers a hip neighborhood with bars and nightlife. There's also a ton of museums to check out. 
And like many places in Argentina, there's a ton of co-working spaces, such as Loop Coworking and Incutex Coworking.
3. Bariloche
Bariloche offers a more mountainous experience. It also has incredible views of a glacial lake. Surrounded by the Andes, this is the perfect spot if you love nature and mountains. It's also a great spot for a long weekend vacation. It has plenty of beaches and ways to relax.
There's also plenty of places to work (yet again!). I'd recommend staying at the Selina in Bariloche which runs at a rate of about $120 a night or less.
4. Mar del Plata
Mar del Plata is a great spot to hit up views of the Atlantic Ocean. With many beaches lining the coast, this is another wonderful place to relax and unwind after work. Many nomads opt for neighborhoods close to the beach where there is more happening.
5. El Calafate
On top of the cities, there's so much outdoor adventure in this country! El Calafate is a tiny little town (you'll need to book ahead of time for this one) that has access to Los Glaciares National Park where you can explore glaciers and mountains. You can also sign up for tours from here going into Chile if you prefer. 
The Pros and Cons of Being a Digital Nomad in Argentina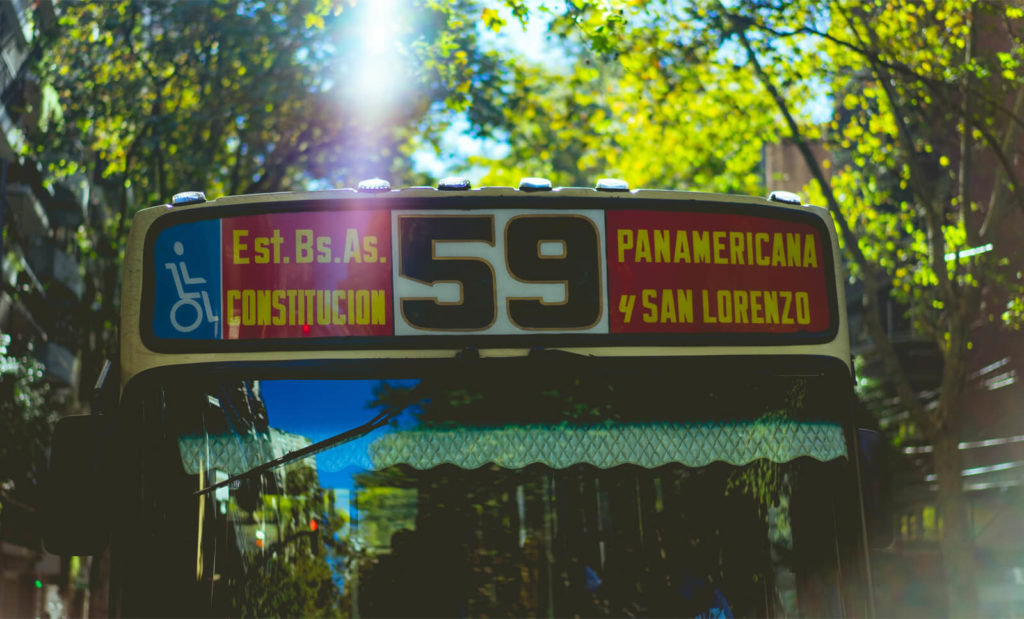 The major pros of being a digital nomad in Argentina include that you will never run out of things to do. On top of that, there's these:
Decent internet
Reasonable accommodation prices
Cheap and good food
Lots of opportunities for co-working and meet-ups
Multi-cultural
On the other hand, the downside of being a digital nomad in Argentina include:
Possible language barrier (although, many people speak English)
It's far from other countries and a huge country itself
It's hard to purchase electronics here (so bring everything you may need!)
Protests in front of Casa Rosada are fairly common due to ups and downs regarding their economic and political situation
But don't let the downsides literally get you down. The pros definitely dissipate these cons. At the same time, whenever you travel it's important to be aware of the current political and economical situation in any country you're in. Things can change anywhere very quickly.
What to Do Outside of Work in Argentina?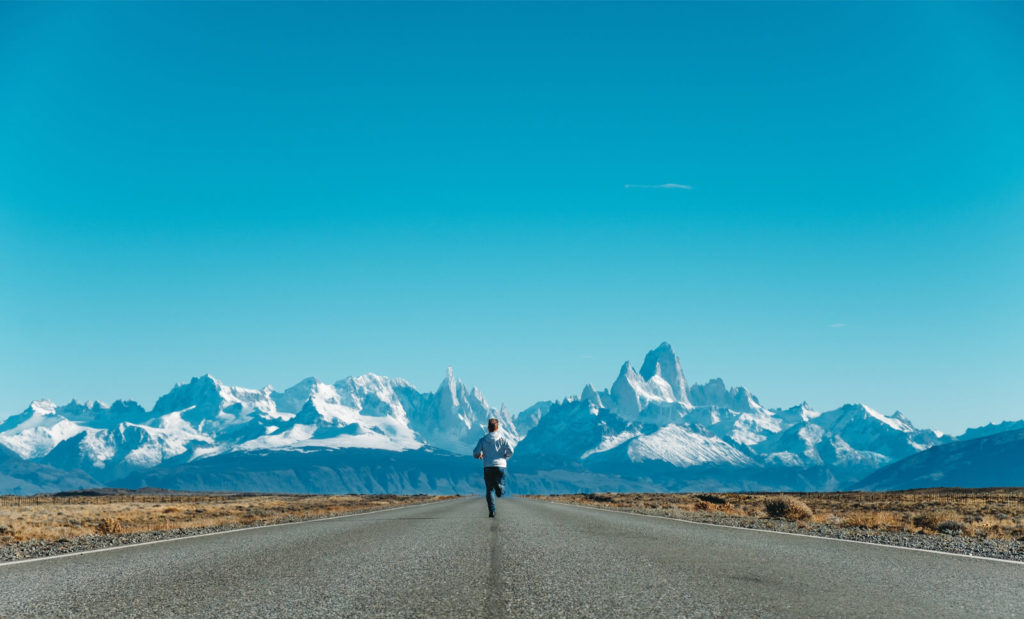 There is so much to do in this country. You won't run out of things to see or explore (hence why many digital nomads end up back in Argentina multiple times). Below are a few things you absolutely won't want to miss.
Iguaza Falls: These giant waterfalls aren't to be missed. They will leave you in awe of mother nature.
Parque Nacional Los Glaciares: This is where you'll find glaciers, mountains, and incredible outdoor scenery.
A Tango Lesson: You'll find experiences advertised on the coffee shops and coworking space walls for classes.
Drink the wine: Argentina has got some good wine and it's worth checking out via a wine tour.
Eat steak and beef: Argentina is well-known for its steak and it doesn't disappoint.
Eat empanadas: You can buy these everywhere!
Explore La Boca: This colorful neighborhood in Buenos Aires is a great spot for lunch and pictures.
Walk around the Recoleta cemetery: This is where the rich and famous in Argentina rest. The architecture is incredible. If you take a walking tour in Buenos Aires (which I highly recommend!), it's likely it will end right here.
Check out Tigre: Take a day and ride a boat for about 50 cents or less. Usually, you get to ride the water for about an hour.
Explore La Casa Rosada: This is the pink house where the president of Argentina comes to work. You can also take a weekend tour of the inside of this building. It's free and a pretty cool look inside one of the most well-known landmarks.
Try Mate: This is a national beverage. You'll see a ton of people with thermoses and mate cups in parks. Buy one for yourself and relax on a bench, sipping on mate.
And more! There's so much of Argentina to experience — so much so that we can't possibly squeeze it all into one list. Personally, these are some highlights I recommend, especially if it's your first time! But don't stop here. If you love these sights, there's bound to be much more to explore and see.
Learn to go with the flow! Like many places, Argentinians run on their own clock. And that's completely okay. It might just take some getting used to, particularly if you're coming from a more North American or British country. 
Finally, enjoy everything Argentina has to offer. It's a beautiful country full of all kinds of different cultures. Take it all in. Once you go, it's probably going to be a place you'll keep going back to.
---
Where to next? Find flexible month-to-month rentals across the globe on Anyplace.