The 10 Best Cities in Italy for Digital Nomads and Solo Travelers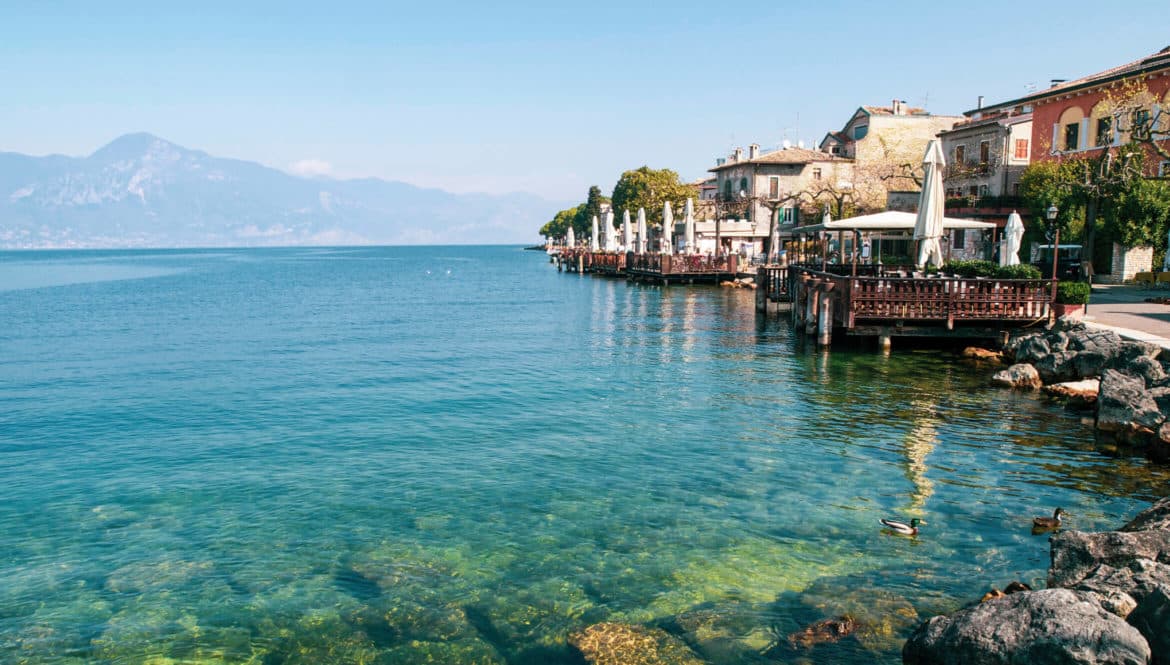 There are many reasons that high numbers of digital nomads come to Italy every year. For any visitor, the country is quite singular in its classic beauty – every region, city, and village with its own unique charm. Those staying on a long-term basis have all of the scenic and cultural delights, along with modern conveniences that will make a stay viable and comfortable.
What to Know About Life as a Digital Nomad in Italy
Italy is on Central European Time (UTC+1) which makes it suitable for European employers and clients, and manageable for those on Eastern Time (EDT). There are strong average internet speeds of around 20mbps, a wide selection of coworking spaces, and free Wi-Fi in many locations.
First-time visitors to Italy should be warned that the traffic can be quite manic, so be sure to keep your wits about you when walking through the town. Also, try to keep an extra awareness of the route you are taking, as it can be very easy to lose yourself in the labyrinthine streets of the average Italian town.
Any brushes with bureaucracy may prove to be frustrating and nonsensical, and unfortunately, corruption is still prevalent. As a general rule digital nomads will benefit from avoiding the more tourism-intensive areas as prices will be higher and tipping expected. In some places working from cafés may be more difficult as it runs counter to the accepted café culture, but this is beginning to change and there are now more cafés suitable for working.
Italy is a country of contrast, with dramatic alpine mountains and lakes, as well as glistening Mediterannean beaches and islands. While the north is industrial, cosmopolitan, and chic, the south is more relaxed, rural, and affordable. The size of a city or town can make a big difference to the experience, so digital nomads should consider this first. Solo travelers may prefer to stay in larger cities where they have more chances to meet people and participate in the local communities and events. It may also be a good idea to learn some basic Italian, especially for trips to the smaller towns and villages where English is not commonly spoken.
Digital nomads are spoiled for choice when it comes to possible destinations in Italy. Working our way from north to south, here are some of the best locations for digital nomads throughout the country.
Milan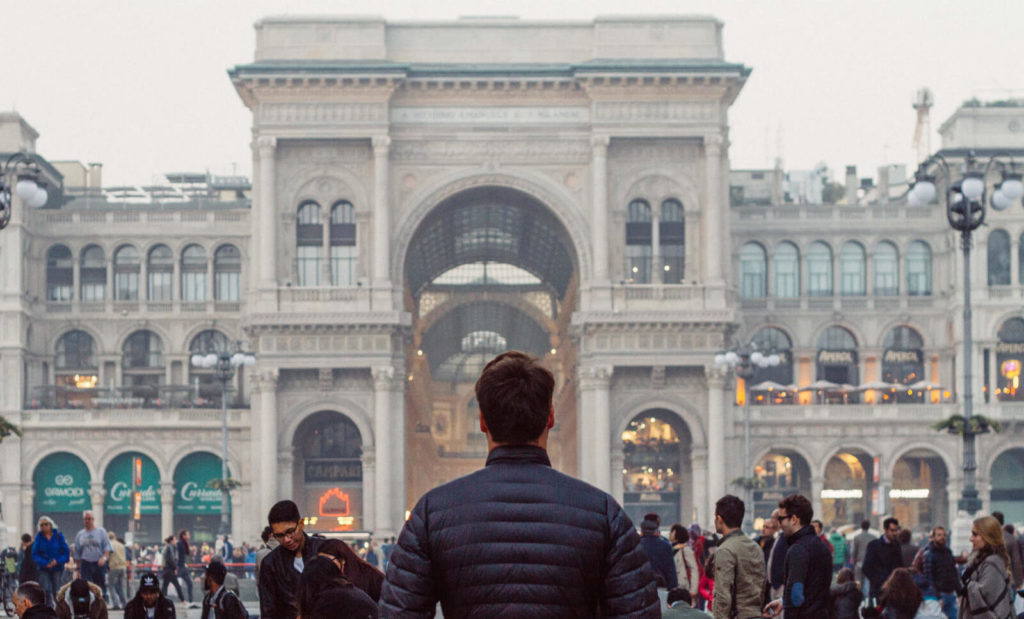 The wider Milan area is one of the largest population centers in Europe, and the city is a global city and a fashion capital. It is a large center of commerce, finance, and art, and it's also well known for football (soccer), shopping, and nightlife. In terms of transport links, it is well connected at the international, domestic, and city level. There are countless co-working spaces around the city, such as Copernico and Santeria, and cafés and libraries to work from like Open and Libreria del Mondo Offeso. Visitors to Milan can be kept busy with many festivals, networks and events, and social and professional groups, such as Connecting People in Milan.
Trieste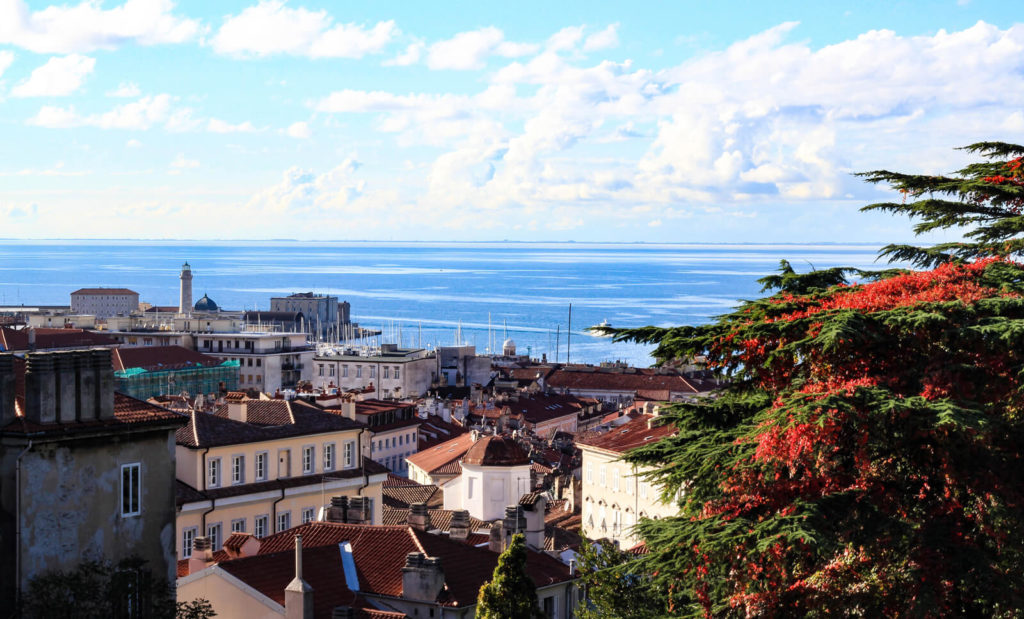 For those that prefer smaller towns, Trieste is a coastal port in the far northeast, right on the border with Slovenia. It is a historical town that is known for its cultural diversity and architecture. It boasts strong internet, infrastructure, and air quality, though the digital nomad community is smaller than cities like Rome and Milan. Coworking spaces to choose from include Cowo and Laby, while suitable cafés to work from include Mimi e Cocotte and Eppinger Cafe. Trieste may not be bustling and vibrant, but sometimes a relaxing evening beer on the waterfront in a pleasant Mediterranean atmosphere is just what is needed.
Bologna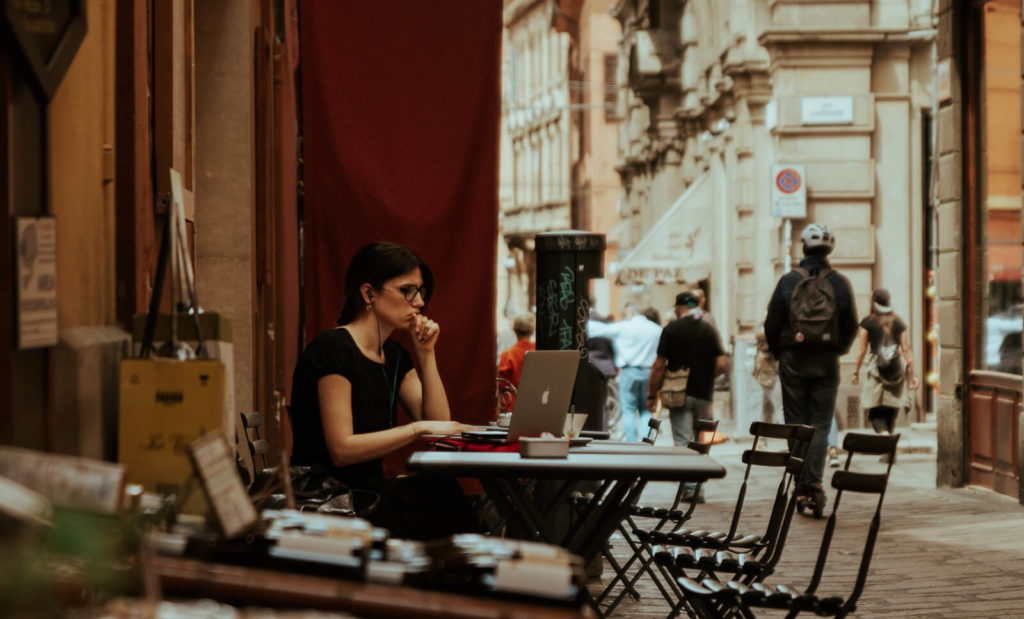 Bologna is a mid-sized city that is famed for historical architecture and cuisine, especially Bolognese sauce and sausage. It also has two high 12th century towers and Europe's oldest university. This perhaps accounts for the lively and progressive atmosphere that may be appealing to international visitors. Bologna has six coworking spaces, including Spazio di Lavoro and Voxel. Great places to work from are Caffé Terzi or Fram, or you may choose to work from libraries like Biblioteca Renzo Renzi or Salaborsa. Bologna is not so well known to foreign visitors, but it is prized by Italians as a beautiful northern city.
Genoa
A port city in the northwest of the country, Genoa is in Liguria, the region famed for picturesque, brightly-colored villages in the Cinque Terre area. As well as being a main economic center, Genoa has a rich cultural heritage and a unique cuisine based on fish and seafood. The digital nomad scene is not very well developed, but for those who like to be by the sea and beautiful national parks, Genoa is a good option. Nomads can work from Talent Garden, Porto Antico, or Cowo, or try out Caffé Degli Specchi.
Rimini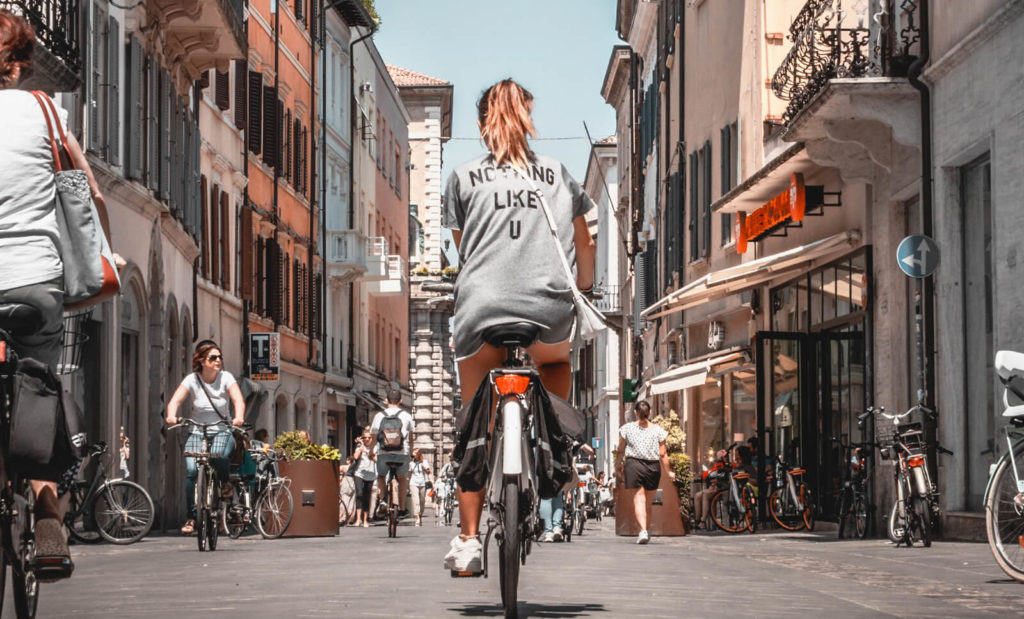 The country's largest beach resort, an important Roman and Renaissance settlement, and the birthplace of Federico Fellini, Rimini has a high number of visitors. It has long-established traditions in music, theatre, and the arts, as well as impressive examples of ancient and medieval architecture. As a town that caters to the tourist, Rimini can serve as an enjoyable temporary abode for the digital nomad. However, the town is more popular for domestic tourism so you may need to brush up on your Italian language skills. Coworking spaces include Master and Place SLR, while Innovation Square is a business community and accelerator.
Florence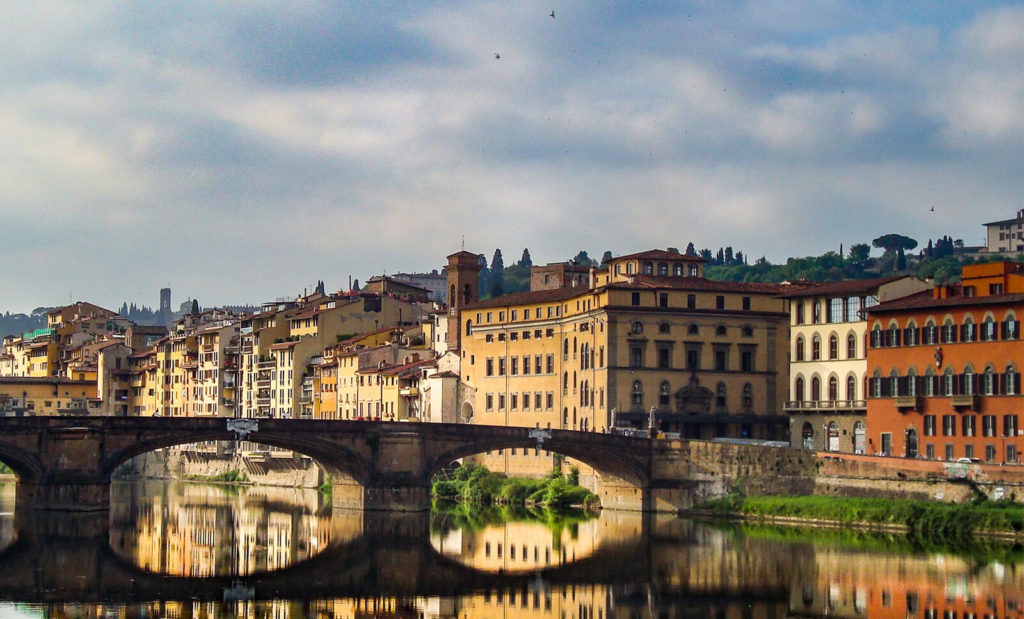 This Tuscan city was one of Europe's most important medieval centers for trade, finance, and the arts. Today, Florence is popular for its history, architecture, and cultural heritage, and visitors can take in the numerous museums and art galleries, visit gardens and spectacular sights, and enjoy the inimitable Florentine atmosphere. There are also weekend trips to take into the beautiful surrounding countryside of Tuscany. Florence has a strong selection of coworking spaces, including Impact Hub, Smart Hub, and Multiverso. There are also great cafés to work from, such as La Ménagere or Ditta Artigianale. Good spots for evening drinks and music are Le Murate and Moyo.
Rome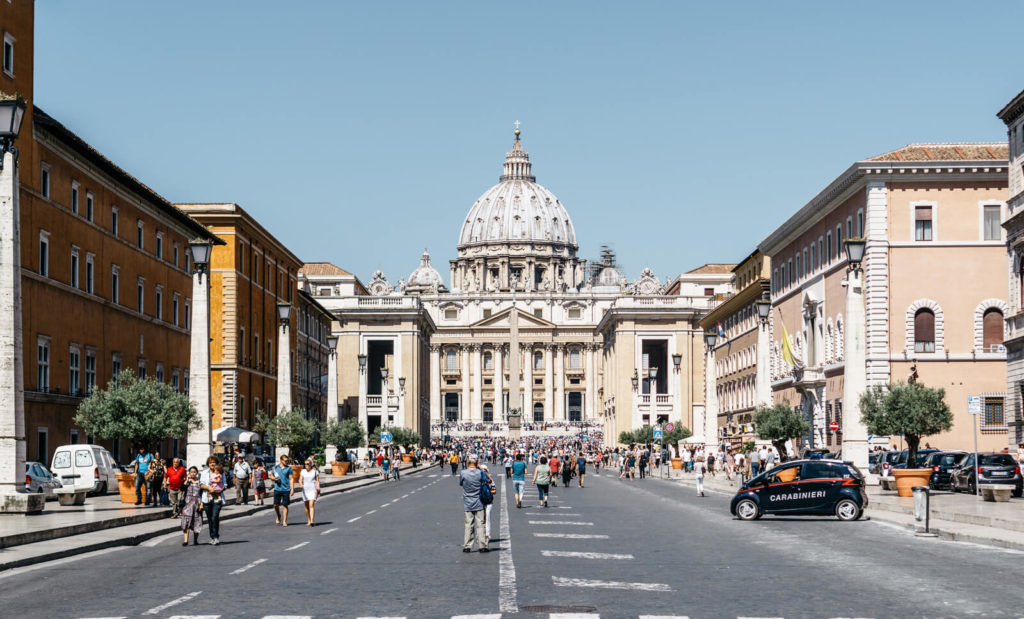 The capital of Italy, Rome is an ancient city that bears the traces of changing civilizations through different architectural styles and remains. It is famed for the Colosseum, the Roman Forum, Roman baths, and the Vatican. The city is the largest in the country and the most important center for politics, business, culture, and services. There is a wide selection of coworking spaces, business centers, and accelerators that offer much more than just a place to work from. These include Business Center Roma, Ala/34, Urban Places, and Startup Grind. Some great cafés to work from are Bar Del Fico and Babylon Cafe. As a larger city, Rome is not the most affordable location, but a little extra may be worth it for the valuable networking and business opportunities.
Naples
The third-largest city that was founded by the Greeks in the ninth century B.C, Naples is thought to be the home of the pizza, as well as spaghetti, gelato, limoncello, and various wines. There are many historical sites and beautiful beaches in the Naples area, such as Pompeii and the Amalfi Coast. The city has various coworking spaces, such as Lavoratorio, Re.work, and 137A, as well as entrepreneur networks. A suitable café to work from could be the Caffè Letterario Intra Moenia.
Bari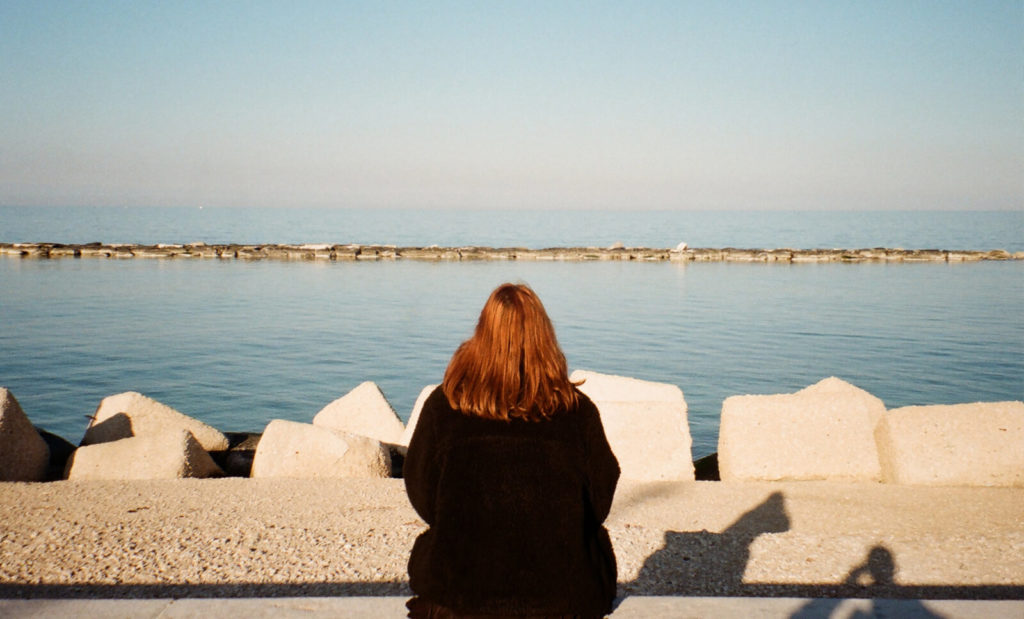 Bari is a small city in the south of Italy, and as such, the cost of living is more affordable for the digital nomad. It is a port on the Adriatic coast in the Apulia Region, which produces white wine and olive oil. The town has an old medieval center, sandy beaches and coves, and a rugged, rocky coast. It is possible to take ferries from the port to Croatia, Albania, and Greece. Life may be slightly slow in this corner of the peninsular, but the slow, country lifestyle can be appealing for the footloose freelancer. There are not many coworking spaces, but there is an Impact Hub and FeelGood Coworking.
Palermo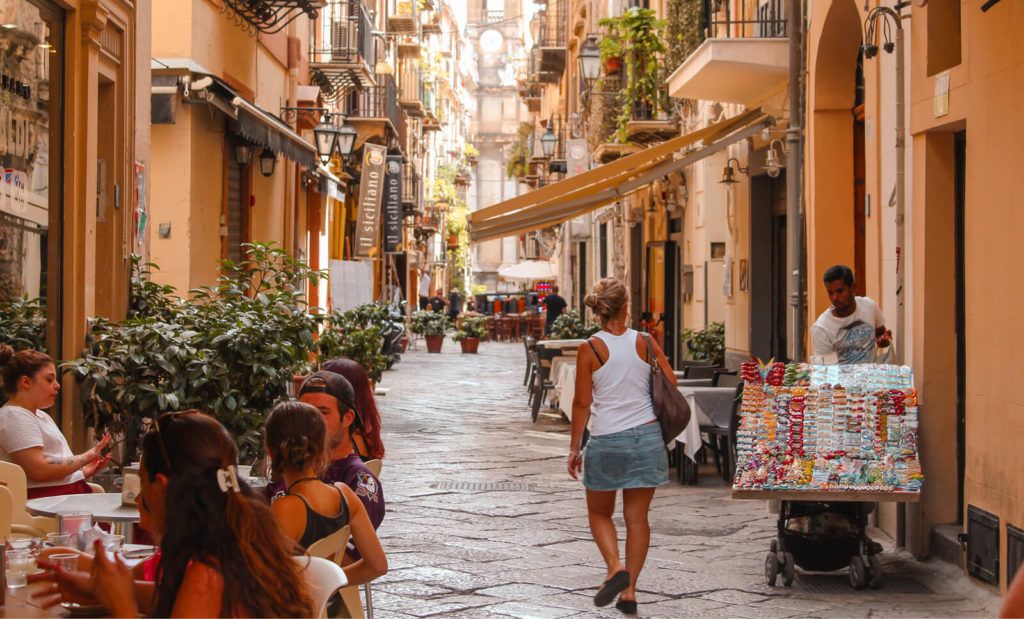 It's easy to understand the draw of Sicily. This large Mediterannean island and region of Italy have a distinct culture and cuisine, idyllic coasts, picturesque mountain villages, and even an active volcano to climb. Palermo has fast internet speeds and a cost of living that is relatively low. It has a handful of coworking spaces to choose from, such as Barbaros, Magneti, PMO Coworking, and Studios Coworking. There is a small but promising community of entrepreneurs, as well as cafés and restaurants to work while enjoying strong coffee, local wines, and those famous Sicilian desserts.
With a relaxed yet sophisticated culture, breathtaking scenery, and an unmistakable passion for life, it is not surprising that Italy tops the lists for many digital nomads. But the whole country is also packed with incredible destinations so there is always much more to see and experience. All parts of Italy have their own beauty and elegance, so wherever we find ourselves we can sit back and enjoy la dolce vita.
---
Where to next? Find flexible month-to-month rentals across the globe on Anyplace.
digital nomad destinations
digital nomad lifestyle
digital nomad tips
italy