The Ultimate Guide for Digital Nomads and Expats in Sri Lanka
Sri Lanka is a tiny island with a big reputation and a lot to offer. With tropical beaches, great year-round surf, and the perfect balance of jaw-dropping nature and awe-inspiring culture, Sri Lanka is a one-of-a-kind destination that lives up to the hype.
For digital nomads on the search for paradise, Sri Lanka's got better beaches than Bali, is not as crowded with tourists as Thailand, and has some of the fastest and most reliable internet connections you are likely to find in Asia.
Expect to find the usual milieu of Youtube influencers, Instagram models, and internet entrepreneurs that you would in other popular destinations, but it is Sri Lanka's natural beauty that you'll find hard to take your eyes off. Along the coast, white ribbons of sand fringe turquoise ocean and coral reef, beyond which live large pods of whales and dolphins. Inland, tea plantations gleam neon green in the sunlight. In the Central and Northern plains, known as the Cultural Triangle, elephants create "elephant corridors" through the jungle and red clay roads. And in the rainforest, leopards lurk and tropical birds sing.
What to Expect as a Digital Nomad in Sri Lanka?
Sri Lanka is a great place for digital nomads, whether you prefer city life, are looking for scenic remote adventures, or you just want to kick back close enough to the beach that you can hear the waves as you work.
Sri Lanka is particularly popular with surfers, and if you're on a 9-5 routine in the States, you could make the most of the daylight hours and begin your working day in the afternoon. Many people make use of this to catch waves in the morning, spend plenty of time at the beach, sleep during the hotter hours of the day, and then work through the evening.
Sri Lanka's digital nomad scene is fairly new, but growing fast and it tends to attract the younger crowd – nomads in their mid-20s with flexible lifestyles. The internet is fast, but infrastructure – depending on where you are – can sometimes be quite basic. In Colombo and the South Coast, however, there are a growing number of cafes and coworking spaces that are well-adapted to suit the needs of remote workers.

Geography of Sri Lanka
Sri Lanka is small but diverse in climate and topography. Straddling the South and West Coast, you have the country's commercial capital, Colombo, a very liveable Asian city with plenty of green spaces, some great shops and nightlife, and a big expat scene. Along the South Coast, there are a number of small beach towns that are popular for surfing and diving.
In the hinterlands of the country are most of Sri Lanka's tea plantations, where you'll find cooler climates and plenty of space for walking and hiking. In the Central-North is the arid dry-zone of Sri Lanka, scattered with ancient ruins and patrolled by elephants. On the East coast, the beaches are wider, whiter, and more isolated, with less tourists making it this far.
And finally, in the North, you step back in time to a different world, slightly estranged from the rest of the country due to years of being off-limits during the civil war.
Climate in Sri Lanka
Sri Lanka is mostly tropical year-round and is tempered by two rainy seasons, which hit different parts of the island at different times of the year. This means there is always an "in-season" beach to escape to.
Temperature-wise, rain or sun, usually sits around 30 degrees celsius at all times. In the hill country areas, however, the climate tends to be a bit more muggy and cool, with temperatures in the mid-20s during the day and dropping into the mid-teens at night.
Transportation in Sri Lanka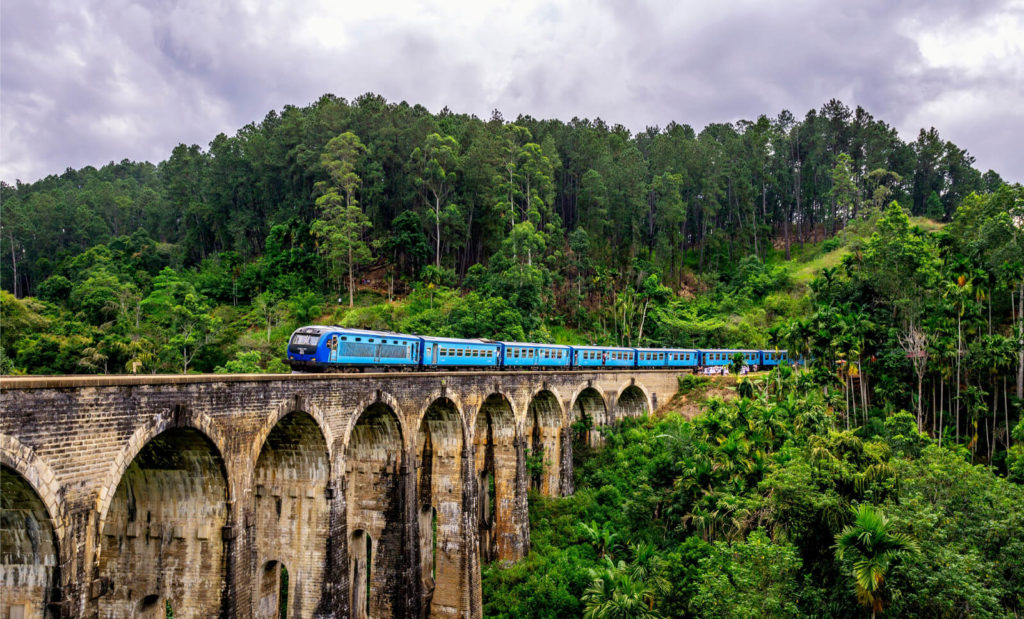 The infrastructure in the south of Sri Lanka has been rapidly developing, but is still in its infancy in other areas, meaning potholed roads and limited access by train when you divert from the usual tourist path. This makes for some real variation in travel styles.
If you're like many digital nomads, you only travel within Colombo and the South Coast, you'll find that traveling by AC bus or coach is a convenient way to get around quickly, and the newly-built highway speeds things up greatly. The trains, though a little more scenic, are much slower and are generally quite run-down. The only time I would recommend traveling by train is when visiting the hill country, where winding mountain roads tend to induce sickness when traveling by car or bus.
Food and Drink in Sri Lanka
Sri Lankan food is monstrously underrated – even by its own people, who often assume that tourists won't want to eat it. For this reason, Sri Lanka sometimes gets a bad rap from tourists who can't find anything to eat except badly made hamburgers and pizzas in the very touristy areas.
The real Sri Lankan food, however, is a delicious multi-dish affair, with tiny dishes of curry that could cover a whole table, usually served with a mountain of rice. Sri Lanka is a verdant country, with a wide range of tropical fruit and veg, that each has its own individual curry. Look out for favorites such as cashew nut curry, coconut milk jackfruit curry, beetroot curry, and wild leaf mallung. Being an island, there is also plentiful fresh fish – black pepper crab, and jumbo prawns are specialties that are worth keeping an eye out for!
For vegans or vegetarians, there are lots of healthy brunch spots along the south serving up a great mix of international dishes for all diets. Additionally, if you skip the meat, Sri Lankan food is almost entirely vegan, using virtually no dairy or animal products in its cooking.
Safety For Women in Sri Lanka
Sri Lanka is generally a very warm and welcoming country, with a great sense of community. However, incidents of sexual harassment are somewhat prevalent and this is something to be aware of if you are traveling solo as a female. The best advice on how to stay safe would be the usual – stick to well-populated places, don't walk alone at night, don't take unregulated taxis or tuk tuks, and trust your intuition.
If a situation doesn't feel right, get out of it immediately. It is good to be aware that in local custom, women do not usually have their knees or shoulders on show, nor do they chat with unknown men and if you do these things, it could sometimes be misconstrued. You will encounter so many incredible local people in Sri Lanka, but remember when talking with men that you are already stepping out of the ordinary for the expectation of women and should therefore be a little cautious in these encounters. It is also good to note that for every negative incident, there are far more positive incidents! Just like everywhere in the world, most men are just kind and decent individuals.
Internet Connection in Sri Lanka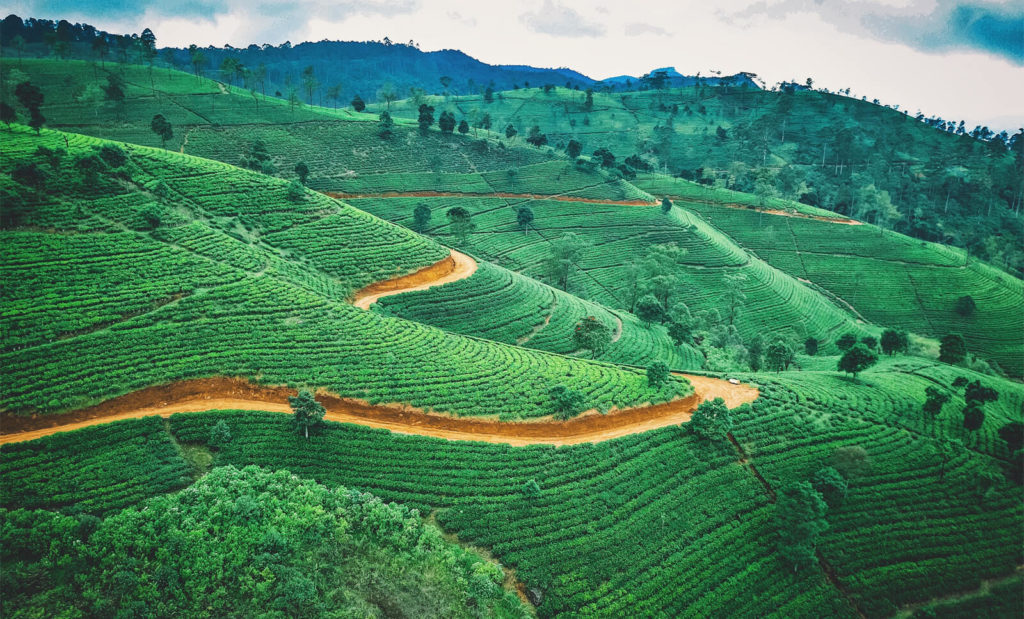 When you arrive at Bandaranaike International Airport, I would advise that the first thing you do is pick up a sim card from one of the local providers, all of whom have little booths in the departures lounge. Mobitel and Dialog are personal favorites, as I feel like these have the best island-wide coverage and can be accessed from even the most remote areas of the country. Both are inexpensive and offer various data packages that you can discuss with them when you buy them. You can easily top up these packages online using international credit cards, or even buy top-up cards from local kades (convenience stores).
If you don't want to buy a sim card for whatever reason, most guesthouses and coffee shops have reliable wifi and you will not struggle to get connected to the internet unless you are going really remote!

Cost of Living in Sri Lanka
Sri Lanka isn't the cheapest destination in Asia, and costs can quickly add up. Accommodation, in particular, is more costly in Sri Lanka than in neighboring countries such as Thailand and India. That being said, outside of accommodation, you'll find extra expenses incredibly low. Internet could be as little as a few dollars a month, food – if you eat local – could be a few dollars a day.
A meal in a tourist restaurant will set you back by 5-10 dollars, but local rice and curry can be bought for just 50 cents. Transportation is also very reasonable. A 2-hour journey by bus or train is likely to cost less than a dollar. A local beer will cost 2-3 dollars. Haggling is part of Sri Lankan culture and prices are usually flexible.
Language in Sri Lanka
The official languages in Sri Lanka are Sinhala and Tamil. English is also widely spoken and understood and you will have no problem communicating with locals. Speaking a few local words, however, is always appreciated and is usually met with a mixture of delight and surprise.
In sinhala "istuthi" is thank you, and "kohomada" means 'how are you'? In Tamil, you can thank someone by saying "nanri"
The Best Areas For Digital Nomads in Sri Lanka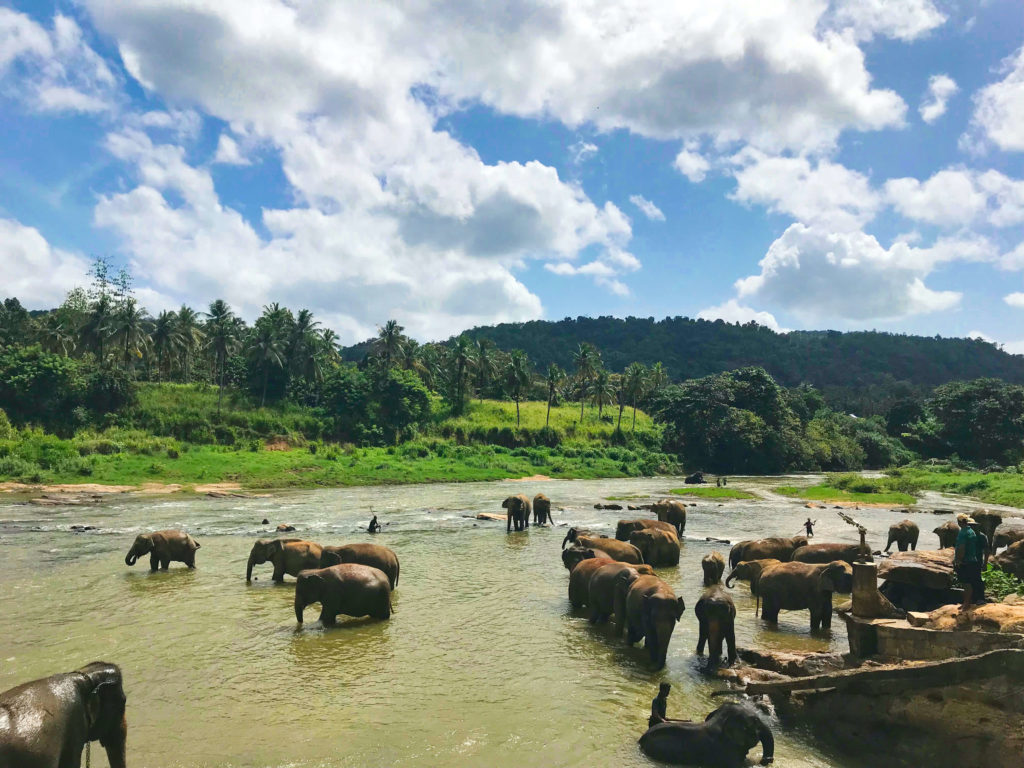 As you can see, there are a lot of reasons why digital nomads flock to Sri Lanka. These are the top cities that attract remote workers from around the world.
Colombo
If you prefer city life to beach life, Colombo is a fantastic place to base yourself. A well-planned and moderately sized Asian city, Colombo is small enough to walk across and has plenty of green spaces, which tend to be filled with a mix of runners and personal training groups on weekends and in the evenings.
There's a vibrant expat scene in Colombo and an even more vibrant local scene. With a mixture of cultures based in the capital, the lingua franca tends to be English, and you'll have no problems communicating wherever you go in Colombo. There are some great cafes and coffee shops to work from, but there's also a growing range of coworking spaces popping up in the city.
Weligama
Once a little fishing village on the south coast, Weligama is fast becoming one of the major destinations in the south, with hundreds of cafes, hotels, and guesthouses catering to the mostly surfer crowd that tends to gather here.
It's a great place to base yourself as a digital nomad, as you'll meet plenty of other remote workers, and the beach and surf are just a stone's throw away.
Hiriketiya
Hiriketiya sprung out of nowhere to make a name for itself in the past few years, with a beautiful bay that rivals any other beach in Sri Lanka.
It's more remote than Weligama and with less on offer, but the number of restaurants and cafes in the area is rising and there's a strong hipster scene growing here.
Galle
If you like to mix beach time with culture and a hint of city life, then Galle is a great compromise. With beautiful surrounding beaches, and an incredible mix of shops and restaurants inside its historic fort area, the city of Galle has for a long time been the favorite place for many expats living on the island.
Ella
If you prefer mountains to beaches, then Ella is the perfect place for you. With a constant springtime climate and rolling hills veering off from every angle, Ella is a picturesque spot in Sri Lanka's hill country, with a mix of trendy bars and cafes that make great hangouts for digital nomads.
If you're interested in visiting Sri Lanka, feel free to ask fellow digital nomads about their experiences there in our community.
---
Where to next? Find flexible month-to-month rentals across the globe on Anyplace.
digital nomad destinations
digital nomad lifestyle
digital nomad planning
digital nomad tips