San Diego is a Digital Nomads Dream. Here's Why.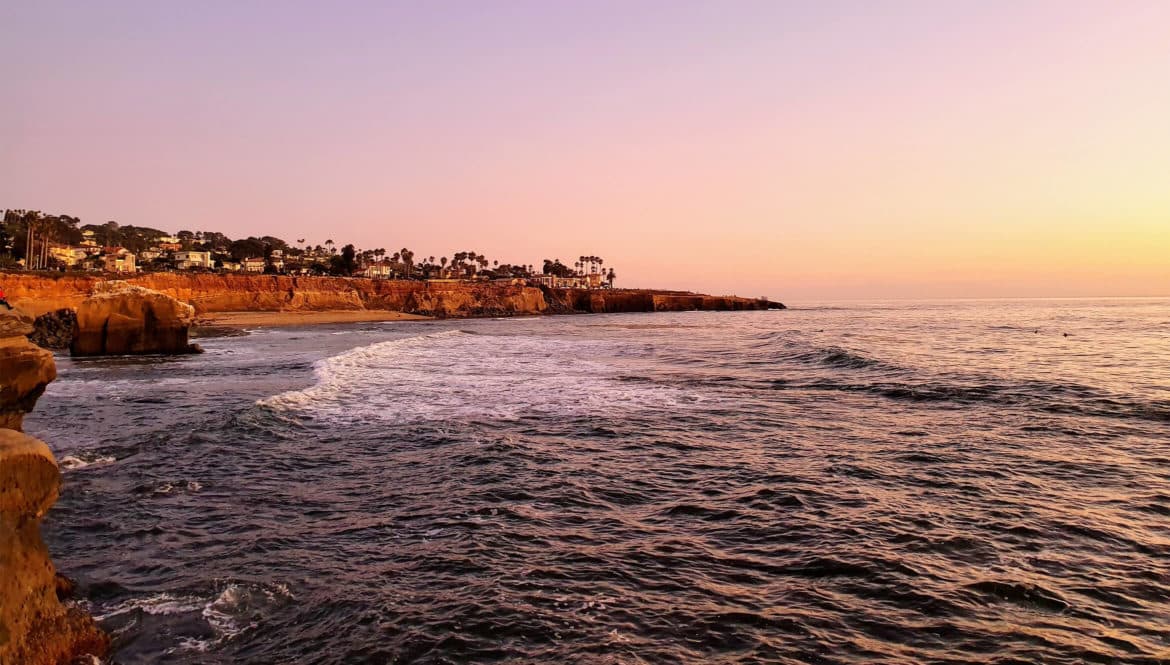 California is a dream full of winding roads along the coast with unbeatable beaches and mountains inland. And San Diego is no exception. Yet, compared to other hotspots in California, like Los Angeles or San Francisco, San Diego offers laid-back beach vibes, creating the ideal spot for surfers and beach bums alike.
When it comes to being a digital nomad in San Diego, this city doesn't fall short. If anything, you'll find a thriving nomad community – simply put, it's a fantastic place for a workation.
There is a bumping digital nomad scene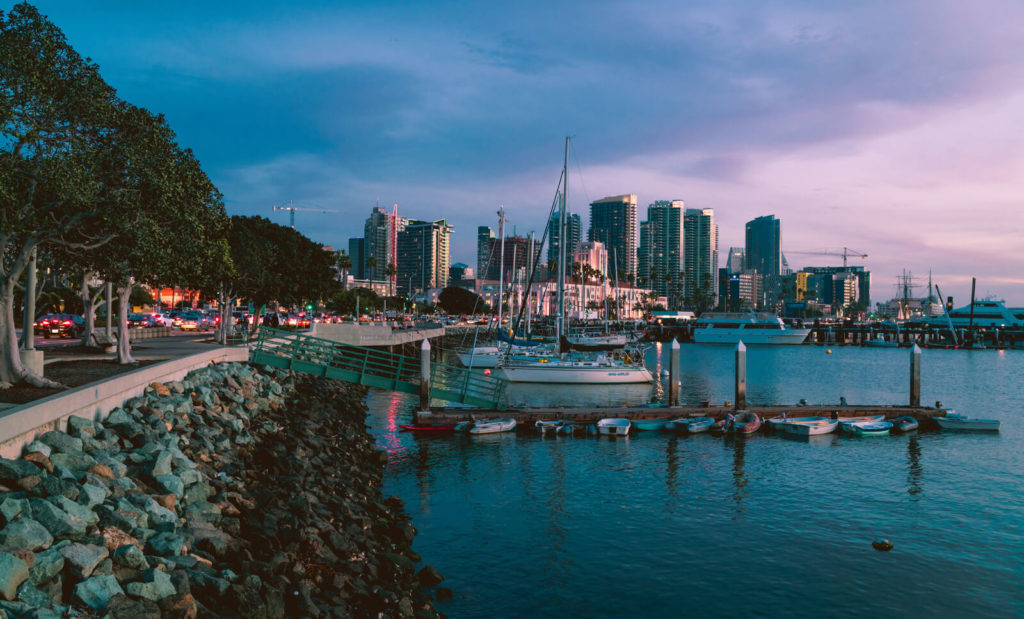 San Diego is jam-packed with coworking spaces and nomad meet-ups. Some of the most notable coworking spaces include NEST, Enrich Coworking, Downtown Works, and WeWork. Monthly memberships at most of these coworking spaces are reasonable with most falling between $140 and $400 per month. All of these coworking spaces, except WeWork, are also open 24 hours. This means that whether you're a morning or night owl, you've got plenty of options to choose from.
There are also a ton of networking opportunities in these spots, connecting you with the local expat and digital nomad scene. Downtown Works even has a happy hour where you can unwind and bond with others just like you!
You're a short bus-ride away from Tijuana, Mexico
Another cool tidbit about San Diego? It's situated ridiculously close to the Mexican border. This means easy and quick access to Tijuana. A bus ride from San Diego to Tijuana takes about 45 minutes, offering a day trip you can easily take to check out Mexico while you're there.
Tijuana is known for its resorts, racetracks, and bullfights, as well as tequila. You can also even fly out of Tijuana from San Diego since there is a terminal in the US for that airport. In other words, you can check out flights in multiple airports for flights. The San Diego International airport, specifically, offers direct flights to the UK, Canada, Germany, Mexico, and Switzerland, making it the busiest single-lane airport across the world.
There are plenty of cozy coffee shops to work from.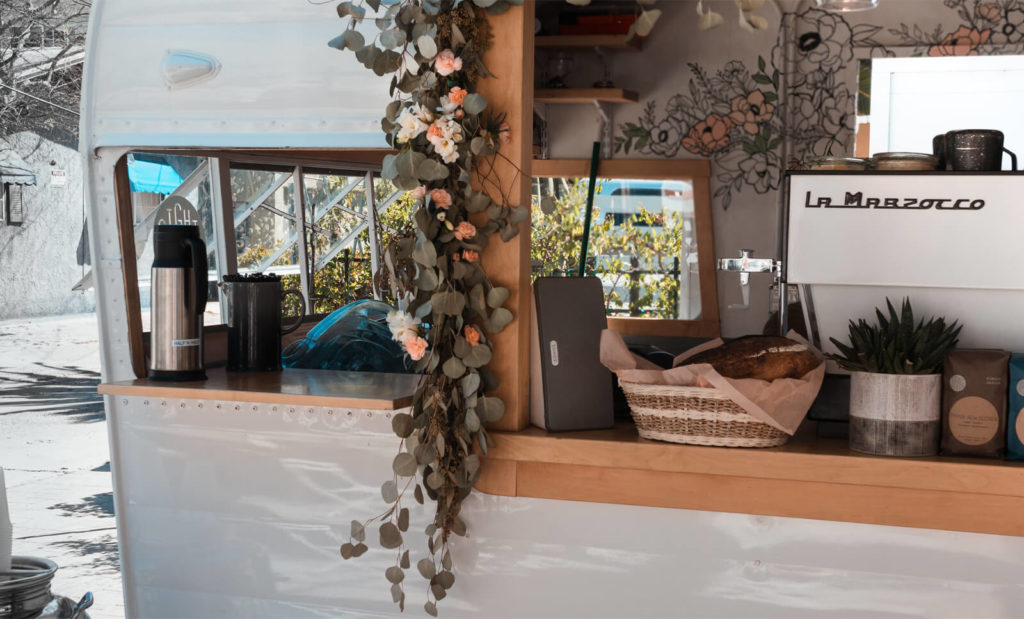 San Diego has endless cafes to choose from. The key is getting there early to grab a spot (yes, it's busy!). What are some note-worthy cafes you should definitely check out?
There's Lestat's Coffee House (open 24 hours), Jennings House Coffee, Caffe Calabria, Crushed, and more. All you need to do is pull up Google Maps and type in 'coffee shop' and you're bound to find one close-by. Along with coffee and a place to work, you will also have the luxury of likely connecting with other nomads or laptop workers.
Love acro-yoga? There's a great community for that!
Acro-yoga involves acrobatic yoga poses and flows. If you're into that sort of thing (which a ton of digital nomads, like myself, are!), you'll find an incredibly vast community in the green spaces in San Diego. Not sure where to go? Facebook groups and other online directories will tell you exactly where the hot spots for meet-ups are and how you can join in the fun (even newbies are welcome!).
You can easily immerse yourself in nature during your downtime.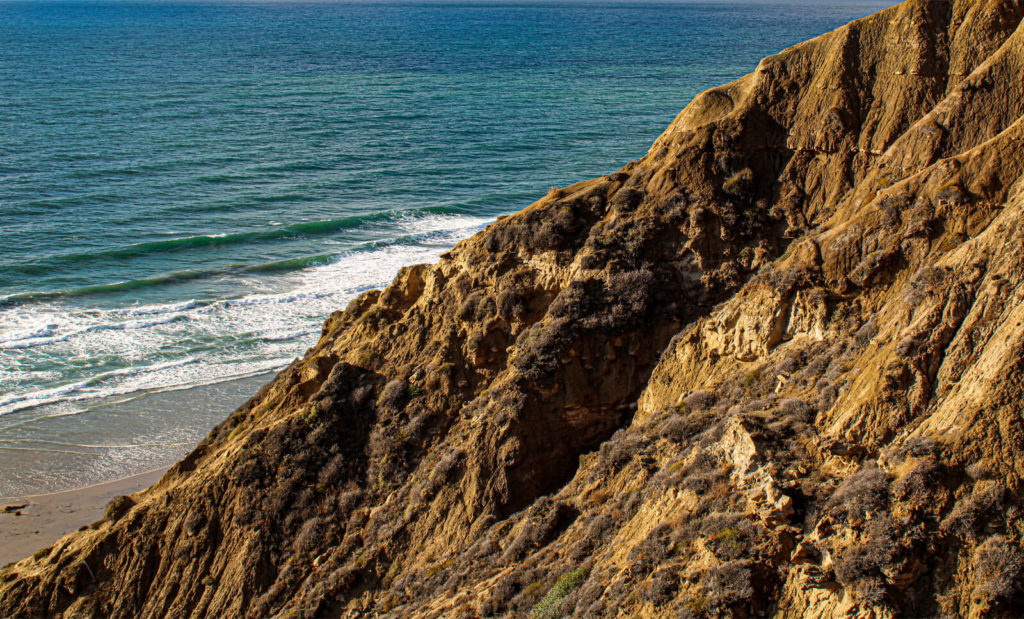 San Diego is known for its views and natural spots. While it is a huge and thriving city, you still get plenty of nature. Torrey Pines State Nature Reserve offers up spectacular ocean views and the coolest sand-wind formations. If you get a chance, head to La Jolla in San Diego for even more.
At Luscombs Point, you'll find an Instagram-worthy cavern that rumor has it was where rum used to be smuggled up from Mexico. Potato Chip Rock also provides a three-hour uphill climb to one heck of a view! And the list goes on… There's also Annie's Canyon Trail, Cedar Creek Falls, Anza-Borrego Desert State Park, and more.
It's clean!
If you've traveled quite a bit, you'll probably consider this a huge bonus. Most big cities aren't exactly clean. Yet, San Diego has wide and clear sidewalks with almost little garbage in sight. With palm trees sprinkled throughout the city, it's the best mix between nature and skyscrapers.
E-Scooters make it easy to get around.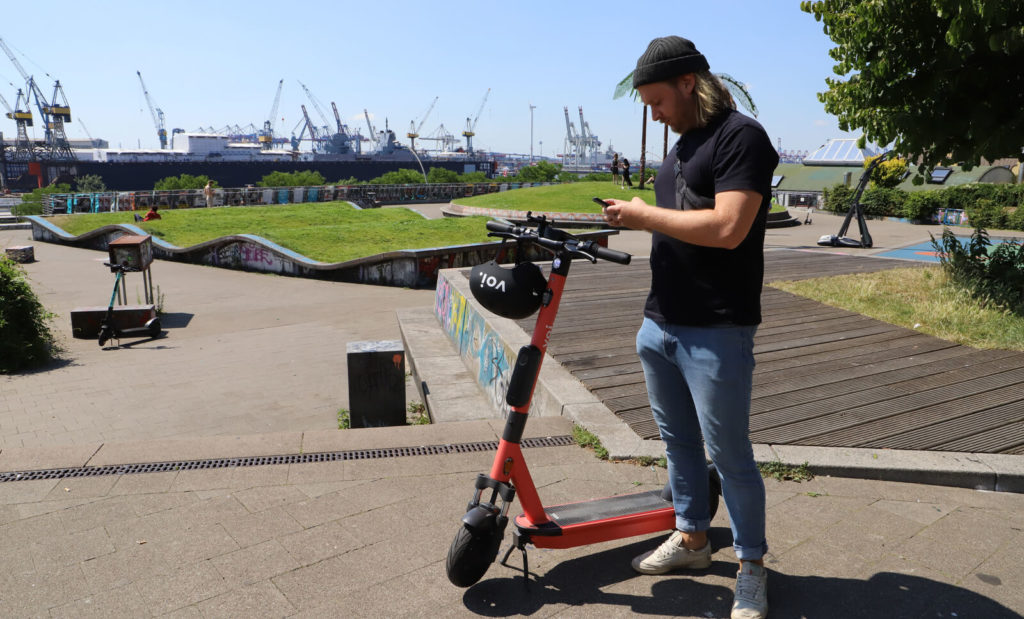 Bird Scooters are basically the easiest way to commute around town, especially if you don't need to go necessarily too far. Download this app as soon as you arrive and I guarantee you'll use it. Plus, they are a blast-and-a-half to ride. When all else fails, there is also Uber.
You get to check out sea lions up-close and personal!
Get this: San Diego is known for sea lions. Most people don't know this until they get there and see these giant sea animals basking along the beaches (especially in La Jolla). I actually didn't realize it myself, until we saw a huge crowd of tourists making a huge fuss down on the beach, which I, inevitably, had to go check out!
If you're lucky, you'll see a sea lion in the water. La Jolla is the best place to see them. There are also a ton of great restaurants in La Jolla, so you can make a whole afternoon or day of it.
Dive into the restaurant and bar scene!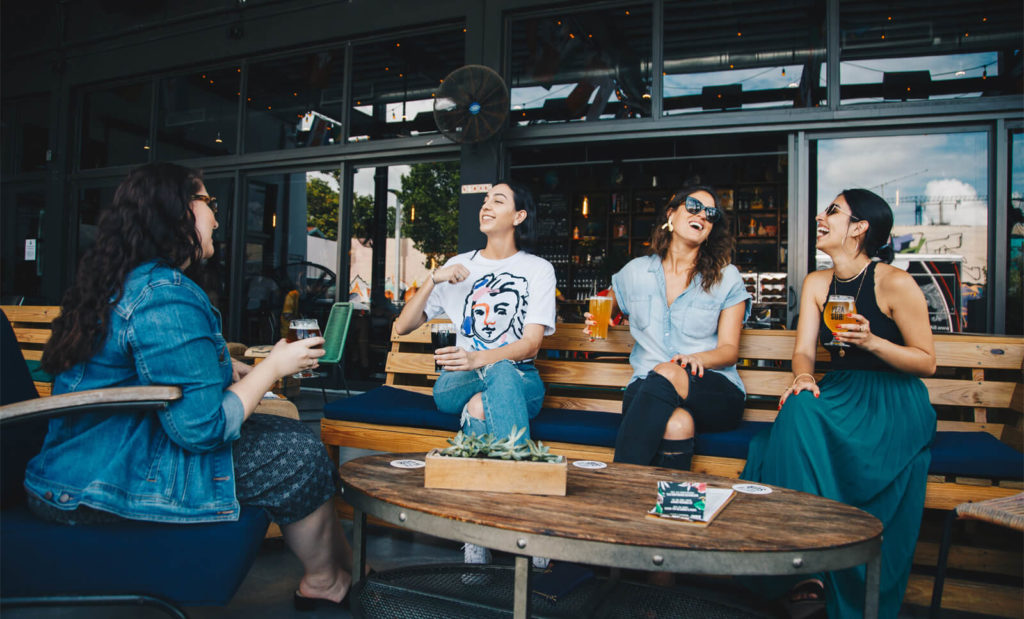 There are so many excellent restaurants and bars to choose from in San Diego. If you love the nightlife, this place doesn't disappoint. From Mexican food to Italian and more, you have all kinds of options for whatever mood you're in.
The one downside? San Diego can come across as a little bit pricey. Most people spend about $3,000 to $40,00 or more each month. If you're coming fresh from Asia or South America, it can feel a little bit like you're breaking the bank. Word to the wise: watch your budgets here!
San Diego is filled with what many people seek out when they live the digital nomad life. You've got nature galore, beaches, city vibes, coffee shops, a great nomad community, and so much more. When you get the chance, you'll want to spend some time in this incredible city, even if it's just for a few weeks!
---
Where to next? Find flexible month-to-month rentals across the globe on Anyplace.

digital nomad destinations
digital nomad planning
digital nomad tips