What is a Digital Nomad and How Do You Become One?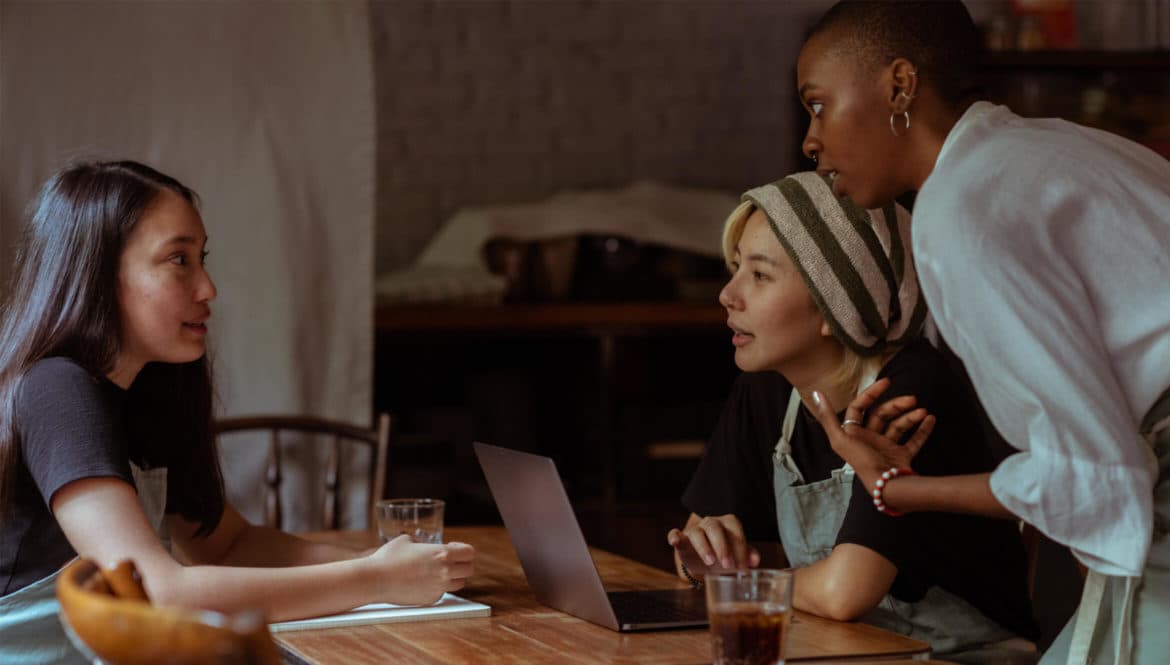 It was early 2007 when I left my home country, and I have been living and working as a digital nomad around the world since then. 
At first, I worked as an English teacher, before branching out into areas like writing, editing, examining, and voice acting. Thirteen years, I'm not looking back! As a digital nomad, the world is your oyster. There are an infinite number of places to visit and activities to enjoy, so I recommend starting as soon as possible. Here's why.
What is a Digital Nomad?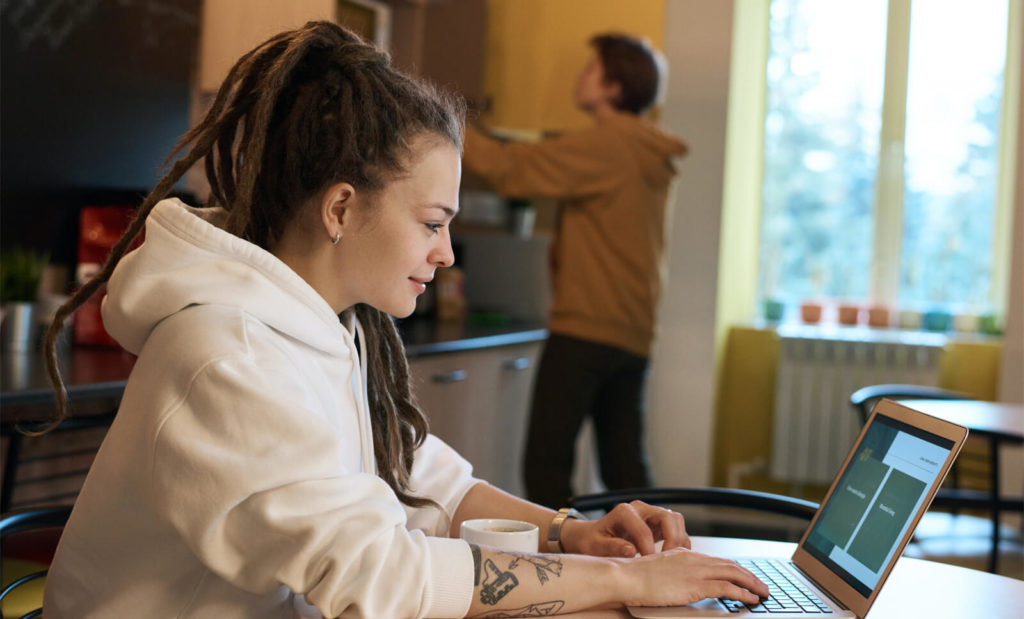 The term "digital nomad" is used to describe a new generation of young professionals in the digital age who work remotely while traveling the world. The phrase may have been coined in 1997 by Tsugio Makimoto and Dave Manners in a book with the same title. It has been more commonly used in recent years, with many people taking advantage of the wide range of conveniences that technology allows us.
Now that it is possible to stay connected on mobile devices in distant locations, employees, freelancers, and business owners have the option to work from their favorite place in the world.
Like the nomads of centuries past, digital nomads can move with the seasons, or whenever they feel like visiting a new place. Another term used is "slow traveler," and many people are using the lifestyle as a way to experience the world while staying financially sustainable. The more energetic and youthful digital nomads change location from month to month, while others may spend long periods to get to know a city or country.
Not everyone has the option to be footloose and independent in their working arrangements. But in a world that is increasingly technology-driven and with more employers offering flexible modes of work, the digital nomad life is becoming more widely available.
The Pros and Cons of Being a Digital Nomad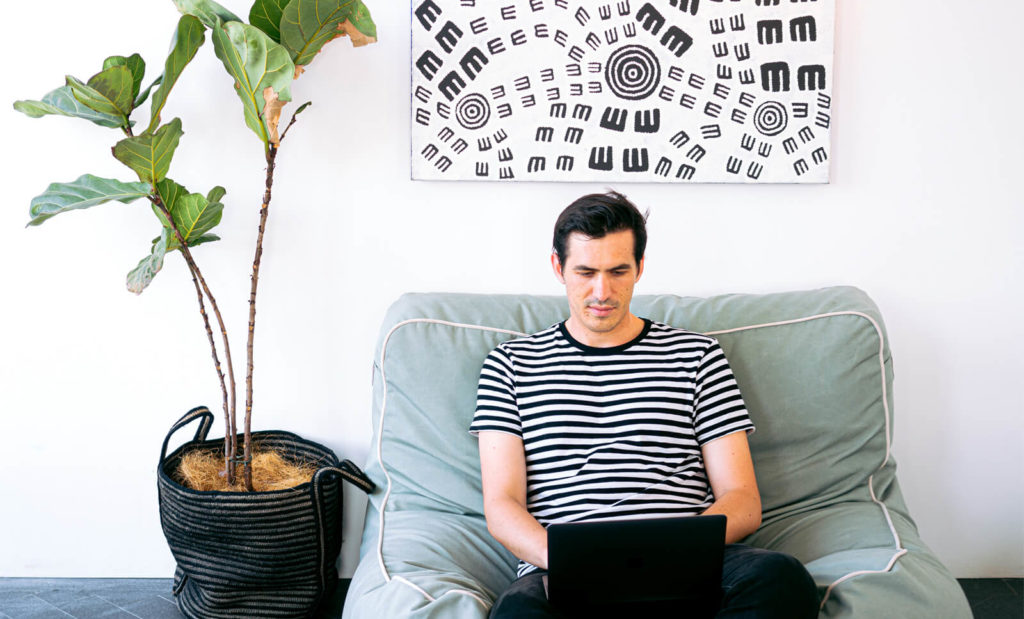 As with any other lifestyle and workstyle option, there are costs and benefits to balance out. Here are some of the main things to consider.
Pros of Being a Digital Nomad
Unlimited travel: You have unlimited opportunities to travel to all the parts of the world that you have always dreamed about. Although there may be practical limitations related to some locations, in theory you can visit anywhere and overcome any challenges.
Complete freedom: The freedom and flexibility mean that you don't need to make commitments or follow a particular agenda. You can make your plans as you travel and move to any place that seems like a good idea at the time.
Fulfillment: The experience of traveling to new places and trying out new things is hugely enjoyable and fulfilling. The greater variety will lead to happier lives and a rich source of inspiration, which is especially beneficial to people working in creative fields.
Explore hobbies: Digital nomads have the chance to select locations based on their favorite free-time activities. Those that enjoy scuba diving may choose to spend months in Thailand, while those that enjoy hiking can head to Patagonia.
Networking: In many locations, there are chances to network and attend events, which can increase professional opportunities. It is possible to find others in the same situation as you and there are communities of positive digital nomads working in various fields.
Continued learning: Living and working abroad is a unique learning experience for all people to discover different cultures, ways of living, and important global issues.
Cons of Being a Digital Nomad
Adjustment to freedom: When you're used to working in a more traditional, 9 to 5 structure, the independence of being a digital nomad can be difficult to adjust to. Without a formal structure, some people can struggle with time management and organizational skills. This takes discipline, which can be particularly challenging for certain people.
Isolation: Independence can be liberating, but it can also lead to feelings of isolation and loneliness. For this reason, it is important to develop networks and attend events where you can meet like-minded people.
Unfamiliar territory: Living and working in other countries is rewarding and enjoyable, but it is also beset by unfamiliar challenges. There could be issues with local laws, cultures, cuisine, or climate, to name a few potential difficulties. An allowance should be made for an adjustment period, as it is difficult to plan for the unknown.
How to Become a Digital Nomad in 6 Steps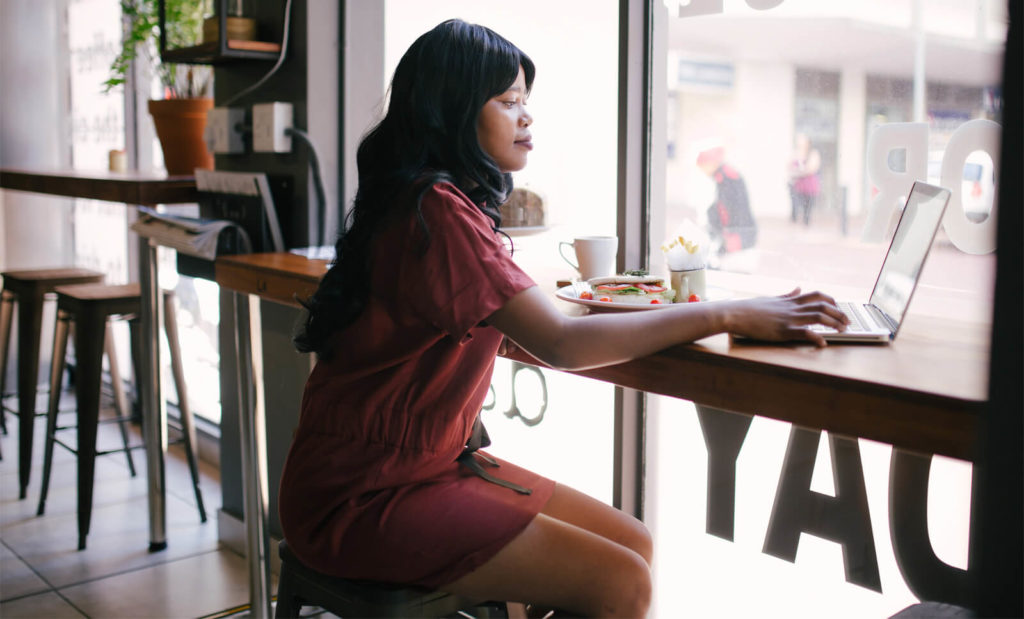 There is no single way into the world of remote working, but there are some important things to remember. Here is a suggested route to get you started.
Devise Your Work Plan
Choose your format of work, professional connections, and methods of income. Ensure you will be economically self-sufficient and gather all of the contacts you will need for help, such as technical assistance.
Put Together Lists of Social Contacts
Connect with people around the world to develop relationships and ask for useful information. Plan the free time and social activities you can engage in different locations.
Complete The Paperwork
If you are going it alone, it may be necessary to register as a business in your home country, for business and tax purposes. This will keep everything legitimate and avoid any potential legal complications.
Make Sure You're Covered
Accidents and theft can happen anywhere so it's always best to be prepared. Even if you don't choose to ensure your essential laptop and equipment, medical insurance is an absolute must.
Choose Your First Destination
It may be a good idea to choose somewhere more familiar to begin with so you can ease yourself into the lifestyle. The more distant and exotic locations can always wait for later.
Book Your Plane Ticket and Accommodation
Planning is important, but sometimes we need to jump in at the deep end. We learn through experience and by making mistakes, and not by procrastinating. If Mexico or Vietnam sounds like a good idea then stop putting it off and just go for it.
8 Popular Jobs for Digital Nomads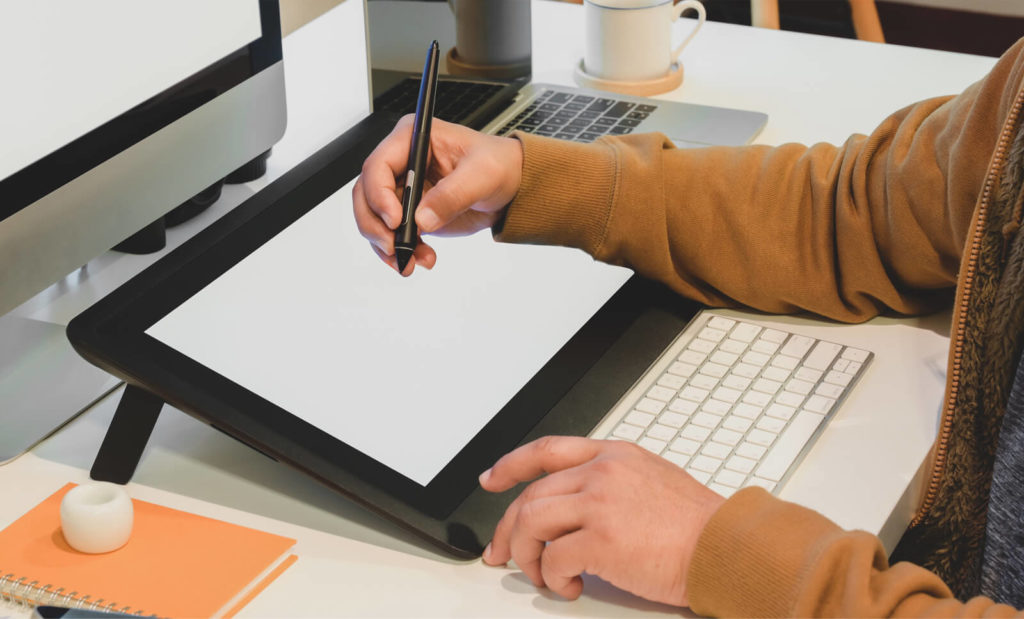 Work for digital nomads takes different forms. Some can remain in their current jobs if their employers or clients allow them to work from a distance. This option will give you a sense of job security and any work disruptions will be minimized.
But for others, a transformation is necessary, and a fresh start in a new country may provide a new perspective. We live in a time of lively entrepreneurship so it may be the time to take some initiative. Some possible career options may be in the following areas.
Web Development
Skills in programming and coding can all be learned online by finding materials and using websites like Stack Overflow. It is not necessarily easy and it takes the right mind, but with the ability, it is possible to get paid handsomely in a full-time position or freelance.
Digital Marketing
This is a growing industry that is always in need of extra talent. It involves the use of digital platforms to promote products and services, and as such, it can all be handled online.
Training and Education
There are many opportunities in online education, especially for yoga teachers and language teachers.
E-commerce
With more people shopping online and from mobile devices, there is much potential in e-commerce and drop shipping for those ready to take a risk.
Content Creation
Whether it is through text, photo, audio, or video, content comes in many forms and it is a powerful marketing tool. If you can find your niche and become an influencer, the payoff could be substantial.
Social Media Marketing
Social media is a big business, so managing and optimizing social media posts and activity has become a separate occupation.
Graphic Design
If you are talented in graphic art, design, or illustration, you may be able to start freelancing and develop your own business.
Video Editing
There are now more jobs posted for video editors, as video content is a more popular marketing method. Video and music editing means working with advanced software, but it is a very useful skill to have.
10 Pieces of Advice for Aspiring Digital Nomads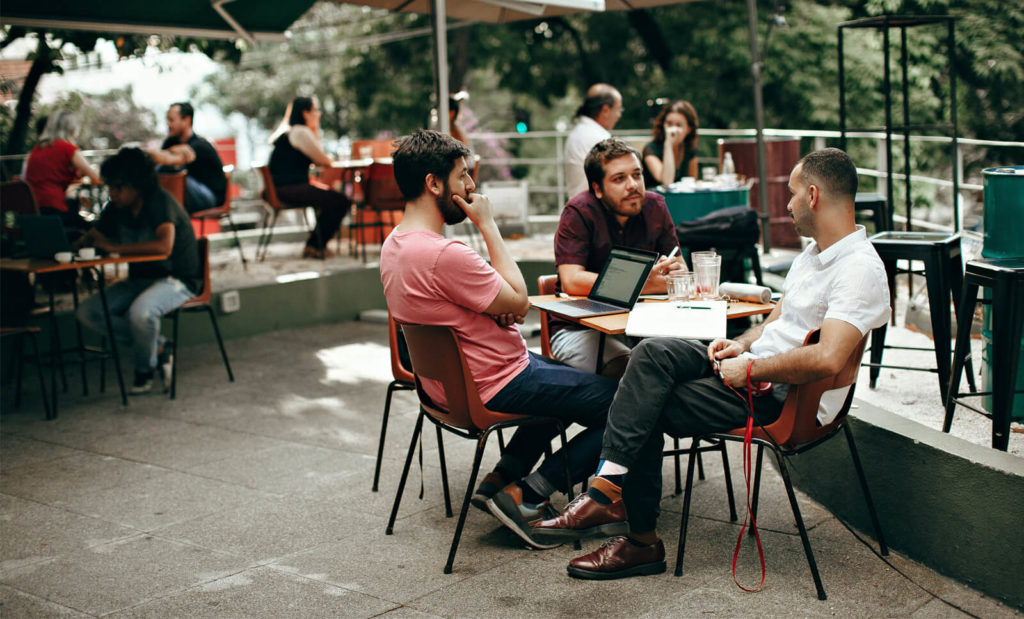 As a seasoned digital nomad, these are some important tips that I would have found useful years ago.
Always thoroughly research the places you will visit beforehand and try to prevent all the potential difficulties you can.
Use a reliable platform for browsing comfortable accommodation options like Anyplace. Here you can find various types of short-term accommodation in different locations around the world.
Make sure the climate is agreeable to you and you have packed the right clothes. For example, if you strongly dislike cold weather then it's best to avoid the Baltic states in winter.
Be as flexible as you can in the places you work from, and consider your work time as a fluid activity that can be carried out wherever you happen to be.
Check the local cuisine in the country or city you plan to visit. If you have any special dietary requirements then it is important to ensure you will have dining options.
Try to learn some of the local languages before you visit a country. Even if it is just a few words and phrases, speaking the local tongue can help in developing friendly relations with local people.
Remember to save all your files and data to a safe place on the cloud and also back everything up to a hard drive.
Familiarize yourself with the visa requirements of countries you are visiting. These vary widely and they change frequently, so it is important to stay updated.
Don't let yourself work too much. We all have times when we are under pressure, but remember to allow yourself some time off to rest and enjoy the important things.
Be open-minded. People around the world live their lives in very different ways, so it is important to be respectful and open to learn the ways of others.
10 Must-Have Resources for Digital Nomads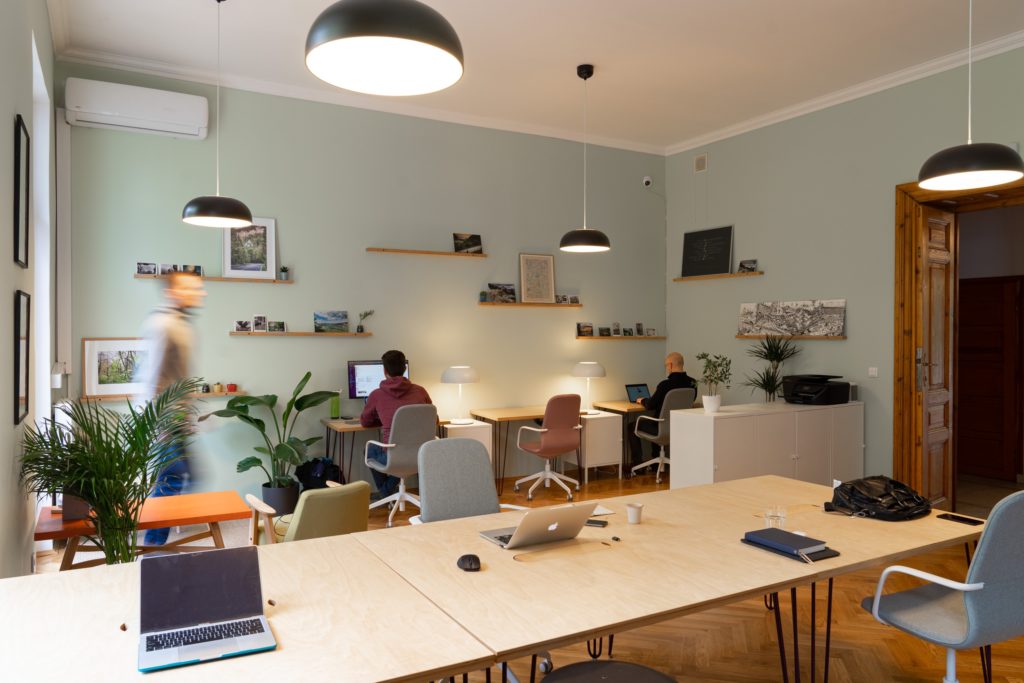 Some prominent online platforms can be extremely useful to every digital nomad jet-packing their way around the world. This can be for everyday needs, making plans, or life inspiration.
Networking
Facebook Groups: Most countries and cities have groups for expats and digital nomads where you can share information about local events and activities.
Meetup: A website dedicated to connecting people in various locations for professional and social events.
Coworking
Coworker: A useful resource that provides information on coworking spaces around the world.
Coworking.Coffee: A great way of finding coworking spaces and cafés with wifi around the world that are suitable for working.
Croissant: A membership that allows you to check out new coworking locations all around the world.
Traveling
Skyscanner: A traveling site for quickly comparing the prices of flights to anywhere in the world.
TransferWise: A popular way of sending and receiving payments wherever you happen to be in the world.
Numbeo: A good way of getting an idea of the average prices in different cities and regions around the world.
Lifestyle
The 4-Hour Workweek: A book from Tim Ferris that has been the inspiration for many a digital nomad. Ferris also hosts a popular podcast.
Vagabonding: A guide to adventures in slow travel, how to overcome the challenges, and make it sustainable.
There is no single way that will lead to success as a digital nomad.
We can always learn from others and then pass on the favor; be inspired and then inspire. As the world is more connected and devices become more advanced, the opportunities for digital nomads are increasing by the day. Just as there are no limits to internet activity and entrepreneurial creation, there are no boundaries to the adventures of global travel.
---
Where to next? Find flexible month-to-month rentals across the globe on Anyplace.
digital nomad lifestyle
digital nomad planning
digital nomad tips