Why the Czech Republic Draws in Digital Nomads From Around the World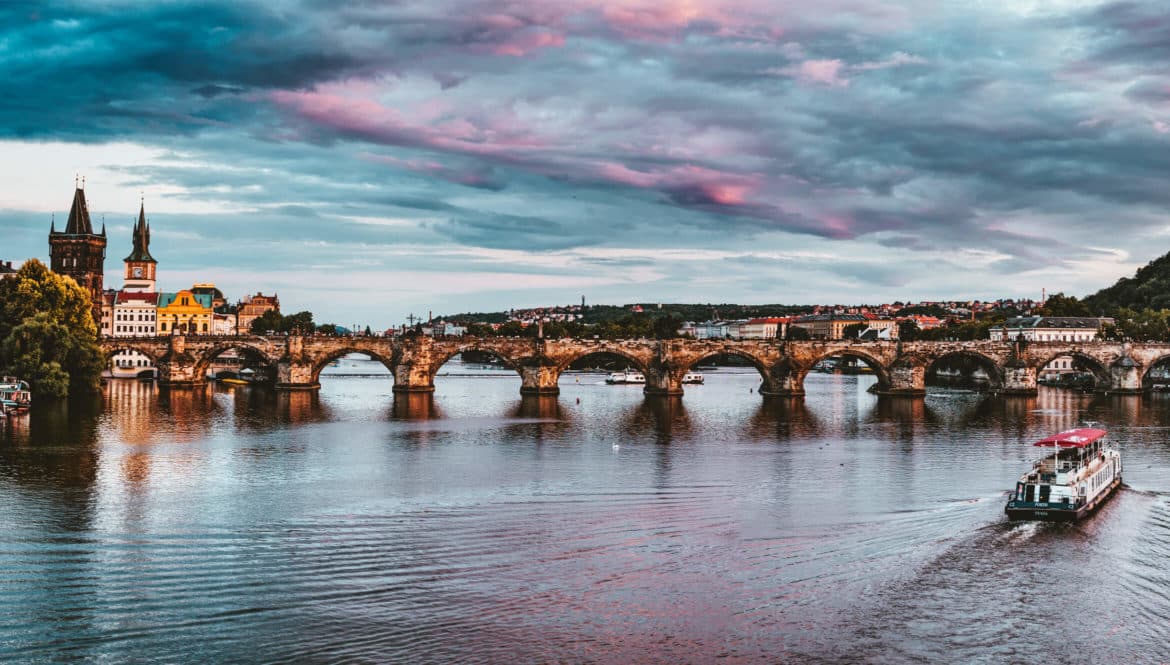 Traveling and working is a dream, right? The flexibility, the remoteness, the inspiration… it's endless. We all know the benefits of this fantastic lifestyle. But, like everything, there's a flip side: your basic needs have never been more highlighted, and unless you take care of yourself first, you might end up living one long nightmare. Unstable internet, always on the move, and lack of meaningful social contact can soon bring you tumbling back down to Earth!
I found this out the hard way while on a year-long solo adventure around Europe in 2018. Finding a place to stay and lay low for a while was key for me; suddenly my work, my mental health, and my sense of purpose was renewed. Suddenly, the remote-work lifestyle had its spark back!
Being a digital nomad works the best when you travel slowly; stay in one place long enough to learn the ways of the land, and make it work for you.
What Does the Czech Republic Have to Offer to Digital Nomads?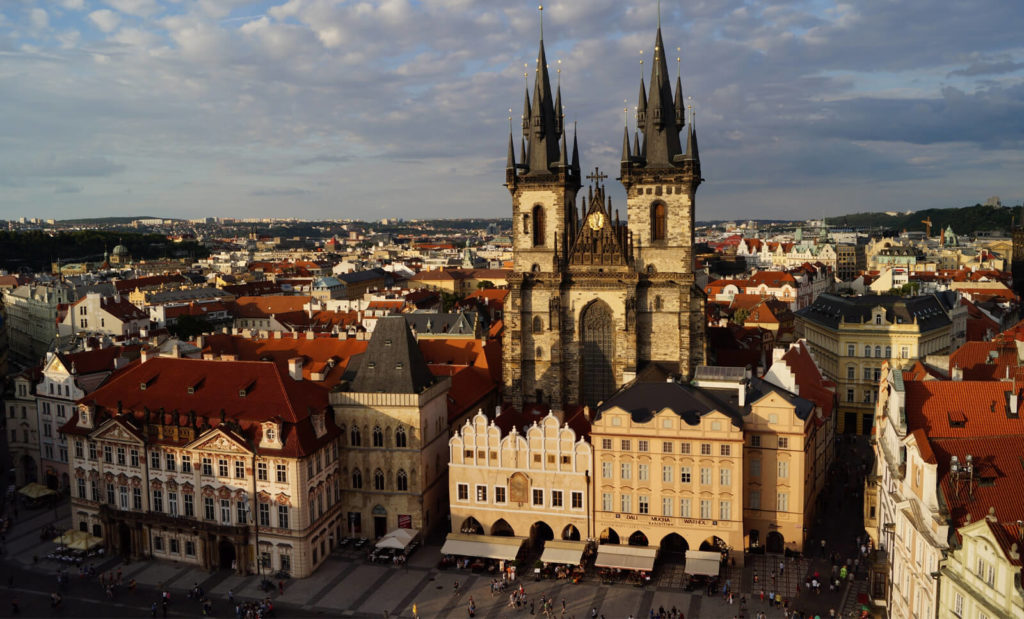 The place I chose to lay low was the Czech Republic. Bang in the center of Europe, Prague is a haven for expats, Erasmus students (a European exchange program), and tourists alike. The historical center is strikingly beautiful. Walking through the narrow cobbled streets from the Old Town Square to Charles Bridge, and setting your eyes on the castle on the hill is like walking through a fairytale.
Being a capital city, Prague has practically everything you could need: English-speaking locals, global chains, and familiar brands, as well as loads of places to stay and eat and drink. Even though modern-day Prague boasts that it's up with the rest of the world, it's easy to see past its development and find the original Czech Republic underneath, with its old-school coffee shops, story-telling architecture, and war-torn history.
The Czech Republic is also the most dog-friendly country I have ever been to; they are allowed everywhere! There's also an up-and-coming vegan movement so plenty of places to eat plant-based too.
Relatively Low Cost of Living
Being in the center of Europe gives the Czech Republic advantages from all sides. Bordering the West, it's in touch with the more developed countries of Europe, and strong in trade. Sharing borders with four countries makes it highly accessible; within a matter of hours you can be in Vienna, Krakow, Bratislava, or Munich. Finally, having belonged to the old Eastern Bloc makes it stunted slightly in growth and development, resulting in a low cost of living compared to other countries.
The currency is the Czech Crown (koruna) and the exchange rate with the euro is fairly stable: usually, 25 or 26 CZK is equivalent to 1 euro. Coffee is the same price as beer, and at €1,50 you can drink them all day! The lunch menu is between 99-120CZK (around €4) and food in the supermarket is even more affordable. In terms of how much of your income you'll spend on feeding yourself, the low percentage is pretty unbeatable.
Public Transport in the Czech Republic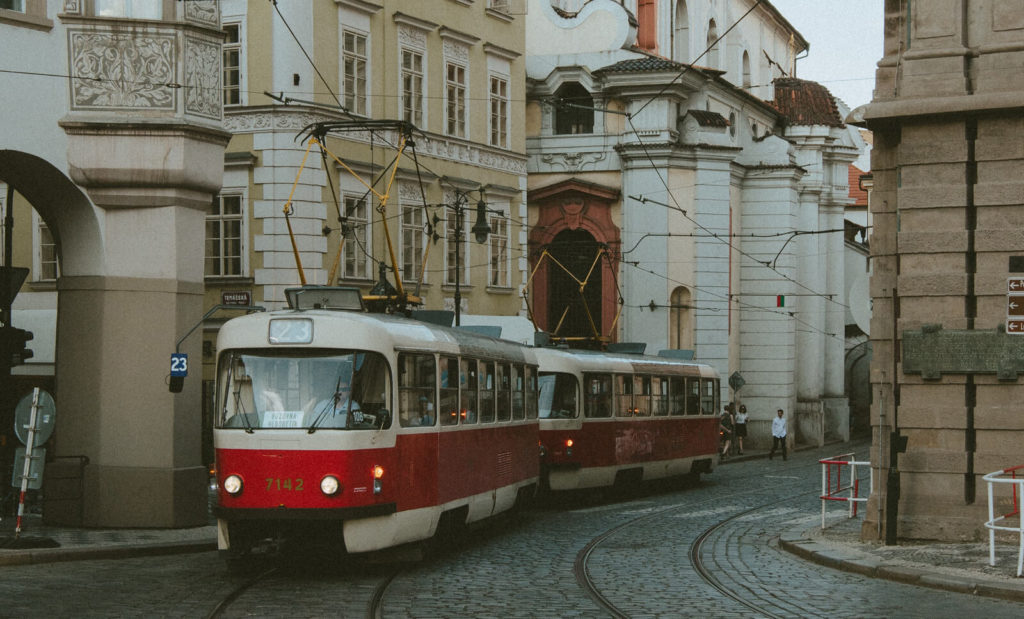 An important factor that should not be overlooked when choosing your next 'nomad' city is how easy it is to get around. In Prague, you can choose between modern trams, the underground metro (similar to the tube in London), trolleybuses, or regular buses to take you around the city. You can buy a 30/60/90 minute ticket for a single journey or invest in a 24 hour/monthly/yearly pass if you plan to stay. The monthly ticket is about €20, making your unlimited transport cost less than €1 a day. With this, you can explore the outskirts of the city, hang out in different neighborhoods, check out the local parks, and not be restricted in your movement.
Brno, the second-largest city (in which I currently reside) is more compact; a metro is not needed, but the trams, trolleybuses, and buses can take you anywhere in the city. You can confidently and reliably get around without a car and not miss out! Check out the Pubtran App to see what your connection from A to B is, country-wide.
Great Cafes and Restaurants in the Czech Republic
Have you ever tried gulaš? True, it's originally Hungarian, but Czech adopted its own style of the dish long ago and it's been a menu staple for decades.
A classic Czech restaurant chain is Potrefená Husa, originating in Prague and then expanding around the country. Here, you can order all the classic Czech dishes (think: variations of meat, gravy, cabbage, and bread dumplings) as well as modern staples like pasta and salads. Oh, and you can order beer by the liter since Czech is the nation of beer (how have I not mentioned that yet?).
A plant-based favorite is also Forkys, originating in Brno before spreading their 'respect for life' mentality around the country (with plans to expand in Europe, too!). The restaurant is 100% vegan, and their burgers are simply the best. It's where I take all our visiting guests when I want them to see how normal a plant-based restaurant can look like when the word 'vegan' isn't plastered up everywhere inside.
Many Coworking Spaces throughout the Czech Republic
The top co-working space in Czech is called Impact Hub. It's in Prague, Brno and beyond, and you can buy passes for a day, week, month or year. Their spaces are cleverly designed to be bright, inspiring, friendly, and yet sound-absorbent. It's easy to find like-minded people here who are probably digital nomads or expats, and boom, you have some quick friends (or at least people to catch a 'pivo' with).
The Digital Nomad Community in the Czech Republic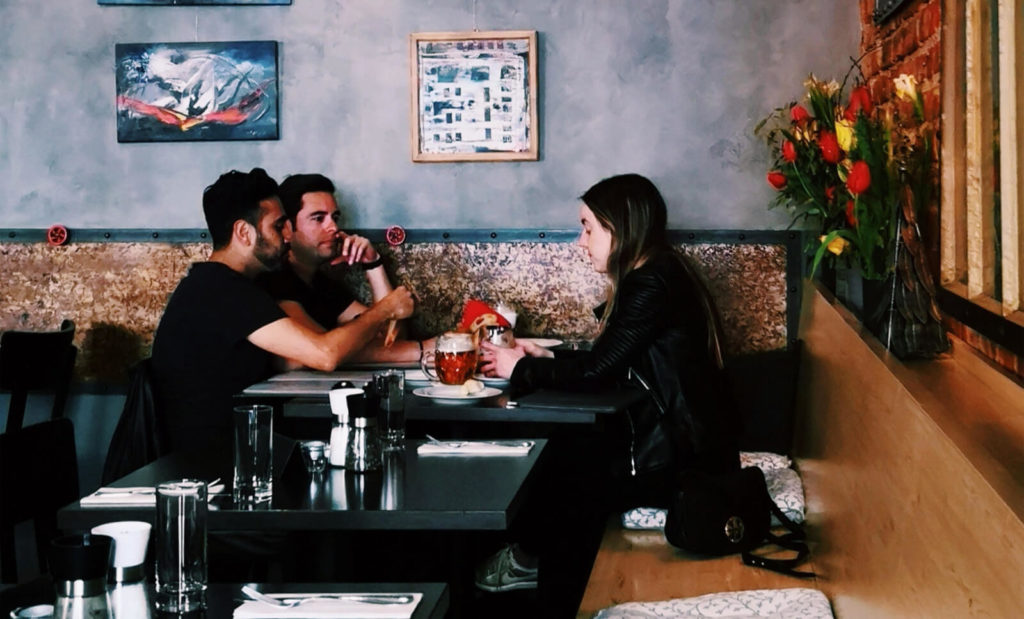 Like I said, Prague is full of expats, international students, and digital nomads. Finding yourself a community isn't hard, when there are loads of English-speaking meet-ups and events to join, plus co-working spaces dotted around! Plenty of Facebook groups offer you the chance to connect with like-minded people too.
What is doubly attractive about the Czech Republic is that it's very easy to work as a freelancer. Lots of small companies are moving away from the traditional employee contracts, and working with independent contractors that hold trade licenses. If you plan to stay awhile and do business with the locals, it's worth setting up one of these trade licenses (I'm not gonna pretend the bureaucratic process is easy though!). In countries that still value the dominant concept of a well-oiled company machine (like Germany), it can be harder to break into the market as a freelancer. I have learned to take a strong internet connection for granted too.
Countless Sites to Explore
I know, you've probably only heard of Prague if you've never actively looked into the Czech Republic. But there is so much more to the country than Prague! In Prague's surrounding area alone, you can reach Kutna Hora's famous Church of Bones (Sedlec Ossuary), the impressive Karlštejn castle, a bunch of abandoned quarries, and Plzen, the city where the original Pilsner beer (pivo) comes from. These are all just a day trip away from your comfortable accommodation in Prague, which you can easily return to by train for a hot evening meal and a warm shower after a long day of exploring.
Top Two Cities for Digital Nomads in the Czech Republic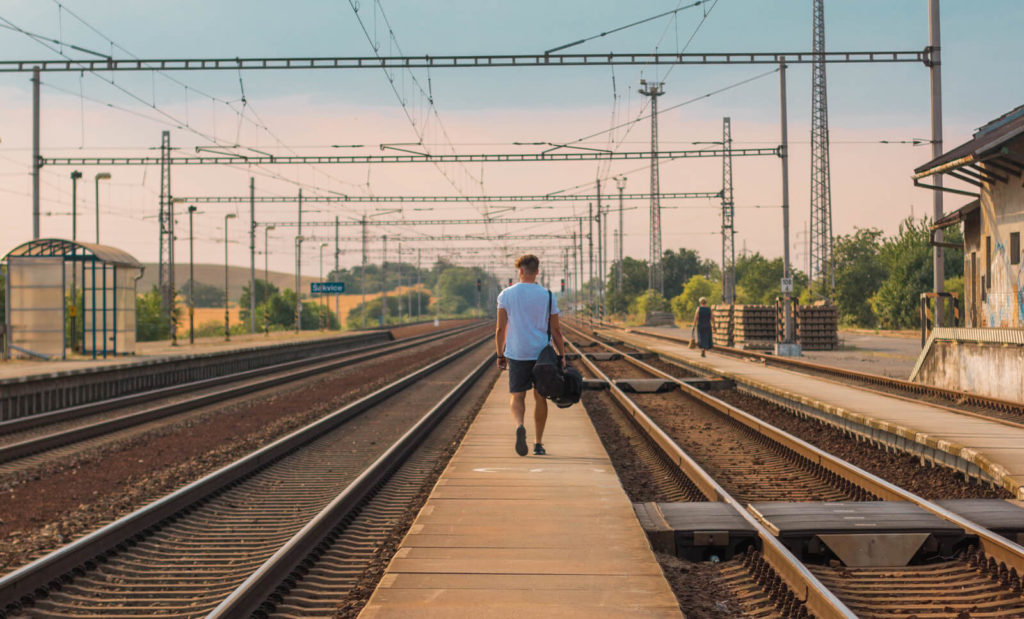 Seriously considering picking a city to stay a while in? Let me break it down for you further.
The capital city: Prague
It's busy, it's bustling, and it's cool (like, they have an impressive vinyl record collection in the bookshop at Hlavní Nádraží – aka the Main Train Station – as if vinyls are still a priority item). Loads of people speak English which is great! But equally, it's good to be aware of people ripping you off (it's happened to me a couple of times buying metro tickets, etc – always count your change!). The city is expanding, there's an air of promise and a vibe of development, which nicely compliments feeling like you're stuck in the past!
The second biggest city (that you've never heard of): Brno
Brno is like the quieter, underrated sibling of Prague. It's smaller, and around 70% of the 400,000 inhabitants are students, which keeps its vibe young and fresh. The center is still very much a working and you get all the same perks of the culture without the crowds; the appearance of expats and tourists has not significantly changed this city. Fewer people speak English, which can be a challenge, and if you want to send a postcard you might struggle to find one. But for exploring a little deeper? It's perfect. South Moravia is on your doorstep, plus Brno itself is a city rich in history with a great free walking tour.
If you're on the search for your next 'stay-cation', consider landing yourself in the Czech Republic for a while. Find your feet in Prague and then see what the rest of the country has to offer; I can promise it won't be boring!
---
Where to next? Find flexible month-to-month rentals across the globe on Anyplace.
Kirsty is a nomadic writer and teacher currently residing in Brno, the Czech Republic. After embarking from homeland New Zealand on a year of traveling in 2018, she has enjoyed both the fast and slow pace of life and the benefits of working online. Reading, running, and sunsets are her (lockdown-friendly!) cup of tea.