Calculate Cost of Living and Set Your Budget as a Digital Nomad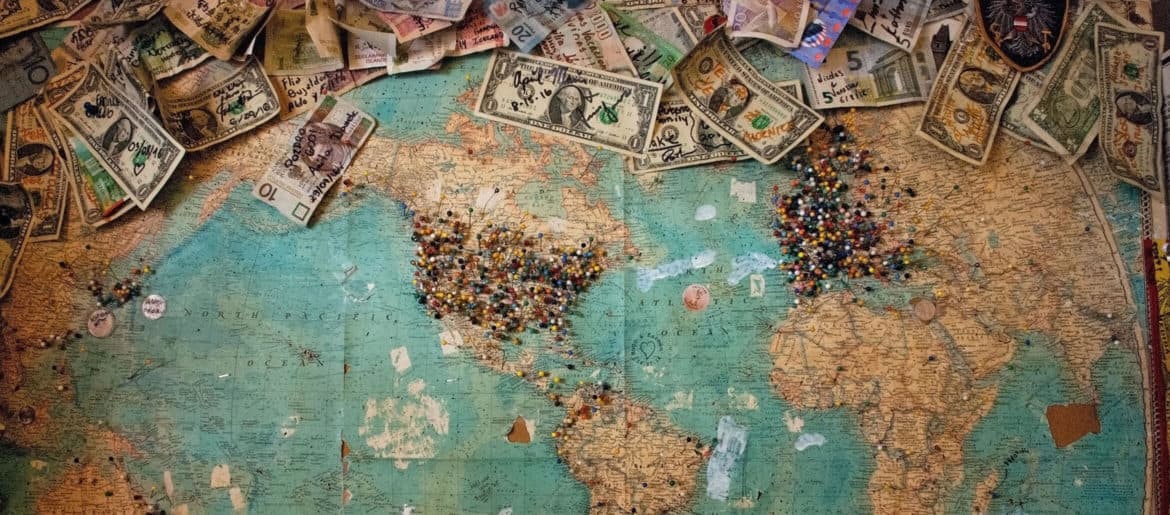 Not many people enjoy crunching numbers, especially when it involves their own personal budget. It can evoke serious feelings of stress, as it seems the numbers always wind up much tighter than one expects 😮. That said, budgeting is an essential exercise for digital nomads if you want to sustain the lifestyle long-term. It's equally as important if you're in the planning stages and want to know exactly how to live, work, and travel. In short, the goal is to estimate your general cost of living and balance that against the average revenue you'll have coming in each month. And at the end of the day—or month, rather—your income needs to exceed your expenses. Of course, it's a bit more complex than that.
If you're currently a digital nomad, there's no doubt you've heard the question "How can you afford to travel?" countless times. And for those interested in taking the leap to full-on digital nomadism, the cost of living is surely a top concern. Before we can get to a solid answer, let's take a step back for a moment and talk about approach.
There are two approaches to digital nomadism that will make a huge difference in regards to the cost of living. The first involves ditching your current housing situation, and the second, holding onto it.
Scenario #1: If you offload your housing expenses before heading off to travel, it will obviously be much easier for you to make your income to exceed expenses. This is especially true if you're used to renting or owning a place in an expensive city and then traveling in far more affordable cities. This is the recommended approach if you want to be a full-time nomad. This also allows you to sell things you won't need anymore prior to your trip, to stack up extra cash for your journeys.
Scenario #2: Unless you are making money on your property while traveling, your rent/mortgage can add a significant burden to monthly expenses. If you're testing out the digital nomad life, you may want to hold onto your place—that makes perfect sense. But if you decide to continue your travels long-term, it's best to offload that expense so you can reallocate it elsewhere to your budget.
With that understood, let's move on to the details.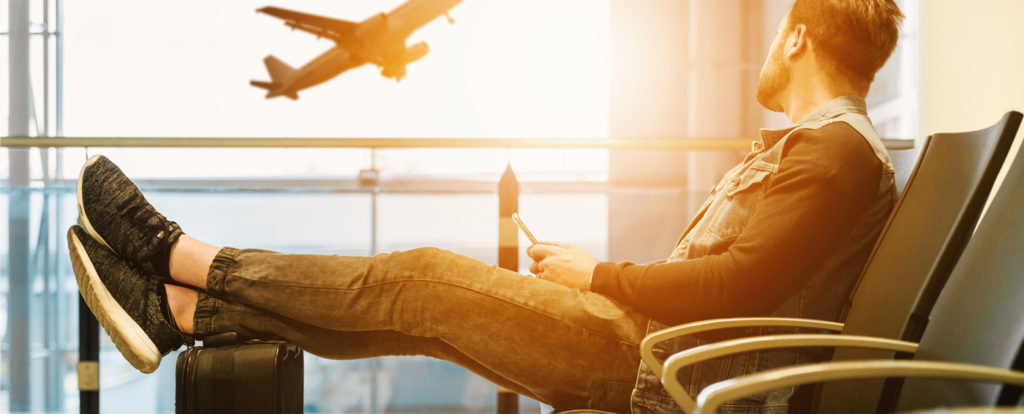 Monthly Expenses for a Digital Nomad
Creating a budget within your means and abiding by it is foundational for digital nomads. If you don't plan properly, you could find your travels ending sooner than expected—and then have to figure out where to go. It's critical to identify fixed and variable monthly expenses so you can establish a fairly accurate budget, and then try to stick to it. Most of your expenses will fall under one of these buckets:
Housing & Lodging
Travel & Transportation
Restaurants & drinks
Groceries & toiletries
Health insurance & medical care
Internet & mobile phone
Entertainment
Clothing
You might have additional expenses, too, depending on how you travel. So, fill in the blanks in the list above to paint a more accurate picture for yourself. For example, if you travel with a pet you'll need to add expenses for pet food and possible vet bills (hopefully Fido doesn't get sick, though).
When creating your budget, start with the basic expenses and prioritize them in importance. If at some point you can't cover them all, you need to make sure you have enough for obligatory items like housing and food.
How to Calculate Cost of Living in Any City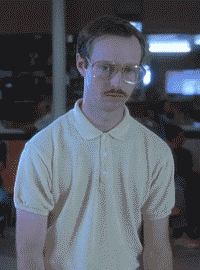 In order to correctly establish a budget when traveling, you need to understand how prices will change from one destination to another. Well… how do you assess the cost of living in different countries and cities? No need to guess on this—there are fantastic websites built just to serve this purpose. Some even include specific statistics on the items we've outlined in the expenses. Oh yes.
Nomad List
NomadList is my favorite of the bunch, hands-down. The UI/UX is clean and you can find loads of information on hundreds of cities, such as the average housing cost for a hotel or a one-bedroom studio in the center of the city. That's not all—you can view the typical cost of a coworking space per month, as well as prices for coffee, beer, or dinner. They also give each city a total score, based on numerous factors.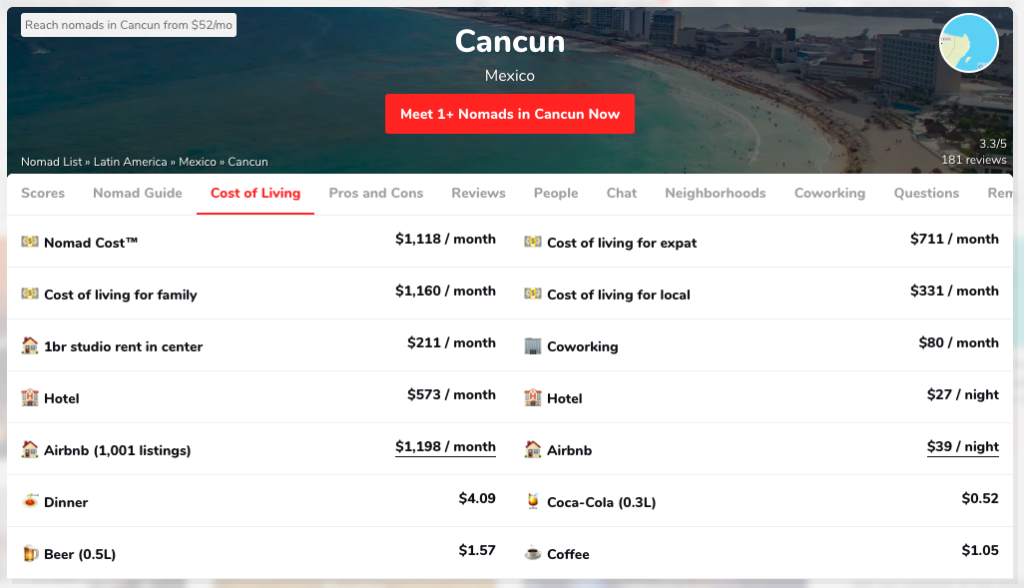 The Earth Awaits
TheEarthAwaits.com is pretty dang snappy too, especially if you have a family. They've devised a cost of living calculator that lets you hone in on a city that suits your budget and needs. Enter in your monthly budget, family size, apartment type, lifestyle (lean, modest, opulent), crime rate/pollution status and you'll get a list of locations that might fight the bill.
Expatistan
Expatistan is a simple, but valuable website. Plug in your current city and where you'd like to go, and it will compare the cost of living to find out which is a more affordable place to live.
How to Keep Monthly Expenses Down While Traveling
The one million dollar question—how do you manage to keep costs down while living it up? First off, your lifestyle preferences and hobbies will undoubtedly alter your budget. If you're a foodie—guilty as charged—you'll probably choose to allocate a bigger chunk of your budget for sampling the local food fare. In this case, to balance things out you may have to cut back on nicer accommodations or extracurricular traveling expenses. The key is to determine what matters most for you to enjoy your nomad journey while simultaneously keeping your financials under control.
Housing
In general, lodging is usually the largest monthly expense when traveling. That said, there are many options for digital nomads that don't break the bank, yet still provide an environment suited for work. We've actually ranked the most popular digital nomad housing choices on factors such as affordability, privacy, social community, and more that should help you with your decision-making process.
One economical option for digital nomads is coliving, a form of housing where residents share living space and resources. Many digital nomads are choosing coliving as it gives them an opportunity to connect closely with other like-minded travelers—many of which work remotely. It's a more affordable option than renting an apartment, hotel room, or Airbnb on a monthly basis. Coliving spaces are popping up in major cities all over the world, so we bet you could find one in that next locale you've been eyeing.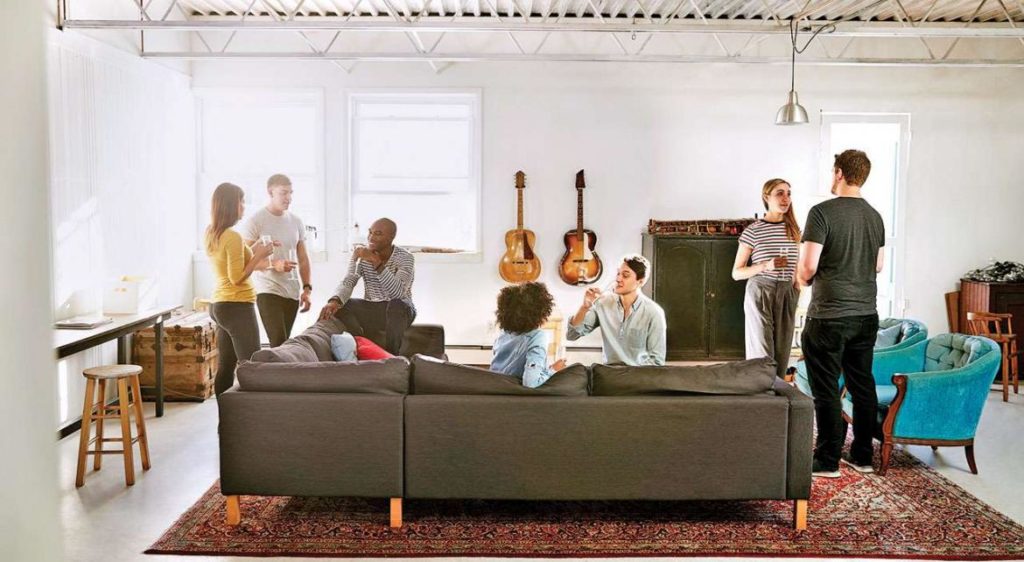 Transportation
Airfare can add up and might be the #1 cause that can hold a digital nomad back from visiting a destination in mind. This doesn't have to be the case. Low-cost flights aren't hard to find if you know where to look and are willing to invest time that can potentially save you hundreds of dollars. Being at least somewhat flexible on your travel dates can also be a huge price saver. NomadicMatt has pretty much written the book on this, so head over to this post for the skinny on cheap airfare: The Ultimate Guide To Finding Cheap Flights In 2019
As for other transportation expenses, consider the location of your accommodations and how it could affect your ability to get around. For instance, if you opt for a more affordable housing option outside of a city, you may end up having to spend money on getting to/fro a coworking space. If you're inside the city, save money by walking (get those steps in!) or using public transportation rather than renting a car or going with a cab/Uber/Lyft. If you'll be using public transportation such as the buses or subway system often, look into a weekly/monthly pass it will be cheaper than paying daily or per ride.
Restaurants, Food, and Drinks
Even if you love going out to eat, it's not really sustainable to do this daily over an extended period of time. You will end up spending a lot of your monthly budget on food. If you're staying in a location for a couple of weeks or longer, cook at home often. Instead of working from a cafe—where you will probably end up paying for a drink or snack—allocate some of your budget to a coworking space that has free coffee and WiFi.
As for other types of beverages, if you enjoy a beer or two, factor in some cash for that. For basic research, look on NomadList at the city you're planning to travel to—as mentioned above, they include the average price of a beer.
Health Care and Insurance
With the digital nomad movement expanding, health companies have taken note. There are now health insurance plans directly suited for digital nomads. We'll defer to the experts in this domain—Explorista has written up a wonderfully comprehensive post that breaks down insurance options for digital nomads. It'll help steer you in the right direction and decide whether you should add it to your monthly budget.
Internet and mobile phone
As a digital nomad, dependable internet is critical. Fortunately, this probably won't be a separate expense for you, or it will be built into another expense. Housing and coworking spaces include WiFi, or you can find it free in coffee shops and other public places. As for a cell phone, you can pay for a mobile plan or a temporary SIM card, but if WiFi is bountiful you might want to just use it to text/talk when you're connected. For business, you can use a variety of apps for communication like Slack, Zoom and Skype.
Clothing
If you pack light and travel to different climates, you might need to buy some clothing items along the way. Thrift and secondhand stores are your friends. Or, depending on where you are, you might be able to buy high-quality bootleg clothes, in case you want that kind-of-but-not-actually-Lacoste polo. To keep your bag manageable, try to maintain a one in, one out rule. Buy a new shirt? Donate an old one. Also, realize that you might have to get special gear for local weather conditions, so try to have a little cash stored away for occasional expenses like rain slickers, wool socks or thermal layers.
Entertainment
Want to find cheap things to do while traveling? Hit the ol' trusty Google and search for "City Name" and Events and you're guaranteed to find a site with a list of local events—and we bet a good amount of them will be free. Some attractions, like art museums, have certain days of the week or month where they offer free entry or at least a lower-cost fee. Before paying full price on anything, it's worth it to do another search for the thing you want to do plus the city plus free. For example, here's what shows up when I search for "free museums in New York".

You can also check local deal websites that might give you a discount, such as Groupon, LivingSocial, or a city pass bundle.
Emergency Fund
If at all possible, dedicate a small amount each month to an emergency fund. Or, stack some cash up before starting your journey. When something unplanned occurs and you don't have enough in your monthly budget to cover the expense, dip into your emergency fund. This could be a medical emergency, needing to replace stolen gear, or an unplanned reduction to your income.
How to Calculate Costs as a Digital Nomad?
Once you sort out the expected expenses for your next location, it's time to crunch some numbers. The goal is to get close—it would be near impossible to plan for every little thing that comes up along the journey, and that's fine. But with your ballpark estimate in place, are you able to cover it with your current monthly income?
If not, don't be discouraged. You may want to look for destinations where you can lower those expenses. Or, find ways to boost your cash flow—that could be saving more before heading off or landing another client to increase your monthly intake.
Taking the time to run a budget may seem tedious, but if maintaining a digital nomad lifestyle over time is a goal, it is an essential exercise. Take the time and crunch those numbers! It will pay off in the end.
Did we miss anything crucial to budgets while traveling? Feel free to share your experiences in the comments.
---
Where to next? Find flexible month-to-month rentals across the globe on Anyplace.
cost of living
digital nomad budget
traveling on a budget