What's the Difference Between Coliving Spaces and Hostels?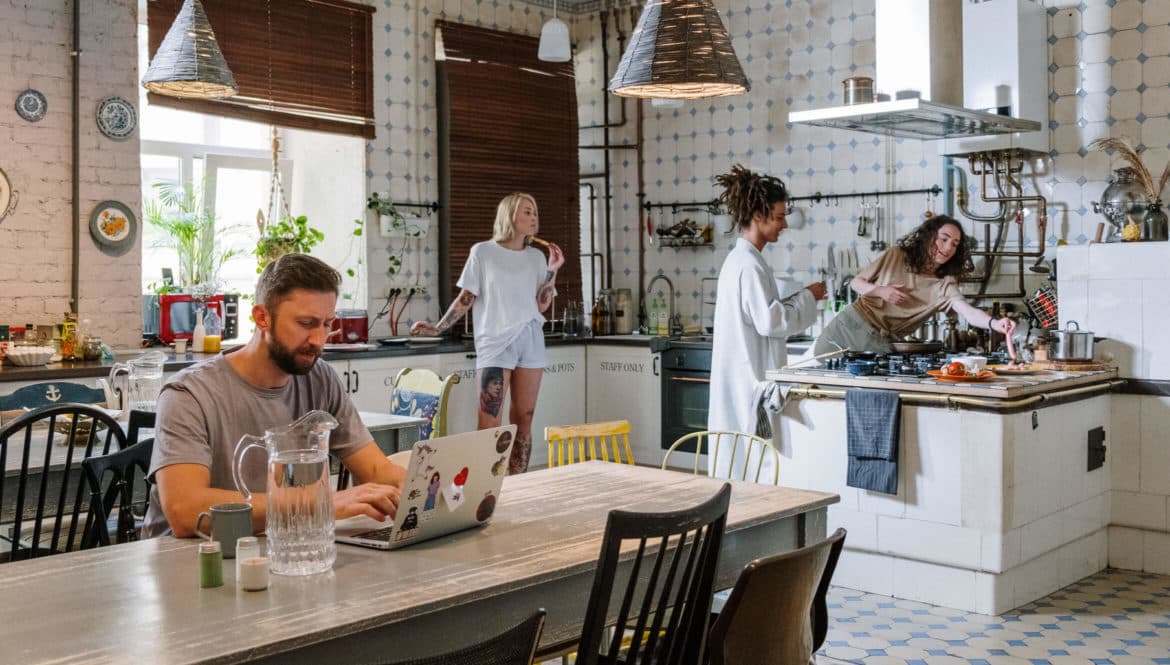 When traveling full-time, you might not want to spend much more money than you would if you were living in one city. And it's always an added bonus when you have the chance to meet other people living a similar lifestyle as you. If you're at the beginning of your journey, you might wonder what the major differences are between coliving vs hostels.
As a remote worker myself, I've stayed in both hostels and coliving spaces. And I can safely say that they were very different experiences. I'll explain what you should expect and what the differences are between staying at hostels and coliving spaces.
What Can You Expect From Staying at a Hostel?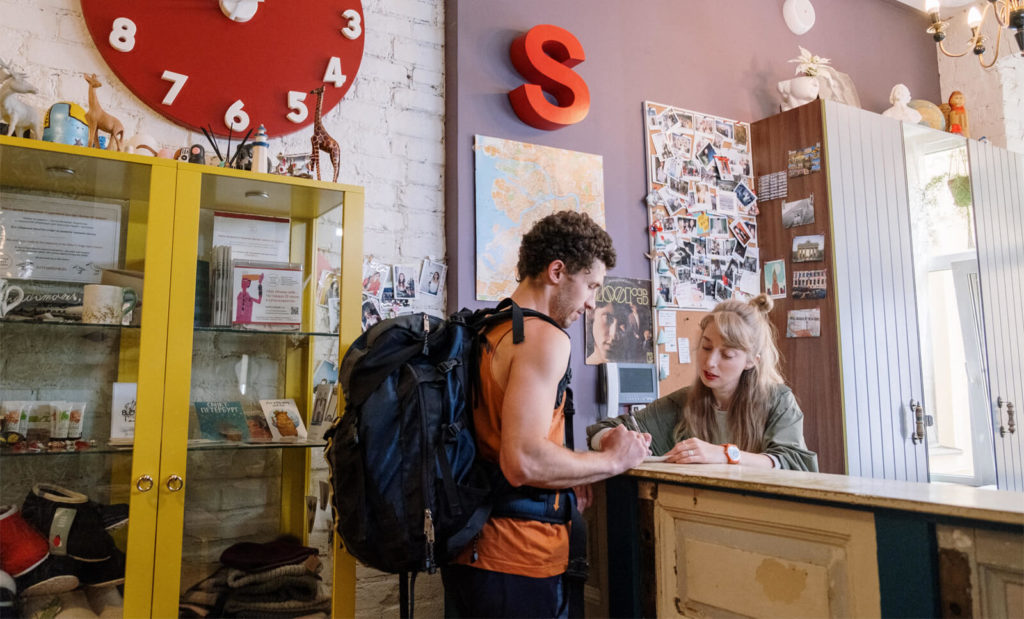 Hostels are great options for accommodations. Yet, you always want to do your research and scope out reviews before making a commitment to stay at them.
Hostels attract people from all walks of life. I've run into families, solo travelers, couples, and more at hostels, so there are many different types of people you could share a room with.
1. The Average Price of Hostels
There is a huge price range when it comes to hostels, which depends on the destination and amenities. In some places, you can get a bed for less than $10 per night. However, don't expect your own private room with a private bath. It's likely you'll be sharing a room with six or eight other people for that price. That means you won't have a ton of privacy or control when people come and go (which can be at all hours of the night and day).
In more expensive destinations such as Western Europe or the U.S., you will likely pay closer to $50 per night or more. Again, this depends on the location and whether you select a shared or private room.
2. The Vibe
Like the price of hostels, the vibe also depends on the location. Some hostels will advertise themselves as "party hostels." If you're into the scene, it might be a great fit for you to find like-minded people. On the other hand, if you're working remotely during the day, partying 24/7 might hinder that.
Generally, many hostels will host evening events and day tours. These can be a great way to meet other travelers. But at the same time, people tend to stay for a shorter period of time, so friendships can be cut short.
3. The Community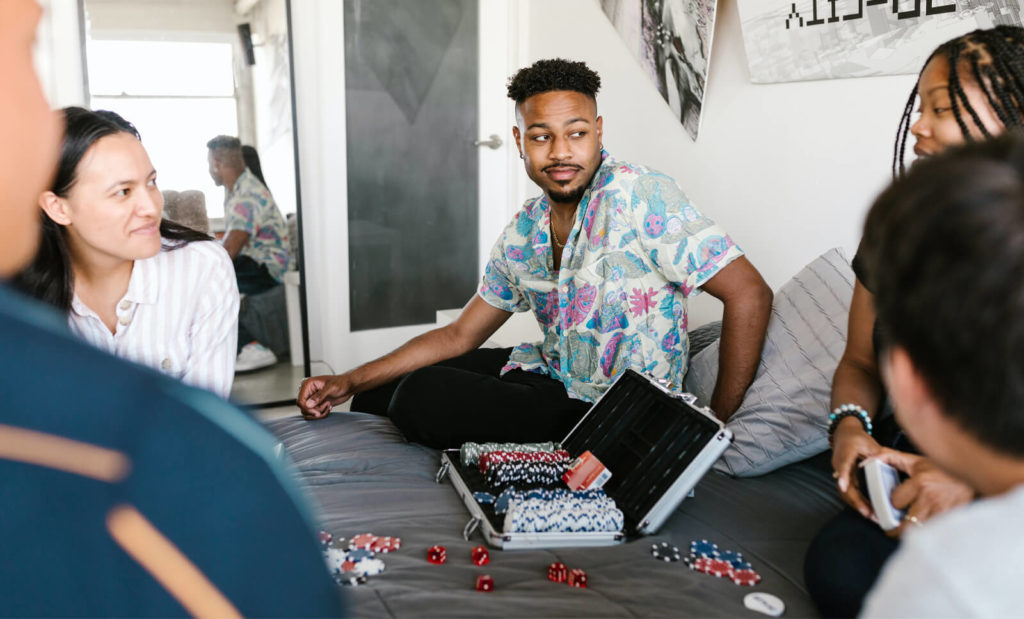 In my experience, the community tends to sway more toward people in their early twenties. And people are constantly coming and going, which can make it hard to create those community vibes that many long-term digital nomads crave.
4. Length of Stay
Most people stay in a hostel for a few days or weeks. That's not to say you can't stay for a month or more, but know that you'll come across many different faces throughout your stay.
5. Noise Levels
Noise levels in hostels tend to be higher than coliving spaces or hotels. This tends to be due to the fact that rooms are shared with multiple people and there's a "party" atmosphere. I've stayed in countless hostels where I've experienced a bad night's sleep due to this. Bringing earplugs and a facemask can save you if there's noise in your hostel at night.
What Can You Expect From Staying at a Coliving Space?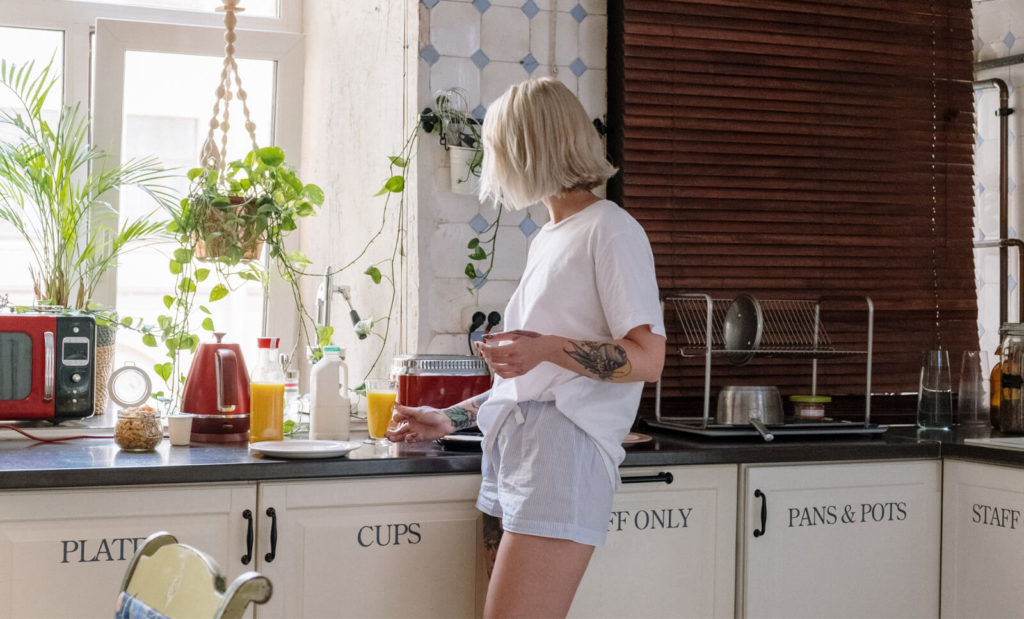 Coliving spaces are a great fit for remote workers. You get to know your housemates better, and it's safe to say that people are generally more respectful and professional compared to hostels.
In a coliving space, you often stay in a private bedroom and sometimes, have access to a private bathroom. Other spaces are shared with others living in the house or apartment, such as the kitchen, living room, dining room, and outdoor space.
1. The Average Price of Coliving Spaces
You could spend anywhere from $500 to $3,000 per month to stay in a coliving space. Like hostels, this depends on the location and the type of amenities that the coliving space has.
2. The Vibe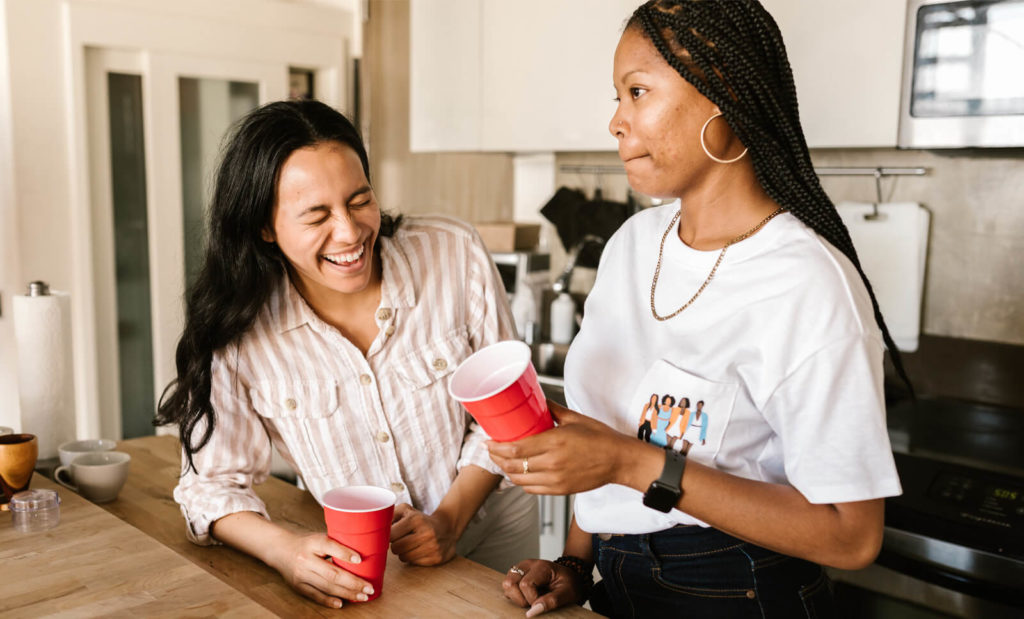 Generally, coliving spaces are more mellow and the people staying in them aren't focused on partying every night. If you stay in a coliving space with other digital nomads and remote workers, it can be a great way to make career and life connections.
Many housemates work during the day, so that usually means you can get a good night's sleep along with everyone else.
3. The Community
Since many people book coliving spaces by the month, the people you live with become a close-knit community. You can attend other events and explore the surrounding area together in your spare time.
Additionally, many coliving spaces already have some kind of community, so really it's up to you to find one that fits your lifestyle. Coliving spaces are a wonderful option for someone who is traveling solo but doesn't necessarily love being alone all the time.
4. Length of Stay
Most people stay in a coliving space for at least a month, if not longer.
5. Noise Levels
Unlike hostels, coliving spaces tend to be more considerate than hostels in terms of noise. If you do your research and share the place with people that also work remotely, you will find they are much more respectful during the night.
What Are the Major Differences Between Coliving Spaces and Hostels?
Coliving spaces are great spots for long-term stays and make you feel like you're a local. In contrast, hostels tend to cater to a younger crowd that is just passing through for a few days. At the same time, hostels are usually a more budget-friendly option than coliving spaces.
Should You Stay at a Hostel or Coliving Space?
This is entirely up to you! Consider your budget, how much time you want to spend in one place, and the kind of crowd you want to meet.
These questions and answers could help you make that decision:
Are you traveling solo and staying just for the night or a few nights? Stay in a hostel.
Are you a backpacker without a care in the world? Stay in a hostel.
Are you a digital nomad looking for a community you can connect with and spend time with? Stay in a coliving space.
Are you moving to a new city for work but won't be able to find a permanent spot for a few months? Stay in a coliving space.
All in all, it truly depends on you and your situation whether you stay in coliving vs hostels. Make the decision based on what you want from your stay.
---
Where to next? Find flexible month-to-month rentals across the globe on Anyplace.