What You Need to Know About Coliving and Coworking While Traveling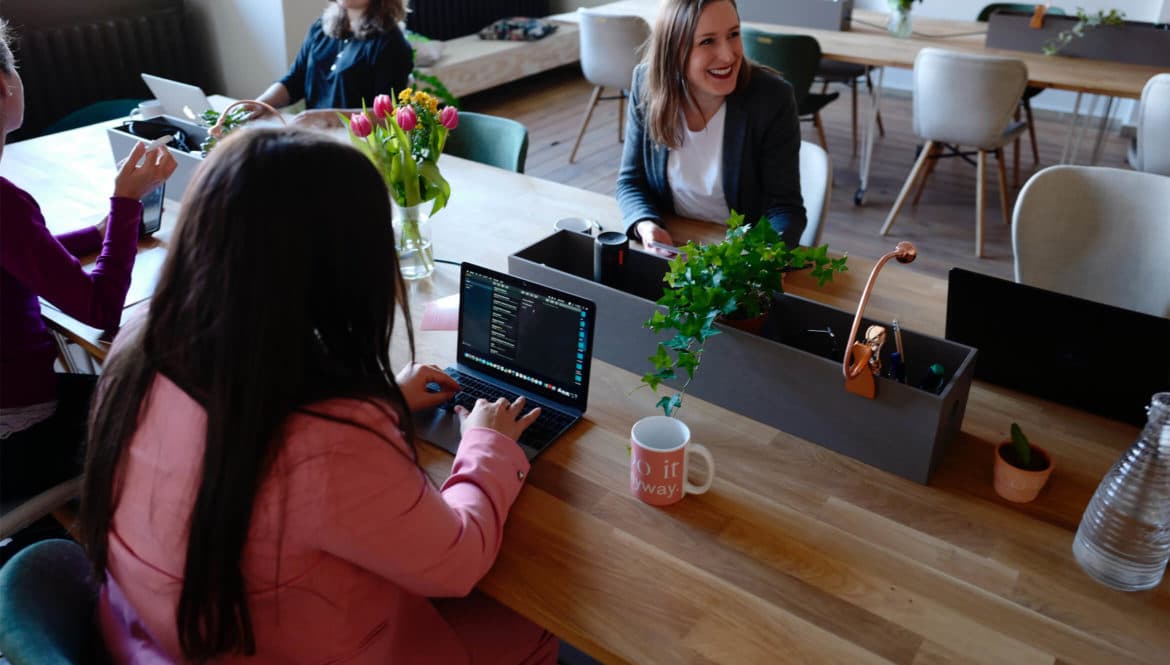 In the last ten years, I've lived and worked in over 20 countries. What started as an attempt to extend my vacation in Asia turned into a full-time gig and I spent my early 20s learning the hard way that beaches and laptops don't mix, that intermittent power-cuts can lose you clients, and that corporate employers don't understand excuses like 'the monkeys at Angkor Wat stole my camera,' as a reason you didn't turn your project in on time.
I this time making friends from every corner of the globe, wearing a bikini top and shorts to work, making my own rules around my schedule, and doing everything that intrigued me. A passion for salsa took me across Central America, learning to dance with a margarita in hand every night of the week and still managing to work the next day. My interest in yoga inspired me to spend six months living in the yoga hotspot of Bali, then Sri Lanka, Tulum, and Guatemala, all while getting paid.
In short, the decision to work remotely was the best decision I ever made. But a decade ago when I first started, working remotely wasn't that easy, with limited access to the internet in many destinations, few remote workers to turn to for advice, and scarce accommodation for remote workers other than five star business hotels, it was difficult to set up each time I relocated. Thankfully, with the emergence of coliving and coworking spaces, working remotely is easier than ever.
What is Coliving?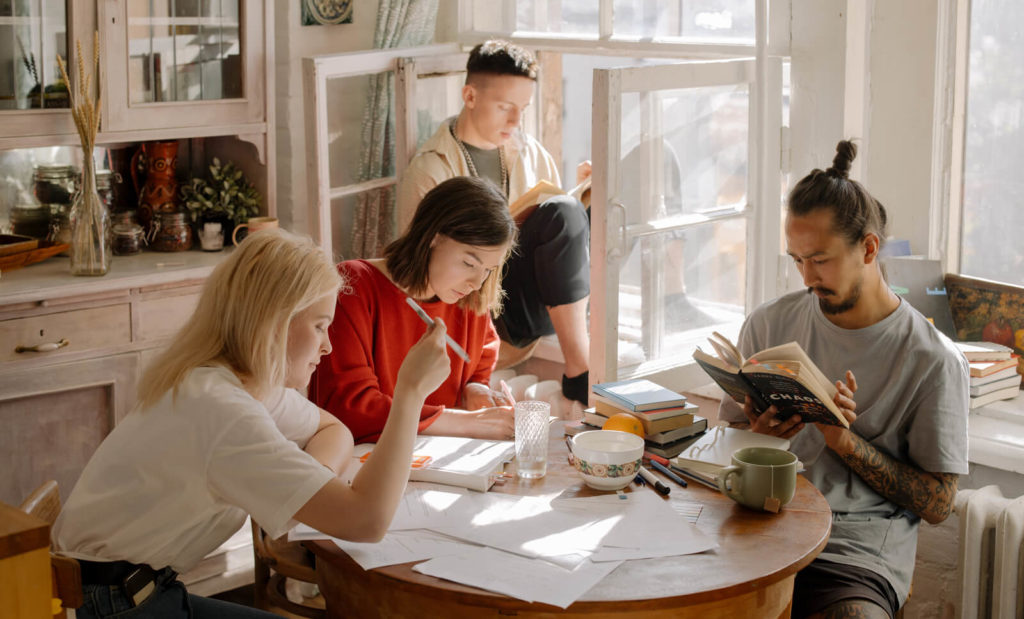 Coliving is a relatively new concept that has emerged in the last few years to meet the needs of digital nomads who use coworking spaces. The idea of coworking, however, isn't new. Coworking spaces officially came into being in 2005 in San Francisco, pioneered by software engineer Brad Neuberg. Brad was working on a startup at the time and wanted to create a space that would offer the same sense of community that you could get in an office, with the freedom of working for yourself. Fast forward 16 years and coworking spaces can now be found worldwide, even in the most unlikely of destinations. And now many of these coworking spaces have coliving spaces that combine coworking facilities with community accommodation.
Based on these same principles of community and sharing that define coworking, coliving offers flexible and affordable accommodation aimed at freelancers, entrepreneurs, and employed digital nomads. Just like coworking spaces, coliving spaces come in all shapes and sizes to suit different preferences. You could work from a cabin in the Lofoten islands, like at The Arctic Coworking Lodge in Norway, or a jungle hut in the Amazon, like at Selina Amazon Tena in Ecuador. And depending on the size of the coliving accommodation, you could expect to live in a close-knit community of fewer than 20 people like at Sun & Co in Xabia, Spain, or be part of a much larger network of digital nomads in a large apartment complex such as Urban Campus in Madrid.
What Do Coliving Spaces Offer?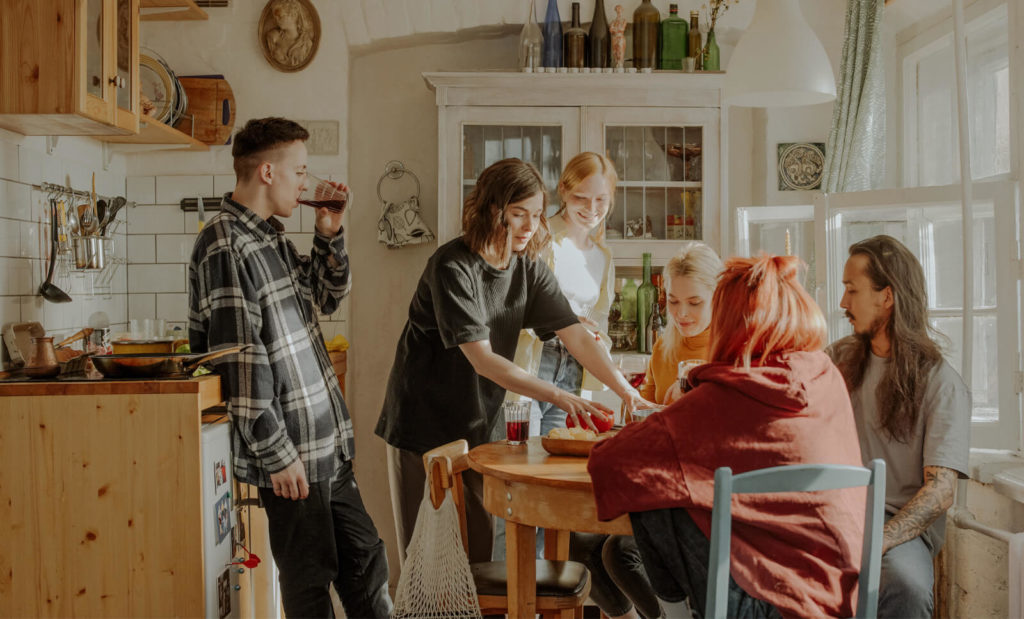 Coliving spaces are usually either attached to or located close to a coworking space, with the price of coworking generally included in the price of accommodation, making working remotely as convenient as possible.
And the benefits don't stop there.
You're not tied into a lease, you have the opportunity to meet other working professionals, you can dive straight into a like-minded community, and since you're sharing your space with others, you usually get incredible value for money on overall facilities — expect luxurious amenities such swimming pools, gyms, saunas, and well-designed communal areas that are regularly cleaned by staff.
Why is Coliving and Coworking Great for Digital Nomads?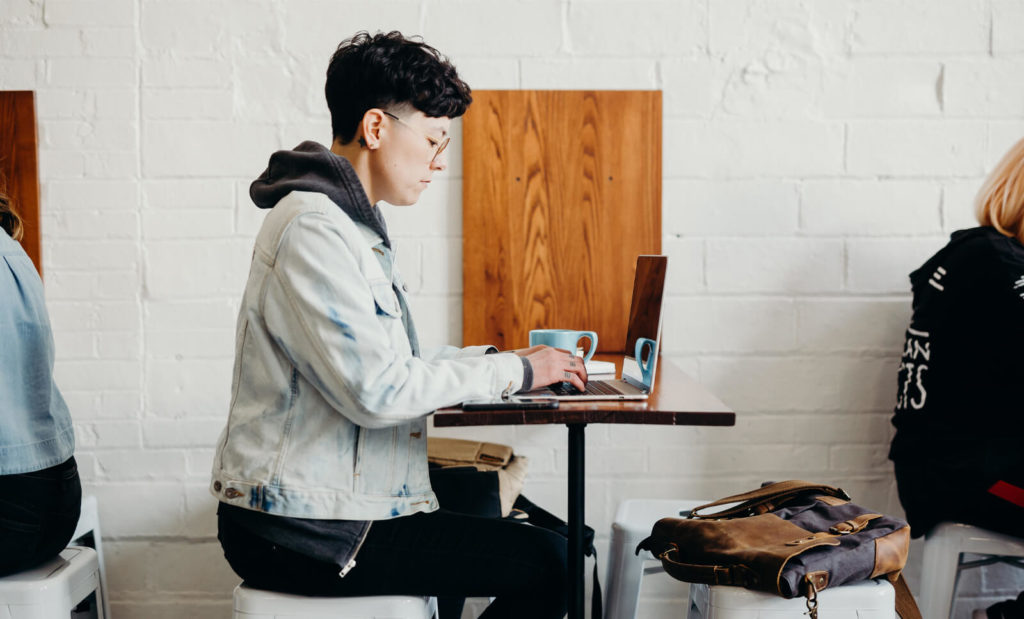 One of the major advantages of coliving and coworking is peace of mind. At the end of the day, you are not a tourist and you've got work to do. At the heart of the coliving and coworking experience is making sure that when it comes to your work, nothing is stopping you from getting it done.
Take it from me, there's nothing like losing a sale because of poor internet connection on a Skype call or even losing power for several hours right in the middle of your meeting with your boss. These things can make or break a digital nomad's career and ability to travel, so it's essential to ensure that you have a reliable internet connection.
Coliving and Coworking spaces make their money from having the fastest internet around, and often have backup generators to ensure that even in a power cut, you can still access the internet. And heck, they may even call a company to complete another generator installation, just in case the first one fails. After all, if you can't do your work, it's their business on the line too.
With the basics such as access to the internet covered, there are many other reasons why coworking and coliving are great for nomads. Flexible living allows you to just book, show up, and jump right into it, with everything you need already there for you: a fully stocked kitchen, bedsheets, and more. There's no lease, no taking time off work to get organized when you move, no hassle!
And last but not least, coworking and coliving is 100% going to boost your social life. Imagine a group of intrepid creative professionals all under one roof and let your mind wander… there are networking opportunities, business partnerships in the making, plenty of new friendships, and even dating opportunities!
There is simply no better way to make new friends than living with people, and coliving offers just that: the perfect opportunity to mingle with like-minded people. Expect to add about 200+ destinations to your bucket list, and be constantly inspired by new ideas, shared around the breakfast table or over drinks on a Friday night.
How Do Coliving Spaces Differ from Hostels?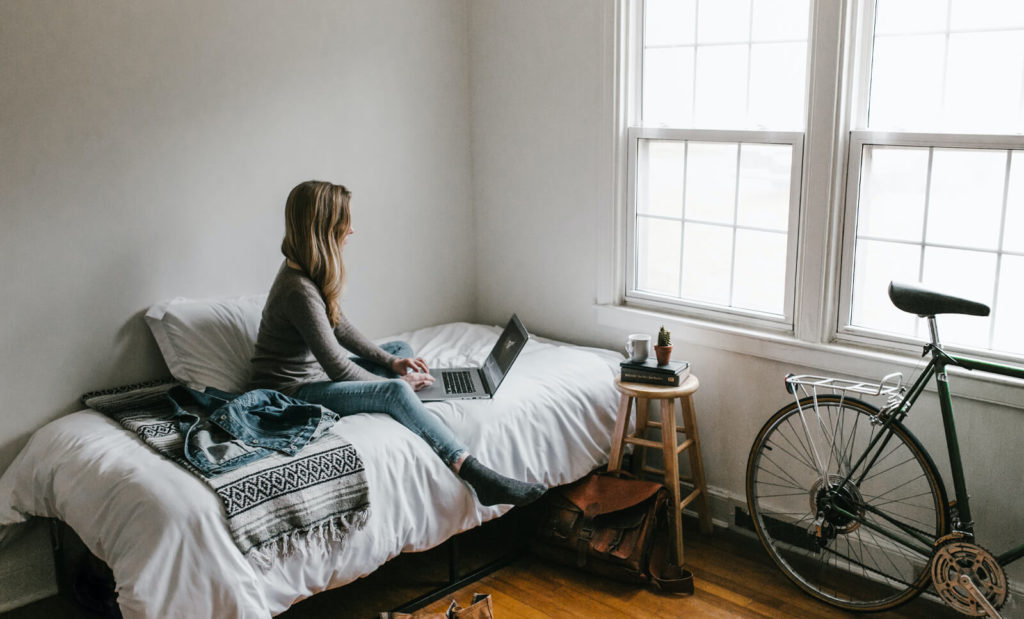 If coliving brings to mind backpacking, bunk beds, and trying to drown out the sounds of someone making a ruckus, then think again. Coliving is for professionals, who respect each other's privacy and have similar needs (think: good sleep, clean communal spaces, peace and quiet, and a cultured and creative community).
Coliving spaces tend to offer private rooms with communal spaces (such as kitchens). These private rooms can range from basic accommodation right the way up to luxury suites, allowing you a private space (also handy for ad hoc Skype calls or private meetings). However, sometimes shared room or bathroom options are offered too.
Coliving spaces are not for tourists and even if you do share a room, your roommates will also have their work schedule. There is therefore a very different atmosphere in a coliving space than in a hostel, with an emphasis on work-life balance, rather than the party and travel vibes you might get when backpacking. You can expect this atmosphere to be reflected in all communal areas. That's not to say that coliving residents don't have fun! They certainly do. But there's an implicit understanding that work comes first, and fun stops being fun if it disturbs others.
5 Top Coliving Spaces for Digital Nomads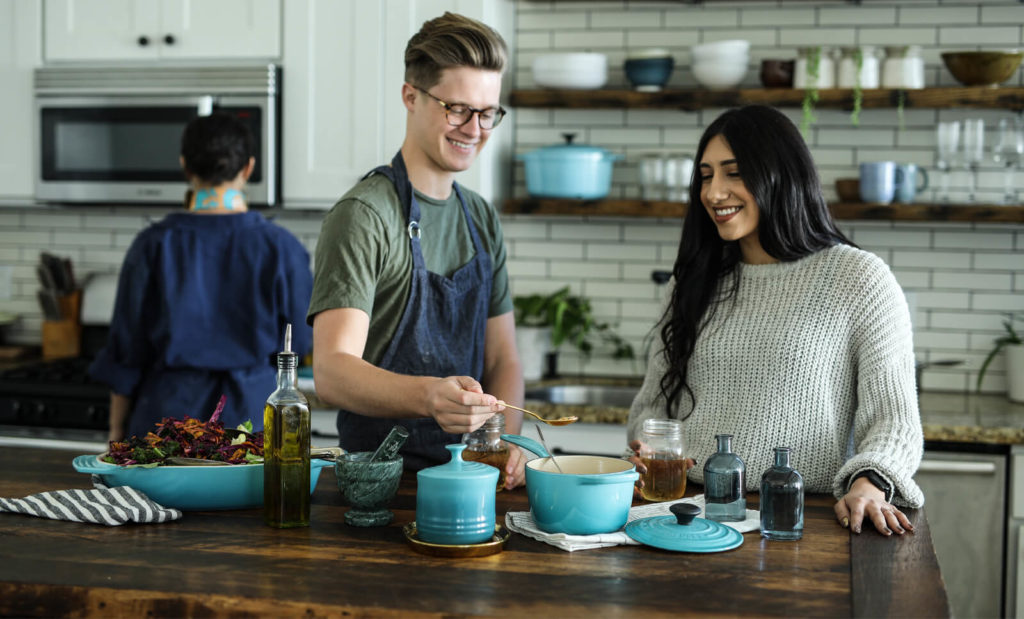 New coliving spaces are popping up all the time in increasingly unique destinations so it's always worth checking to see what's around, but there are a few firm favorites on my list:
Selina could be considered the pioneers of coliving. Starting off with just one coworking and coliving space in Panama, the popularity of Selina quickly allowed them to expand through Central and South America, finally breaking into the U.S. and Europe last year. One of the coolest things about the Selina coliving spaces is their focus on design. Each Selina building is carefully selected, and then decorated in true hipster style with contributions from local artists that give each property it's own unique twist. The coliving spaces at Selina range from dorm rooms to private suites, and when the sun goes down, the party atmosphere is strong!
Dojo Bali offers the perfect opportunity to work in paradise. Just meters away from the beach and nestled in a lush jungle scape, the coliving and coworking spaces at Dojo is the stuff of an Instagram influencer dreams. Sip raw juices by the pool in between client calls, or get down to work at one of the beautiful open-air spaces. To top it all off, they throw in a free yoga and surf class for everyone who stays in their coliving space, so you can make the most of your time off by learning how to catch the waves and embody those chilled out Bali vibes!
If you're looking for a tight-knit community and a place that feels like a home-away-from-home, look no further than Nine Coliving in Tenerife! This restored old Canarian house with sun-filled spaces and breezy balconies is the ultimate coliving and coworking space for those who like a more intimate relaxed atmosphere.
Another intimate little spot with a great team and a friendly atmosphere that will make you feel like you're part of a digital nomad family! Great weather and coastal views make Sun & Co perfectly placed for those who enjoy watersports and beach activities, but the real highlight here is the many activities on offer: skill-sharing and networking events, cultural immersions, and group dinners all allow you to quickly make friends.
Lisbon is easily one of the top destinations for Digital Nomads, and if you're looking for an incredible coliving space to stay in Portugal's capital city, then Same Same Creative Coliving is an absolute must. Its 60s theme gives it totally hipster Instagram-envy vibes and there's a super friendly atmosphere, with lots of events and activities to help you make new friends.
If you're about to set out on your digital nomad adventure, or you're exploring the idea of coliving for the first time, I hope that this post has inspired you. Asides from the obvious benefits of offering an ideal working and living environment, coliving will get you connected with some of the best people you'll ever meet. For me, that has turned into work collaborations, new businesses, networking opportunities, new jobs, and – back in the days when I was single – dates! So go forth, colive, cowork, and all that fun stuff in-between! Enjoy!
---
Where to next? Find flexible month-to-month rentals across the globe on Anyplace.