14 Cheapest Cities for Digital Nomads in 2021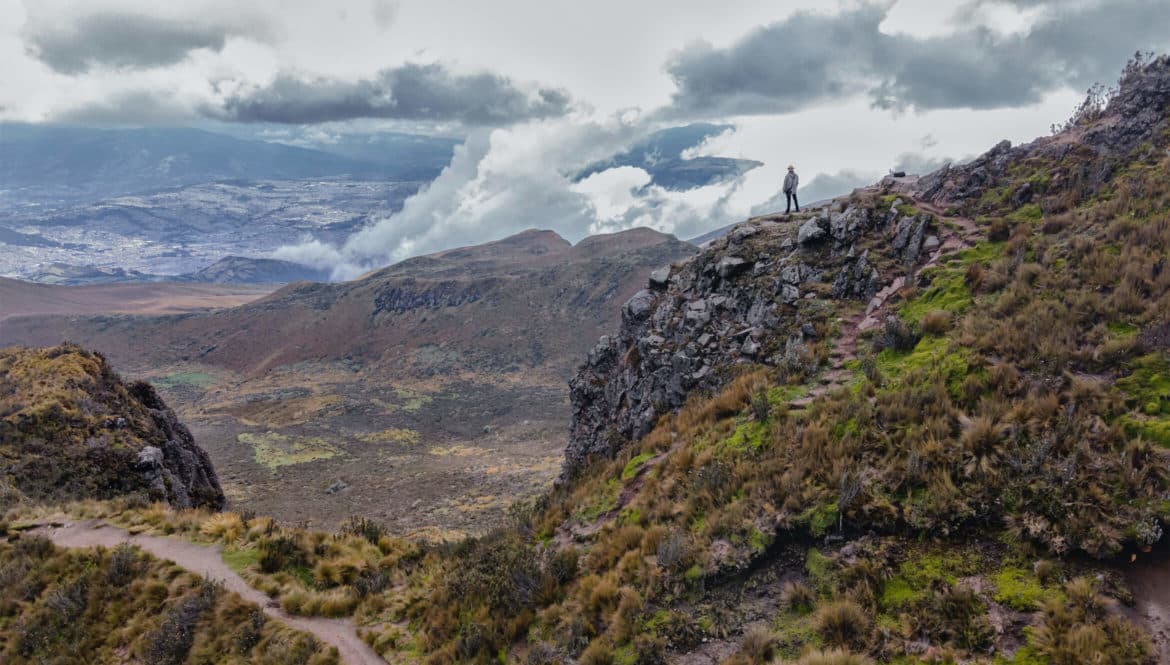 As a digital nomad, there are several factors I consider when looking into a new remote work location. Apart from the international and digital nomad community, I take interest in the outdoor activities, culture and nightlife options, food, and how easy it is to find comfortable housing. But above all else, I look at the general cost of living.
As digital nomads, we're lucky to be able to work from anywhere in the world. Not just for meeting many cool, open-minded people, and exploring out-of-this-world landscapes. We also have the opportunity to be smarter with our money by choosing cheaper digital nomad cities to live and work from.
The world is big and there are plenty of great options to choose from. So, to make it easier for you, we've gathered essential information on our favorite and cheapest digital nomad cities with the best budget-to-lifestyle ratio.
Ubud, Bali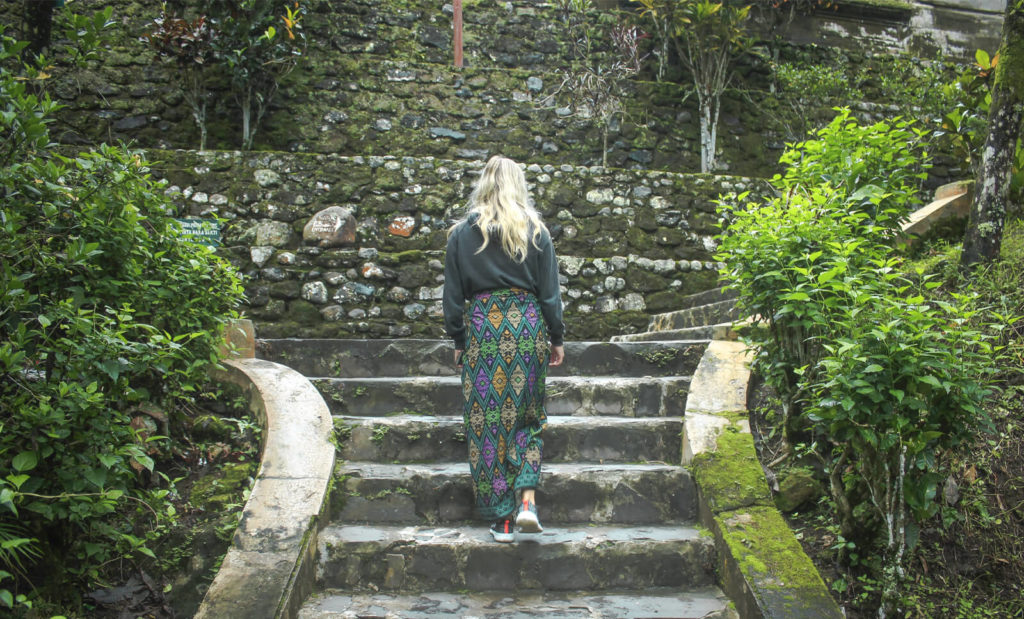 The first time I went to Bali, I fell in love with Ubud immediately. Even though it's not by the sea, the lush vegetation, relaxed pace, a mix of authentic culture, and western comfort, all make Ubud a haven among the cheapest cities for digital nomads.
Renting a scooter is the easiest and most convenient way to move around in Ubud — literally, nobody walks. And watch out for the dogs who love to sleep right in the middle of the road and won't move even as you approach. Make sure you get up early to go to one of the morning markets — they set up before dawn and are a goldmine for delicious local breakfast, as well as fresh fruits and veggies.
In Ubud, there are plenty of coworking spaces, cafes, outdoor yoga classes, a great vegetarian scene, and a big international community of digital nomads. According to my expat friends who live in Ubud, if you're considerate of your budget, you should be able to live there comfortably on $500 per month.
Medellin, Colombia
Just a decade ago, Medellin was known as one of the most dangerous cities in the world. Ruled by drug cartels, it was risky for locals and unthinkable for tourists to visit. When I visited Medellin several years ago, I was astonished by the city's vibrant nightlife, refined local clothing boutiques, and bustling digital nomad scene. The city of eternal spring, as Medellin is known for its year-round mild climate, is an inspiration for how you can always turn your life around.
Laureles is often preferred by digital nomads, as a fairly cheap, yet safe neighborhood. You'll find mostly upper-middle-class locals living here, and plenty of foreigners. El Poblado is where all the bars and restaurants are. So if you enjoy living in the middle of the action and prefer a more western atmosphere, this is the place to look at for an apartment.
According to the cost of living website Numbeo, a single person can expect to spend around $430 per month, without rent. However, there are plenty of opportunities to spend more in Medellin so spend wisely.
Vilcabamba, Ecuador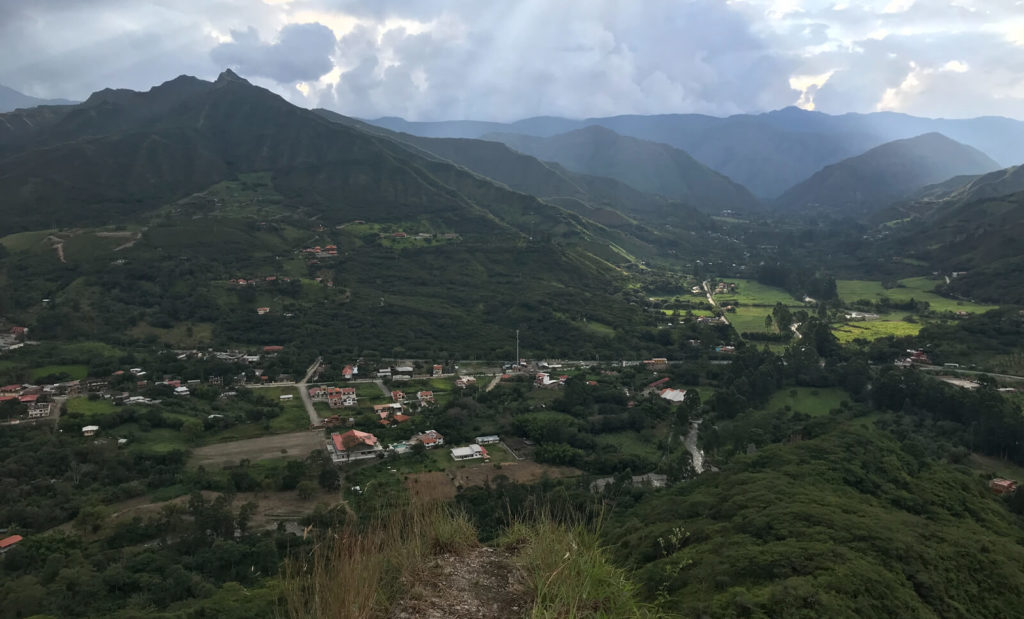 Alright, Vilcabamba is not technically a city. But for digital nomads looking for an exciting and adventurous location, off the beaten path yet within an interesting international community, this village in the South of Ecuador is worth considering.
Compared to other countries in South America, Ecuador is left fairly untouched by tourism. Cultural traditions are well-preserved even in big cities. For instance, you'll often see local people in full traditional dress walking around or sitting next to you on the bus.
Vilcabamba is a small haven where locals and free-spirited internationals have built a diverse community. Most people live on farms just outside of the village, but there are several eateries and cafes where you can mingle while sampling a delicious meal or dessert. There is also the weekend open-air market, where everyone comes in to buy and trade.
For living in one of the cheapest digital nomad cities, which is not really a city, you'll need about $430, excluding rent.
Tbilisi, Georgia
Georgia's capital is a great contestant in the run for the cheapest digital nomad cities. And it is especially interesting if you haven't lived in an ex-soviet city before. There are certainly remnants of those times in Tbilisi, such as the communal buildings outside of the center, or public transport. However, I find the older era low-rise building of the center quite charming. There, you can have a great night out or attend cultural events. In the summer, the center hosts various cheese and wine festivals which can be great fun.
Although Tbilisi is no Paris or New York, I was surprised by the interesting subcultures in the city. There are secret parties, interesting contemporary art, and Georgian food is famously delicious. Numbeo estimates that you'd need around $400 for living in Tbilisi for a month, excluding the rent.
Marrakech, Morocco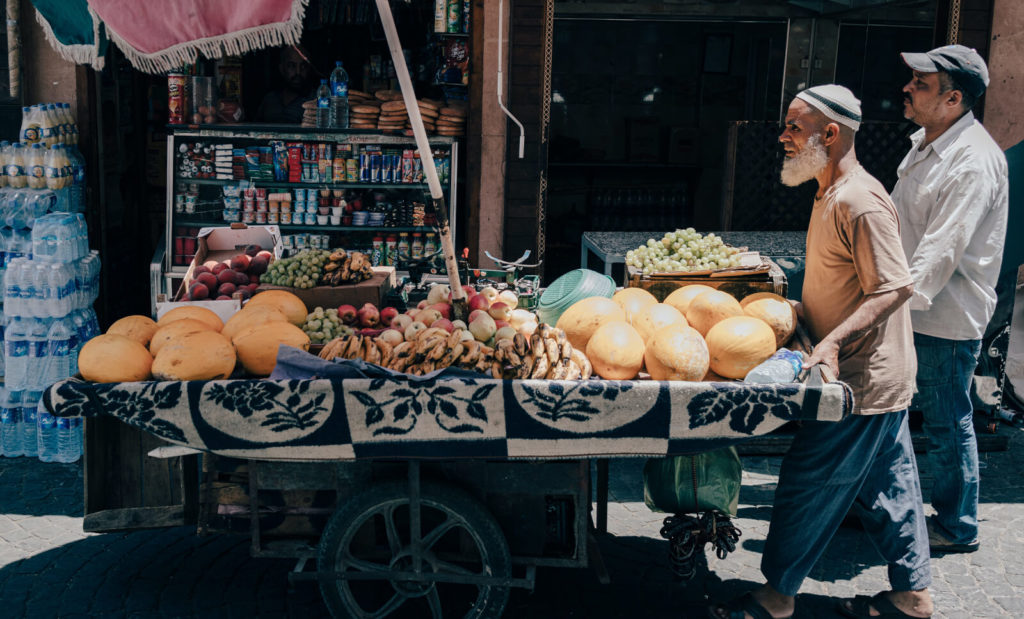 I remember strolling aimlessly around the center on my first night in Marrakech and being mesmerized by a little gem of a shop, nestled in a crumbling building. It was like a postcard or one of the Pinterest images I'd been drooling over while planning my trip to Morocco.
Lanterns and hanging lamps crowded every inch of the shop, creating a maze of soft blue and yellow light. On a warm winter night, it was like something out of One Thousand and One Nights. Marrakech has many sides. It is certainly not the most tranquil city in Morocco, with tourists lining its streets and market squares (called medinas).
Yet the local culture is unmistakably preserved. At the main square, groups of men come together in big groups at night to sing, while vendors sell fresh fish and dates. It's also the one city in Morocco where nightlife and a digital nomad presence are more obvious. According to Numbeo, monthly costs in Marrakech, excluding rent, are around $520.
Kaohsiung, Taiwan
This is one of the cheapest digital nomad cities in Taiwan. It's great for expats and digital nomads with families, who would like their children to study in an international community. There is even an American school where kids from around the world study and play together.
Kaohsiung is a safe city with large and well-maintained roads, that is best navigated by car. Yet, the city is by the ocean, so there are nice beaches around. There are also several parks, as well as a mountain nearby. Rent is normally half the price of Taipei. According to Numbeo, a single person should expect to pay around $780 monthly, without rent.
Mexico City, Mexico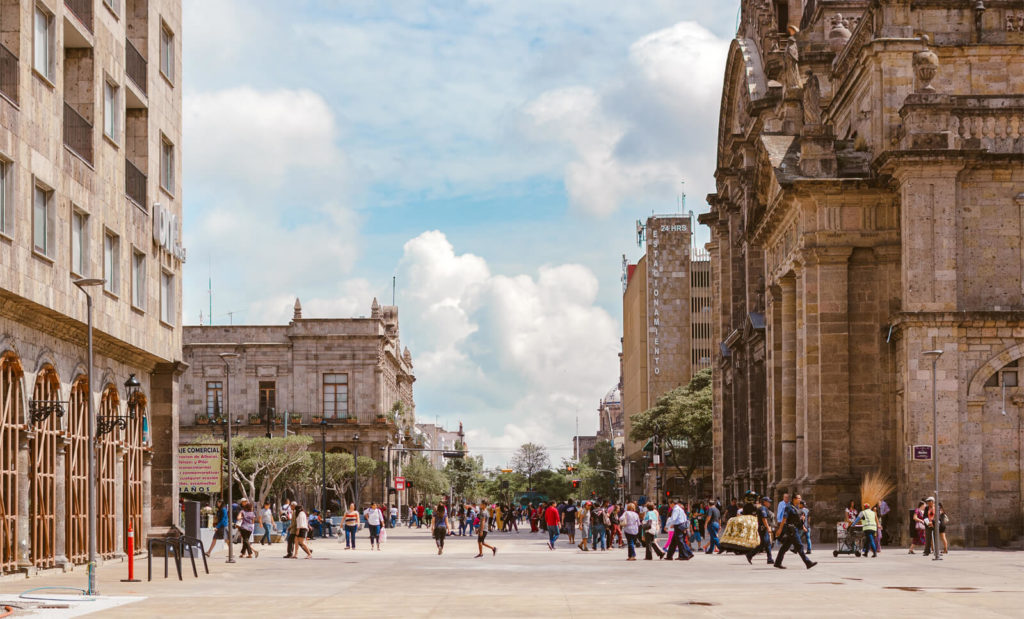 If the thought of living in a sleepy town terrifies you, then Mexico City might fit your lifestyle like a glove. As one of the cheapest cities for digital nomads, it has a great array of food options for peanuts. A wide variety of housing and entertainment options you can choose from, as well as co-living spaces and dozens of coworking offices, make being a digital nomad in Mexico City a breeze.
The digital nomad community here is big and diverse, so you'll easily find like-minded travelers if that's what you're looking for. Mexico City has the best WiFi in the country, street food is a unique culinary experience, and there are over 150 museums to explore on rainy days. One of the best ways to move around is by Uber, and a neighborhood loved by digital nomads is the colonial Roma Norte.
Mexico City should set you back around $520 per month excluding rent, according to Numbeo.
Ho Chi Minh City, Vietnam
Just like Mexico's capital, Ho Chi Minh City is great for digital nomads who love meeting a lot of new people, being in cheerful crowds, having fantastic nightlife options to choose from, and an abundance of delicious street food for when you leave the bar.
Although I certainly feel very lucky to be a digital nomad, we all know that can be grueling sometimes. If one of your favorite ways to unwind after a hard day's shopping — Ho Chi Minh City has you covered.
From luxury stores to enchanted markets, you'll find it all. As a metropolis and one of the cheapest digital nomads cities, Ho Chi Minh City attracts people from around the world. If you're looking for a more authentic vibe, go to districts 3 or 4. Excluding rent, expect to need around $470 estimated by Numbeo.
Chiang Mai, Thailand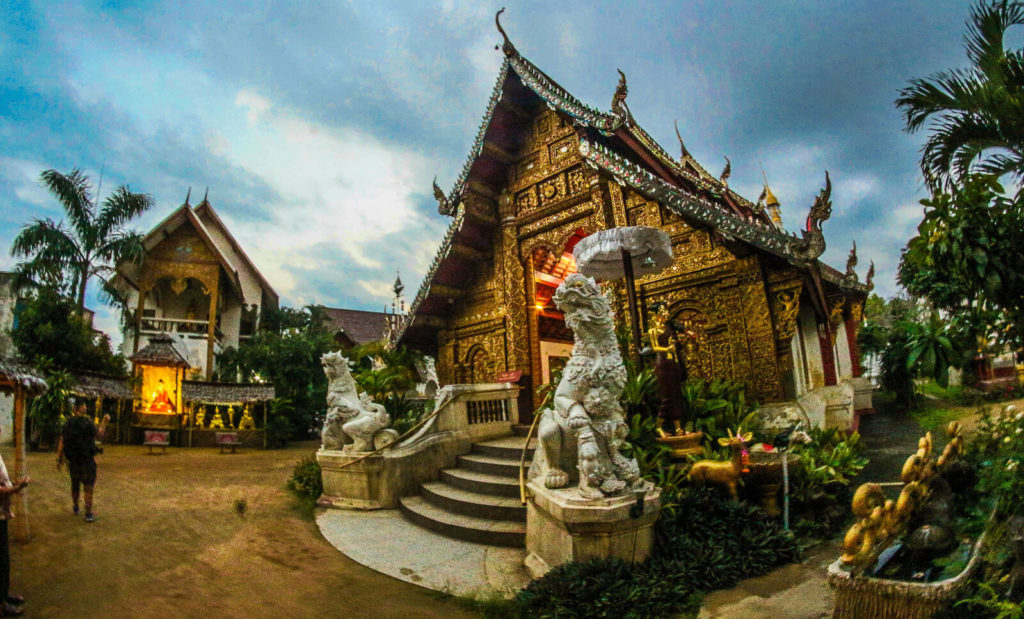 Chiang Mai is a true Thai classic for digital nomads, and rightfully so. The city is relatively small, but it's surrounded by wonderful nature, there is easy access to beautiful hikes and trips, there are plenty of bars and restaurants too. Besides, it is very unique culturally. For example, you can go to one of the famous monk chats. There is a program in Chiang Mai where local monks, dressed in saffron robes, have an open language and cultural exchange with foreigners. The idea is to help acquaint us with Buddhist philosophy and the Thai lifestyle while simultaneously helping the monks learn English. There is a meditation session after the chat.
As you probably know, Thai food is so good it's addictive, and in Chiang Mai you can always share a meal with a member of the large digital nomad community. Numbeo estimates the cost of living at about $570 without rent.
Tashkent, Uzbekistan
When you think of Asia, Uzbekistan is probably not what pops in mind first. However, to some digital nomads, that's exactly what makes the capital Tashkent so attractive. What made me want to visit the most, was the famous mix of Soviet and contemporary architecture, as well as the many museums, and a photo I had seen of Chorsu market. It's a huge and heavily decorated dome that makes you feel like you're shopping for spices in a beehive.
Chaikhanas, or teahouses, are a popular tradition. In contrast, underground raves have become a way for young people in Tashkent to break free from traditions. Also, this is the city with the best WiFi in Uzbekistan. Tashkent is one of the cheapest cities for digital nomads you'll ever find. According to Numbeo, all you need for a month here, excluding rent, is around $320.
Istanbul, Turkey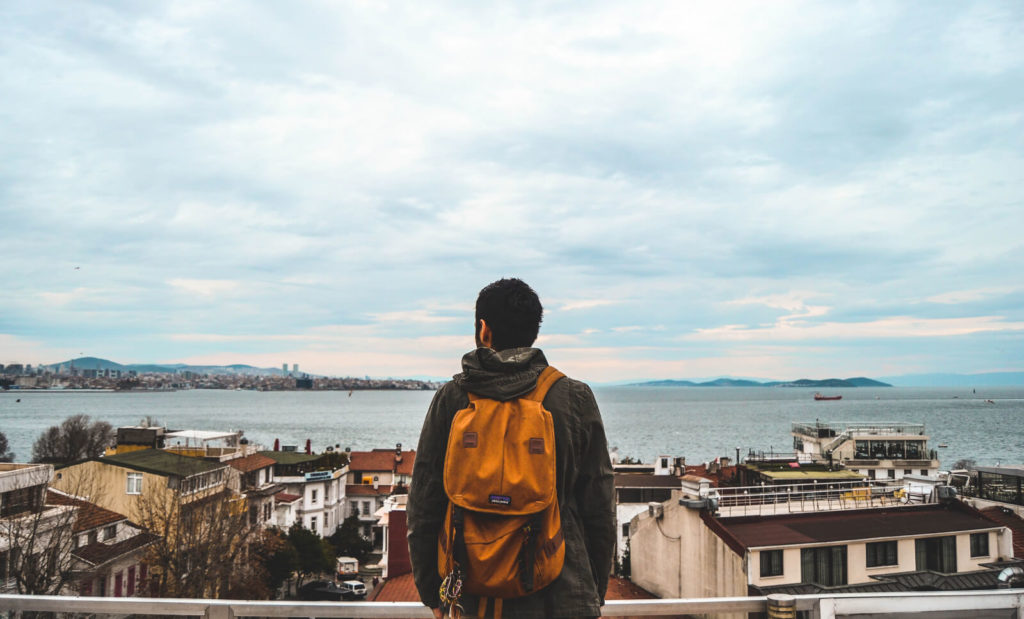 I have yet to meet a digital nomad who has been to Istanbul and hasn't fallen in love with Turkey's most lively and culturally rich city. On your lunch breaks, you can explore intricately decorated mosques, such as Hagia Sophia, get lost in the alleys of the Grand Bazar, or just gorge on syrup-soaked baklava and kadaif. The Museum of Modern Art and the contemporary art galleries can fill half your weekend, leaving the rest for flea-market treasure-hunting, fine dining, and clubbing.
Istanbul is not a city you want to drive in. Unless you enjoy challenging yourself with insane traffic, steep cobbled streets, and impossible parking. But the center is very walkable and public transport is well established. Numbeo estimates that you should set aside around $450 for a month in Istanbul, without rent.
Pokhara, Nepal
For a long time, Pokhara was known mostly among hikers and mountain climbers. Recently, however, it has taken its rightful place in the list of best and cheapest cities for digital nomads. Hikes to the famous Annapurna Massif start from here. But there are also plenty of comfortable workspaces in the center, full of cafes and restaurants. There are also coworking spaces and even co-living spaces.
On your breaks from work or for a romantic sunset, head to Lake Phewa. The best viewpoint around and also a great place to sip a relaxing cup of tea in a comfortable cafe, after a good day's work. Or visit the authentic streets of the old town, where religious tolerance and ancient history intertwine.
On weekends, you can go hiking, explore the caves outside of the city, visit The World Peace Pagoda, or experience paragliding for much less than you'd pay in Europe or the U.S. According to Numbeo, a month in Pokhara costs around $450, without rent.
Siem Reap, Cambodia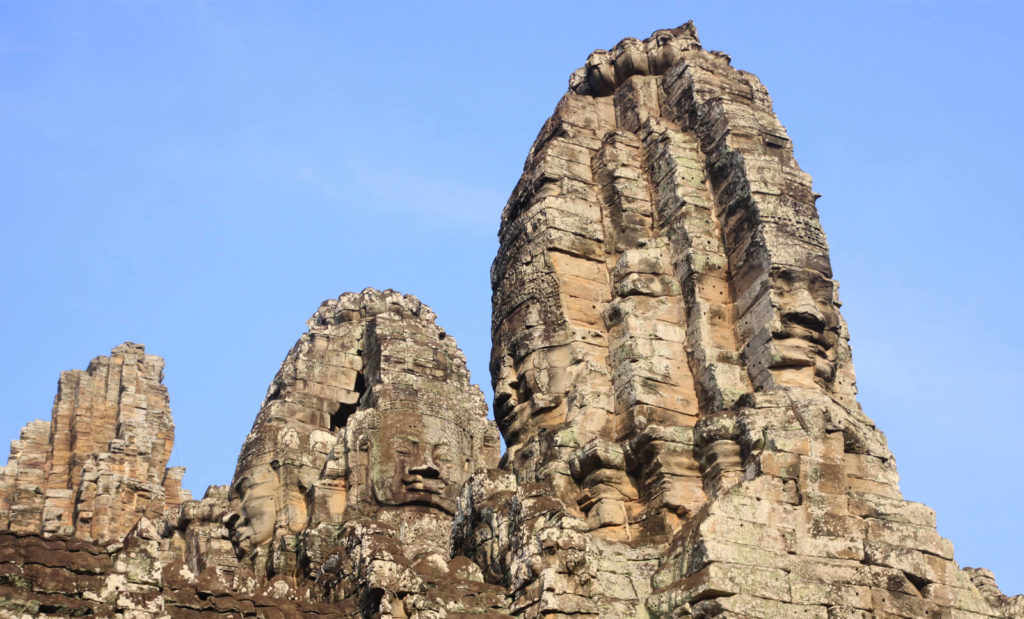 The younger crowd is attracted to Siem Reap because of the party scene and cheap accommodations, while more mature digital nomads love the taste of adventure and mystery that the region has to offer. But everybody who finds themselves near Siem Reap has one main goal in mind — exploring the ruins of Angkor.
This collection of temples is featured on Cambodia's flag and is one of the world's most famous cultural sites. As a digital nomad, you might have the opportunity to spend a bit more time in Siem Reap than most tourists. In that case, make sure you hire a tuk-tuk with a driver and explore the smaller temples. While the bigger ones are often so crowded you can barely make your way around, you will easily get the smaller monuments all to yourself. Ever dream of feeling like Khmer royalty? This is your chance.
In the city itself, I love going to fish spas and getting pedicures from one of the dozens of budget-friendly salons, lining the streets. There are also both western and traditional culinary options. If you are more adventurous, try the barbecued tarantulas. They are a great source of protein and their meat is much more sustainable than that of mammals. A month in Siem Reap will cost you about $600, as estimated by Numbeo.
Antigua, Guatemala
If you want to spend a while living in a romantic colonial town, surrounded by gorgeous landscapes and volcanoes, then Antigua might win you over.
There are old roads lined with pretty buildings, where street musicians are the soundtrack of the city and courtyards hide small markets with woven goods and other treasures. Many digital nomads, including families who live on the road, have shared with me that Antigua can feel like home. It is comfortable, relaxed, and the international community means it's easy to make friends, even if your Spanish needs some dusting off.
According to Numbeo, Antigua will cost you around $500 for a month in the city without accommodation.
As you can see, some of the cheapest cities for digital nomads have a lot more to offer than budget-friendly living. Exciting adventures don't have to drain your bank account and we hope you have found inspiration for one of your next trips in our list of 14 cheapest cities for digital nomads this year.
---
Where to next? Find flexible month-to-month rentals across the globe on Anyplace.
digital nomad destinations